Speaking of Disneyland, everyone imagine such a view. European, Western, American… And sandwich, steak, churros, popcorn….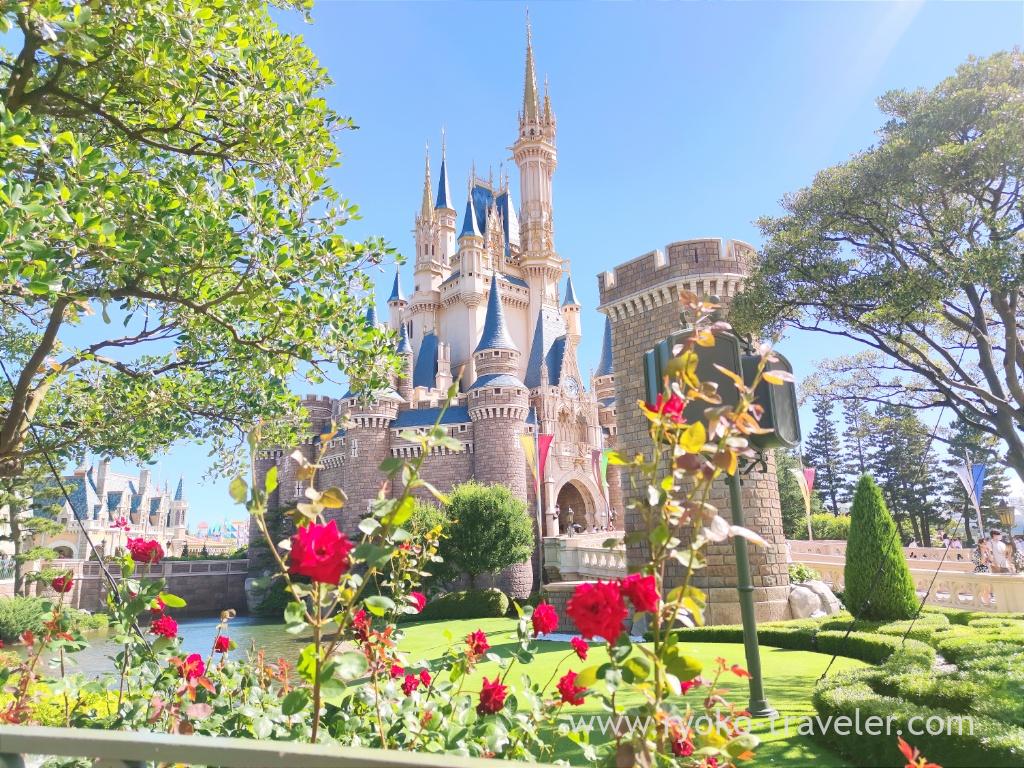 But Tokyo Disneyland have Japanese cuisine restaurant ! I was surprised ! The restaurant is this ! Hokusai (れすとらん北齋) ! They are only Japanese cuisine restaurant in Tokyo DisneyLand, But they have not Japanese atmosphere from outside.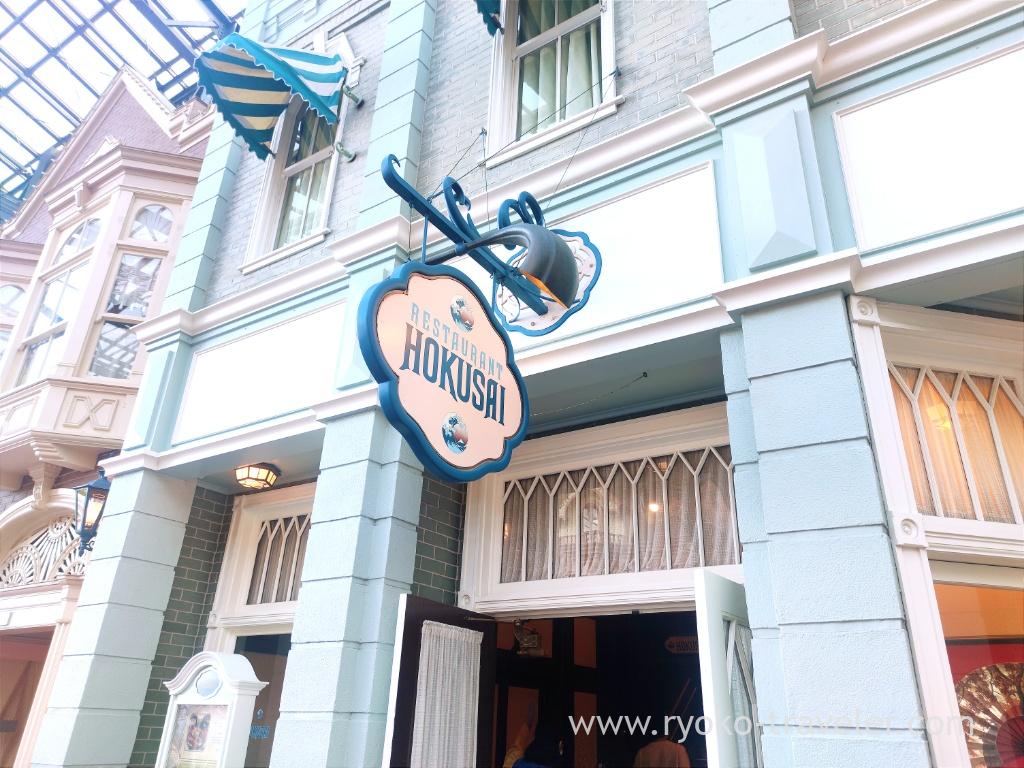 It's located in World Bazzar area just close to the entrance of the park. Once we entered the room, drawing by Hokusai welcomed us. And there's completely Japanese atmosphere. I didn't feel I'm in Disneyland !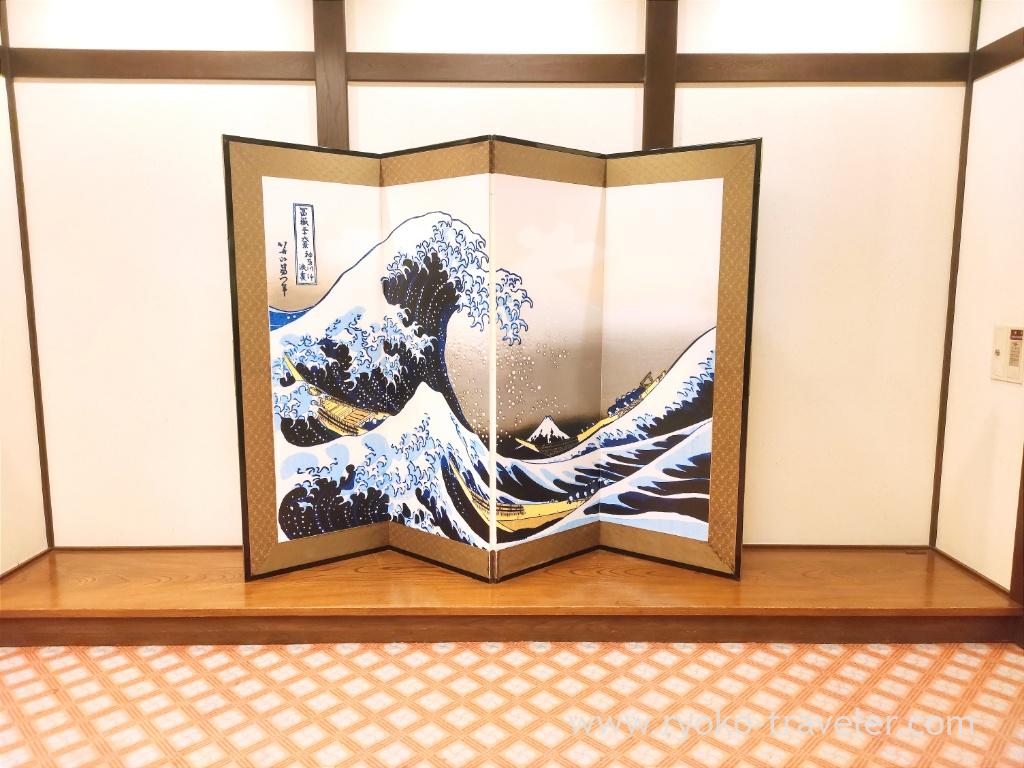 The ceiling is high and I felt comfortable. There have 270 seats. They accept reservation on the website in advance.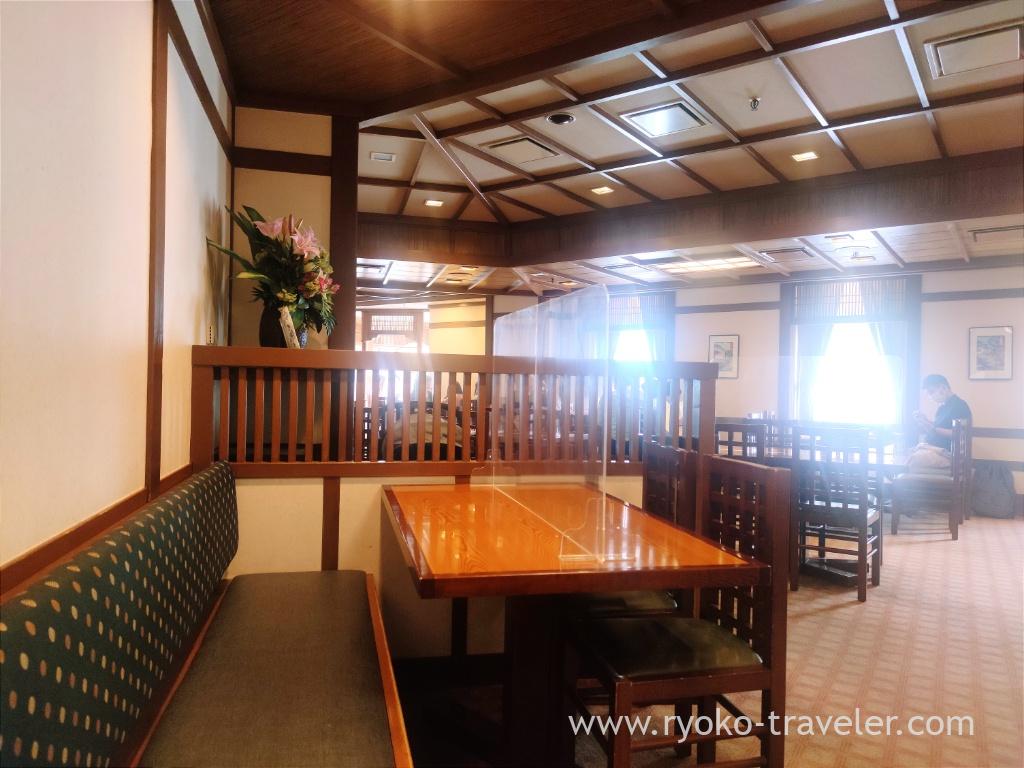 I didn't take the photo of menu because Disney Resert change menu at a interval. So, visit their official website to see latest menu. Basically, they have tempura, udon, tonkatsu, chirashizushi all year round. They recommend unadon that time. They offer dessert with extra 320 yen if we order meal.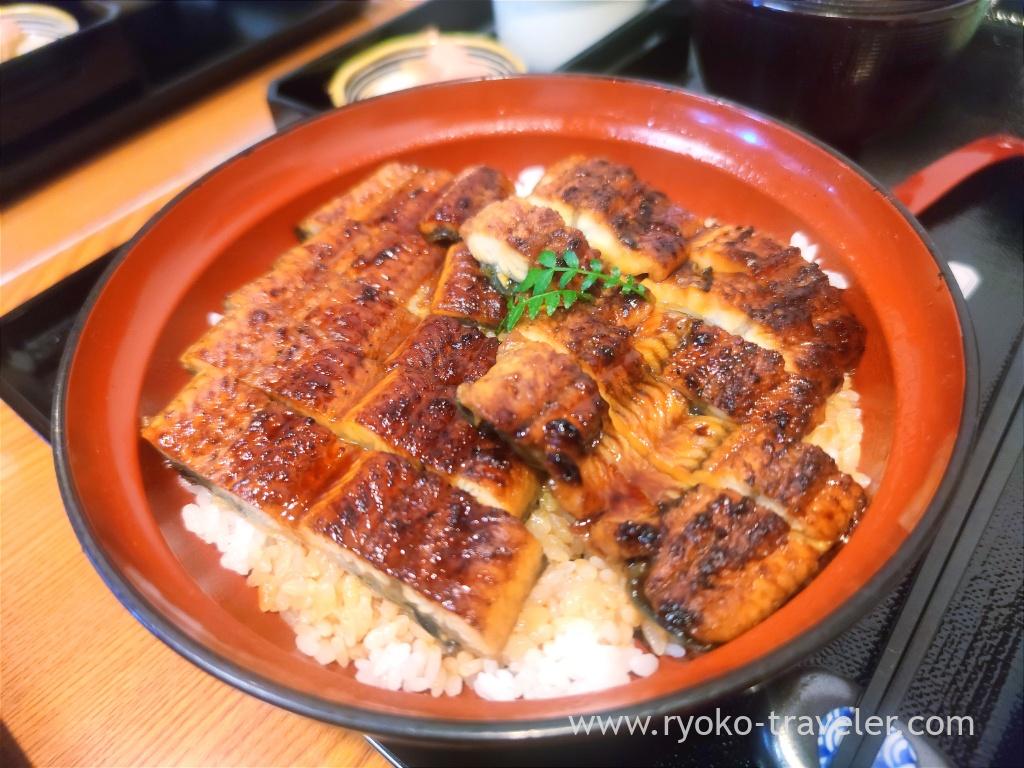 The ingredient of chirashizushi (海鮮ちらし) change at a interval. Now they use another ingredients. This is salmon and salmon row chirashizushi. Small dish (simmered food and tamago dofu that time) and miso soup is included.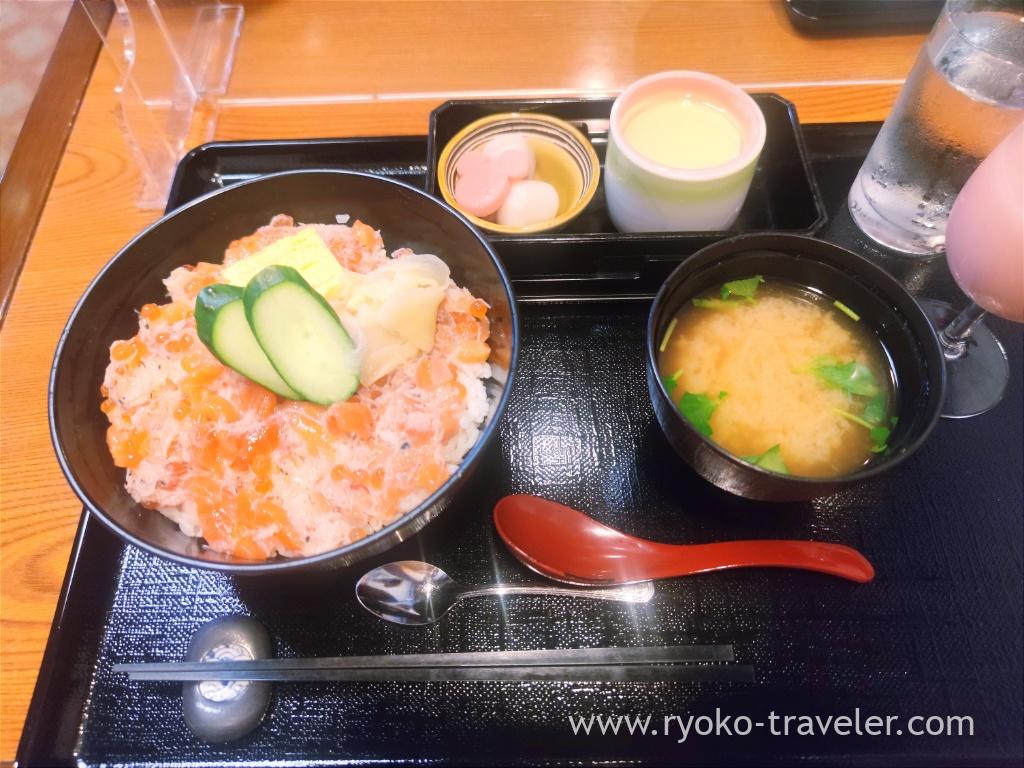 Hello, Micky. He reminds me that I'm in Disneyland 🙂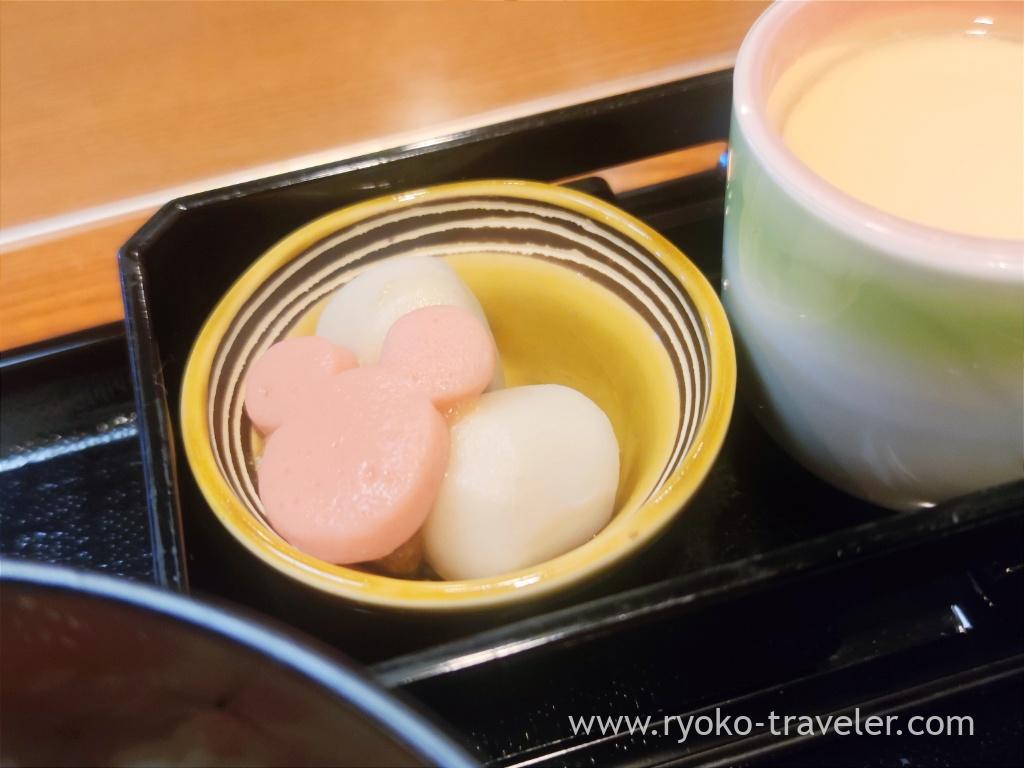 Salmon and salmon row. And crab on it. I think chef mix those three seafood altogether in advance and put on the rice and dish up after they take order. Though the tastes was good, but they should dish up mor deliciously:(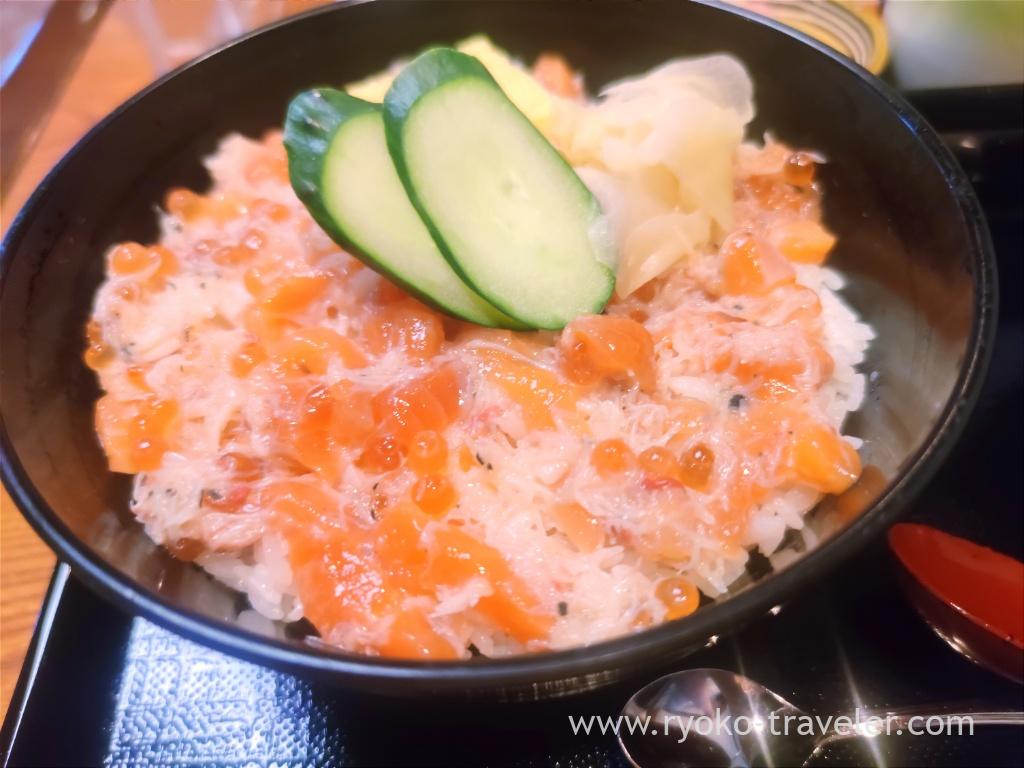 We ordered strawberry amazake. So sweet. Pink colored amazake have one strawberry. Also mint. Cute. And the tastes is cute, too. It's almost juice. I think it contains 1% of alcohol ? But good. We drunk it up quickly because the amount is not large.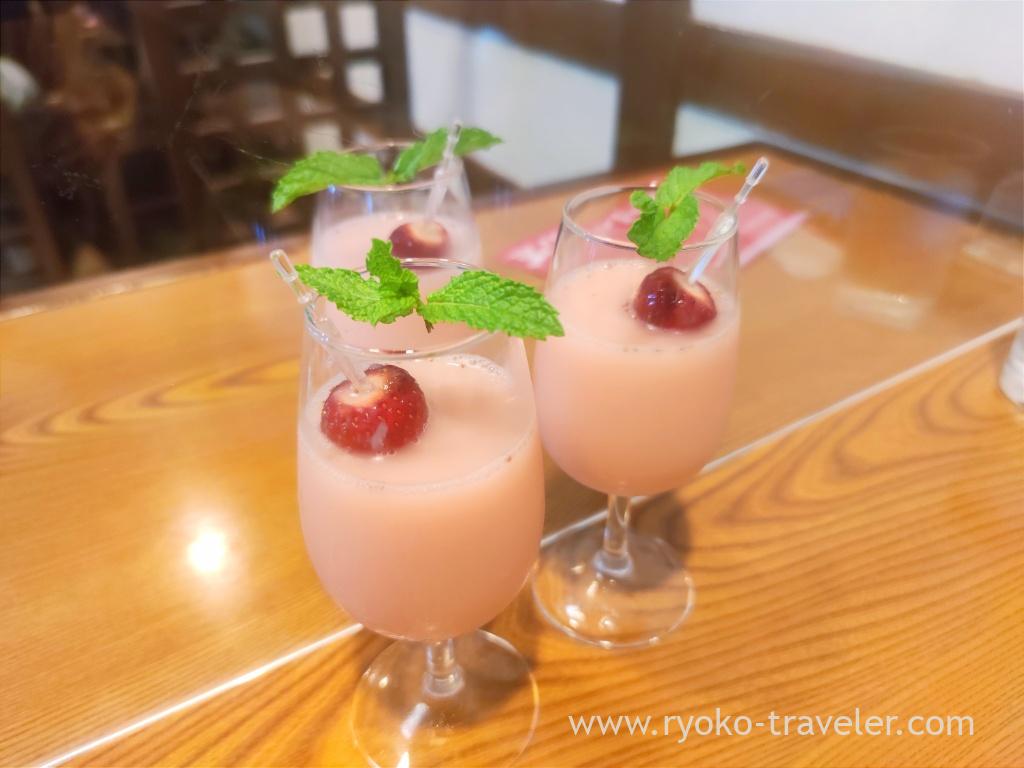 About

Name Restaurant Hokusai (れすとらん北齋)
Open Day through night
Reservation Available
Credit card Available
URL Website
Google Map