Pu Pu Ru stopped their business once in 2014.
And they will restart their business just close to Odawara castle (Odawara of Kanagawa) from Jan 28th, 2018.
Their name remain "Pu Pu Ru".
Open / 5:30 p.m. – 9:30 p.m.
Closed / Tuesdays
Foods / Basic course (6500 yen), Superior course (10,000 yen) only
Reservation / Required
---
Stylish restaurant is open in Tsukiji area
New nouvelle chinois cuisine restaurant has opened in Tsukiji 😀
The restaurant's name is Pu-Pu-Ru.
My friend who is Tsukijiholic find this restaurant when it was under built :p
He decided to go as soon as it is open. And he asked me to join the lunch.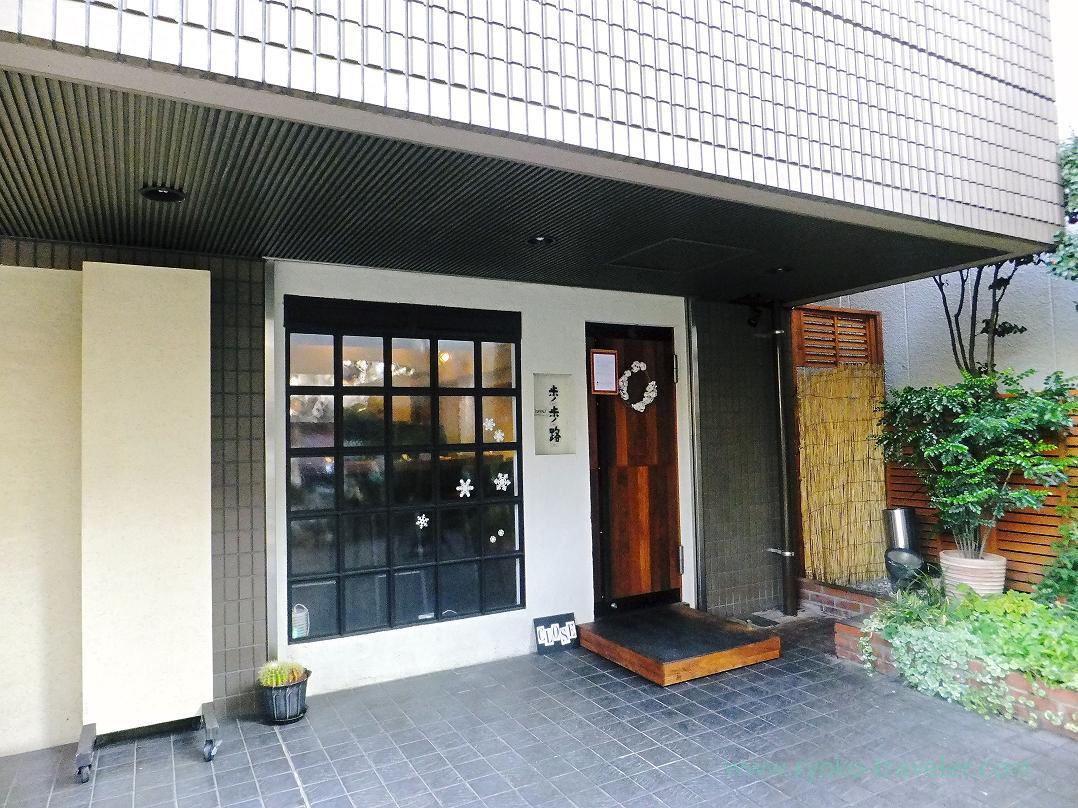 They open at lunchtime only Saturdays. One lunch course (ランチコース) only.
One lunch course (ランチコース) only and it cost 2625 yen. Because they don't have much seats (maybe counter seats only), it's necessary to reserve in advance.
It takes about five minutes walk from Tsukiji station (metro). And it's just close to Tsukiji Honganji Temple.
After we were seated, the waitress took order for drinks. I ordered a plum liqour (梅酒, 630 yen).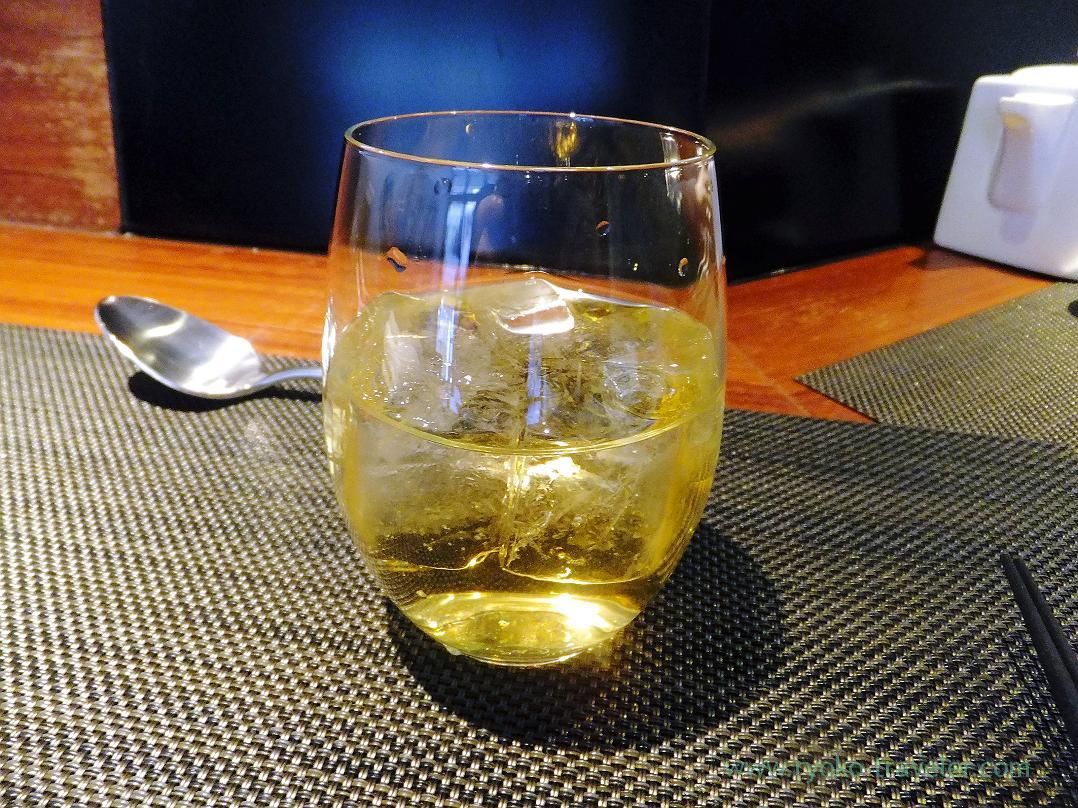 And then, antipasto was served. It have eight small foods on the dish.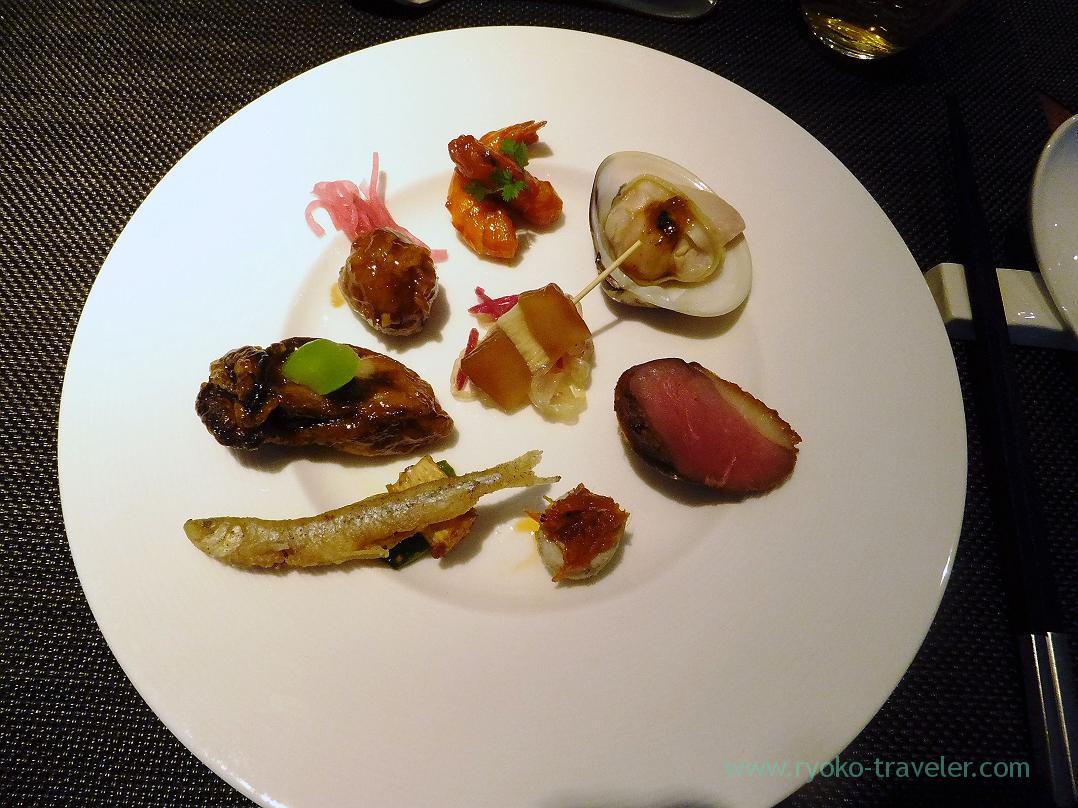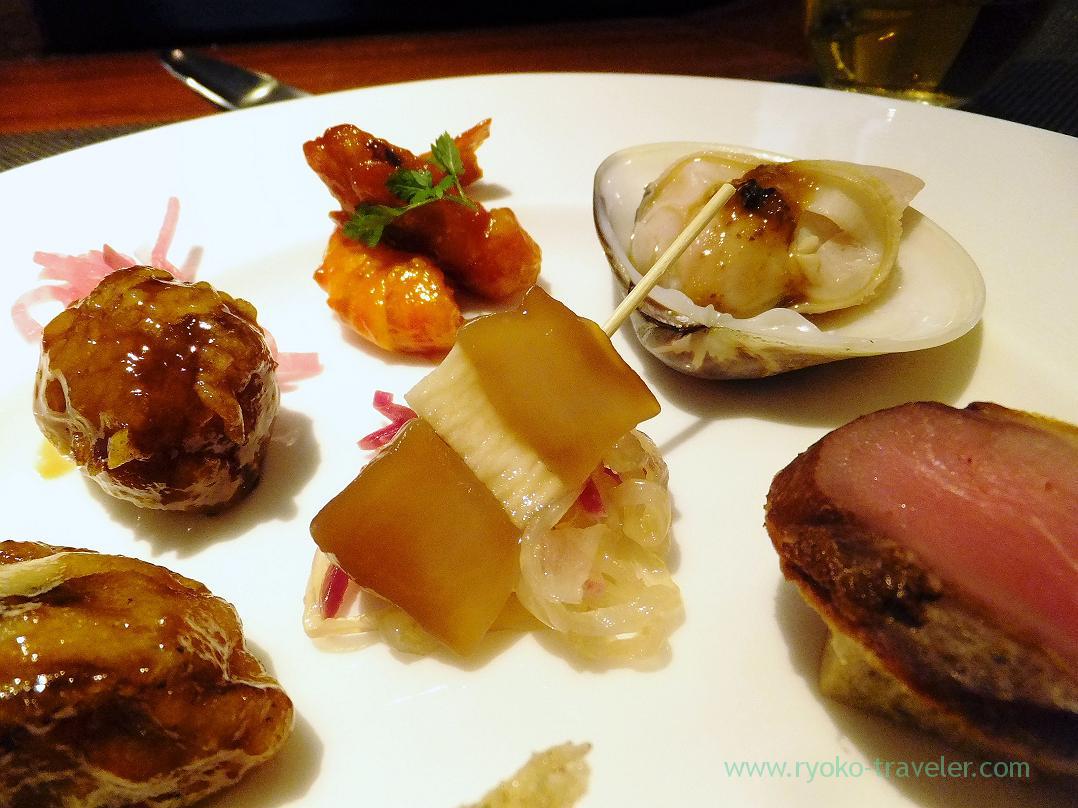 Beautiful. And delicious.
Next.Fried blow fish and vegetables. It tasted moderately sweet and sour. I don't like too sweet and sour foods. So, I was reliefed. Especially the blowfish was soft and tasty.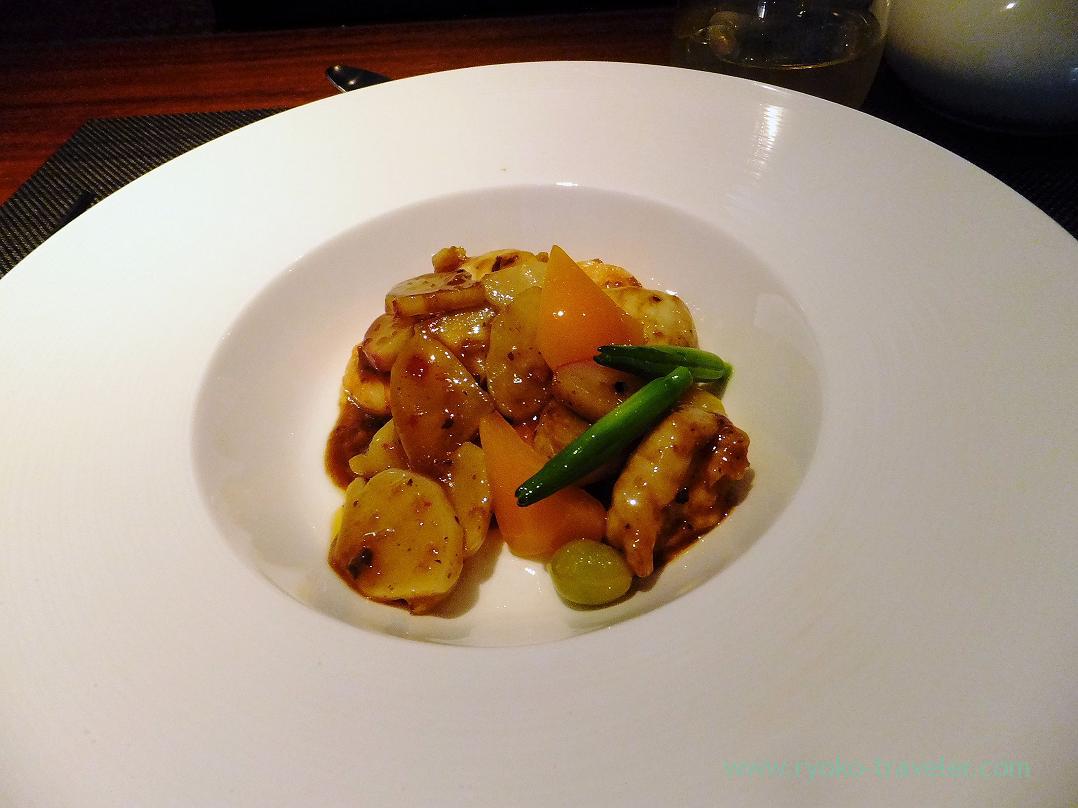 And then, Minced pork meat and crab meat ball and vegetables soup in a very hot cocot.
This ball was very soft and juicy. So much meat juice ! Of course, I drunk it up !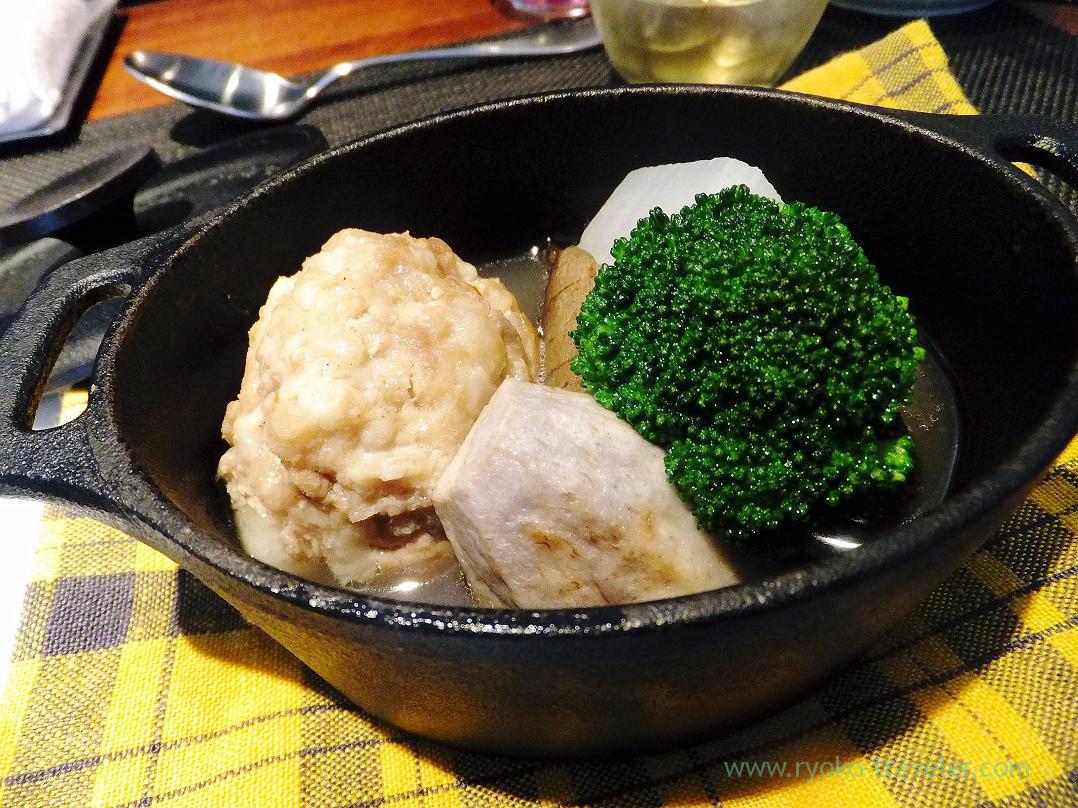 Fried rice with salmon and salmon roe. Gorgeous.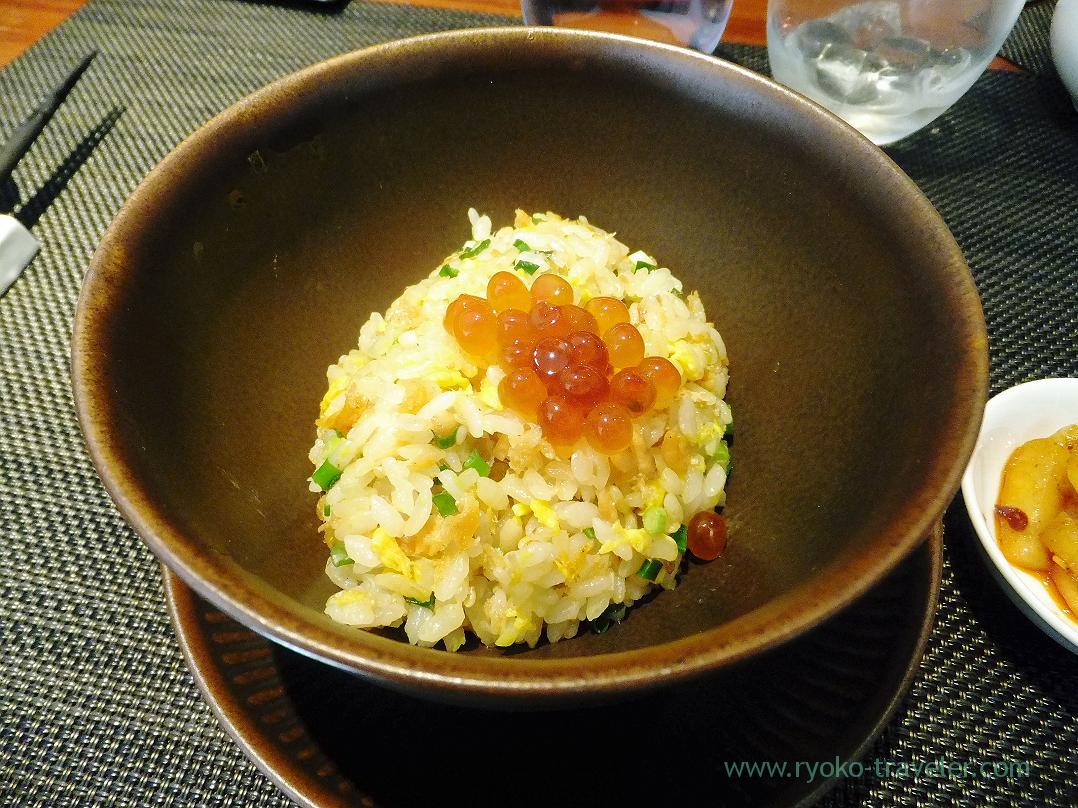 Dessert was served after the meal.
Jasmine tea pudding, mango pudding and almond jelly, and pu-erh tea jelly. With Chinese tea.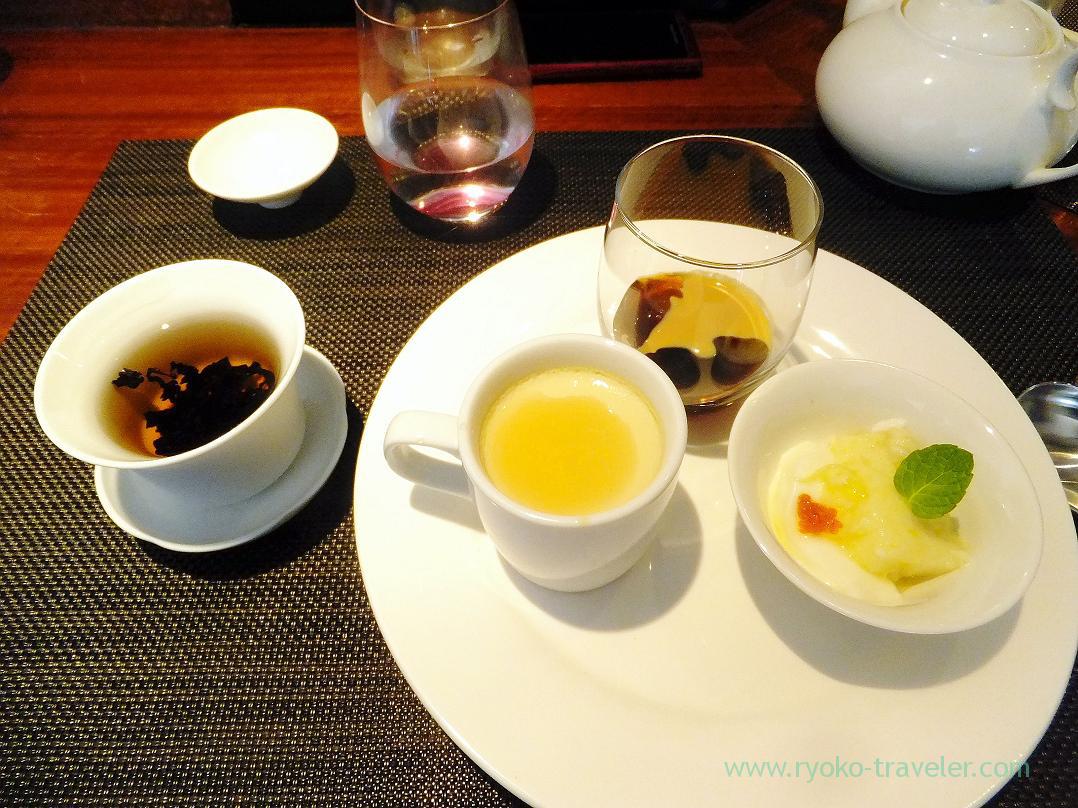 Everything was good and beautiful.
Though it's expensive for lunch on weekends a bit, I enjoyed their gorgeous atmosphere and delicious foods. I want to visit there dinner time, too !
About PU-PU-RU (歩歩路)
Address / Koyo Sun Crest 1st floor, 7-4-4 Tsukiji, Chuo-kui, Tokyo
Open / 5:30 p.m. – 10:30 p.m.
Saturdays / 11:30 a.m. – 2:30 p.m. , 5:30 a.m. – 9:30 p.m.
Holiday / Sundays and national holidays
Website / http://pu-pu-ru.com/ (in Japanese only)
Facebook / https://www.facebook.com/ChinoisPuPuLu