I visited 四八高地本舗 for lunch on the last day of my trip in Hualien. I wanted to eat their braised pork rice. To tell the truth, I visited there just after I got to Hualien. I knew their opening time is 10:30 a.m. by google map, but actually, they weren't open yet. The information was wrong. Now, the information was corrected. Their correct opening time is 11:30 a.m.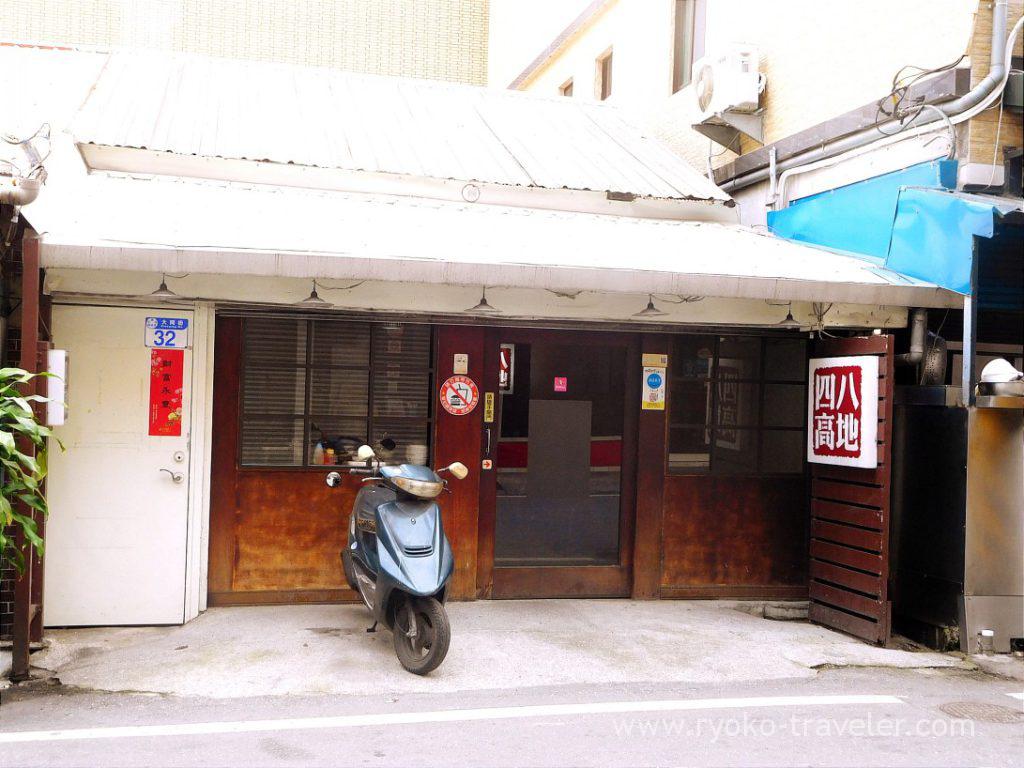 By the way, 四八高地 is one of the view point in Hualien. We can see Seven star beach (七星澤) from there.
Exposed concrete finish. There're order sheets at the counter table at the entrance. I got one and was seated as I liked.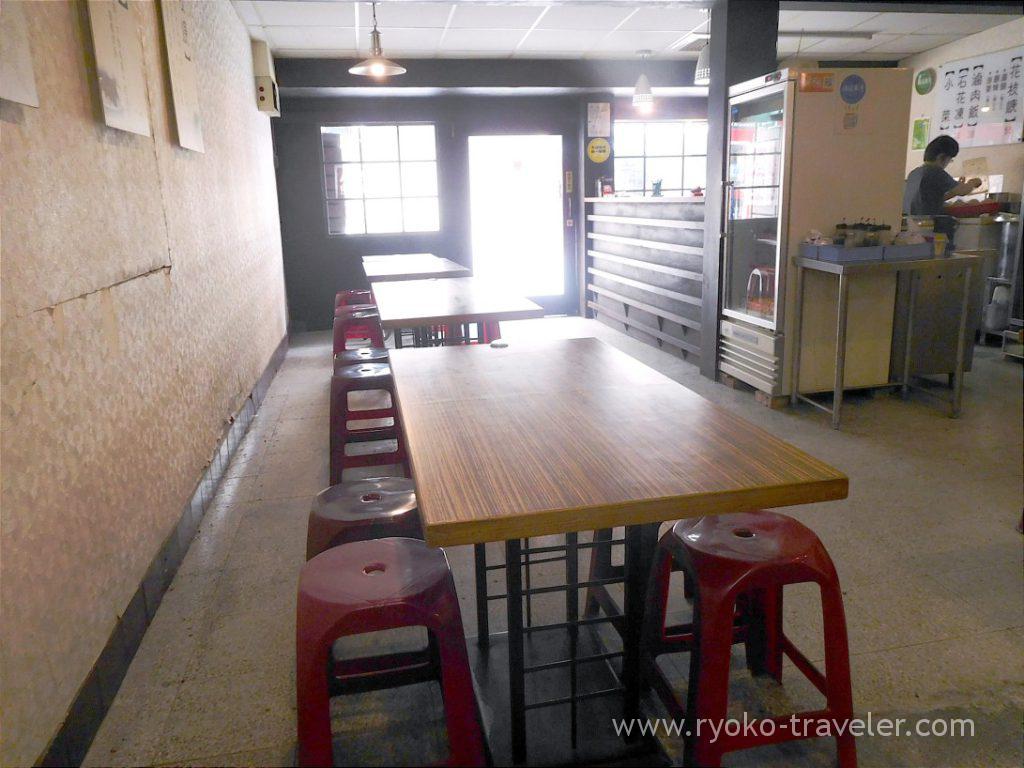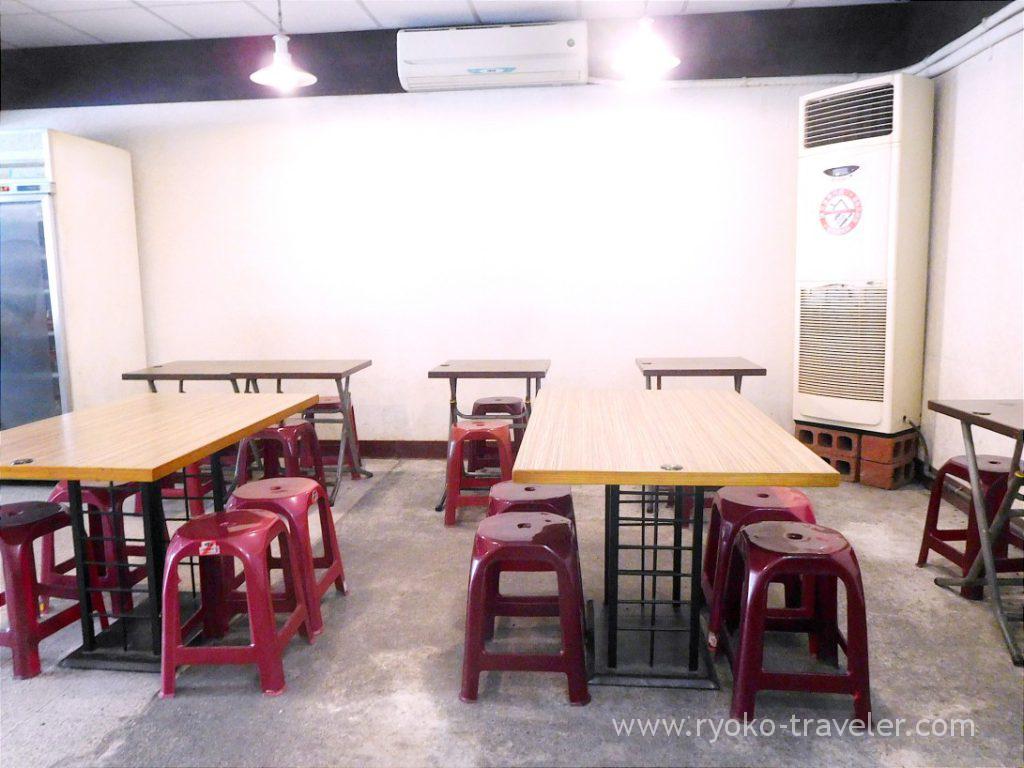 Order sheet. That's all. There are some small dishes (小菜) near the kitchen. If you want, you can bring them to your table as you like. I thought their specialty is braised pork rice, but squid balls soup (花枝羹) occupy at the top of the order sheet. After I wrote down, I handed it to the staff at the kitchen and paid. After a few minutes, they served me what I ordered.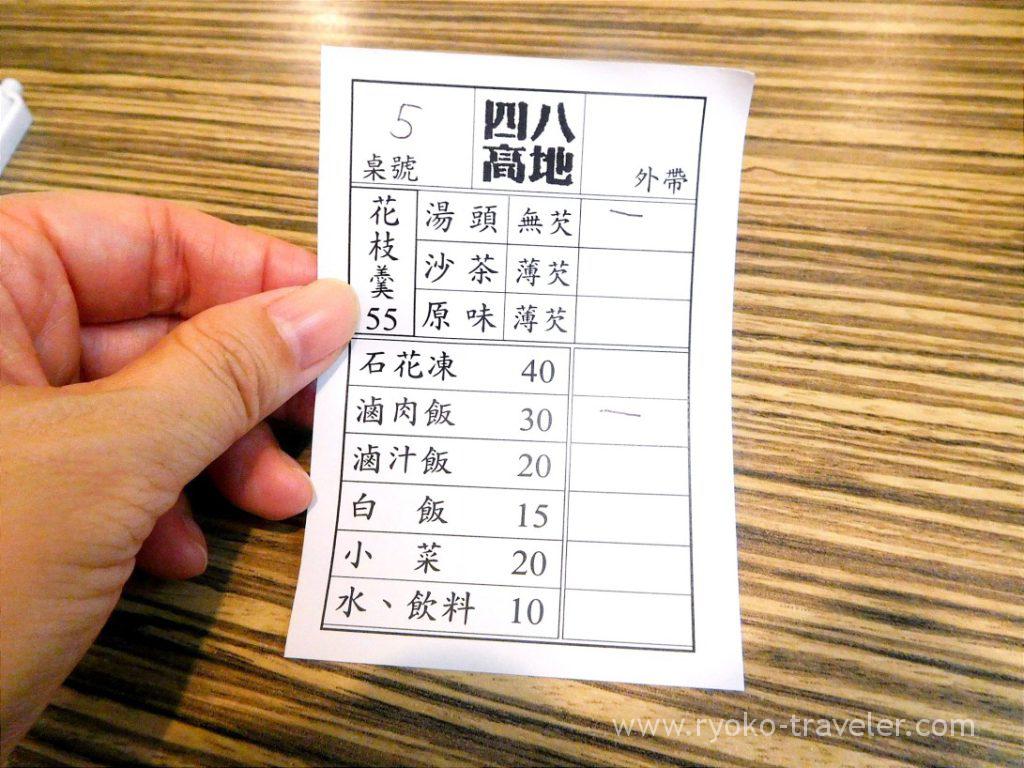 This is the braised pork rice. It had much diced pork on the rice. It was seasoned stronger, but not too strong. Delicious. It hadn't strong flavor of Taiwanese spice. So, it's familiar tastes for me.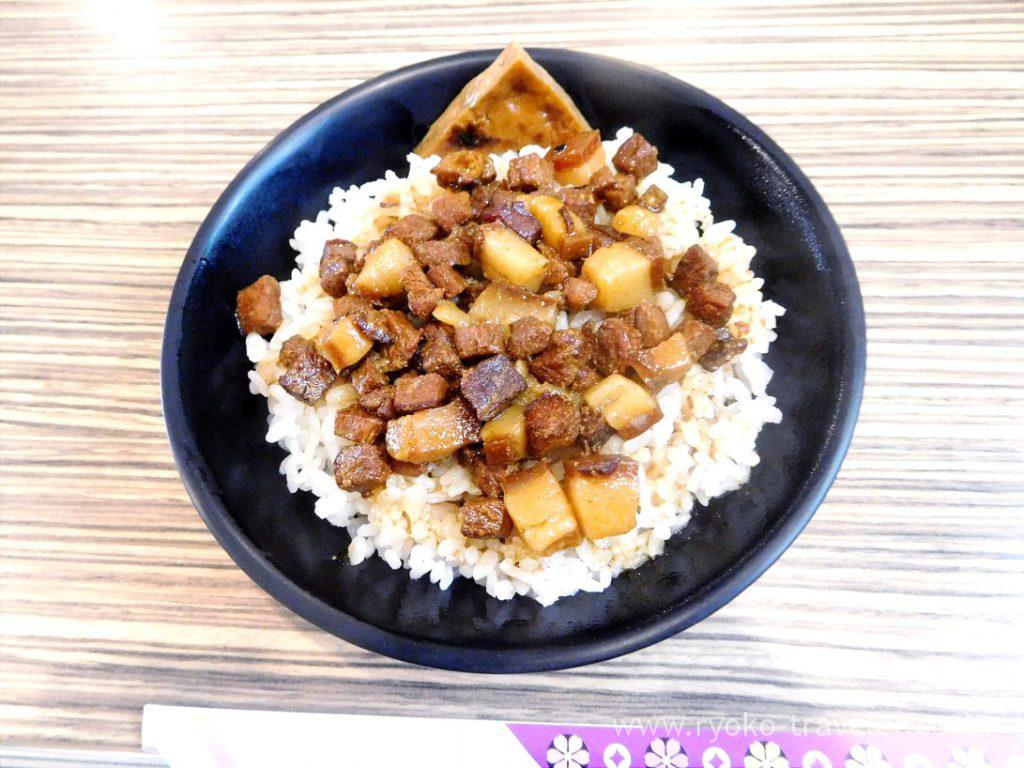 It's fish cake ? Good. This braised pork rice was really good. This was the No.1 food that I had in Hualien this time.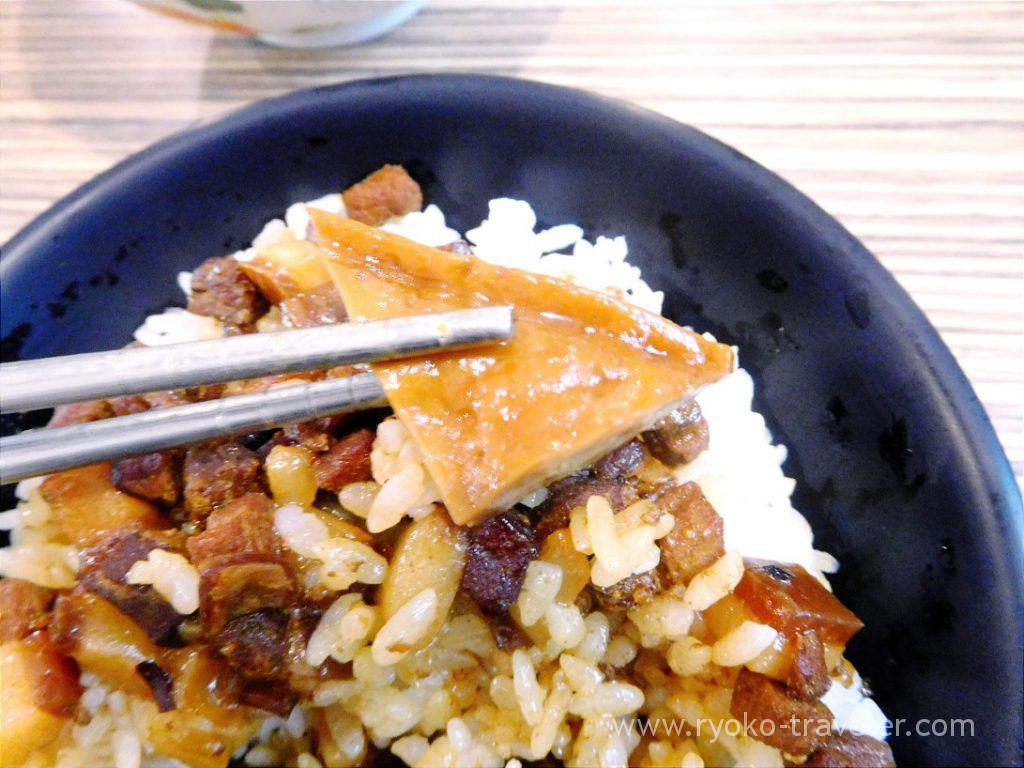 I love squid. So, I highly expected. They have three types of squid balls soup.
沙茶 and 原味 have thick texture. And 沙茶 have Taiwanese spice. I chose 湯頭 that isn't thick. This soup was like Consommé soup and had abundant extract of squid.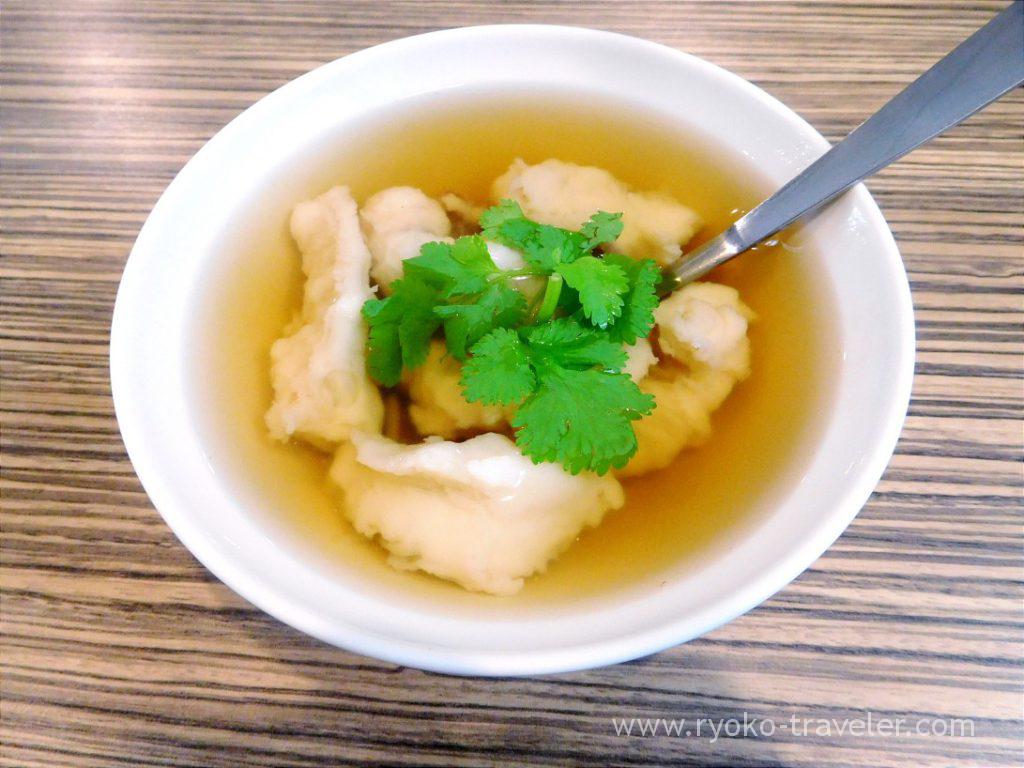 It had 6 squid balls. The squid wasn't completely minced. So, it had crunchy texture of squid. The sliced ginger added pungent flavor. I think thick soup is better for this squid balls.
I want to visit there again. And I'll order thick soup next time 🙂
About

Name 四八高地本舗
Open Lunch, Dinner
Reservation Unavailable
Credit card Unavailable
URL Facebook

Google Map