Sushi during the work.
At first, I wanted to go to Kashigashira, but unfortunately there were some people waiting.
So, I visited Motodane after long absence. Because they are always packed, I gave up entering the shop.
When I got to there around 1:20 p.m., there was only one lady in the shop. But I was anxious about their actual closing time because they always close before the scheduled time 2 p.m.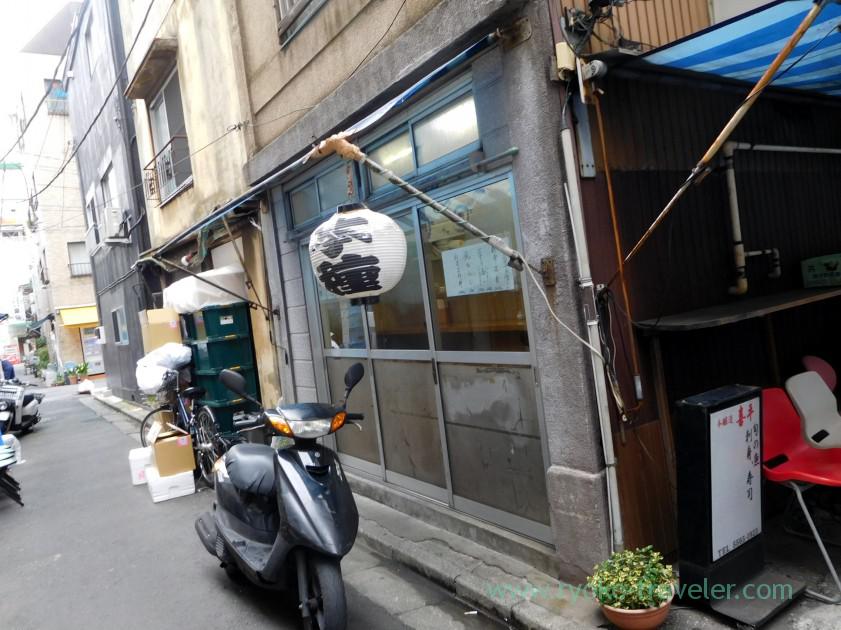 But I was lucky. The man said to me "Welcome !" I was relieved. I visited there around same time before, he said to me, "Close !"
I was seated and ordered 1.5 portion of sushi.
Their lunch menu. Just them.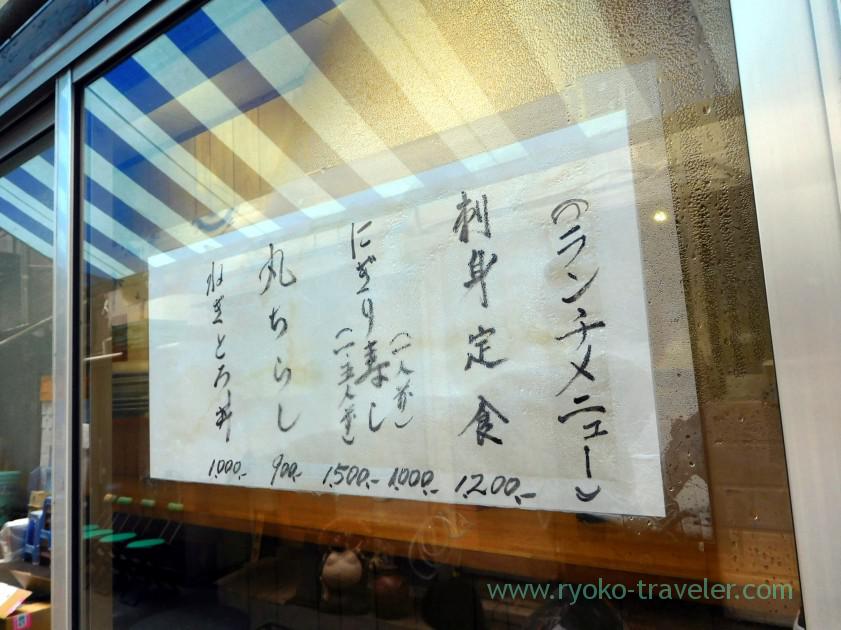 From right to left
——-
Lunch menu
sashimi set (刺身定食)  1,200 yen
sushi set 1 portion (にぎり寿司1人前) –  1,000 yen
sushi set 1.5 portion (にぎり寿司1.5人前) – 1,500 yyen
Maru-chirashi (sashimi bowl, 丸ちらし) 900 yen
Negitoro bowl (ねぎとろ丼) 1,000 yen
——-
1.5 portions of sushi.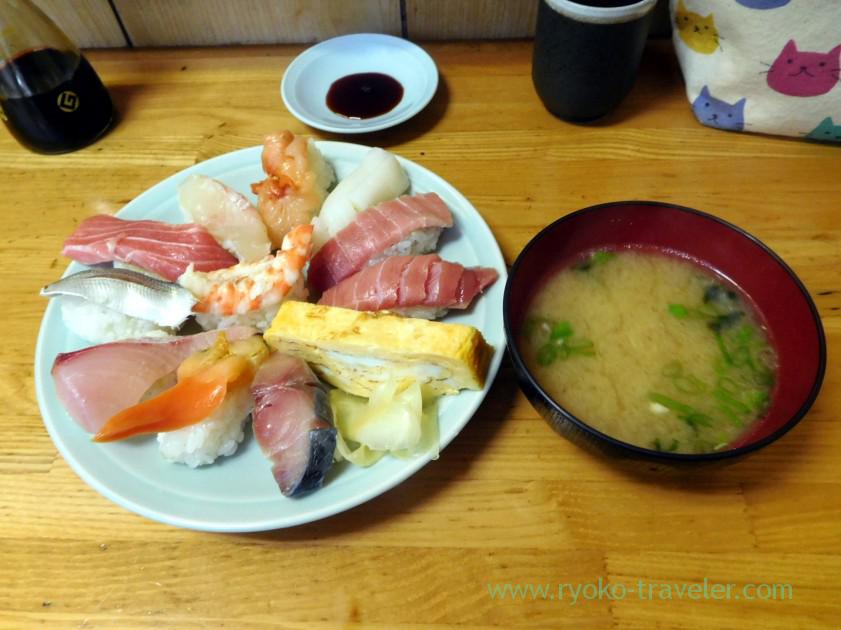 1.5 portion of sushi set have about 11 pieces of sushi 🙂 Everything is fresh and tasty !
I love clam. So, I like their sushi set because some clams included.
there's no doubt about the freshness.
Though everything was delicious, tuna was great.
I think it is great thing that I can eat it during work 😉
I recommend their sushi if you want to have sushi at Tsukiji without waiting so long.
About Motodane (本種)
Address / 6-25-4 Tsukiji, Chuo-ku, Tokyo
Station / Tsukiji station (Tokyo metro)
Open / 11:00 – 14:00, 17:00 – 21:00
Closed / Sundays, national holidays