Ruby roman and 13 species of grapes and muscats.
This season has set in.
My best season for fruits is Autumn. Because grape is the most favorite fruits 🙂
I hurried to Fruits Parlor Goto for having grape parfait after work.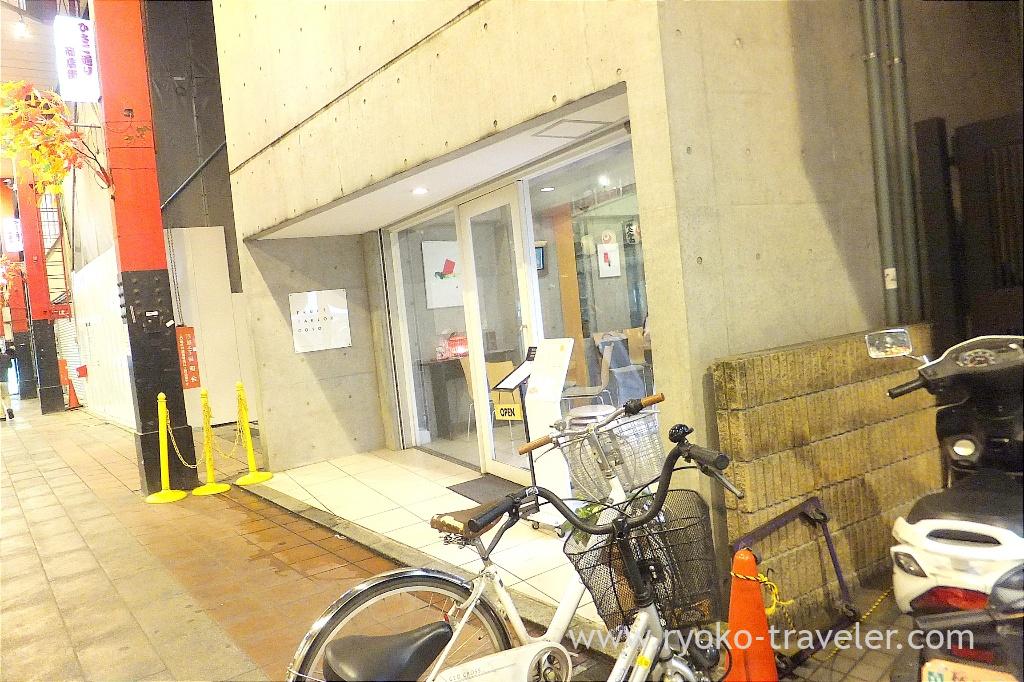 I heard that they serve grape parfait having 14 species of grapes and muscats including Ruby Roman that is inexpensive grape.  I wanted to have it. And fortunately, it was on the menu ! But I also wanted to eat white fig parfait, too. I couldn't decide soon…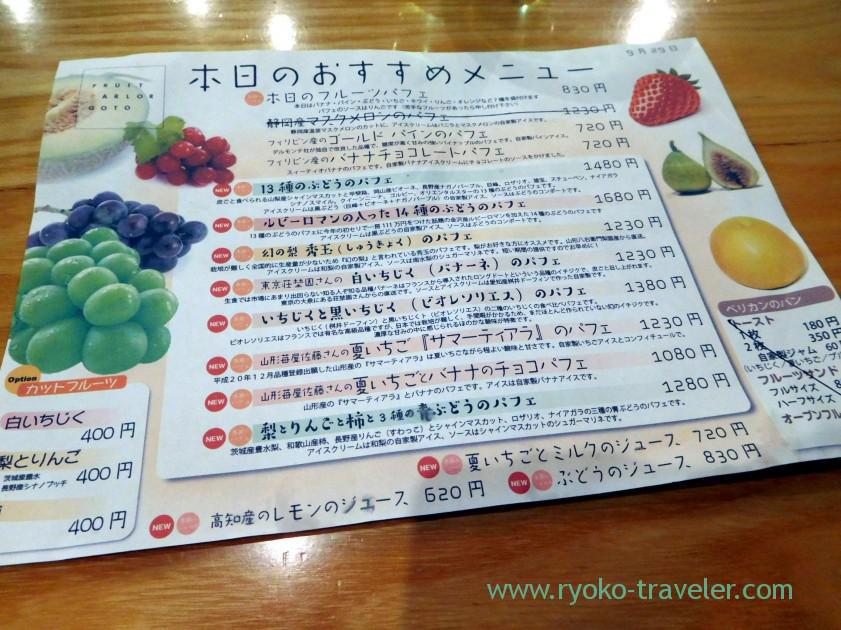 I ordered 14 species of grapes and muscats parfait including Ruby Roman (ルビーロマンの入った14種のぶどうパフェ, 1680 yen) after all. What a gorgeous parfait !!!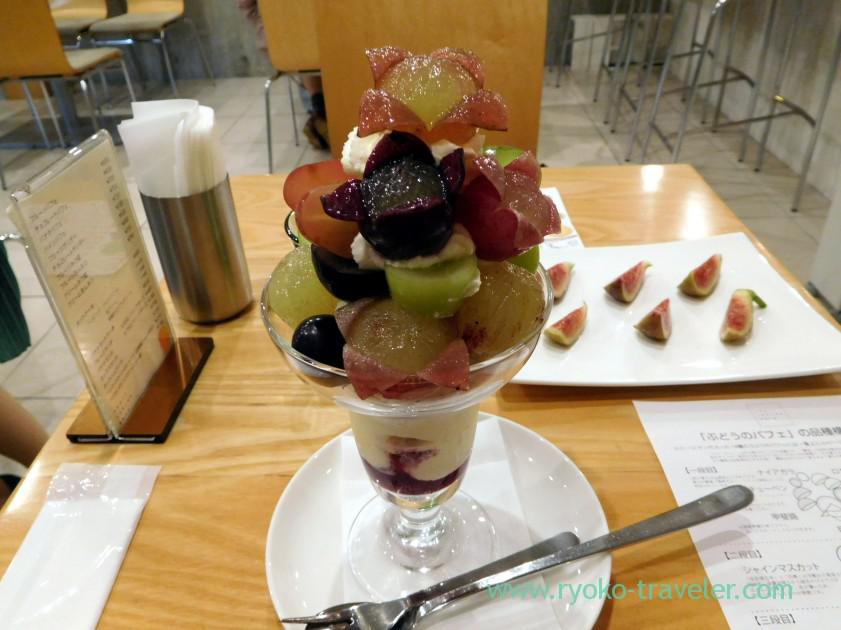 14 species…. Niagara, Rosario Bianco, Steuben, Queen Nina, Shine muscat, Nagano purple, Yuho, Shinano Smile, Pione, Oriental star, Gorby and Ruby Roman.
We can't find what is what, so, they serve parfait with such a paper. It is description of the parfait. It's helpful.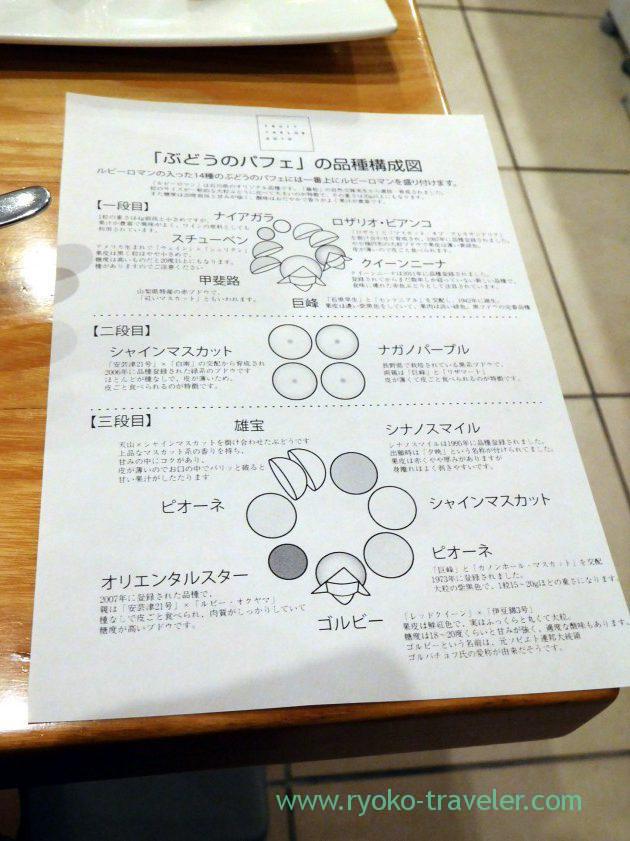 Ruby Roman is at the top of it. Ruby Roman got the value of 1,000,000 yen ($10,000 ) at first wholesale produce market of the year 2017. It's gorgeous grape. Of course, now it's not so high. Still it's luxury fruits.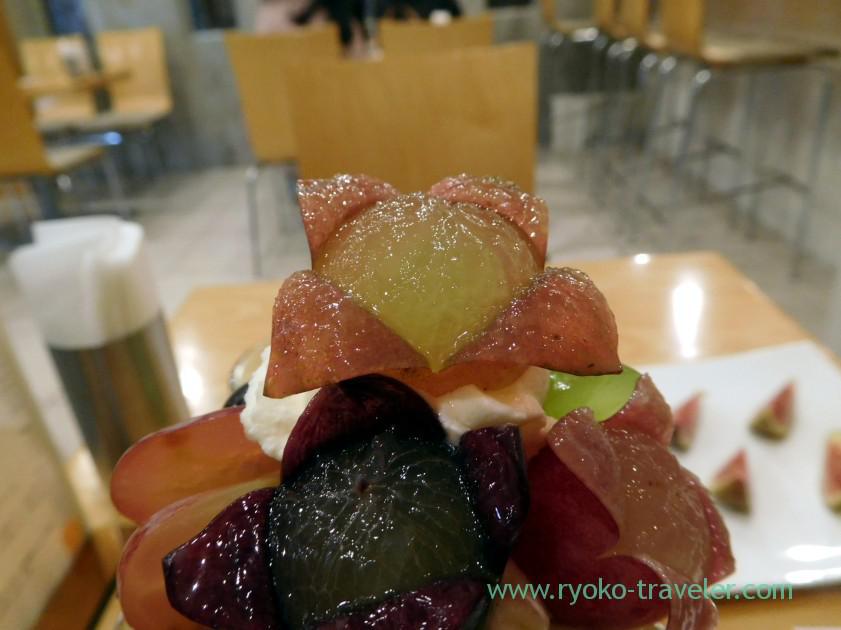 By the way, I couldn't gave up white fig. So, I had it, too. Of course, I couldn't have two parfaits. I ordered cut white fig (白いちじくカットフルーツ, 400 yen).
It's so juicy and tasty. Its peel could be eaten, too.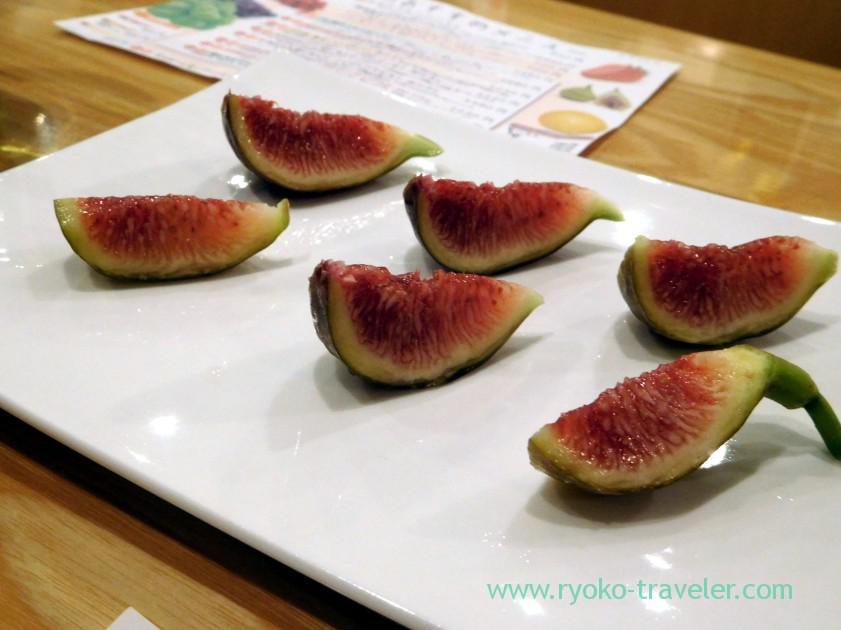 I love fig 🙂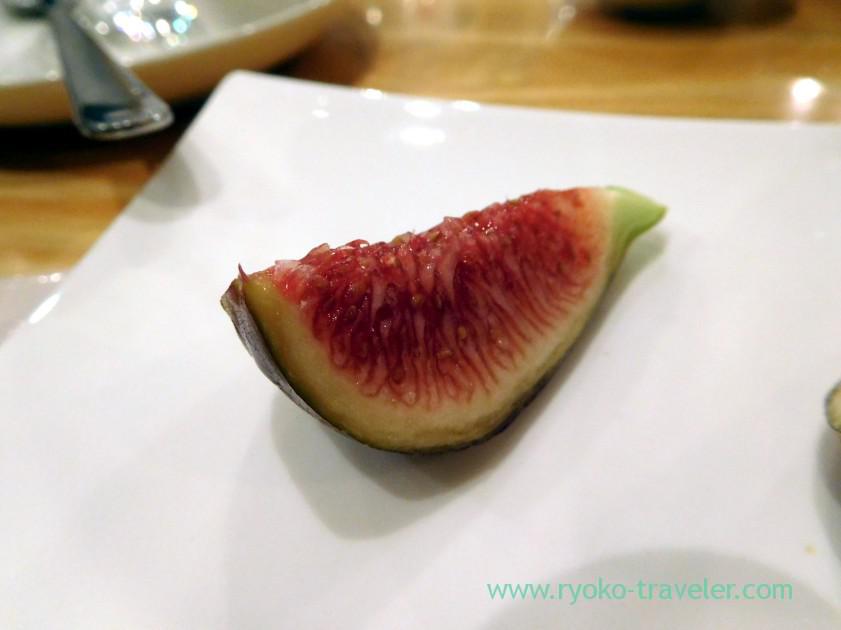 I heard white fig is rare fruits and it's so lucky if you find it on the menu 🙂
I want to eat white fig parfait next time.
About Fruits Parlor GOTO (フルーツパーラー ゴトー)
Address / 2-15-4 Asakusa, Taito-ku, Tokyo
Station / Asakusa station (Toei subway, Tokyo metro)
Open / 11:00 – 19:00
Closed / Wednesdays