Black soy milk shop.
When I was in Kaohsiung while my trip, I stayed in front of Kaohsiung Black Soymilk King (高雄黒豆漿). So, I had breakfast there.
Unfortunately, they already moved to another place. But still it's close to Kaohsiung station 🙂 It became closer to 美麗島站 (Formosa Boulevard station).
And nothing has changed about their menu, business style and business hours.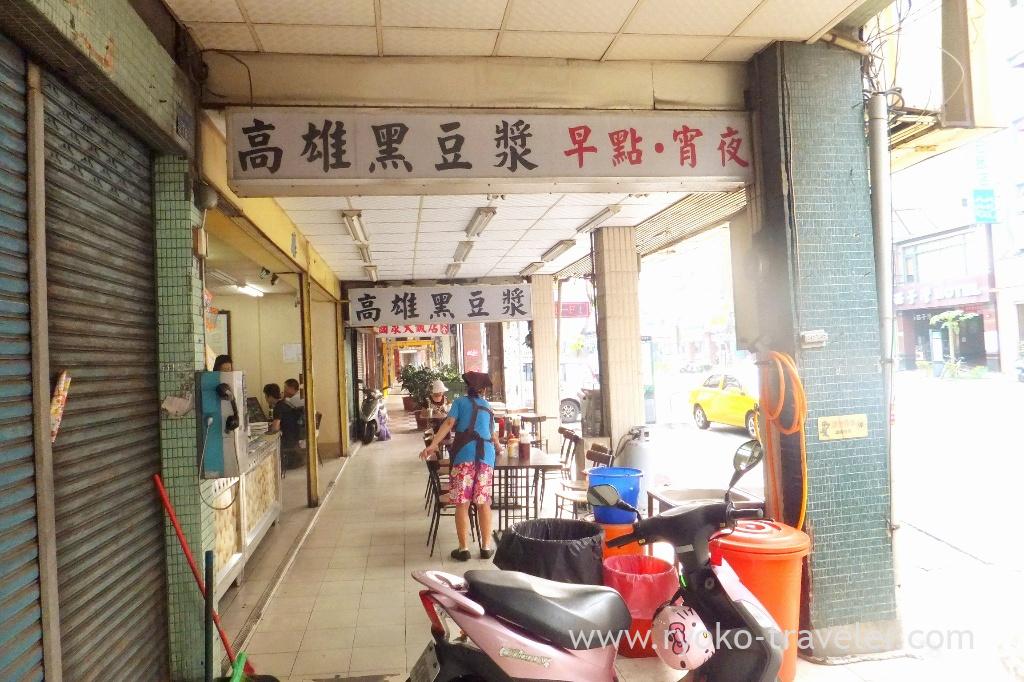 By the way, what happend to their upstairs ? :p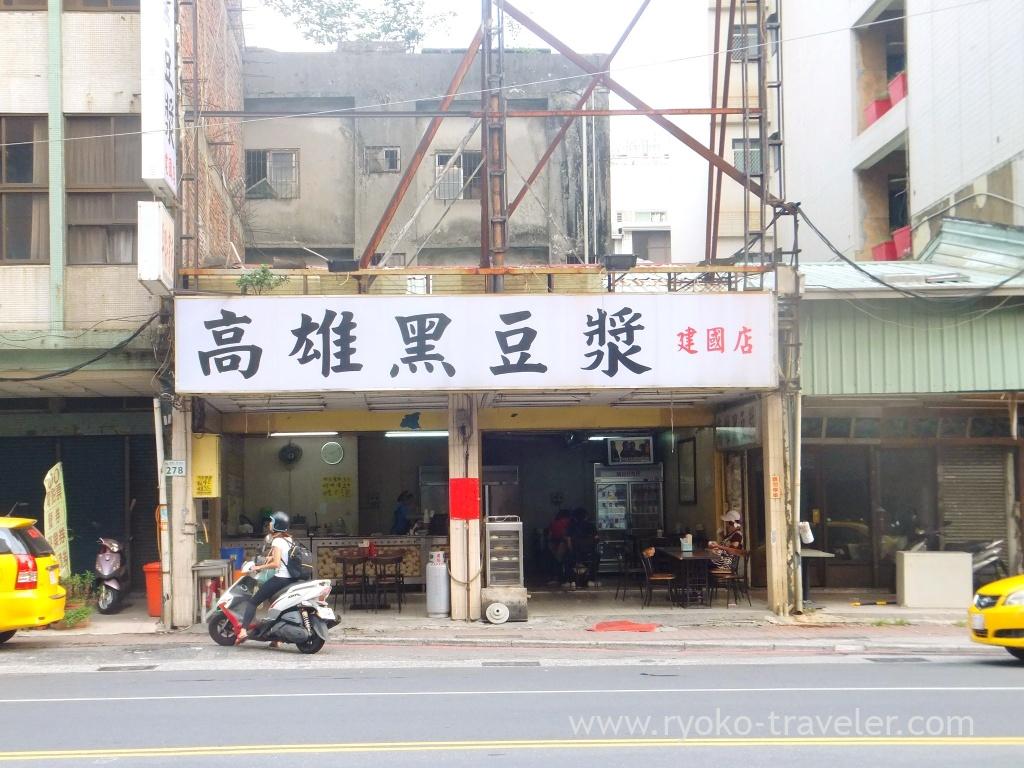 You can see kitchen very well.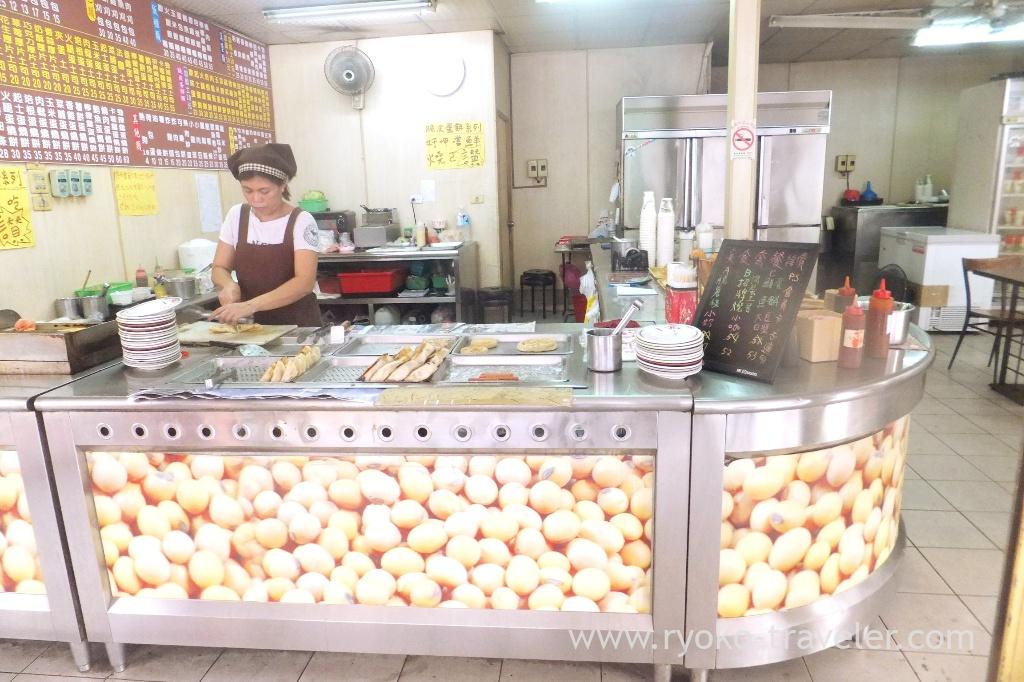 You can bring drinks from the refrigerator. As their name, their specialty is black soy milk (黒豆漿). Of course, black soy milk in the refrigerator too.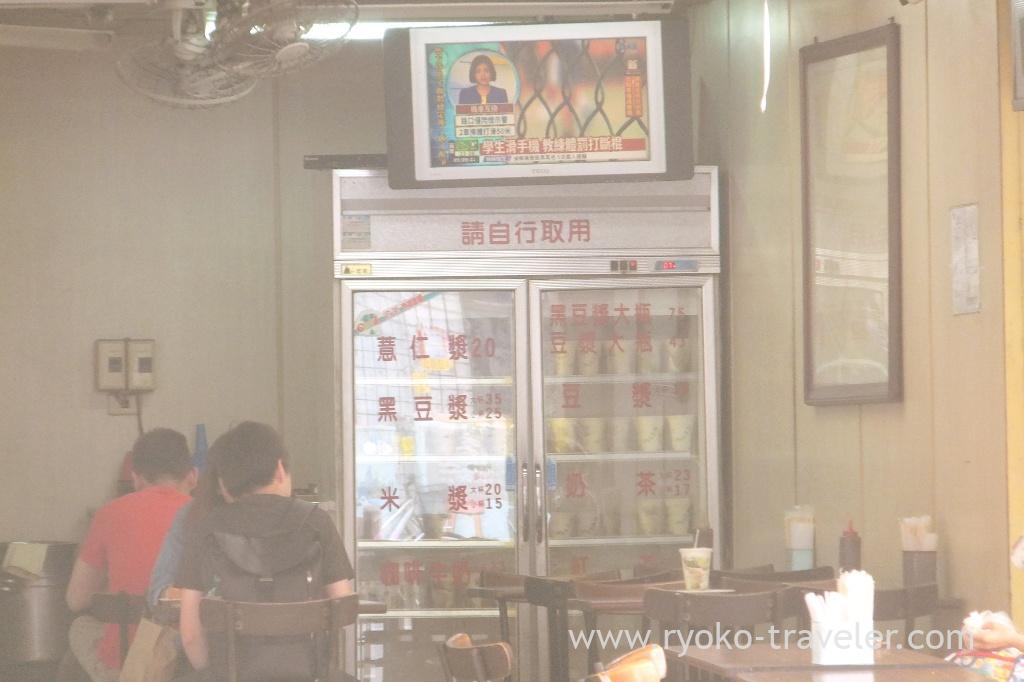 There're various foods on the menu. But they don't have English menu. I don't understand Chinese language, so, I examined in advance and I showed my notes to the lady at the kitchen.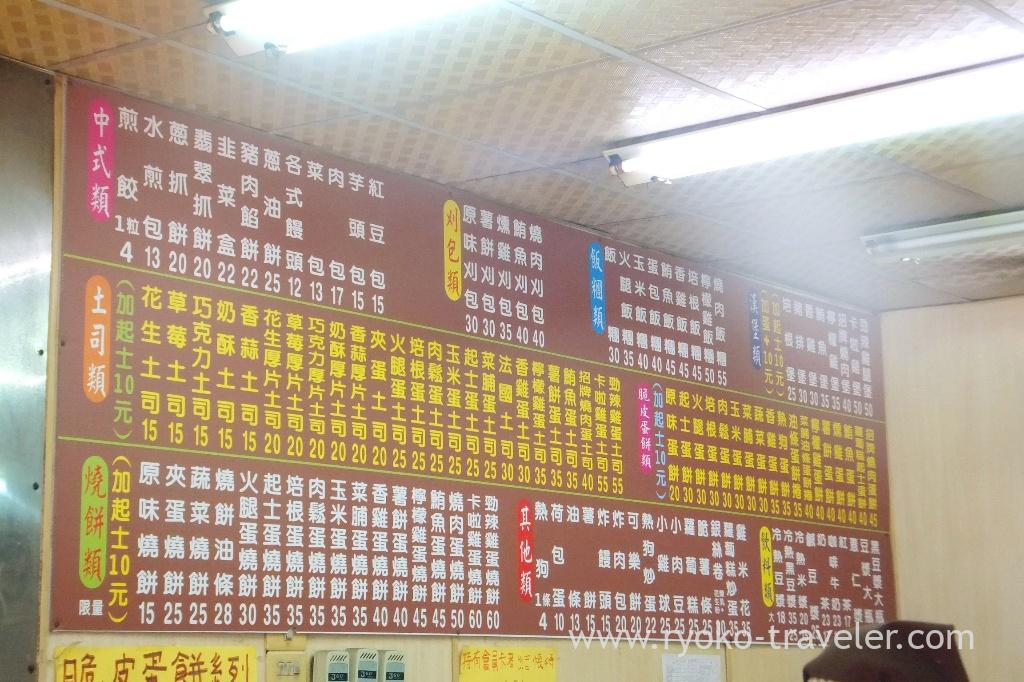 There're tables inside and outside the shop. There's smell of exhaust gas a bit along the street. But I was seated outside.
My breakfast. Small size of black soymilk (黒豆漿, 25 TWD), Cheese omelet (起士蛋餅, 30TWD) and Taro bread (芋頭餅, 25TWD)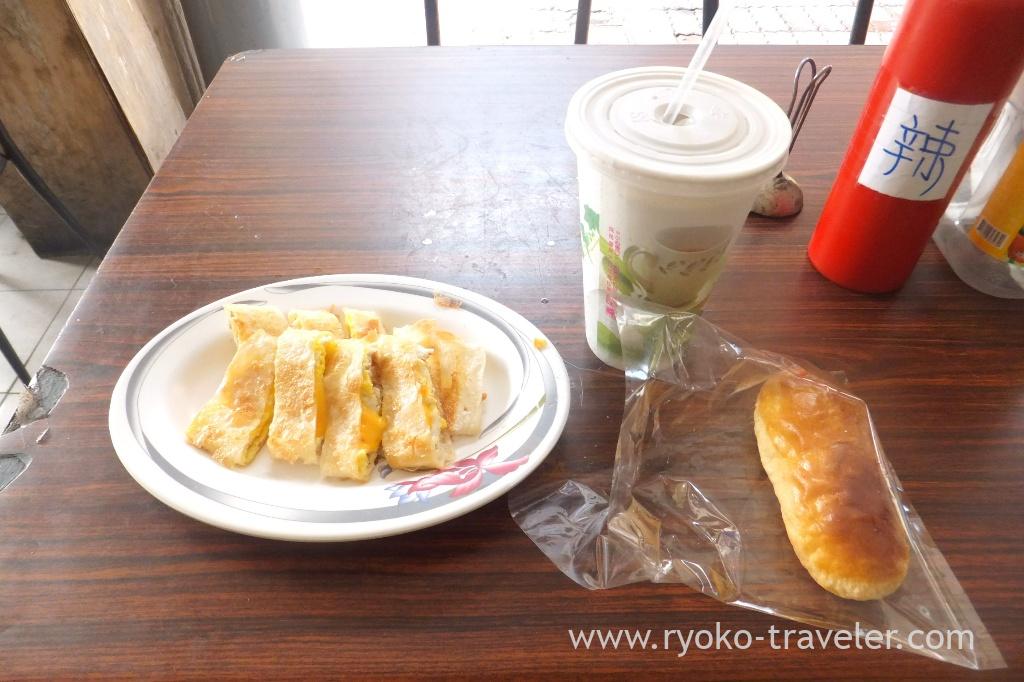 This is the black soy milk. I couldn't find any difference between black soy milk and white soy milk. But delicious.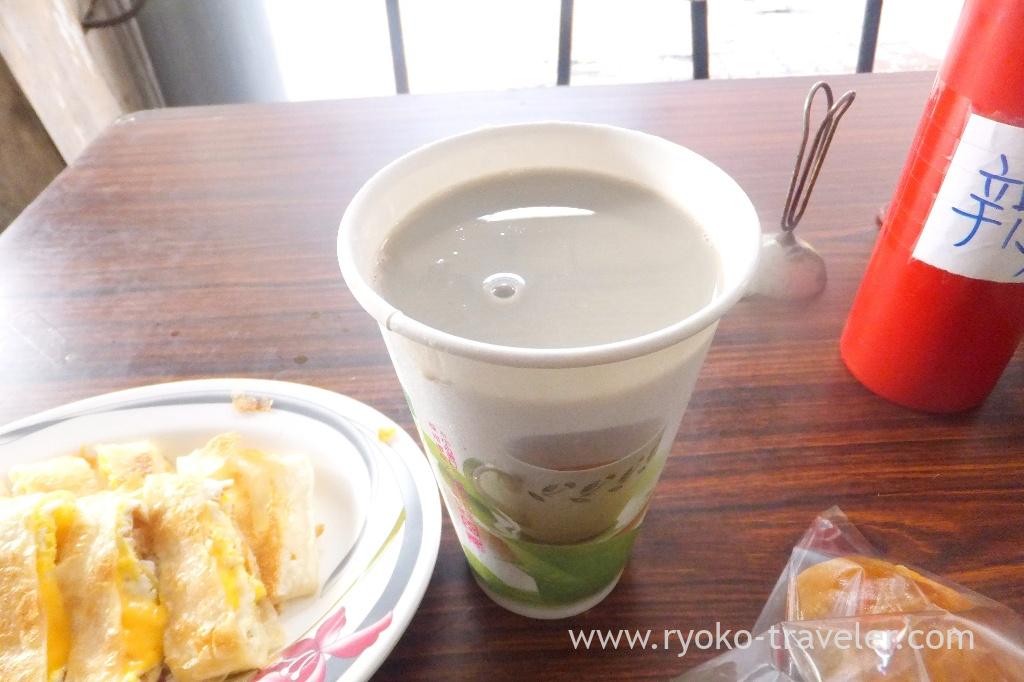 Cheese omelet. The lady cooked it after my order. So, it was still hot and crisp. So tasty.
They are open from 6 p.m. through 12 p.m. So, I recommend you have dinner at this shop, too 😉
About Kaohsiung Black Soy Milk King (高雄黒豆漿)
Address / Lions Mansion Higashi-Ginza Bldg B1F, 4-12-2 Tsukiji, Chuo-ku, Tokyo
Station / Kaohsiung station
Open / 6:00 p.m. – 12:00 p.m.