Summer tastes.
I visited Fruits Parlor Goto again.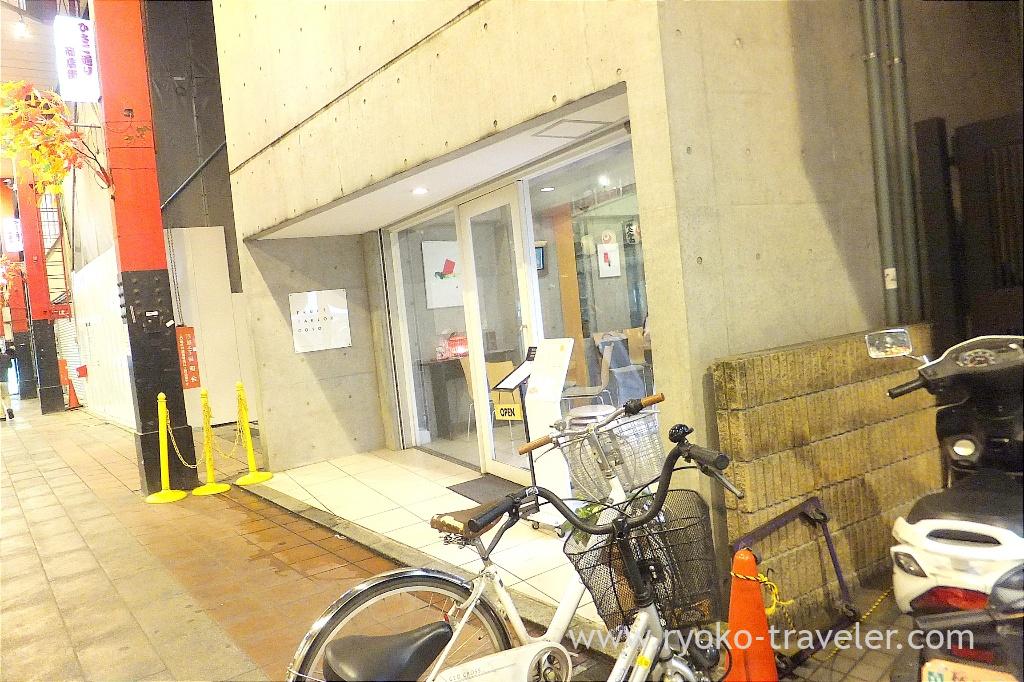 I was satisfied with great mango parfait last time.
And I wanted to eat peach parfait that time.
Because of summer vacation, there are so many people from the opening time through the closing time.
Though I got to there around 6:30 p.m., there were still some people waiting.
Menus.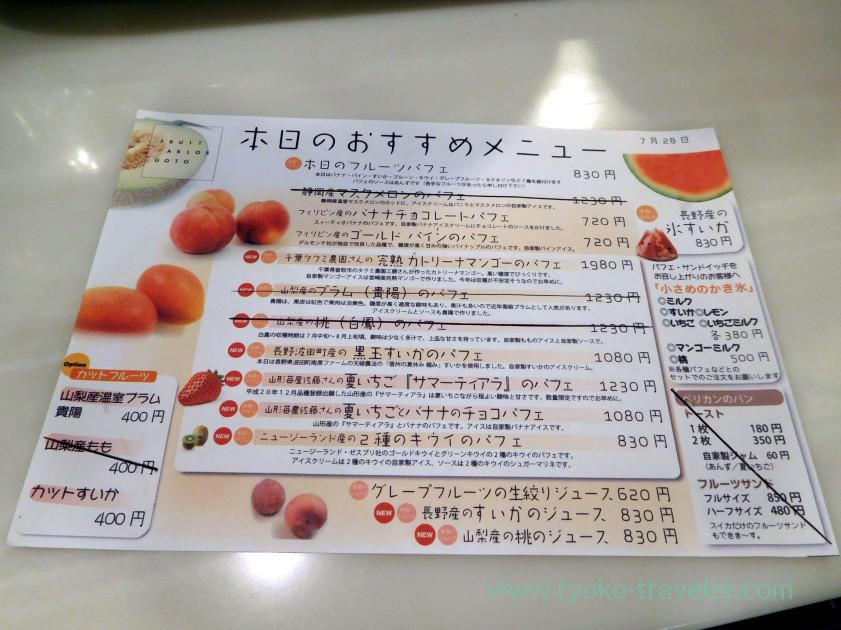 I was really disappointed. Peach was entirely out of stock. And I intended to eat melon parfait if there's not peach parfait.
But also melon parfait was out of stock, too ! Oh my !
I had no idea….
I ordered watermelon parfait after all. Of course, I wanted to eat watermelon parfait in a few weeks. But I wan't in a mood for watermelon that day.
My watermelon parfait was served after 10 minutes or so.
Watermelon named "Kurodama Suika" Parfait (黒玉すいかのパフェ, 1,080 yen)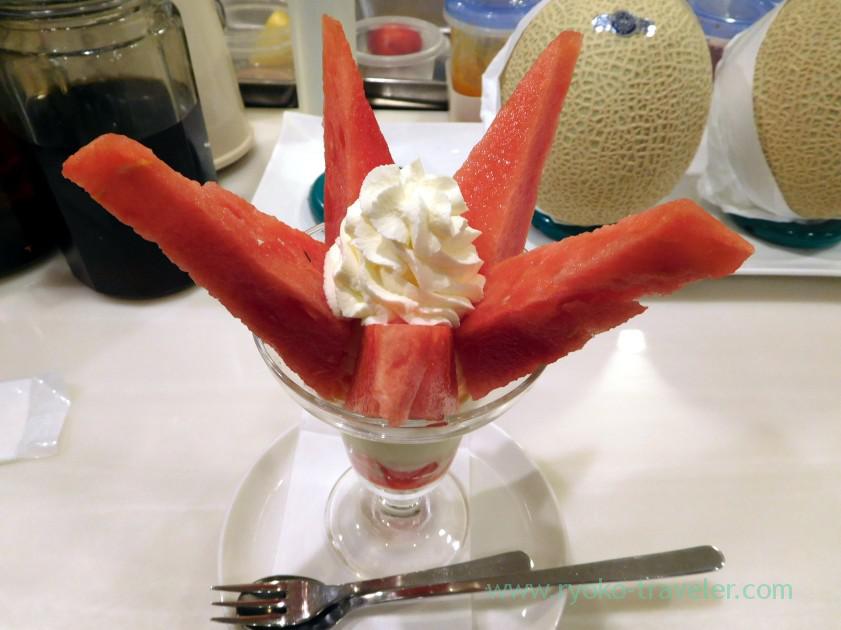 I never imagined such a funny looking. It's like starfish 🙂
The watermelon was from Nagano prefecture.
The watermelon was sweet and tasty. And watermelon sorbet and ice cream was at the middle of the container. It was good, too.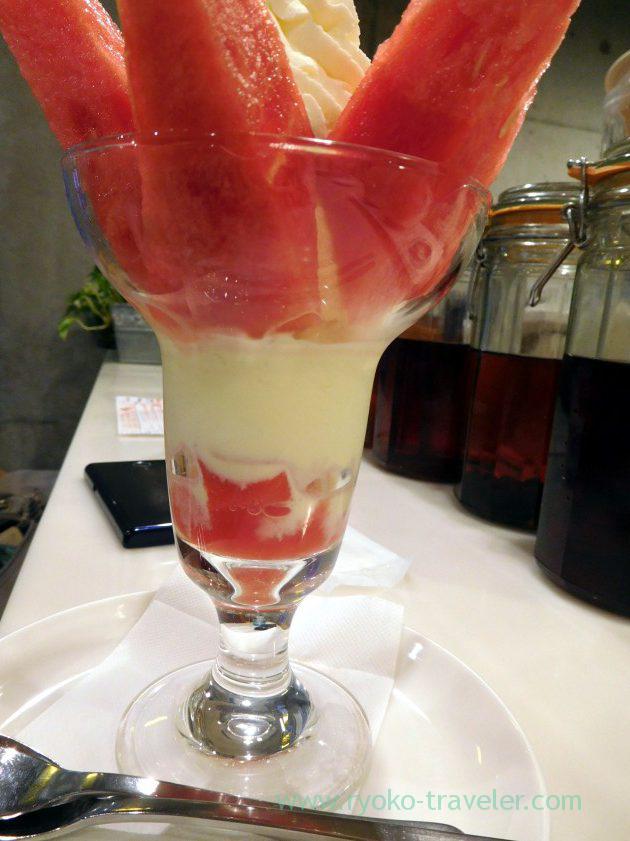 Though I wanted to eat peach all the same, watermelon parfait itself was tasty and I was satisfied.
Speaking of watermelon, they serve shaved ice with watermelon, too. I want to try in a few weeks. Within this season !
About Fruits Parlor GOTO (フルーツパーラー ゴトー)
Address / 2-15-4 Asakusa, Taito-ku, Tokyo
Station / Asakusa station (Toei subway, Tokyo metro)
Open / 11:00 – 19:00
Closed / Wednesdays