I became aware of not eating ikura recently by seeing the photo.
"Hokkaido" comes Daimon 🙂
"ご当地酒場 北海道八雲町" (Gotochi-sakaba Hokkaido Yagumo-cho)
So, I decided to have lunch here.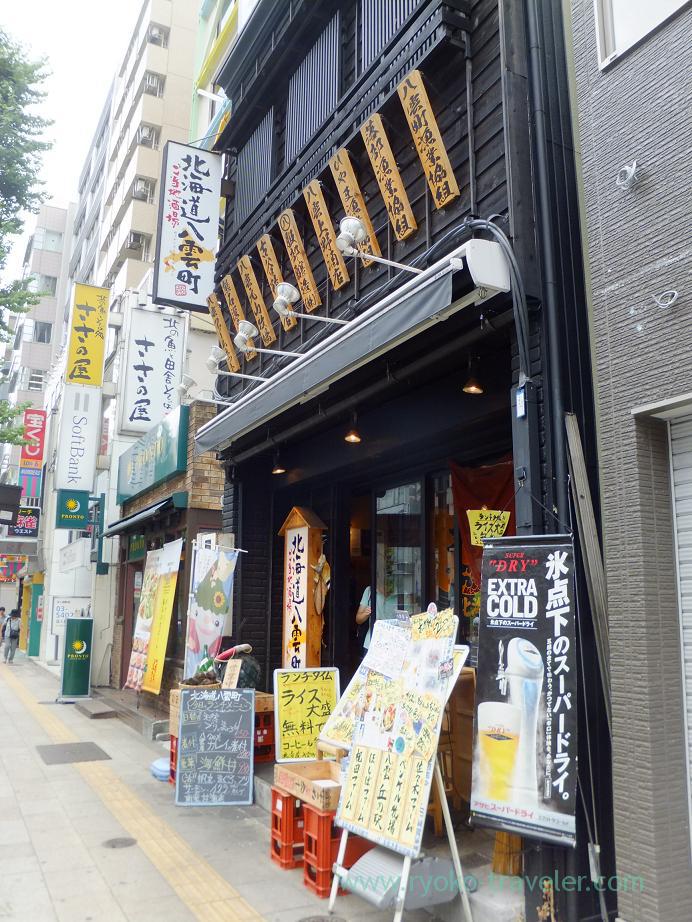 Why ikura so sparkle ?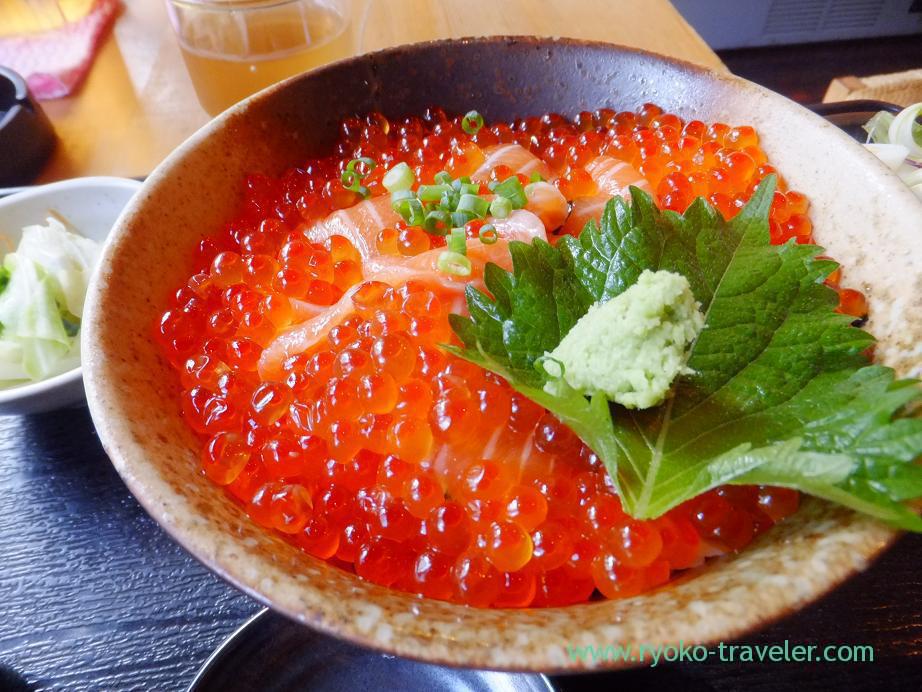 White rice was warm a bit 🙁
After eating a half of it, I poured soup stock into the bowl.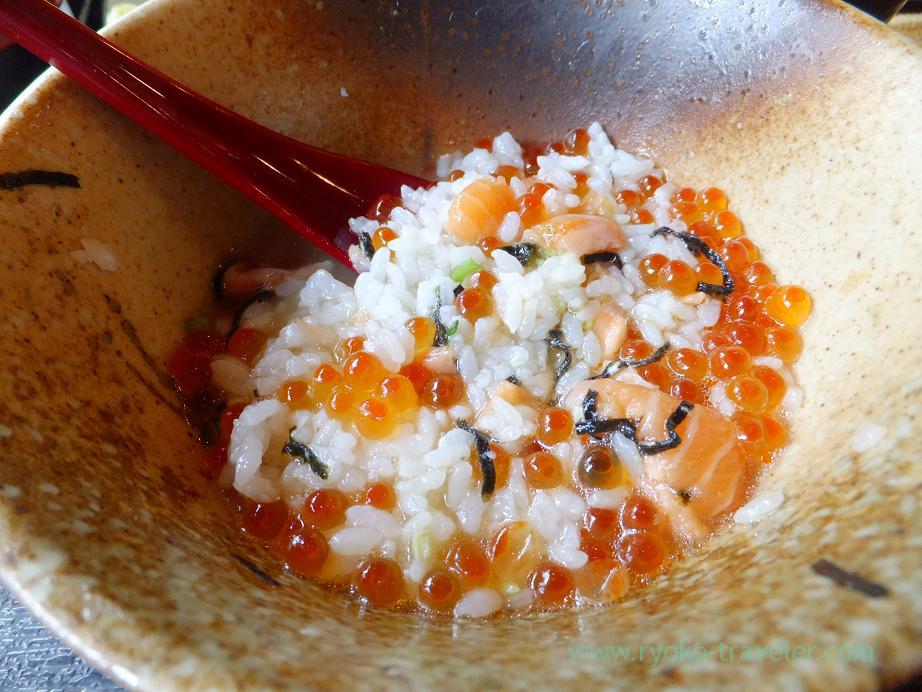 I could enjoy different taste. 😀
I like eating with soup stock.
Cold coffee after meal (self-service)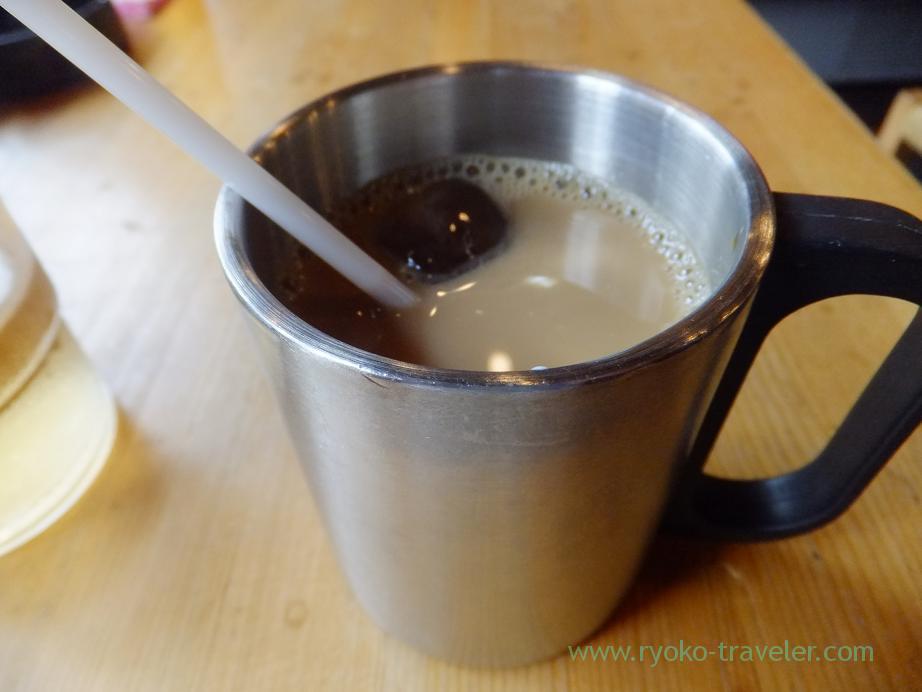 Daimon is brisk on weekday. There are a lot of restaurant that serves at lunch time on weekday 🙂 It's fun.