Mussels came to Persil all the way from France that year, too.
My friend asked me to join the party at Persil that is hidden bistro in Ginza after a year absence ! Of course, I joined them 🙂
Now we need to reserve seats in advance and they only accept reservation from particular people who has been regular customers since they did their business in Higashi-Ginza area. Because the restaurant is in the small private room in the building in Ginza. I can't reserve, so I always appreciate my friend's asking.
I love Persil's this grape juice that sparkle just a little.
Appetizer.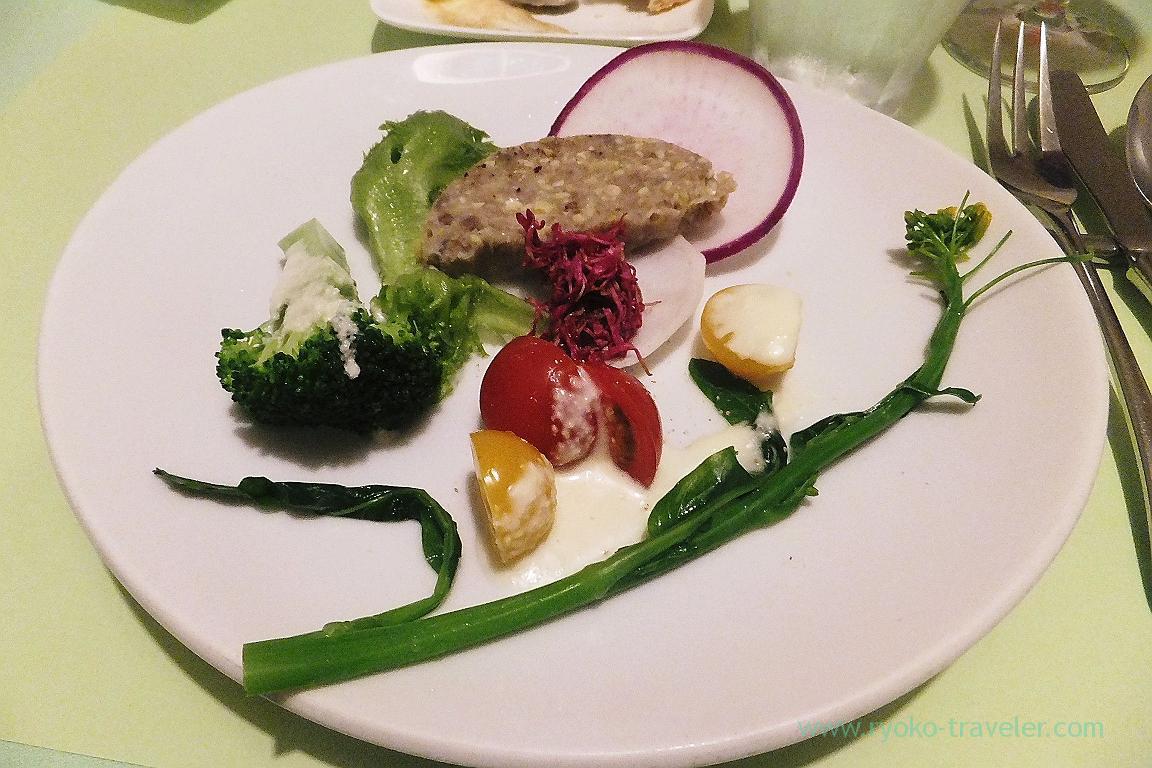 Bread. It's very soft and slightly wet.
I feel like putting it into my pocket every time 😛
Pastes that should be eaten with breat 🙂
From left, pumpkin, mentaiko and baked eggplant.
That day's specialty is it ! Mussels all the way from Mont Saint-Michel !
I ate it before, too. Two years' absence since I had eaten it at Persil. Those mussels were rather small, but full of mussels in the pot !
I heard that it is one portion for French people, but we divided it into six portions 🙂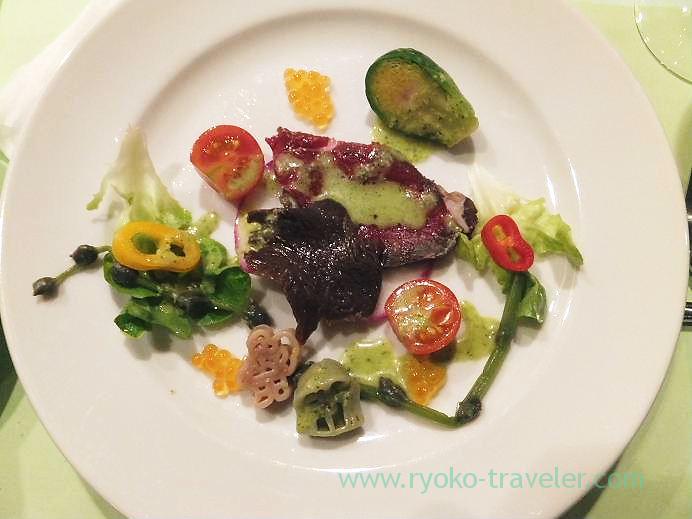 Higashi-Ginza : Mussels and birthday party
Notice : Bistro Persil moved to Ginza area. Please confirm new address at my post. (January 31th, 2016) Musse...
Dishes up by ourselves. We had second, third helpings of mussels from the pot.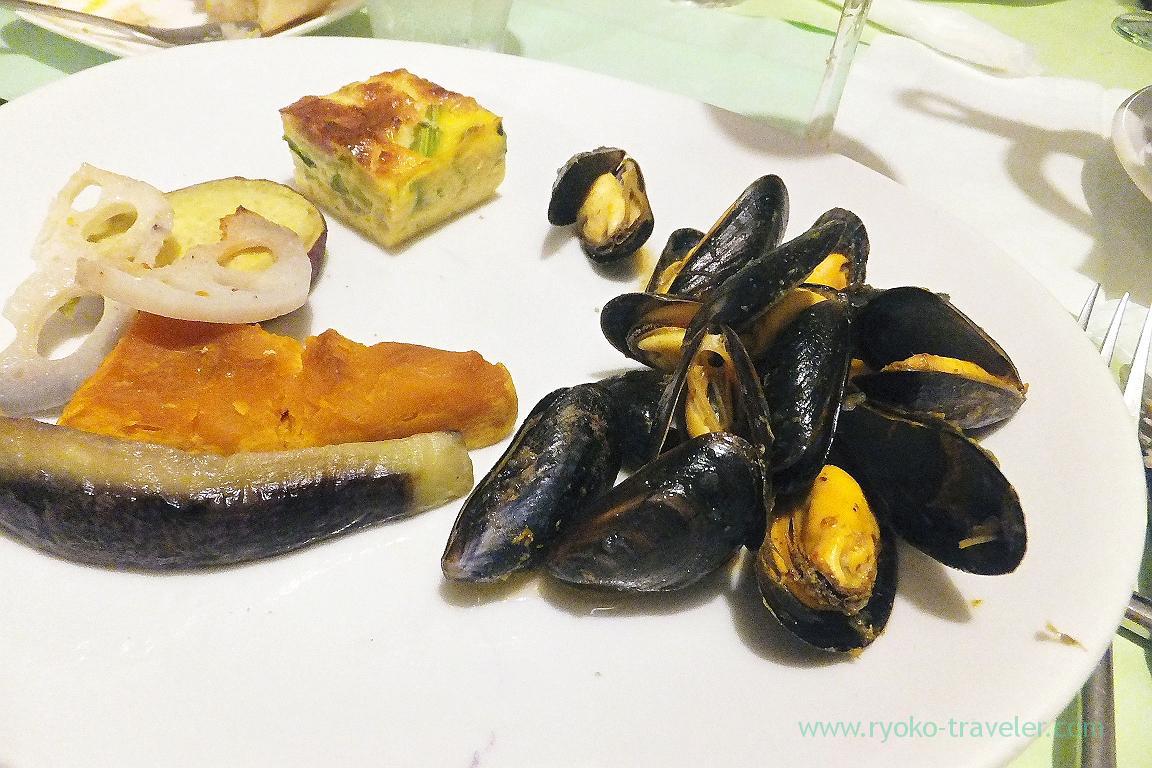 And risotto cooked with mussels broth.
Dessert (plus daifuku: P)
Daifuku was my friend's gift. The persimmon was tasty.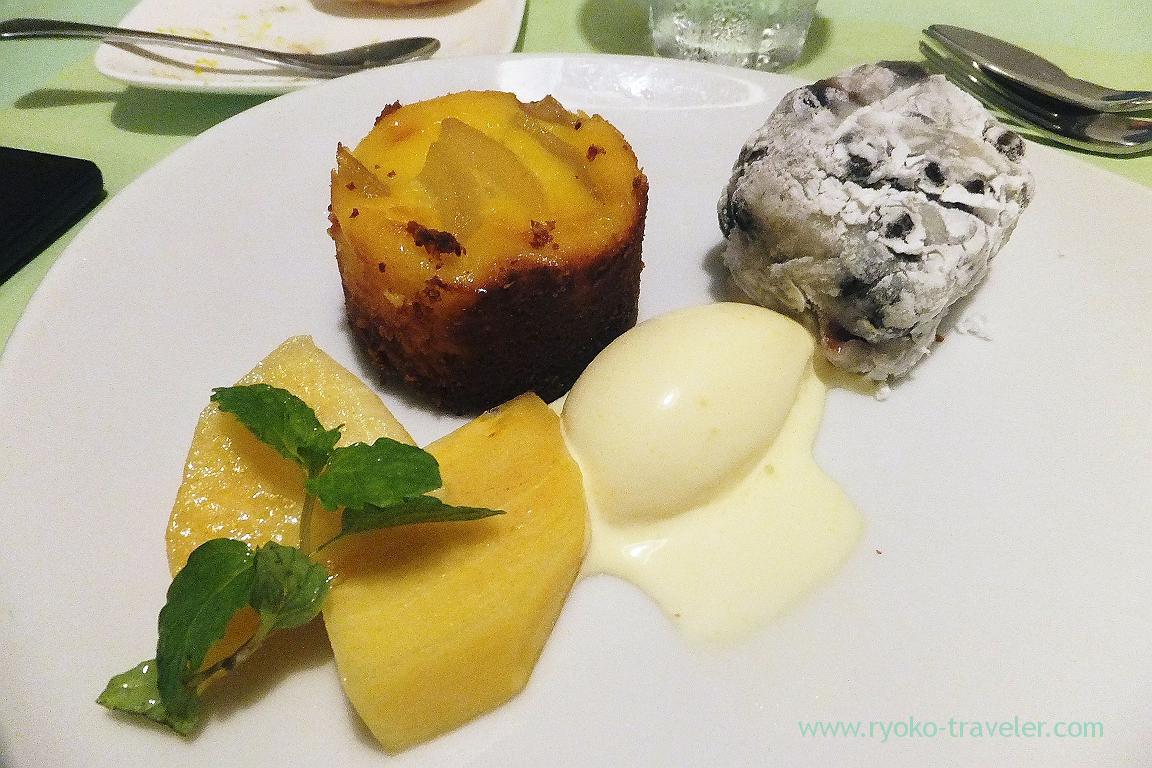 My friend already asked me to next party at Persil in December. I'm really looking forward to visitting there again !
About Persil (ぺるしぃ)
Address / 8F, 1-15-13, Ginza, Chuo-ku, Tokyo
Station / Ginza-itchome station (Tokyo metro)
Open / Appointment only