Persil has reopened in Ginza !
Bistro Persil in Higashi-Ginza district closed their restaurant for moving to somewhere another place at the early this year.
And several months later, they moved to another place in Ginza. But they aren't still open officially.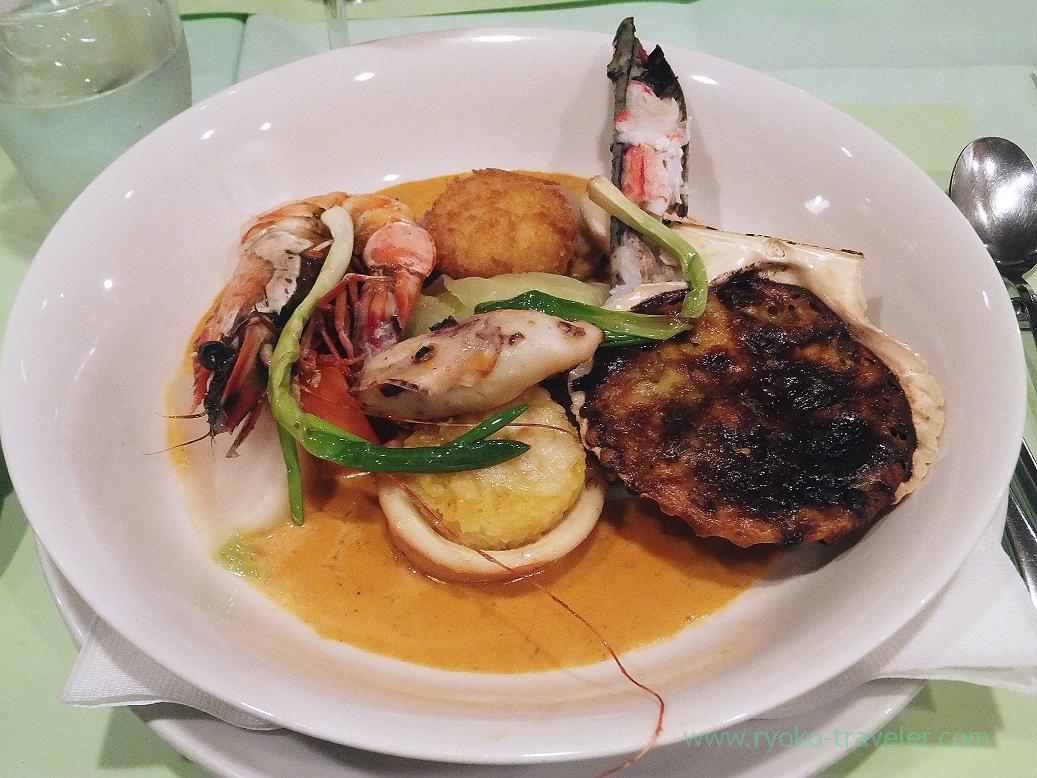 Higashi-Ginza : Bouillabaisse at Persil
Notice : Bistro Persil moved to Ginza area. Please confirm new address at my post. (January 31th, 2016) Gorge...
But my friend who has been a regular customer there sometimes have reservation and enjoy dinner. I'm jealous !
I asked him to take me there again and again!
And finally ! He invited me to dinner party !
Perci's hamburger steak is loved by many people. Of course my friend and I, too.
And my friend ordered the hamburger steak in specially in advance.
Private party.
It is on the upper floor of the apartment in Ginza.
It looked like a home party.
It was December. I thought that they would celebrate my birthday and ordered sparkling wine with a light heart 😛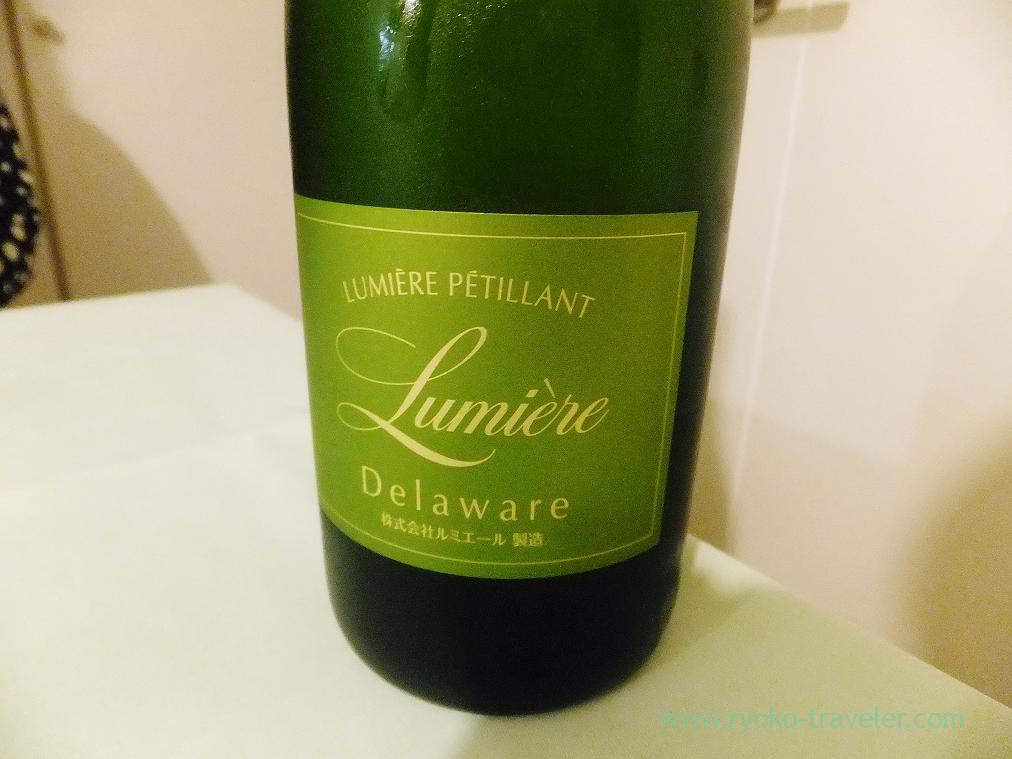 At first, bread and putty came. Perci's bread is soooo soft. Amazing.
Scallop and cod terrine. Of course the terrine was good. But those vegetables were fresh, too 🙂
Well ! That day's entree came up ! Our great favorite hamburger steak !
We heard that they won't to serve it regularly. We also heard that it takes much time to cook. We know. Such a delicious hamburg steak must have taken much time to make !
And this crepe was good, too. It have salmon and cabbage in it.
This crab-flavored sauce went with this crep very well.
Last Shell macaroni with tomato sauce.
snow-shaped pasta looks cute 😀
And ! December 20 is my birthday and they celebrated me.:D
Such a birthday cake make me glad at any age no matter how old I get.
Tasty….
Purple sweet poptato chip sticked into the cake 😛
With herbal tea.
It was very nice birthday present !
We heard that Perci will be open officially before long. Only dinner time. But now they only accepts  as private party.
About Persil (ぺるしぃ)
Address / 8F, 1-15-13, Ginza, Chuo-ku, Tokyo
Station / Ginza-itchome station (Tokyo metro)
Open / Appointment only