Healthy and happy lunchtime.
I visited Persil several times,but this was the first time to eat at lunchtime.
Lunch menus. All sets were 1000 yen.
Bread and paste.
Salads and soup.
Can you see small red round thing in the salads dish ?
It is very small tomato. It is called "micro tomato". Cute. It tasted perfectory tomato!
My lunch was hamburger steak with tomato sauce (ハンバーグステーキトマトソース, 1000 yen). It is served in third weeks of every months only.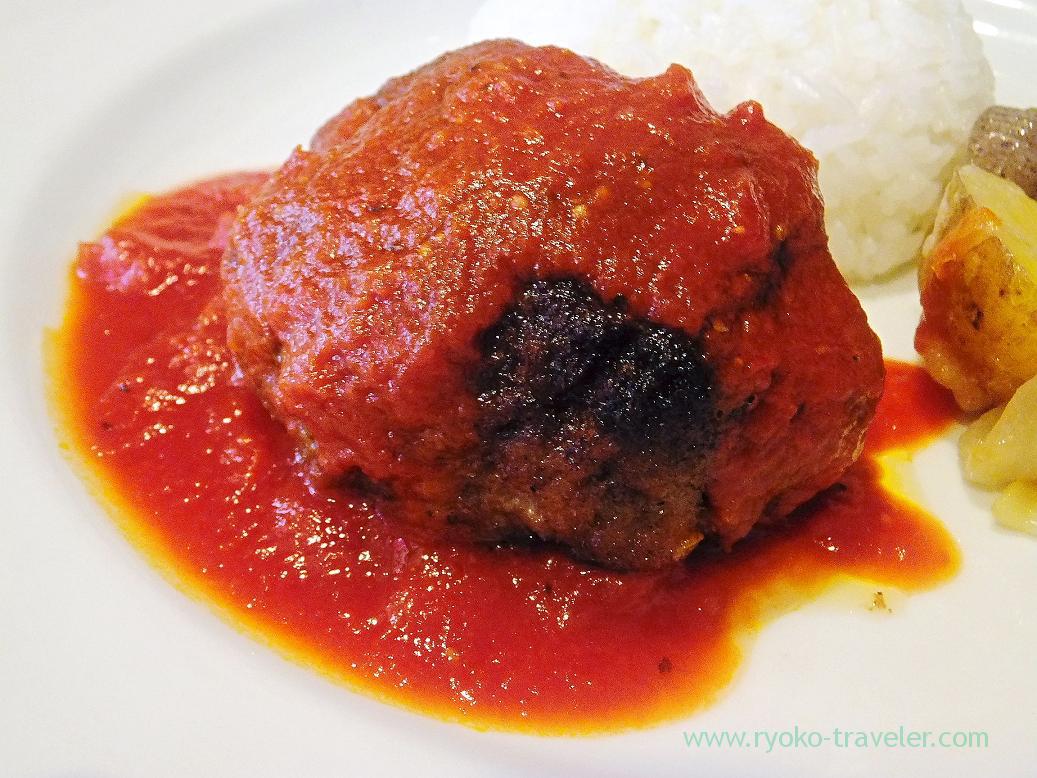 This tomato sauce tasted sour a bit, sweet and fresh.
This tomato sauce of tomato came from Ishikawa
After the meal, coffee and dessert came.
Ice cream, pudding, peach, and marshmallow. This dessert dish needed extra 300 yen.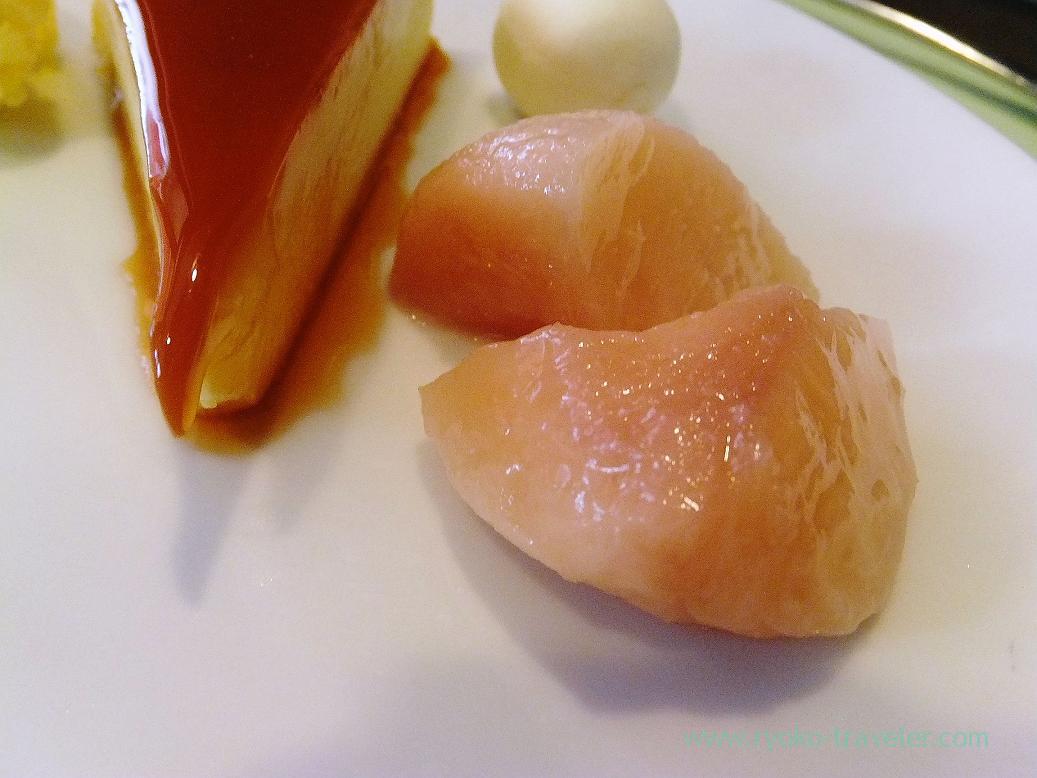 This marshmallow have cute face 🙂
The peach was so sweet ! It was worth paying 300 yen !
I wish my office moved to this area !
About Persil (ぺるしぃ)
Address / Dairoku Maruka Bldg. 1F, 3-11-8 Ginza, Chuo-ku, Tokyo
Station / Higashi-Ginza station (Toei subway)
Open / 11:30 – 13:30, 18:00 – 23:00
Saturdays, national holidays / 18:00 – 23:00
Closed / Sundays, 3rd Mondays