Notice : Bistro Persil moved to Ginza area.
Please confirm new address at my post.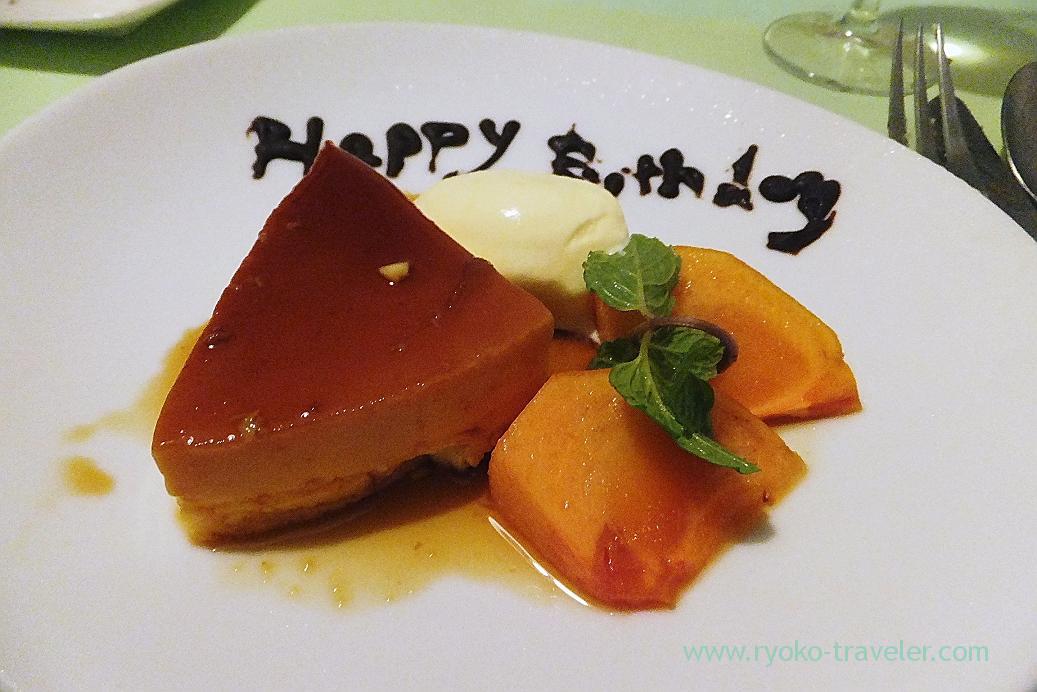 Ginza : Our longing hamburger steak and pudding at Persil

That brings back memories. This is about the dinner that we had before Christmas. I joined the dinner party at Persil...


(January 31th, 2016)
---
Gorgeous bouillabaisse having much seafood !
I went to bistro Persil to eat bouillabaisse that could be eaten limited time.
Because many days have passed, I don't remember well 🙂
But those dishes were wonderful. So I'm going to upload this pictures 😀
We were toasting with grape juice or champagne 🙂
I like the grape juice so much.
Putty (ペースト)
Putting it on breads 😀
Grilled eggplants, pumpkin and waka-ninniku (one kind of garlic)
Hinai chicken from Akita and sea eel galantine (秋田の比内地鶏と鱧のガランティーヌ)
Picturesque dish !
Perci style's bouillabaisse (ブイヤベース)
It looks like jewel box ! Brown meat gratin. Awesome !!!!!!!!!!!!!!
Tag of crab.
Dessert.
Strawberry tart(いちごのタルト)
Cute looking! It was not too sweet, so I could eat up with please 🙂
This whole strawberry is named "Jikkuri-ichigo" It was so juicy and sweet.
We were tasting the milk. This is the ingredient of the ice cream and another dessert. One of the friend said that this milk have the taste of the ice cream 🙂
But I didn't feel. Well, I'll be able to understand what he said if I eat the ice cream again. I want to eat again !
Cherry blossom named "Keio Zakura" was in front of the door.
These pictures make me feel like eating again 😛
About Persil (ぺるしぃ)
Address / Dairoku Maruka Bldg. 1F, 3-11-8 Ginza, Chuo-ku, Tokyo
Station / Higashi-Ginza station (Toei subway)
Open / 11:30 – 13:30, 18:00 – 23:00
Saturdays, national holidays / 18:00 – 23:00
Closed / Sundays, 3rd Mondays