Hayashi rice became my delight (just in Persil).
It's too late, but let me post about dinner party in December.
I visited Persil often thanks to my friend's offer.
The chef welcomed us with his smile as usual.
And he asked me about our drinks.
He usually not offer something about our drinks. He always just say "How about your drinks?"
But that day he said, "How about your drinks ? I have La France pear liqueur. I recommend it with soda."
So, we who can drink alcoholic drinks including me ordered it 🙂
It was sweet and tasted good. It was like non-alcoholic drinks.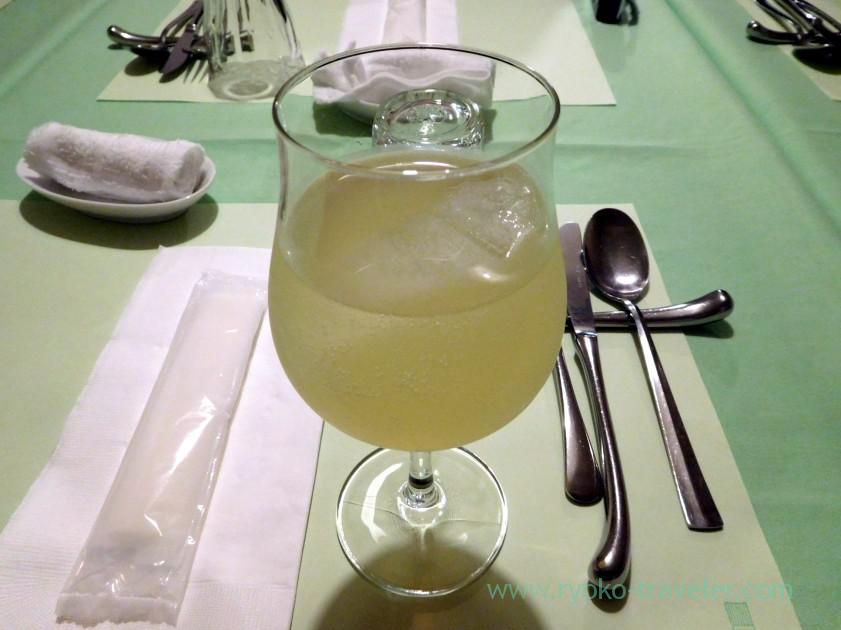 Putty. From left to right, Anno Imo Potatoes, grilled eggplant and pumpkin. Anno Imo was sweet 🙂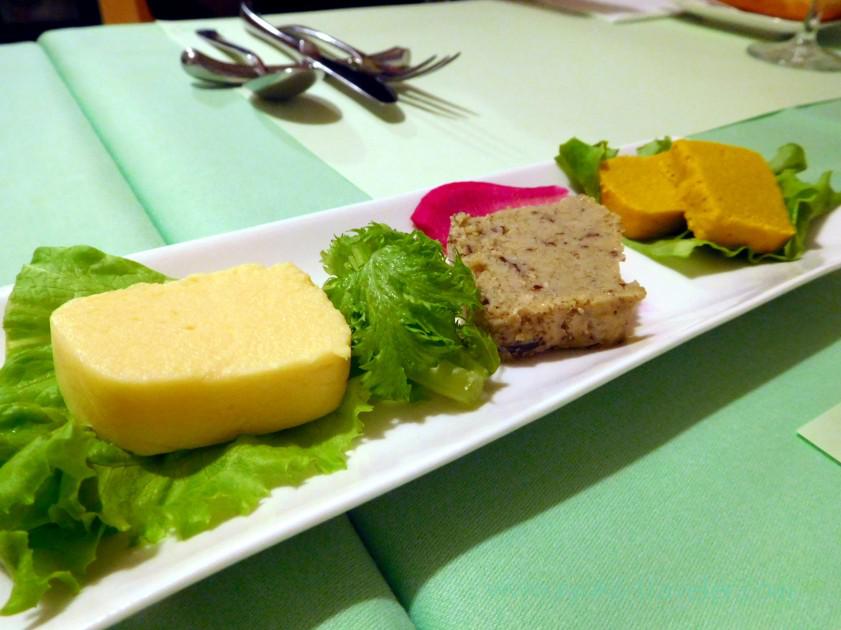 Appetizer. Marinated young yellowtail ("Inada"). With colorful vegetables from Yamagata and so on. The young yellowtail had springy texture and the vegetables were, as you see, so fresh. It was picturesque dish.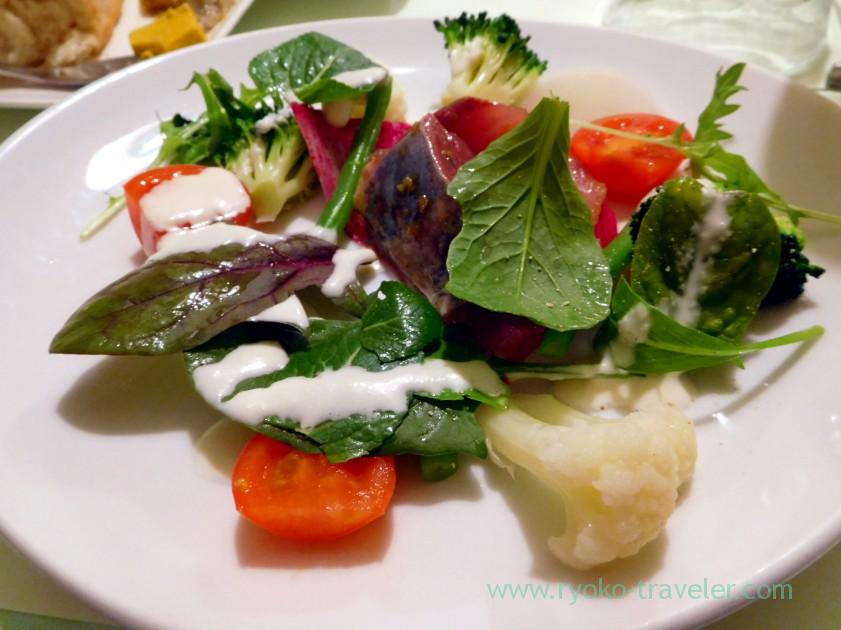 Entree. Hamburger stea, quiche, boiled pork and root vegetables in soy sauce.
Persil is bistro. But chef sometimes adopt elements of Japanese foods 🙂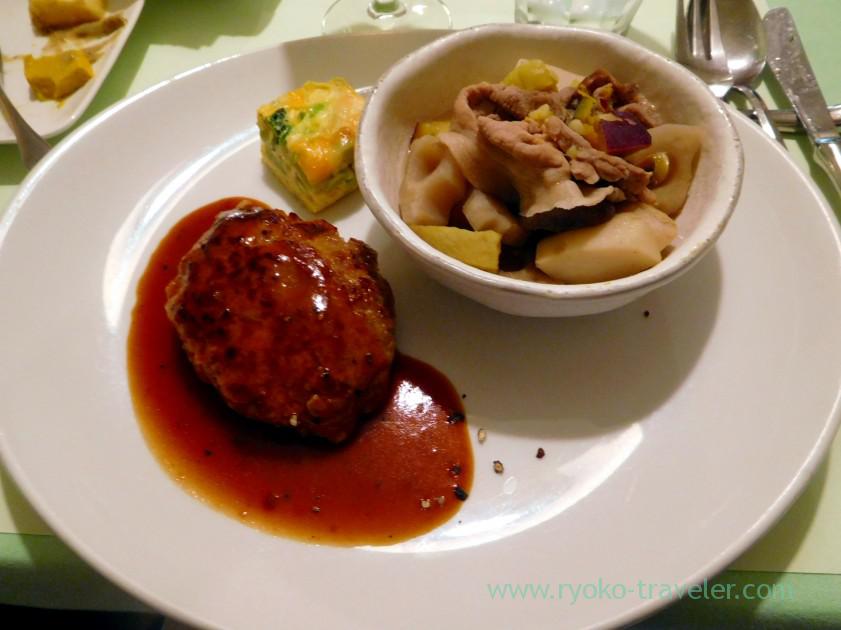 Persil's specialty. Hamburger steak. Roughly minced meat had texture of meat. It was really tasty.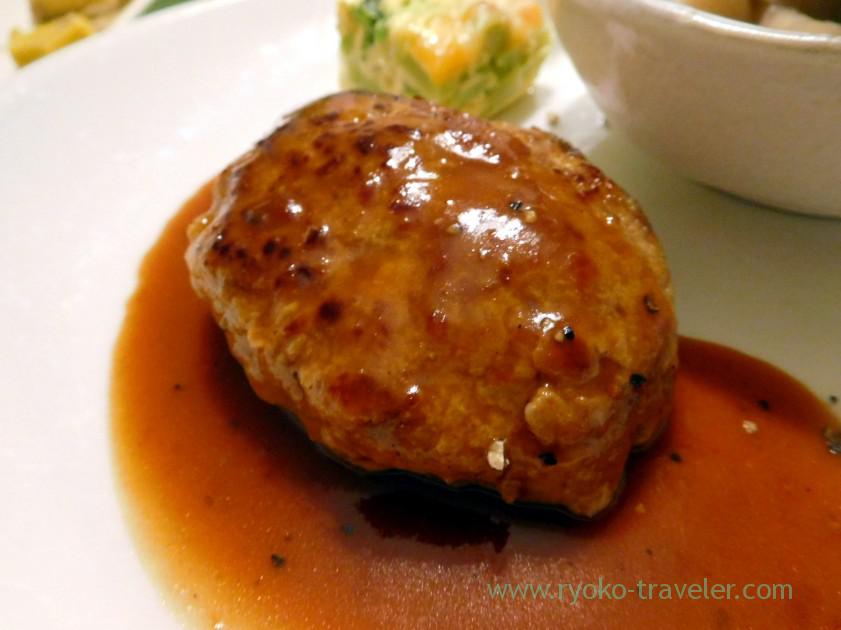 And Hayashi rice. I couldn't eat Hayashi rice. Hayashi rice is one of the few food that I dislike. When I heard that that day's dinner have Hayashi rice, I was shocked and I had no idea. But I also thought. "Here's Persil. Perhaps he might cook my delight Hayashi rice…" So I accepted my fate. It was right decision.
This Hayashi rice was great. It had plenty of fresh cream and was so creamy. I hadn't met such a Hayashi rice ! It was like hashed beef. I want to eat this Hayashi rice every time. Kuroge wagyu beef from Yamagata prefecture was soft and good, too.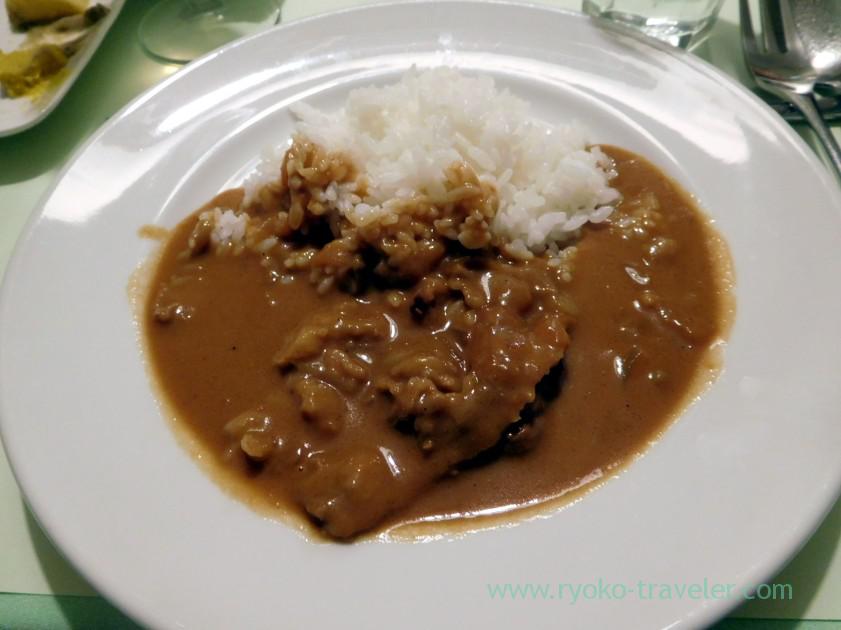 Dessert.
December is my birth month. So my friends celebrated my birthday 😉
This plate had apple pie, La France pear sorbet and La France pear.
Though I visited Persil several times, this was the first time to eat apple pie at Persil as well as Hayashi rice.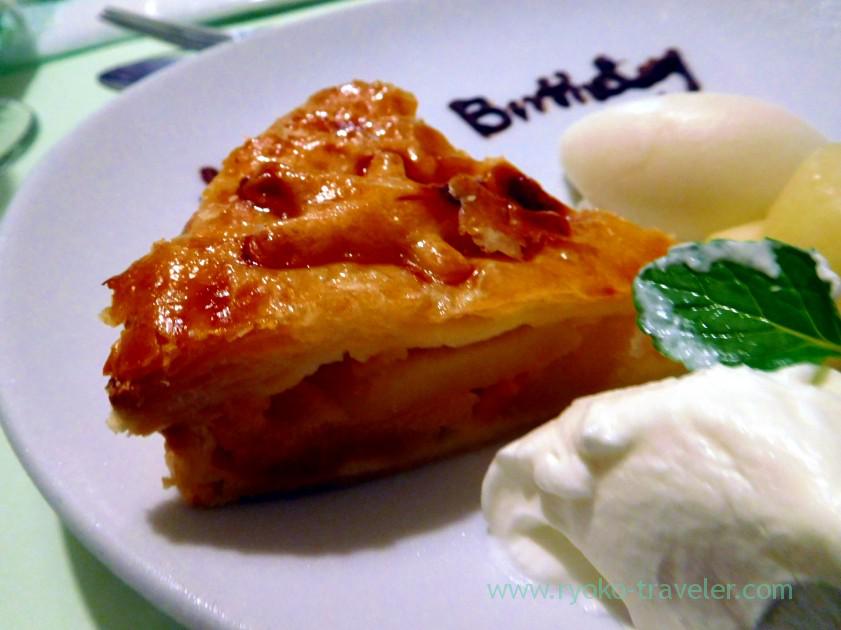 Some slices of breads left, so, the chef wrapped them and gave us 🙂
Mozart chocolate was souvenir from Austria.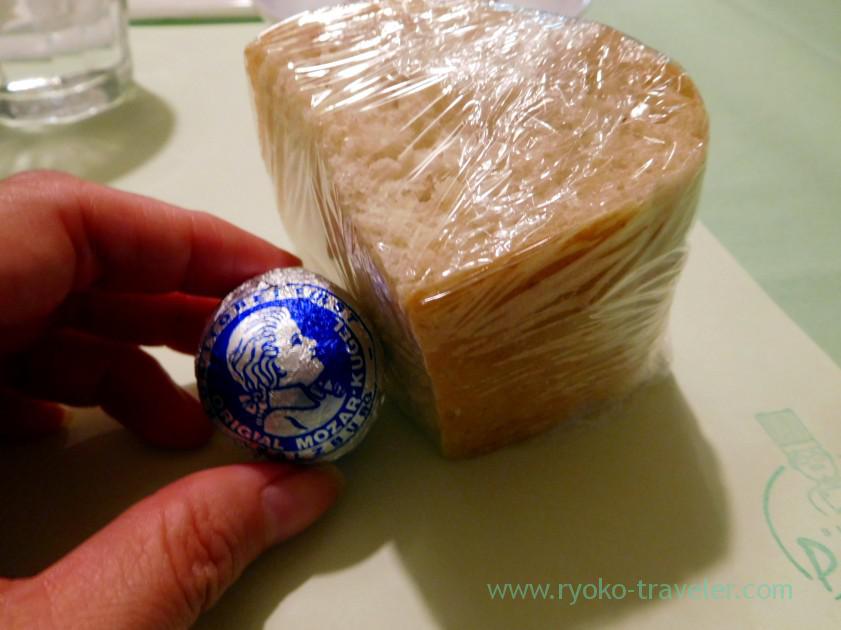 About Persil (ぺるしぃ)
Address / 8F, 1-15-13, Ginza, Chuo-ku, Tokyo
Station / Ginza-itchome station (Tokyo metro)
Open / Appointment only