That brings back memories.
This is about the dinner that we had before Christmas.
I joined the dinner party at Persil in Ginza. We met at the entrance of Ginza station in front of Kabukiza as usual. I got to there earlier and killed time in Kabukiza.
Persil used to be open at lunchtime when they did their business in Higashi-Ginza and they served delicious hamburger steak and pudding at lunchtime only.
http://www.ryoko-traveler.com/persil5/
So my friend asked the chef to serve those foods in advance. Our wish came true ! The chef served special dinner based on former lunch set.
At first, we toasted with Gas water (炭酸水). (I got drunk the previous night…)
Putty (ペースト).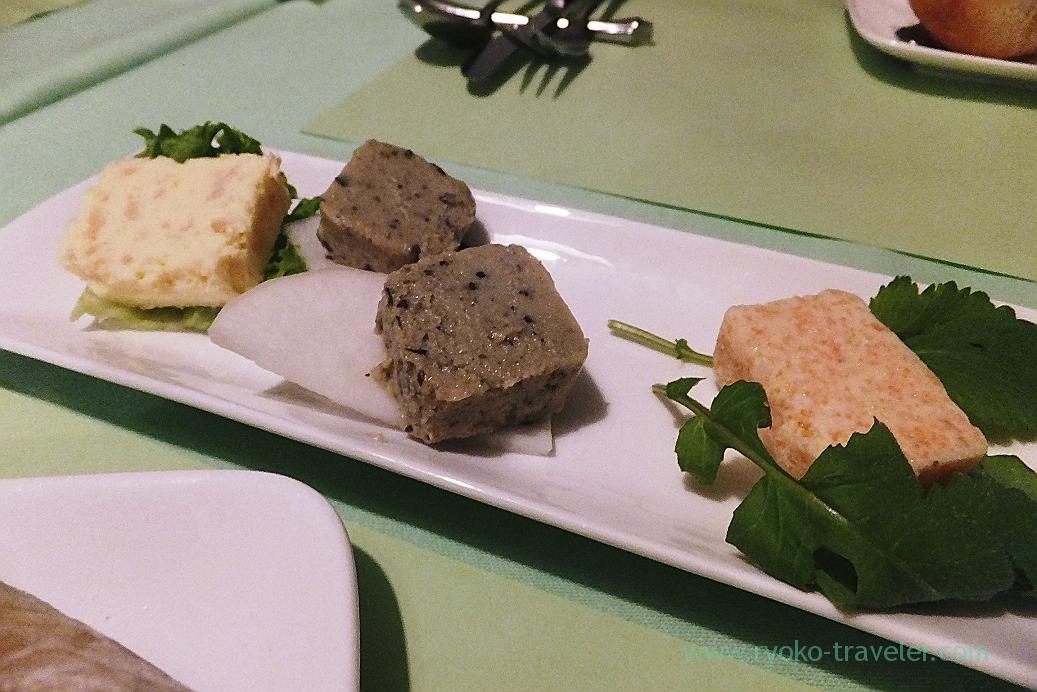 Putty was eaten with such a soft breads like beds.
Appetizer (前菜). Young yellowtail called Inada in English was tasty.
But more, those colorful vegetables were awesome. Everything was fresh.
No one would hate vegetables if they ate such a delicious vegetables when they were children.
Finally, hamburger steak (ハンバーグ) was served. Larger hamburger steak than they served at lunchtime at former place.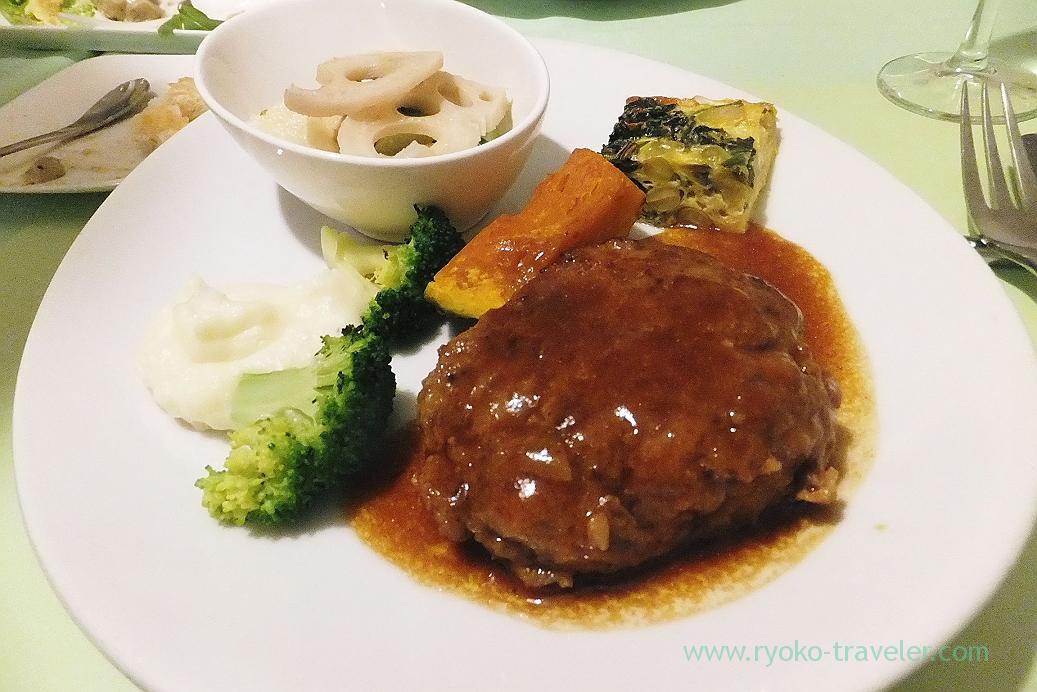 Fried rice with mushrooms (きのこのチャーハン).
Maybe it's wild mushrooms. There's abundant smells of mushrooms in the room !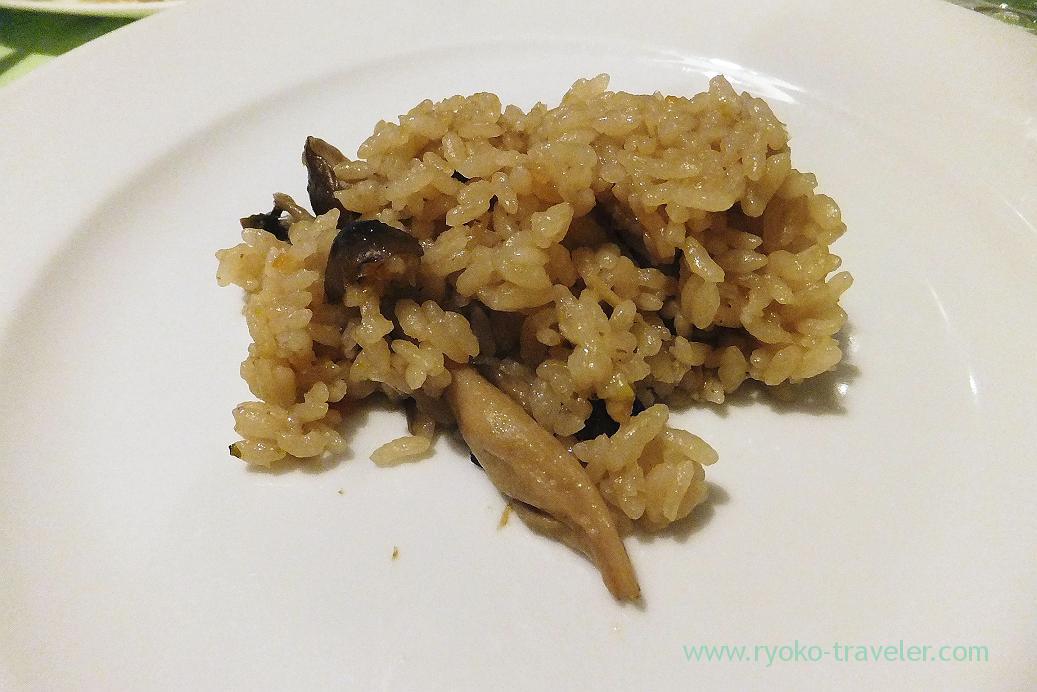 Persil was supposed to be French cuisine restaurant. But now we can't categorize Persil clearly.
Persil original foods 🙂
And last, dessert appeared. Whole ! Whole pudding ! We were delighted ! The smell of caramel was great. Then the chef cut it into 6 pieces.
Because it was before my birthday …;)
Pudding, ice cream and persimmon.
Herbal tea (ハーブティー) after dinner had refreshing taste and tasty as usual.
About Persil (ぺるしぃ)
Address / 8F, 1-15-13, Ginza, Chuo-ku, Tokyo
Station / Ginza-itchome station (Tokyo metro)
Open / Appointment only