Really nice breakfast, but I was disappointed with the quality of the staffs.
The next day, I had a breakfast at "The Lobby".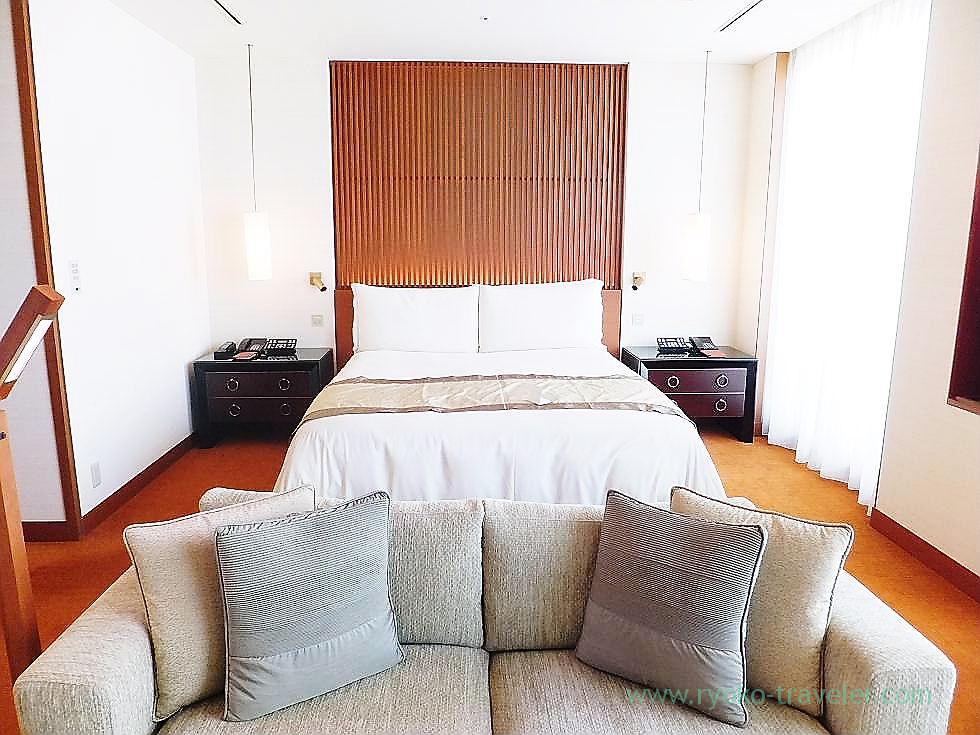 The Peninsula Tokyo (1/3) : checkin and tea time

Peninsula Tokyo is really a great hotel ? I stayed at Peninsula Tokyo this september. Peninsula Tokyo is said to be o...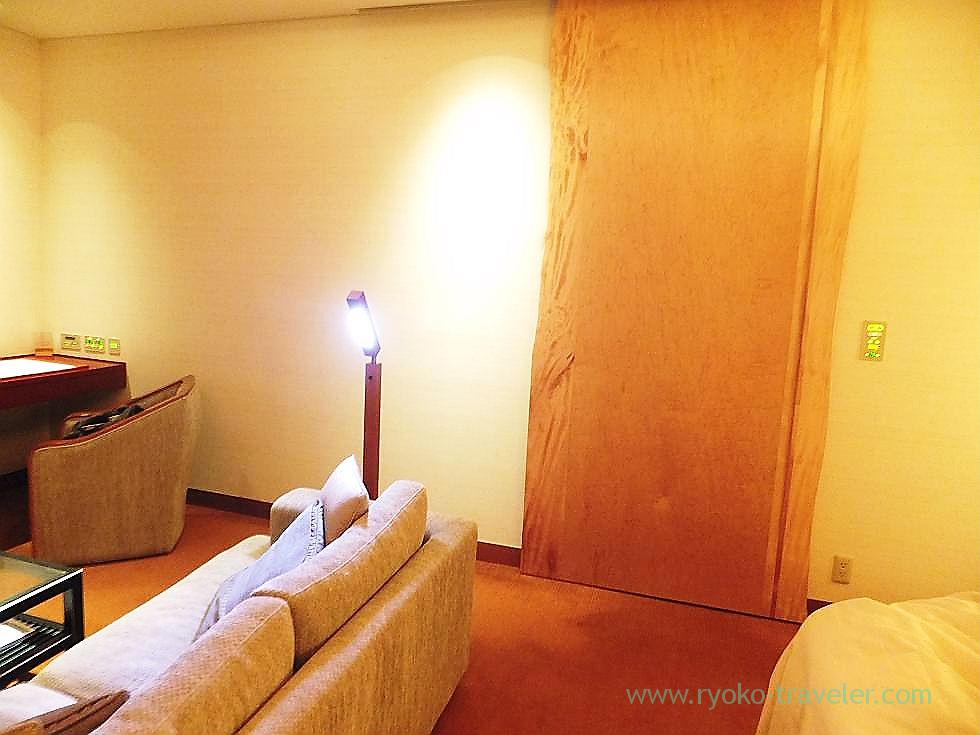 The Peninsula Tokyo (2/3) : fitness - sleep

The room, the gym was comfortable. It is the sequel of the post before. After having tea,I went to the gym. ...


I was so excited to have breakfast there.
There was a couple who speaks Russian behind me,so I pricked up my ears but I can't understand :(.
Carrot juice and coffee.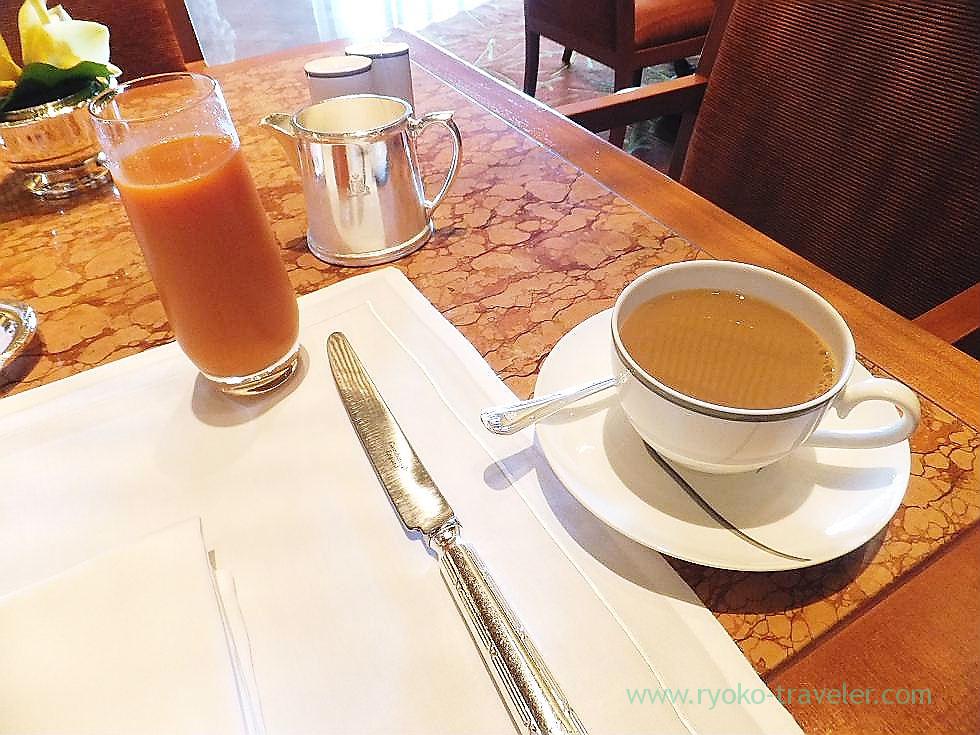 Dishes for afternoon tea.
Cheese, ham, danish pastry.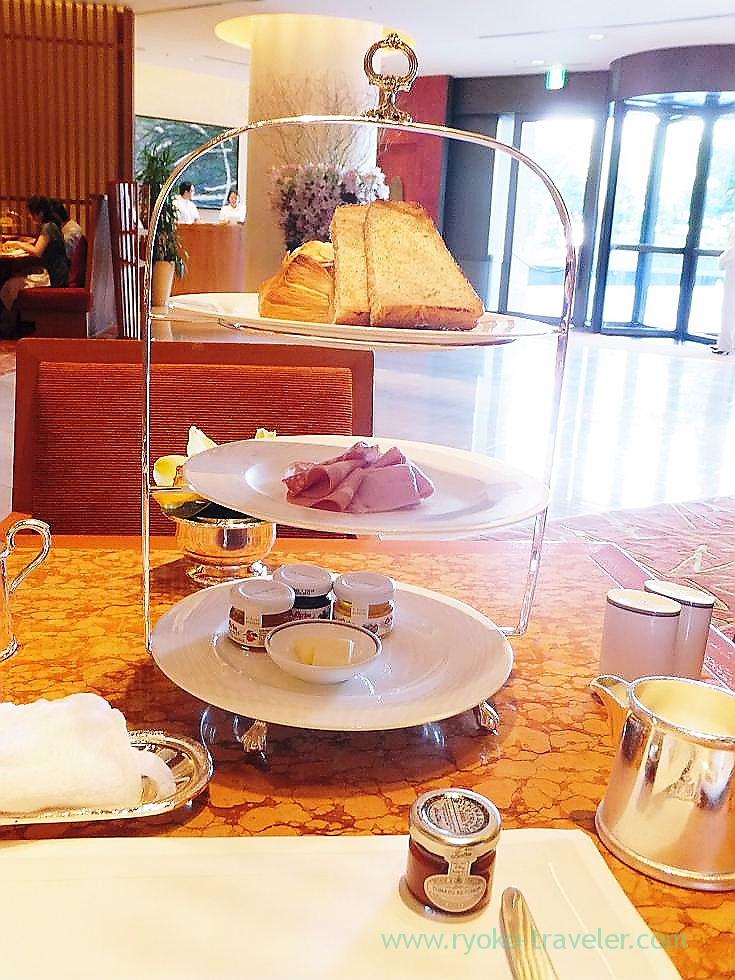 There are ketchup and jam in unopened small jars.
Starting to eat, a clerk asked me to sign the receipt.
Why didn't she do such a thing before eating?
Shortly thereafter, omlet comes.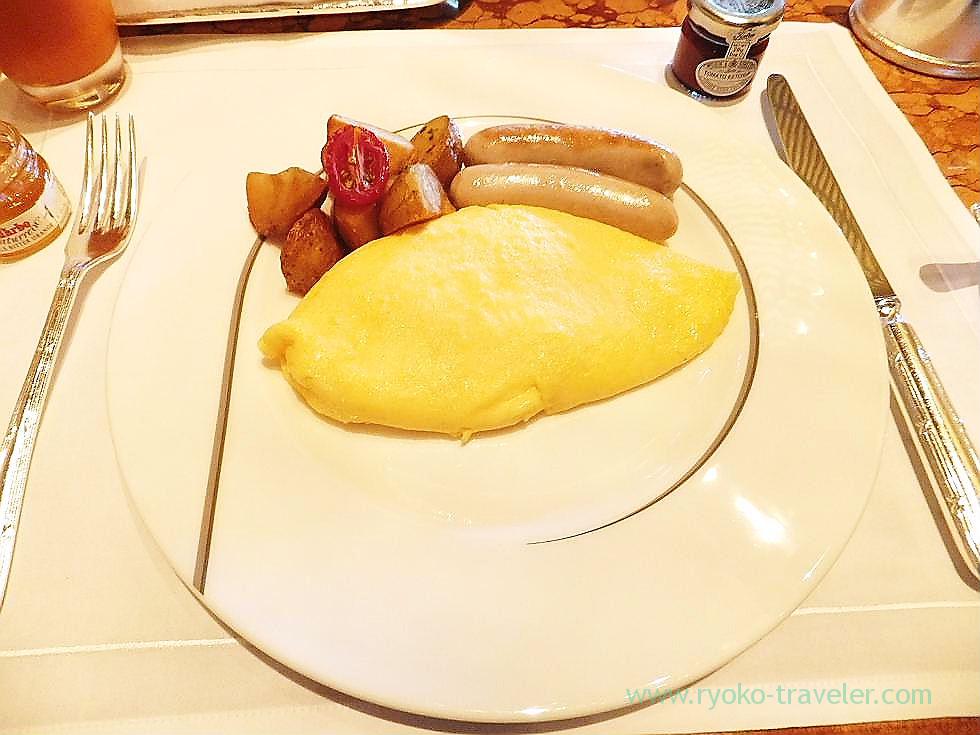 omlet is softy, and thick. It's good.
Sausage of calf is good, too.
Orange marmalade is not too sweet, and a bit astringent. I like it.
Oh, I would ordered tea. With this jam, it must be tasty good.
When eating omlet, a clerk tell me "more coffee please." with her smile and poured coffee into the cup that half left.
She did it twice.
Lukewarm………
And it is difficult to melt sugar!
After eating, I had a coffee and fell easy,
"How about second helping for ham, cheese and bread ?"
To all seeming, this is atmosphere like after a meal.
"No thank you"
"How about more coffee ?"
"No thank you, too"
She seems to unable to sense the atmosphere entirely.:(
On my way room, a man wearing like a polo shirt standed with daunting pose for some reason.
He said "Thank you".
What?
Restaurant clerk, front desk clerk, too,
They are like nonprofessional that they were a first‐class hotel trained only three days.
My heart was in my boots when I thought of it.
Returning room, for a change,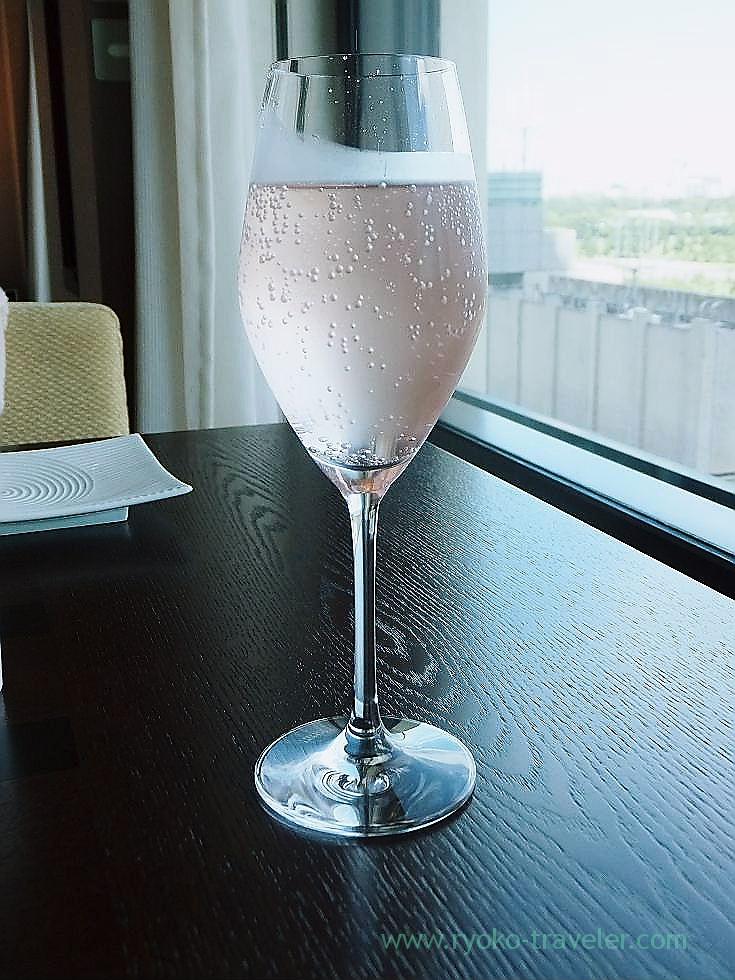 I had free and easy until checkout time.
They are very awkward, but space and dishes are very good.
They should give up to act like a first-class hotel clerk.
About Peninsula Tokyo (ペニンシュラ東京)
Address / 1 Yurakucho, Chiyoda-ku, Tokyo
Station / Yurakucho station (JR, Tokyo metro)
Website / http://tokyo.peninsula.com/en/default(in English, Chinese and French)