Peninsula Tokyo is really a great hotel ?
I stayed at Peninsula Tokyo this september.
Peninsula Tokyo is said to be one of the best hotel in Tokyo, so I was really looking forward to staying there.
But to tell the truth, it's far from top quality of hotels. It's facility is, needless to say, great, but staffs are nonprofessionals.
Door men remained standing and said nothing when I got close to the door. Though they glanced me.
Reception in the rear of the Lobby. Narrow! There were many people waiting, but there were only two staffs there.
The trouble was that the guide who took me to the room faltered much.
Entering the room.
On the left, a walk‐in closet.
On the right, bathroom.
There is a television in the bathroom.
You can watch the television while taking a bath.
With Shower stalls.
Bedroom.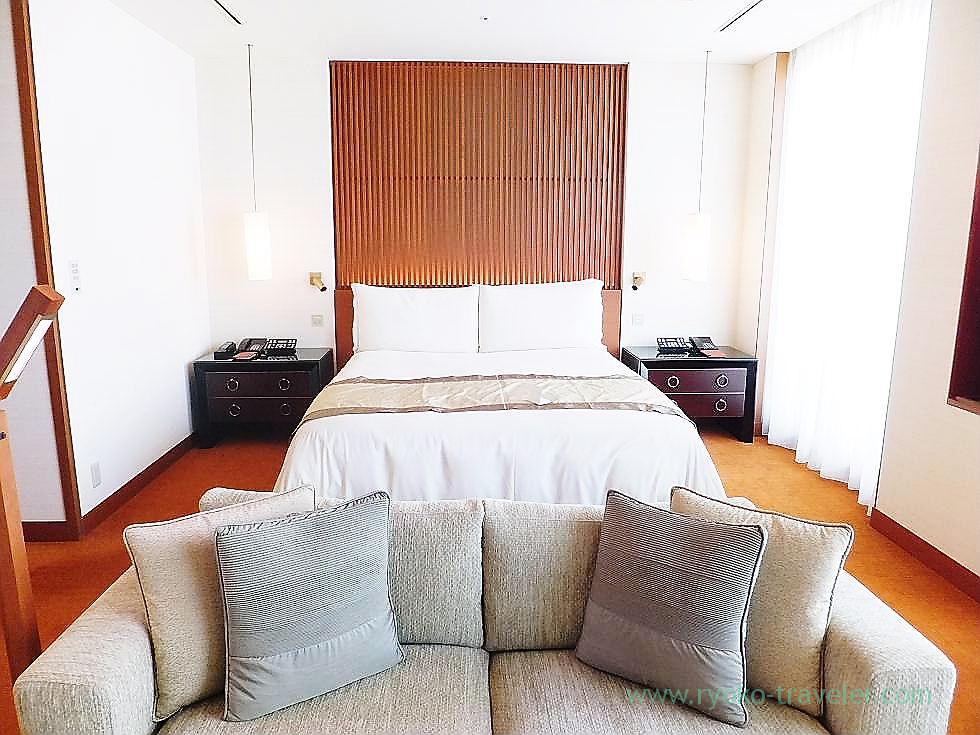 A heavy set for tea.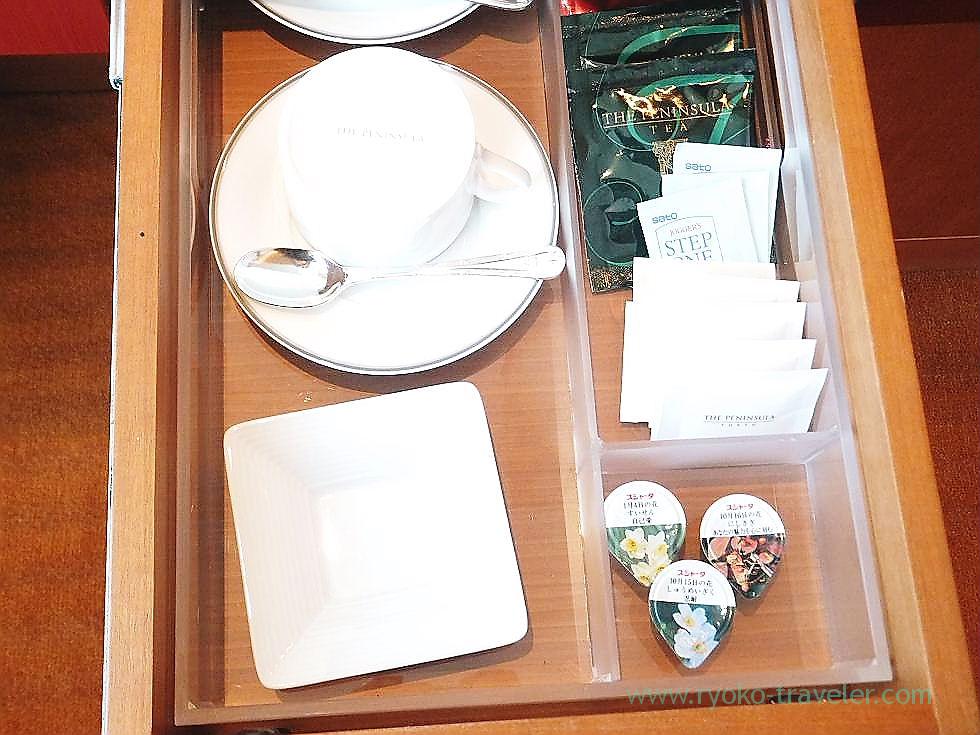 Espresso maker.
The top of a table.What in the Green Box is …
Bear-shaped cookies! 😀
At first, I have a tea with mango pudding I bought at The Peninsula BOUTIQUE. I am left-handed :).
Mango pudding, pulp was quite tasty and heavy.
Pudding was not too good.
About Peninsula Tokyo (ペニンシュラ東京)
Address / 1 Yurakucho, Chiyoda-ku, Tokyo
Station / Yurakucho station (JR, Tokyo metro)
Website / http://tokyo.peninsula.com/en/default(in English, Chinese and French)