Precious delicious udon shop in Chiba
I got off at Kamagaya-Daibutsu station for the first time.
Why ?
It is because I heard there is nice udon restaurant!
Otafuku
Speaking of Kamagaya-Daibutsu, as its name, it is famous as daibutsu. I thought the Kamagaya-Daibutsu station put daibutsu at the forefront.
But a quiet residential area spreads out around the station 🙂
The waitress took us to tatami room. Good atmosphere !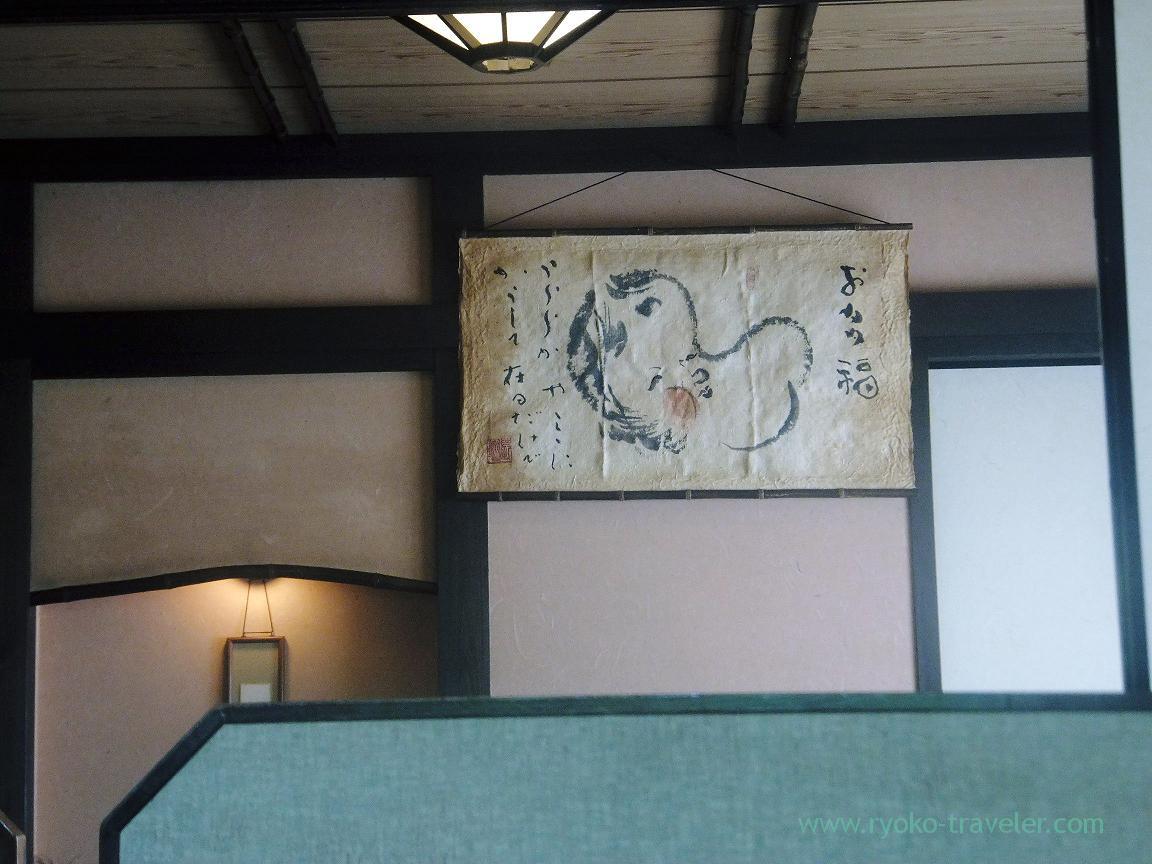 It is udon restaurant, but also sabazushi is popular.
Sabazushi (さばずし) 750 yen
Vinegared mackerel sushi
Tangle shavings on the sabazushi is not unusual. But it was good. I'll try it at home !
But those tangle shavings clung to my lip 😛
We waited our udon viewing seasonings on the table.
Every udon bowls are very inexpensive.
Most inexpensive udon in the menus is 300 yen. Even out of those, I ordered this.
Kakiage udon (かきあげうどん) 400 yen
Kakiage is deep-fried vegetable strips. The kakiage was light and crisp. The soup was lightly seasoned, but so tasty 🙂
But I thought I should have ordered cold udon because it was hot because the air-conditioner didn't work and I found the restaurant's cold udon was not too cold 😛 I think they don't turn on air-conditioner except mid-summer because the comfortable wind blow through the old Japanese house.
About Otafuku (お多福)
Address / 4-2-51 Kamagaya, Kamagaya-shi, Chiba
Station / Kamagaya Daibutsu station (Shin-Keisei Line)
Open / 11:00 – 14:30, 17:00 – 21:00
Closed /Mondays (If of national holidays, it is open and the next day is closed