Great castle built by Hideyoshi.
The thing I looked forward to the most at this trip was Osaka-jo castle !
After we got out of the kissaten in Nakatsu, we went to Osakajo castle by subway.
http://www.ryoko-traveler.com/coffee-kan-printemps1_takeuchiudonten1/
We passed through some gates and then headed to Osaka castle tower !
400 year have passed since Siege of Osaka castle summer campaign this year. So some events will be held 🙂
I couldn't see last year, but if they show projection mapping this year, too, I'll come again.
I went to there several years ago, but I had heavy suitcase and I gave up to enter the castle.
But this time I saw  well, and I found that they keep our baggages near the ticket office ! Oh my !
So I entered into the castle this time.
I bought ticket at ticket vending machine and went into the castle.
Artillery battery welcomed us…
Fine view of Osaka city.
Shadow of the castle
Golden dolphin !
Safety wire netting disturbed me … 😛
One of the event of 400 years anniversary was held.
Situation of summer campaign of siege of Osaka Castle.
Another golden dolphin was exhibited 🙂
Gorgeous !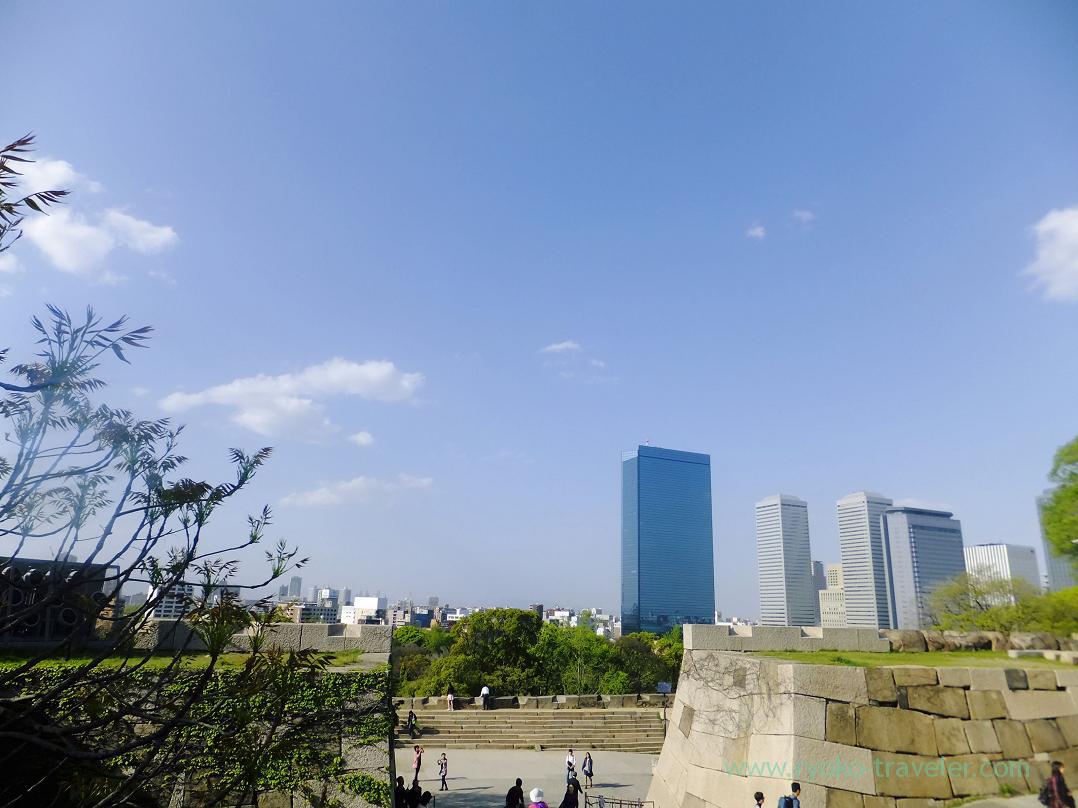 About Osaka-jo castle (大阪城)
Address / 1-1 Osaka-jo, chuo-ku, Osaka-shi, Osaka
Station / Tanimachi 4-chome station (Osaka subway), Osaka-jo Koen station (JR) etc…6 stations
Open / from 9:00 to 17:00
Closed / New Year holidays
Website / http://www.osakacastle.net/english/
HP(400 year anniversary) / http://www.osakacastle.net/osakanojin
[amazonjs asin="1466419970″ locale="US" title="Osaka Insider: A Travel Guide for Osaka Prefecture"]