I visited Osaka and Kyoto at the beginning of April for viewing cherry blossoms.
Speaking of the beginning of April, I'm so busy working. I can't get extra day off except Saturdays and Sundays every time.
So, I had one-night trip from March 31 to April 1.
As soon as I was back from trip, heavy work waited for me X(
But it was worth visiting before heavy work.
Osaka-jo Castle park (大阪城公園)
I got to Shin-Osaka station by shinkansen.
My first target was Osaka-jo.
Osaka-jo castle is so large park having castle, shrine and commercial complex.
So, there were so many people enjoying cherry blossoms.
The moat was so beautiful beyond words.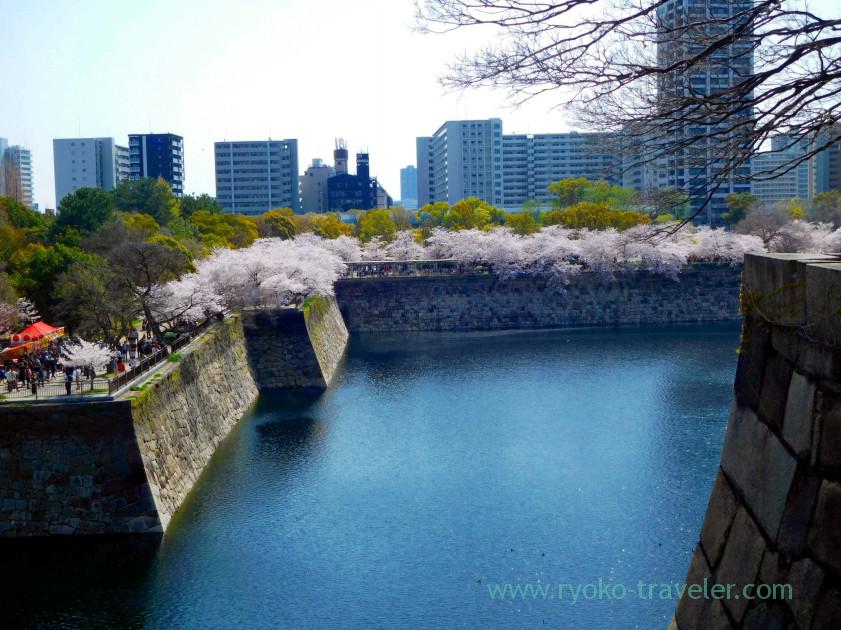 Especially, I was impressed by the castle dressed with pink flowers.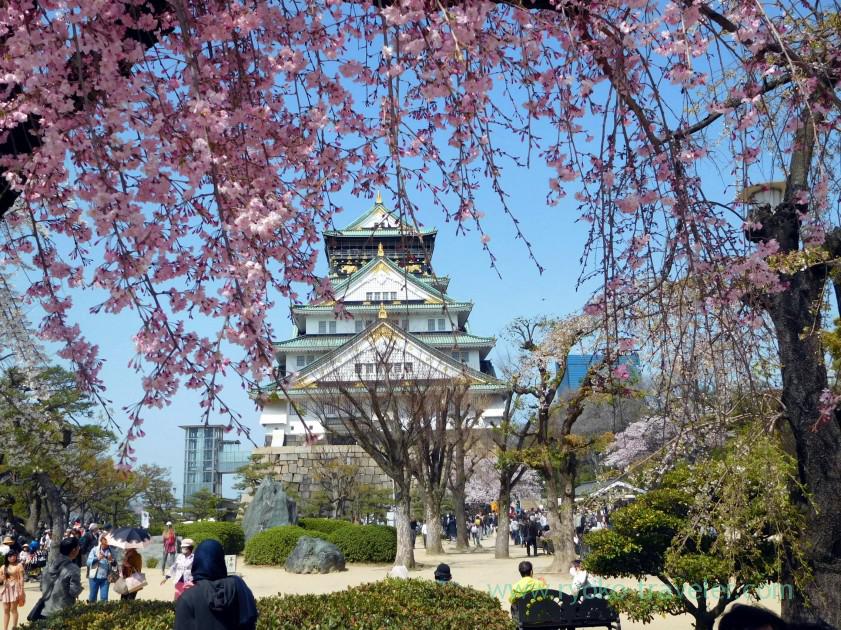 There's a shrine in the castle.
It was built by Hideyoshi Toyotomi. Hokoku Jinja Shrine.
The statue of Hideyoshi is in front of the gate.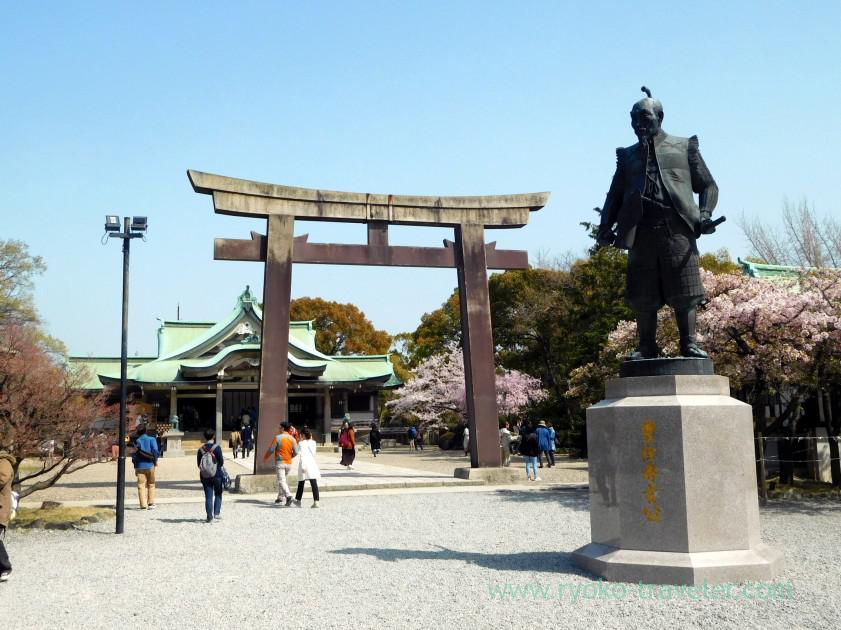 Wedding ceremony was held when I visited there.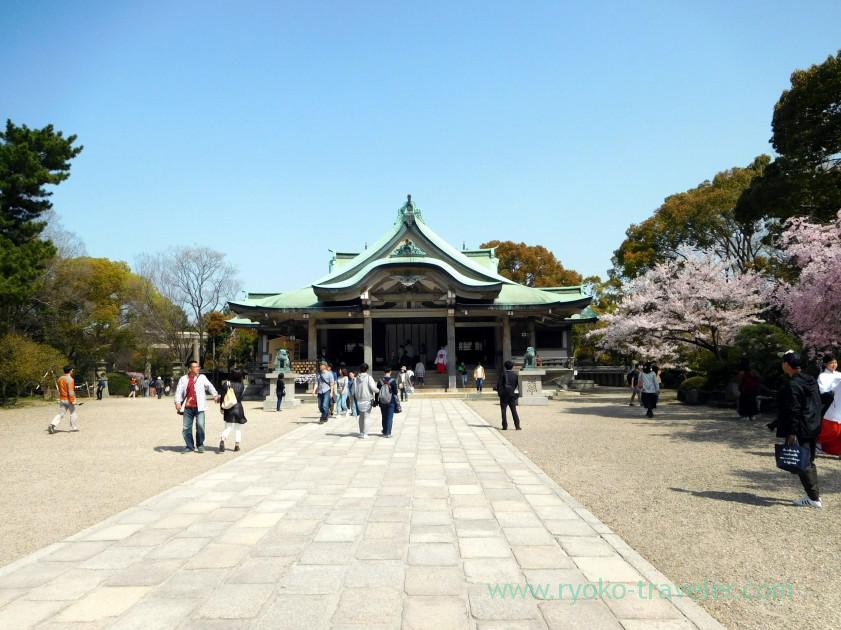 After I visited Osaka-jo castle, I went to Kyoto by train. My acommodation was in Kyoto. I had reservation for dinner in Gion. So, I went to Gion 30 minutes before the scheduled time for viewing cherry blossoms of Gion.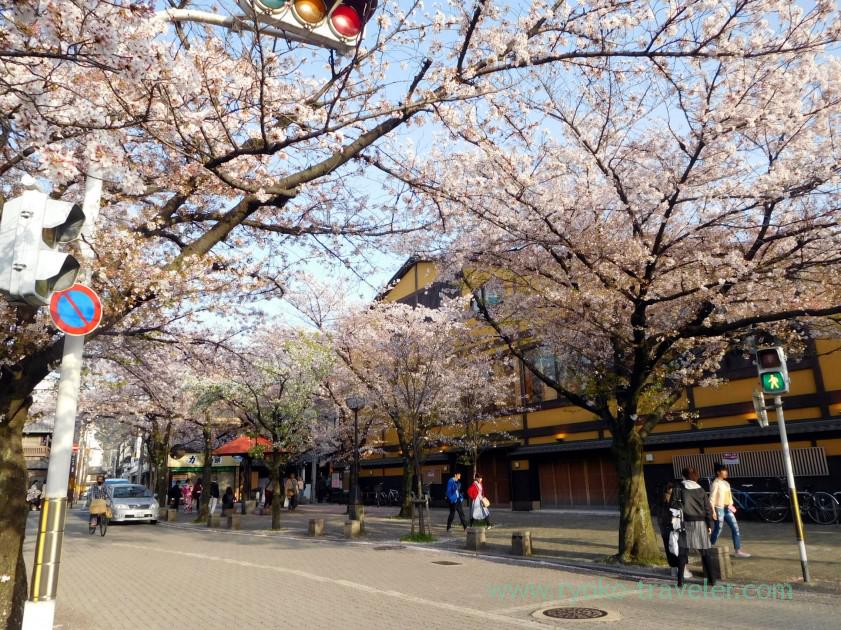 Of course, I enjoyed cherry blossoms after dinner.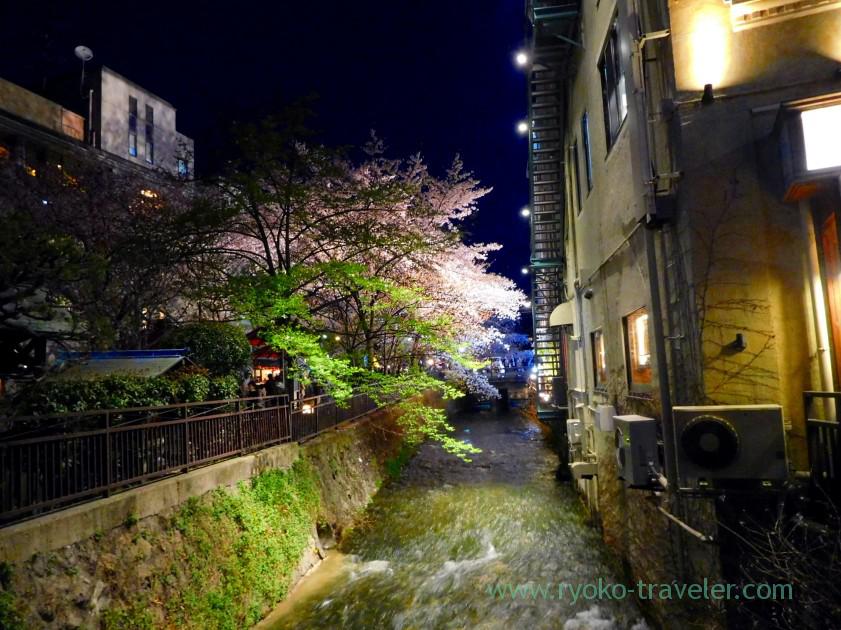 Nijo castle (二条城)
Nijo castle had Cherry blossoms festival.
They were open at night in special from March 23 to April 15 .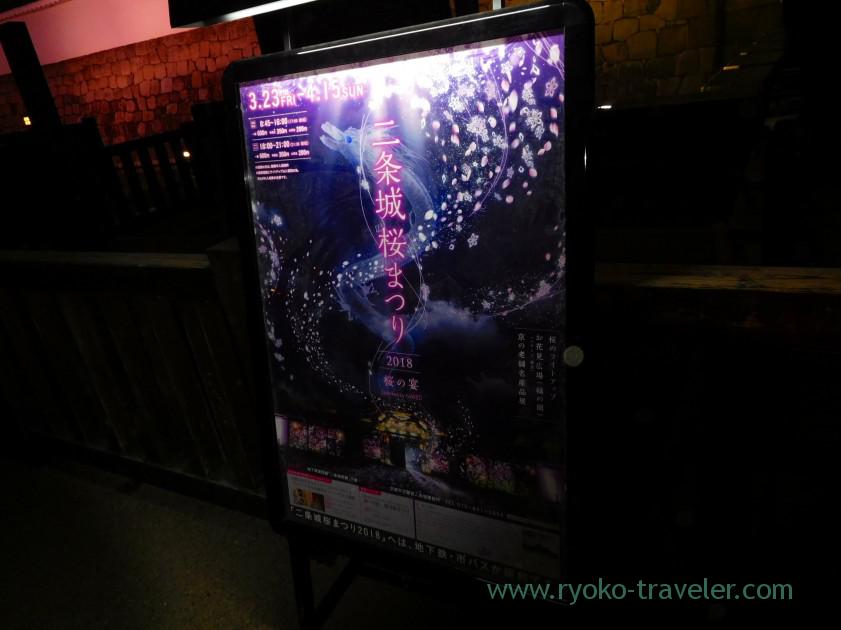 Cherry blossoms in the dark was, needless to say, beautiful. Though blossoms were far from in full bloom. Still, beautiful.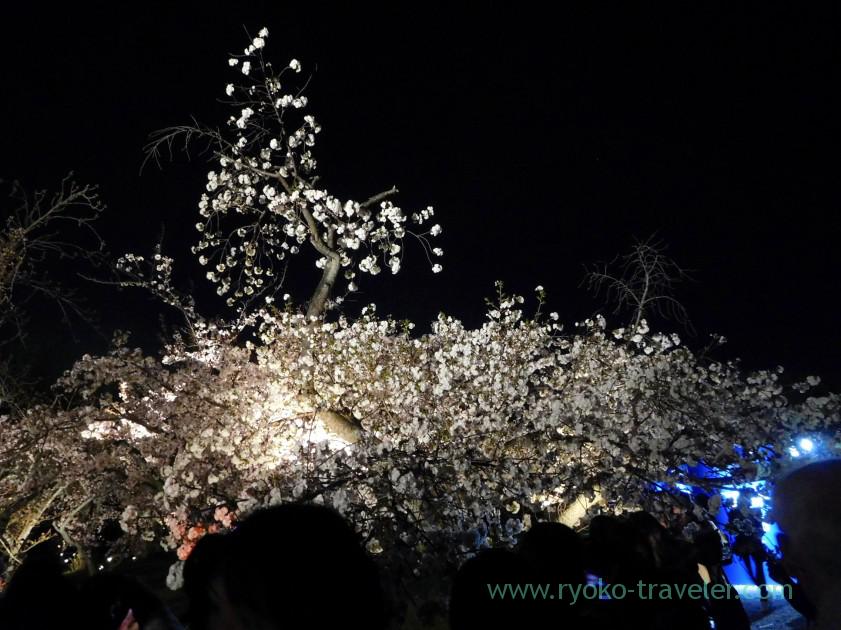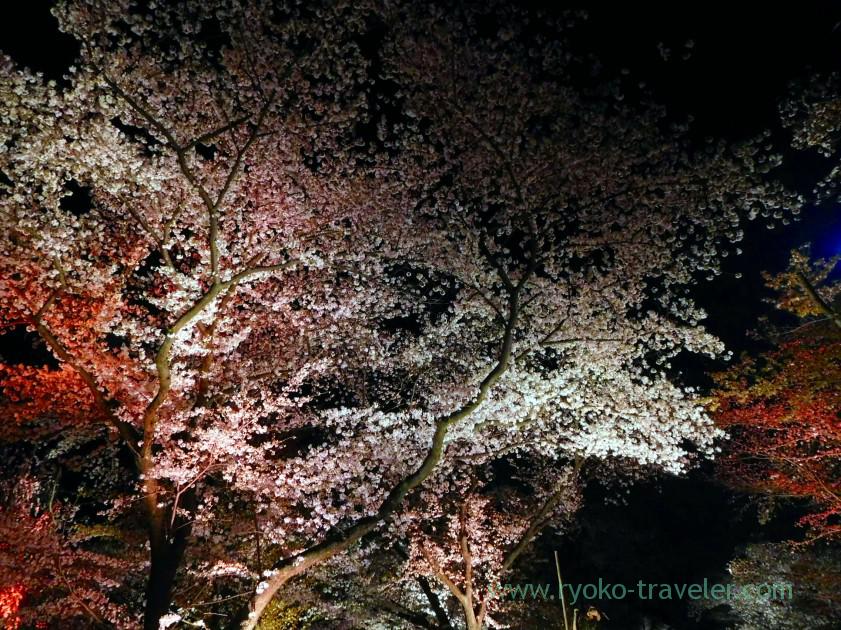 Sanju-Sangendo (三十三間堂)
The second day(last day of my short trip). I had no idea where to go after check-out my acommodation.But any way , I started to walk toward Kiyomizudera temple.
But I found Sanju-Sangendo on my way to Kiyomizudera.
I was interested in this temple and I had't been there yet.
So, I decided to visit this temple. Because it was early in the morning, there wasn't too many people yet.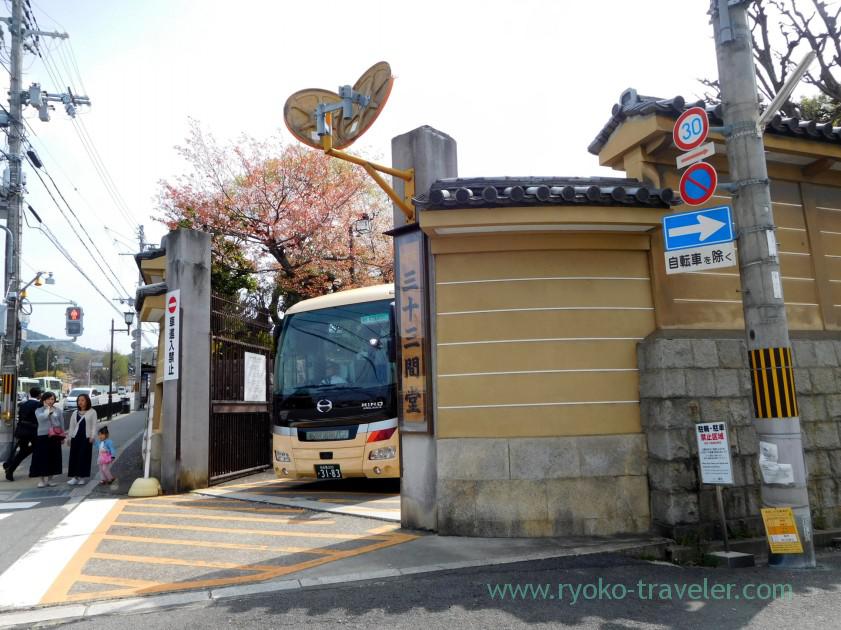 I enjoyed inside the temple having 1001 buddha statues. (Taking photos is forbidden)
And then the garden, too. There aren't many cherry trees.But so beautiful garden attracted me.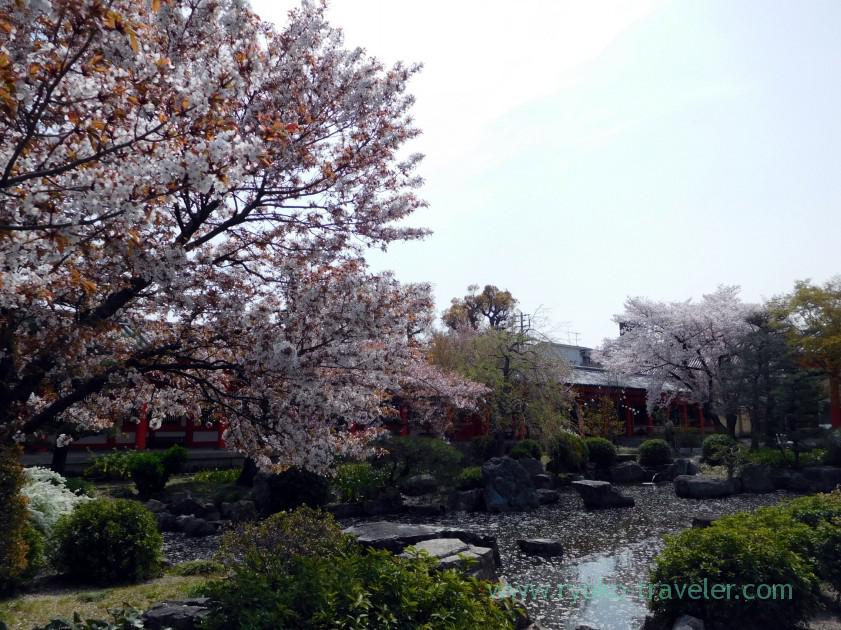 Sanju-Sangendo isn't popular cherry blossoms spot, but it's worth visiting there in Spring.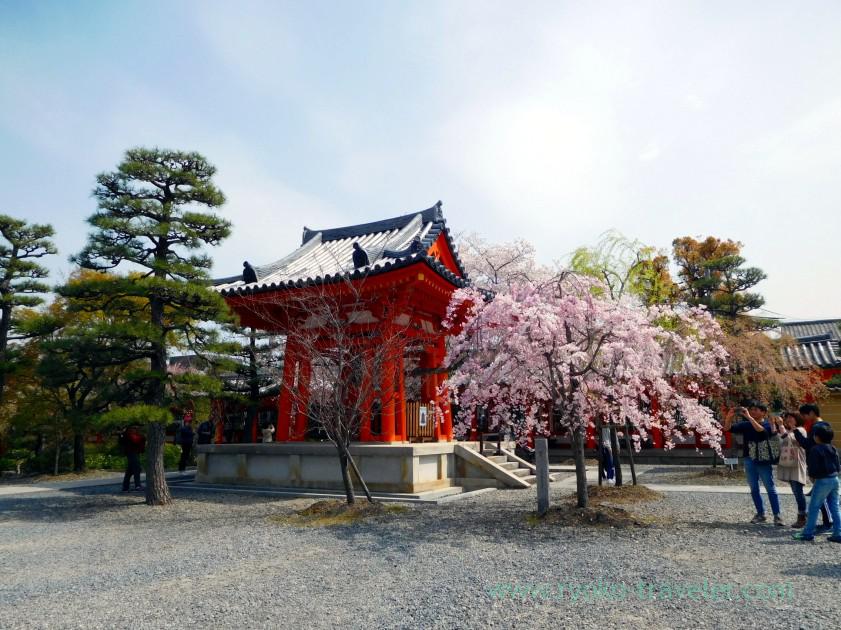 HoKongo-in temple (法金剛院)
This trip's best purpose was this HoKongo-in temple. This temple is located within only 5 minutes walk from JR Hanazono station. It's a small temple.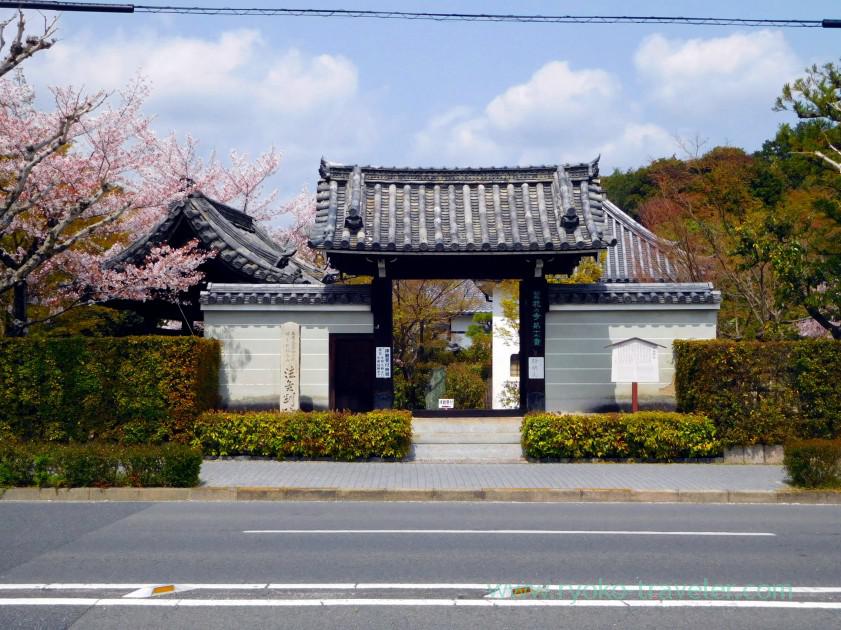 I think many visitors from abroad don't know about this temple.
This temple is built in 1130 (Heian Era) by TAIKEN-MONIN (Empress of Emperor TOBA).
Garden is so beautiful.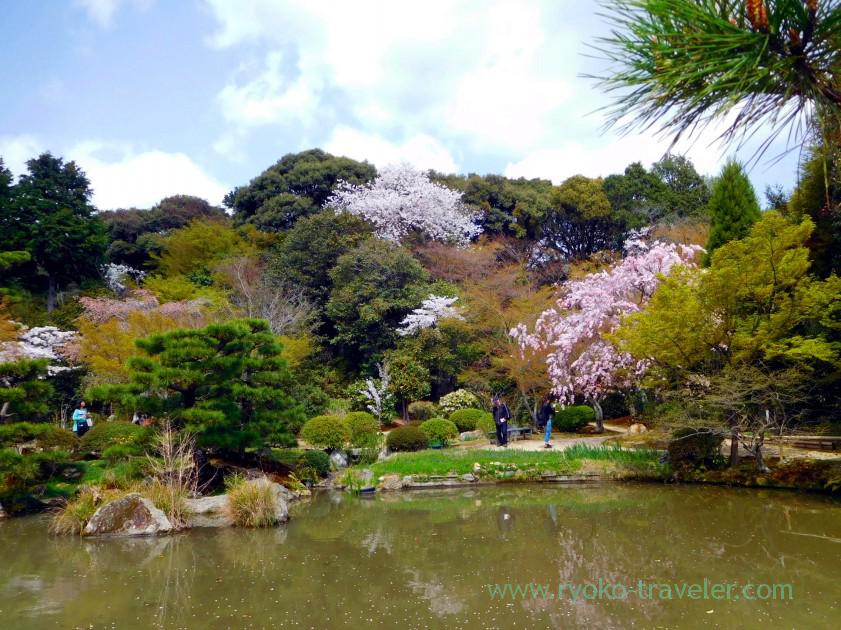 Two weeping cherry blossoms are so popular and it is called "TAIKEN-MONIN zakura".
Those cherry blossoms and the garden was awesome as expected. I like this temple.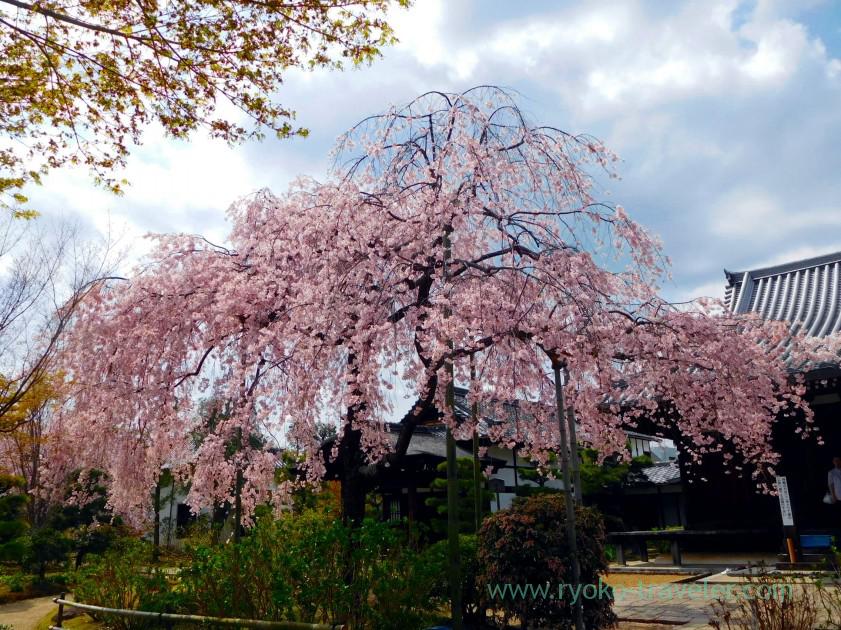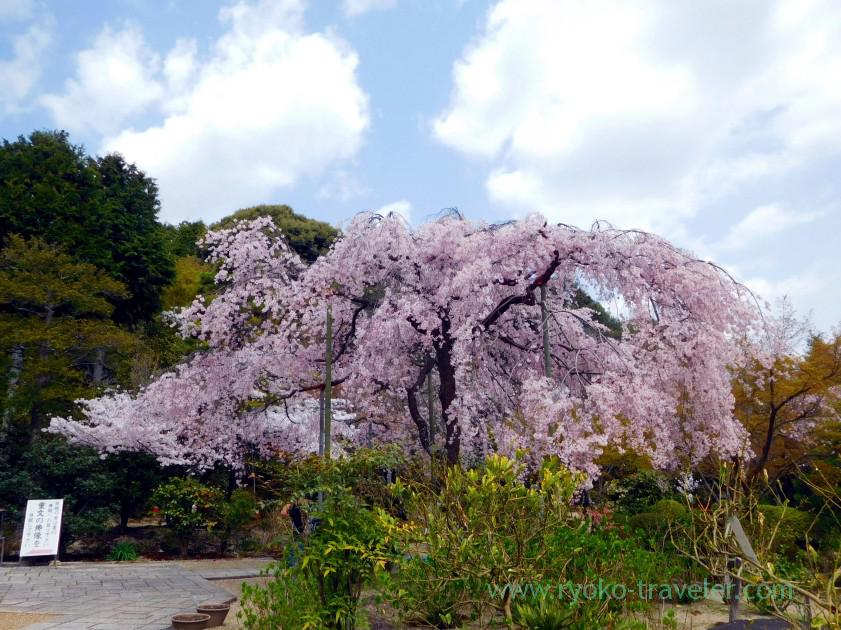 Open / 9 a.m. – 4 p.m.
Closed / New year holidays
Fee / 500 yen for adult, 300 yen until 18 years old
Yasaka Jinja shrine (八坂神社)
Because I had time until my shinkansen to Tokyo, I was dropped in at Yasaka Jinja shrine.
But I think it wasn't good decision. Because there were too many people !
Shijo street on my way to the shrine was completely packed. I walked on curb side 🙁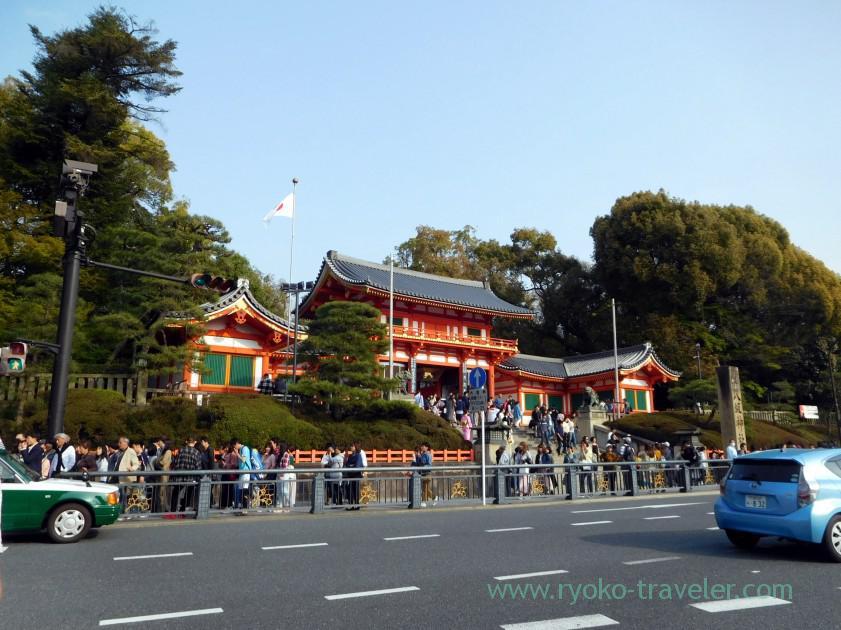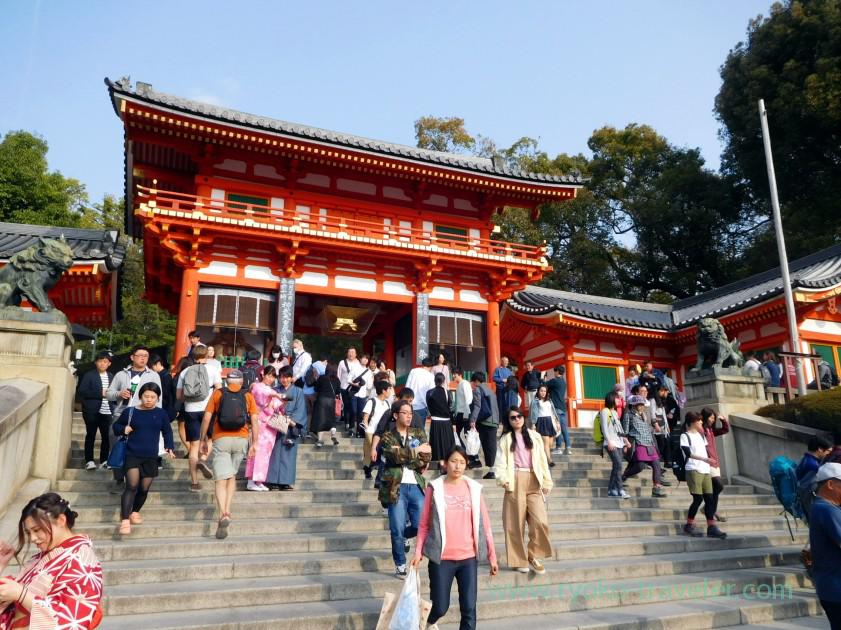 There were many yummy stalls along the promenade in the shrine and such a party space was prepared.
But I hadn't such a time. I should have keep more time. I saw the view during short time and then I hurried to Kyoto station.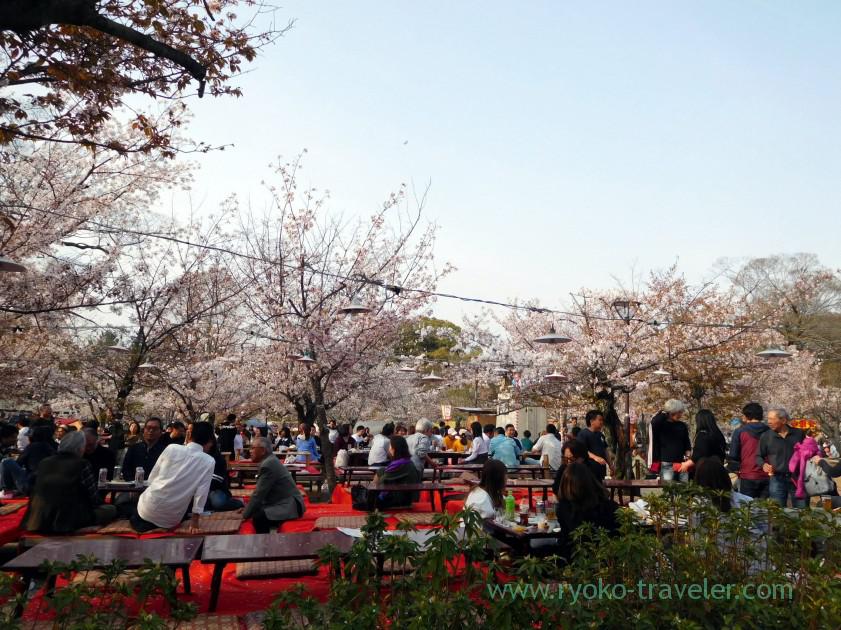 This was the first time to visit Kyoto in cherry blossoms season. Though I heard everywhere is packed with people. But it wasn't. Certainly there were so many people :p
But I think you shouldn't use bus in cherry blossoms season because buses come far from their schedule. If you can go there by train or walk, you'd better to do so.