One of the biggest onsen town in Kyusyu !
I got on the train at Hita station and my target was Beppu ! Last onsen on the list of Bungo three major onsen !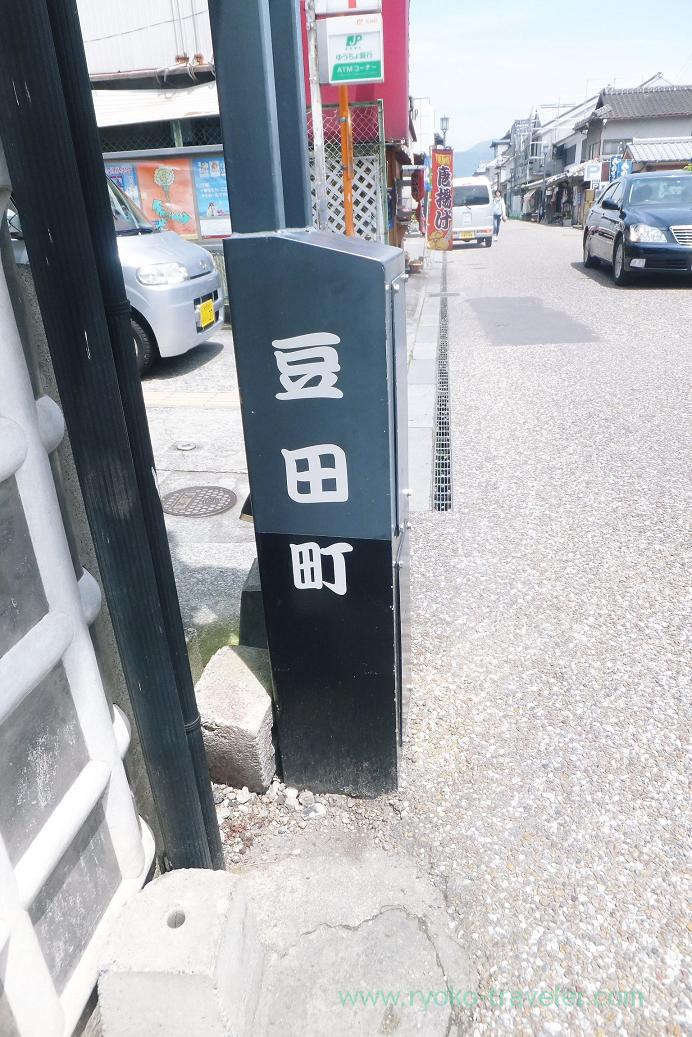 Oita 2015 (3/6) : Mamedamachi of Hita (日田豆田町)

Amagase onsen - Hidden onsen paradise ! It took about one hour from Amagase to Hita station by express. I had wanted...


By the way, the way to go Beppu from Hita is once you have to go Yufuin station and then change train to Oita station.
And then you finally can meet the train "to Beppu".
Oh my ! So inconvenient ! I left Hita around 3 p.m. ! Already 2 hours passed !
Kyusyu's railway system is generally inconvenient compared with Tokyo and Osaka. If you go there and use train or bus, you should examine well in advance.
I examined in advance well, still I was astonished.
When I got to my accommodation named "Beppu Guest House", it was already 6 p.m.
Anyway, I didn't want to walk around Beppu town with my baggage, I went straight to my accommodation and checked in.
It is large accommodation and had dormitories. It cost me only 1500 yen.
After I left my baggage in my room, I went out for seeking the bus stop (Beppu Kitahama Bus Center) that I used the next day and my dinner.
I could find the bus stop easily, but I couldn't find my dinner.
Because,,, I didn't feel like eating anything. My stomach wasn't empty.
So, I went to the supermarket near the station and bought instant ramen 😛
Beppu tower in front of the bus stop. You can enjoy karaoke here 😉
Then I went back to my accommodation and ate the noodle.
After that I got out of the house again and went to the onsen facility.
Of course ! I took Beppu onsen bath ! This onsen facility cost us only 100 yen !
But there is no washing space.
Though there is sand bath (extra charge is required)
I didn't take the sand bath because it takes much time (About one hour or so). I wanted to go to bar after that 😛
It was built in 1879 and then rebuilt in 1938. We can enjoy Beppu onsen in such a historical architecture.
Takekawara Onsen
Well, I went to bar after that. Here. Bar Inoue.
I heard it is the most popular bar in Beppu area.
Strawberry smoothie cocktail (いちごのスムージーカクテル)
It was like kakigori. Very cold and tasty ! I felt hot because I took hot bath. So, this cold dessert was really comfortable.
Though I didn't take the photo, I had China Blue (チャイナブルー), too.
Alexander (アレキサンダー)
I forgot these exact price, but it cost me 3000 yen sharp in all.
When we went back to my accommodation, many people was gathering in the chatting room. I joined them and drunk Japanese sake there 😛
There were many people from abroad like France, Taiwan, China…. that was great time 🙂
Beppu have many inexpensive dormitories and onsen facilities. So Beppu is good for money-saving travel.
Beppu Guest House (別府ゲストハウス)
Address / 1-12 Ekimaecho, Beppu-shi, Oita
Station / Beppu station (JR)
Dormitory / 1575 yen (tax included)
Reservations / Booking.com,
agoda.com
Website / http://beppu.cloud-line.com/(in Japanese only)
Bar Inoue (Bar 井ノ上)
Address / 4-13, Motomachi, Beppu-shi, Oita
Bus stop / Beppu station (JR)
Open / 19:00 – 27:00
Sundays / 19:00 – 24:00
Close / No scheduled