Amagase onsen – Hidden onsen paradise !
It took about one hour from Amagase to Hita station by express.

Oita 2015 (2/6) : Amagase Onsen (天ケ瀬温泉)

One of "Three major onsen in Bungo" It took about one hour from Yufuin Onsen. Finally, I got to Amagase station. ...


I had wanted to visit this old town named Mameda-machi.

"Hita" is popular city as "Hita Tenryo water"
[amazonjs asin="B000I0WURI" locale="US" title="Hita Tenryo water 2L ~ 10 this"]
[amazonjs asin="B00194SGAC" locale="US" title="Hita Tenryo water 12L"]
I used to drink it until a few years ago. But recently it isn't in supermarkets…
Mameda-machi still have many old houses that was built in Edo period and those were designated as national important preservation district of historic buildings.
I visited Yufuin, Amagase, Hita and Beppu that time during only three days, so I didn't have much time to spend in this town. But just seeing this town was enjoyable.
Mameda-machi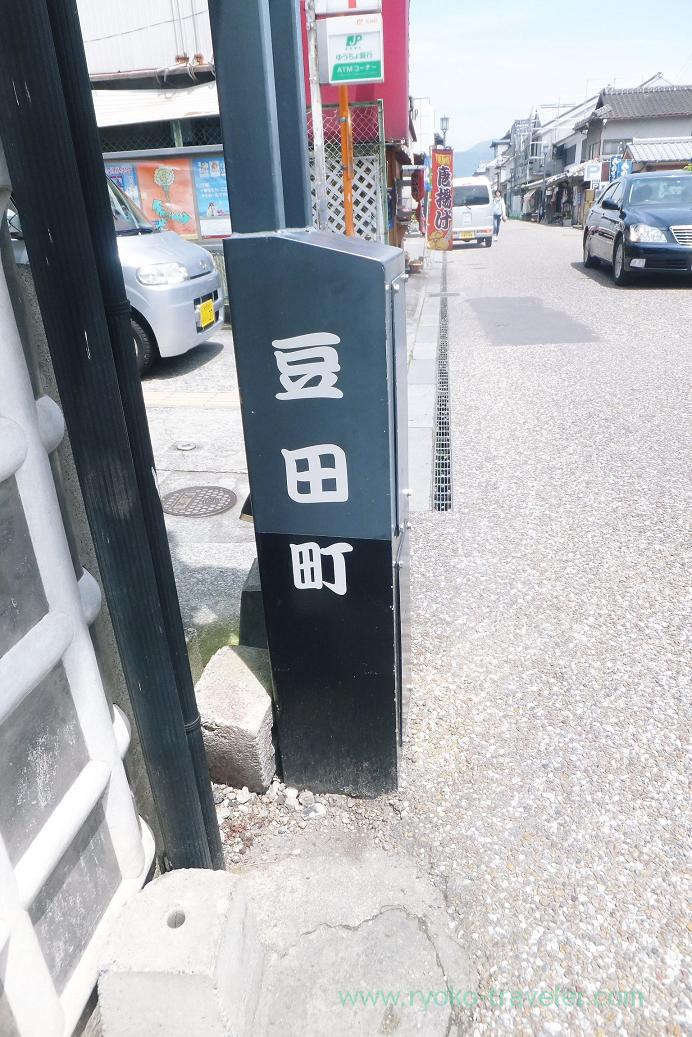 Hita Gion Yamaboko (日田祇園山鉾)
This house store "yamaboko". Yamaboko is festival float mounted with a decorative halberd for Hita Gion Festival.
Hita Gion Festival is designated  as national important intangible cultural properties.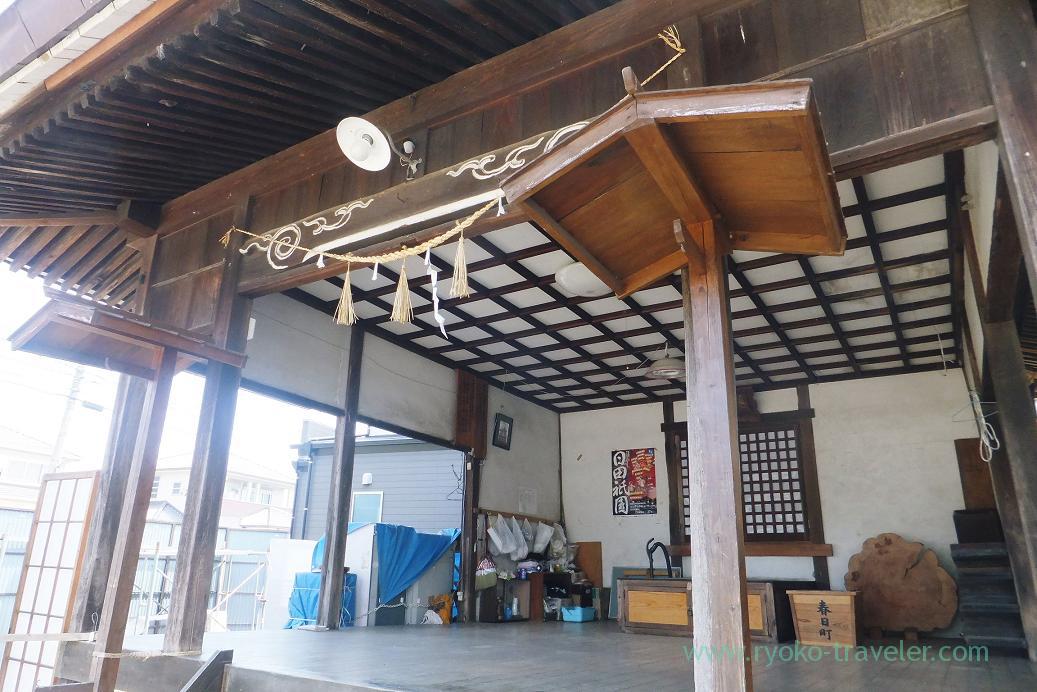 Many of those historic architectures are now souvenir shops and museums.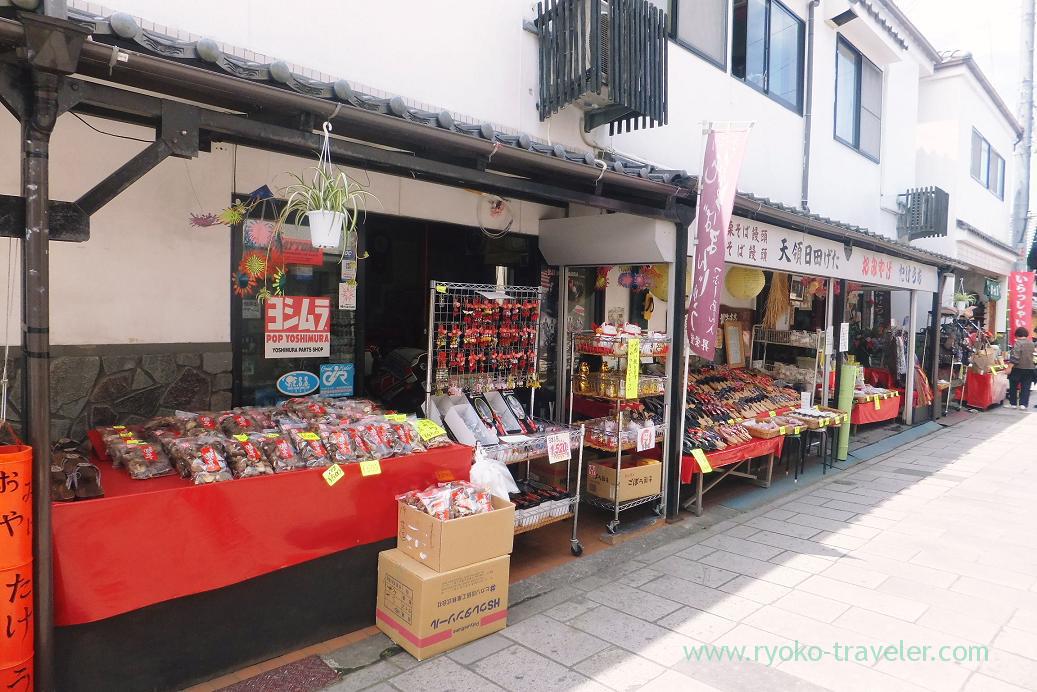 Hina Goten (雛御殿)
Tenryo Hita History Museum (天領日田資料館)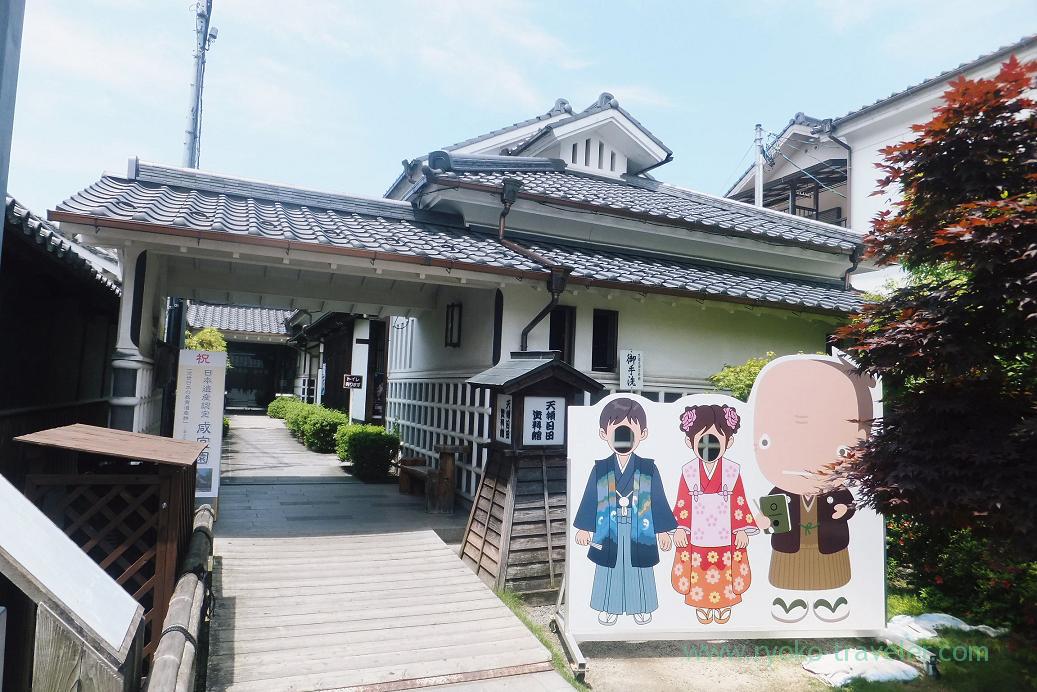 Hita History center (日田交流館)
Kusano Honke (草野本家)
The house of the oldest merchant in Hita area.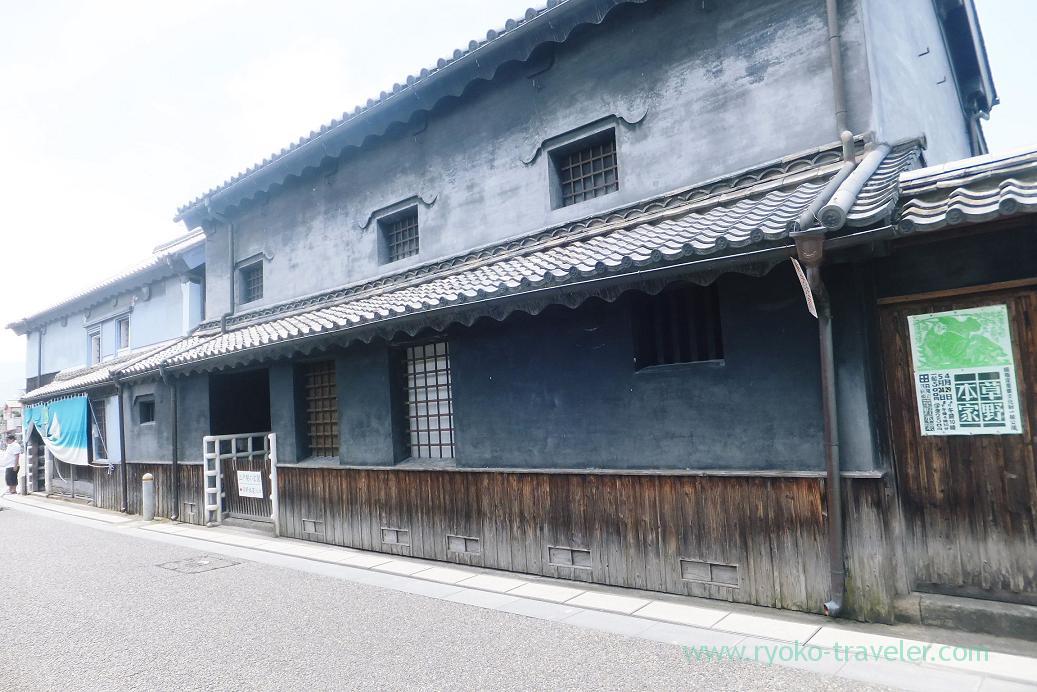 Shizantei Kaikokan (市山亭懐古館)
It was first-class Japanese restaurant in Edo period.
Akashi Hita Yokan Honpo (赤司日田羊羹本舗)
I bought yokan at there 🙂 It was tasty.
Before going back to the station, I had lunch at this shop.
Tenryu
Hita-style Yakisoba is well-known as Hita's specialty.
Especially, this shop is proud of this Shiitake Yakisoba (椎茸焼きそば, 850 yen).
They serve ramen, too. But every guests ordered yakisoba 😛
Hita-style yakisoba – At first, it is baked on the plate like pancake and it makes noodles crisp.
After that they add water (or soup ?) and break it up.
So, the noodles become short like this. Part of it was crisp, but another part was soft. It was fun !
Those shiitake mushrooms were seasoned with soy sauce and it was sweet. The cook said that it'd be better to eat noodles, vegetables, shiitake mushroom and yolk altogether. Certainly it was good. But eating them separately was tasty, too 🙂
Yakisoba have soup, too.
And then I went back to the station and got on the express to Oita station.
I think I should prepare more time when I'll visit there again. There are many museums and shops, so it takes much time to enjoy them. Also there are alcoholic drinks museum and I want to visit there, too 😉
About Tenryu (天龍)
Address / 2-7-6, Tajima, Hita-shi, Oita
Bus stop / Hita station (JR)
Open / 11:00 – 20:00
Close / No scheduled