Almost all people remember "Tsukiji Market" at first. Of course, me too.
But the prefecture I live in have a market, too. It is a very small market.
The name is "Funabashi Central Market".
The market is not effervescent like Tsukiji Market.
Tsukiji market is also a sight-seeing area.
But this market is none other than market. There are no signs for outsiders.
So, at first, it took time to find the entrance of the market.
And I came in the entrance of the market with difficulty, but I didn't know where eating house is.
Similar buildings are on the ground 🙁
So, I asked a guard, "Where is eating house?"
The guard told me the way to the eating house.
This is the eating house. There are some eateries.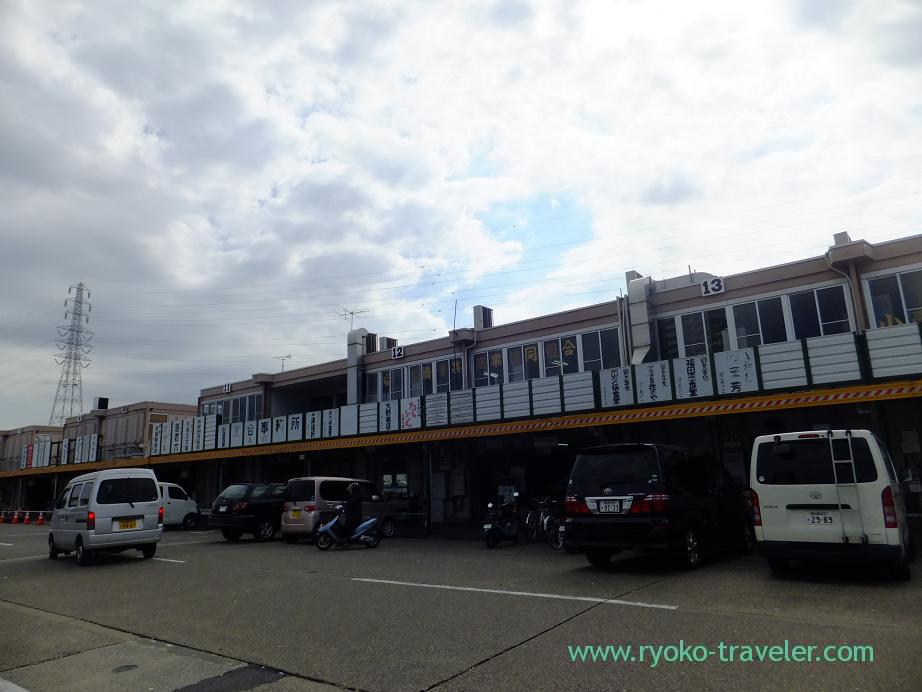 What eatery for workers in the market !
Ohnoya shokudou (大乃家食堂)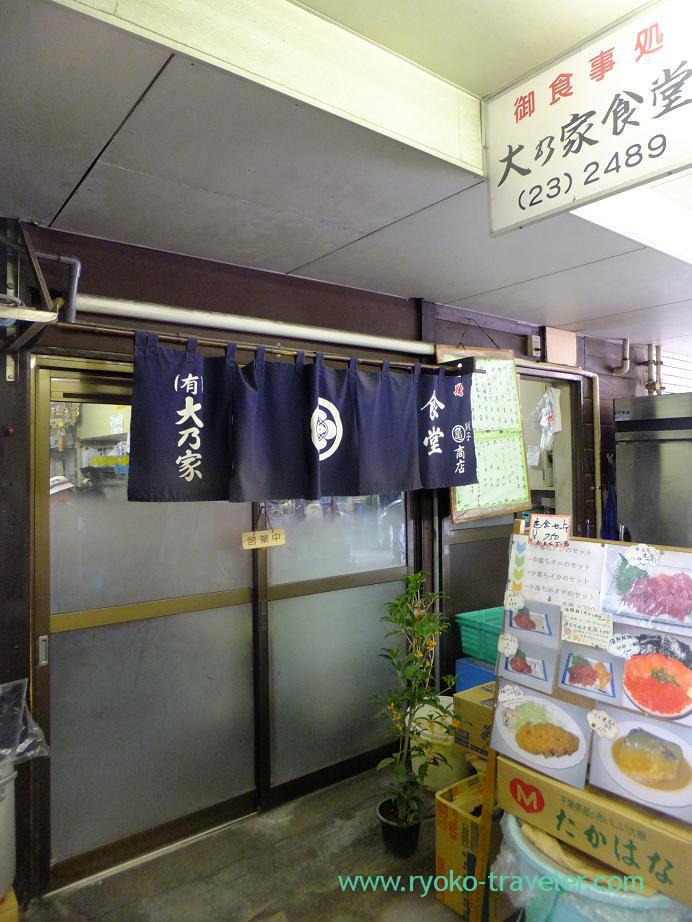 Prices of almost all set meals are 800 yen or less. Inexpensive.
Sashimi, boiled fishes, grilled fishes, fries … there is an abundant food menu:D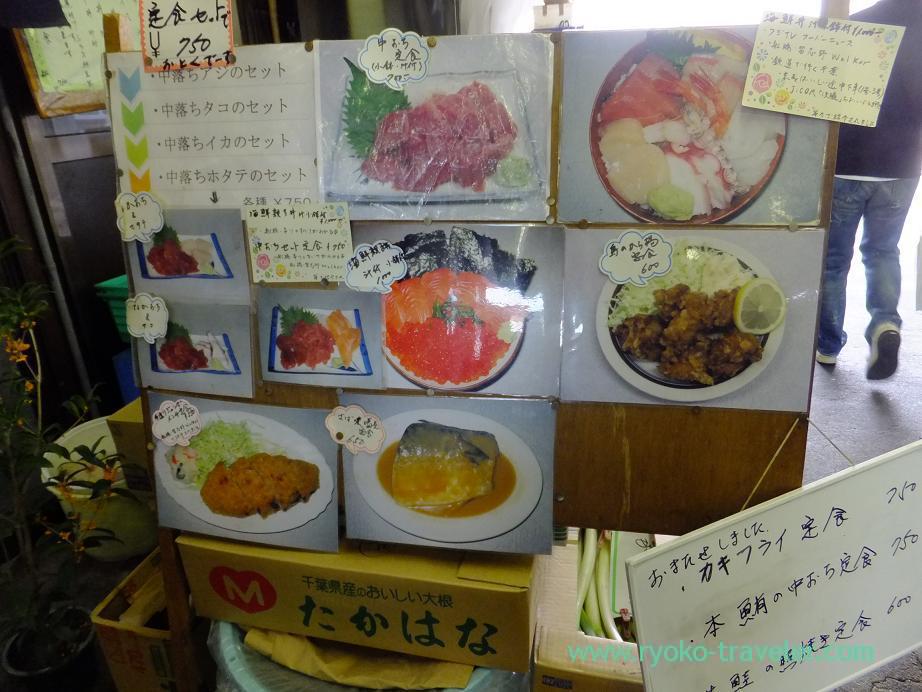 I ordered a sashimi bowl set. (1000 yen)
I saw about this sashimi bowl on local TV.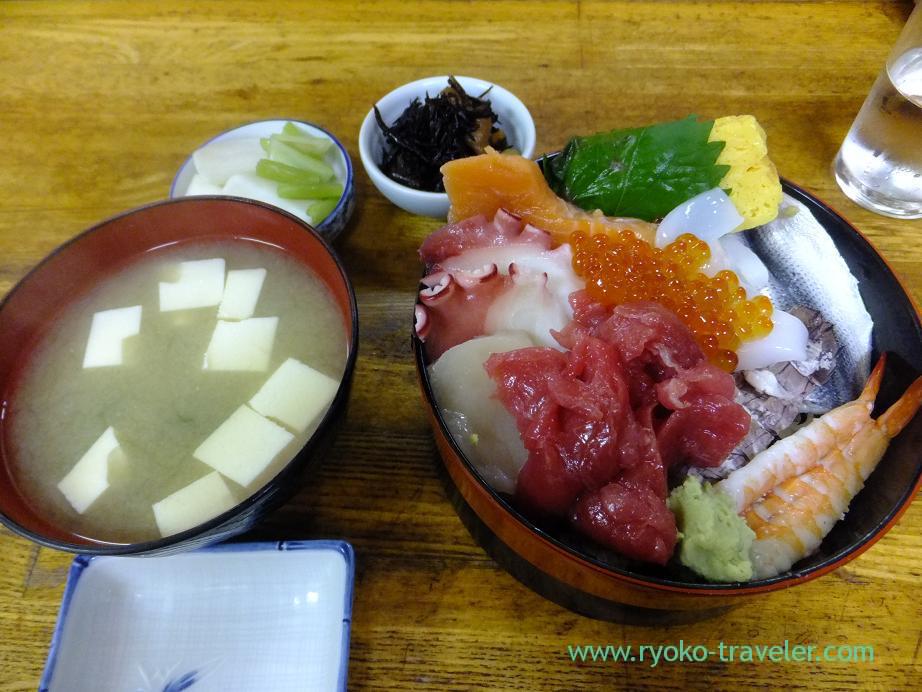 Pickled vegetable and boiled hijiki were good.
These were ordinary home-made dishes 🙂
From the taste of  this boiled hijiki, this eatery's boiled fish must be good 🙂
And sashimi bowl – the ingredients were salmon, octopus, scallop, lean meat of tuna, squid, ikura, medium‐sized gizzard shad, boiled shrimp, mantis shrimp and tamagoyaki(Japanese omlette)
Of course, it was good, but it is no match for Tsukiji in freshness of fishes.
Market workers after working came in the eatery one after another. They drunk beer and spoke to shopworkers with merrily 🙂