I intended to make lunch whatever I have in the house.
But I found it. This abundant vegetables of bibimbap was 398 yen :D.
So, I decided to eat it at lunch.
I went to AEON to study at food court in this forenoon. (I wanted to eat ice cream at thirty-one :P)
And then, at lunch time, there became full, so I went home with it.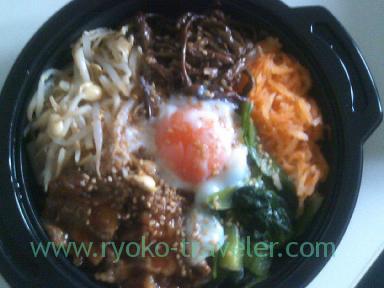 And, I'm going to go to library.
I can't study at home.
At last, examination comes next day.