Mostly I visit Ningxia night market at least one time during my trip in Taipei. I rarely eat rice at there, but I felt like eating Taiwanese chicken rice this time. So, I was seated at 方家雞肉飯. They are so popular stall as chicken rice.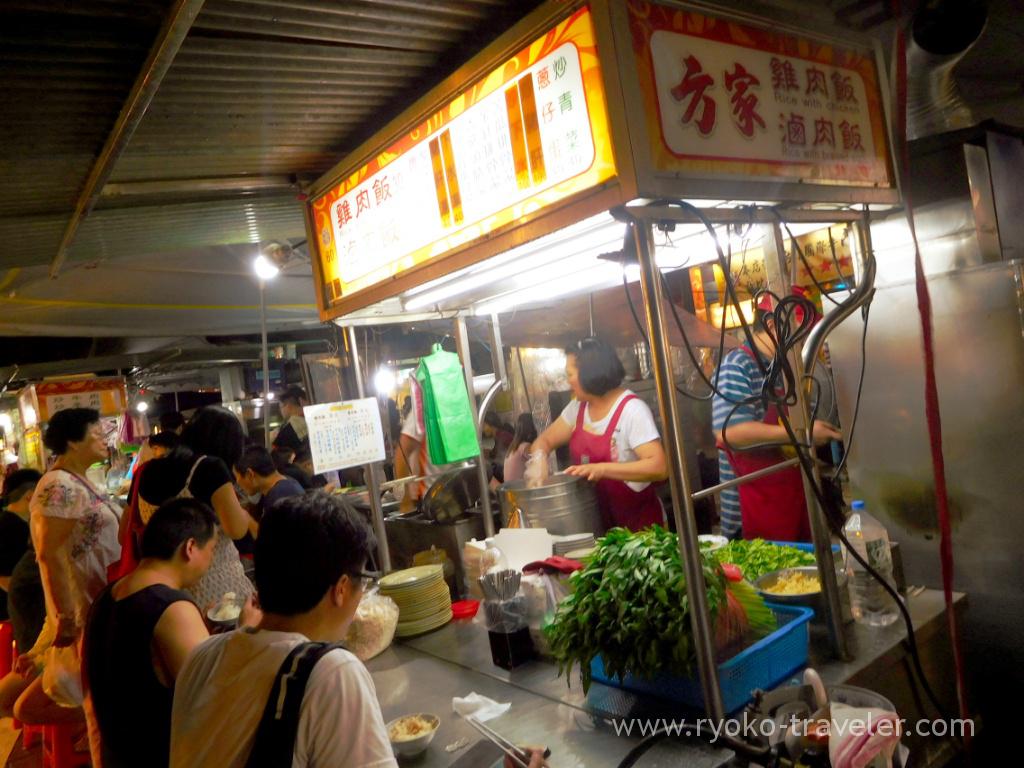 They don't speak both English and Japanese. But they are so popular among foreing tourists. So, they take order with easily. If you want to buy to go, you order at the stall and if you want to eat at there, you go close to tables and say "for here". They take you to vacant seats.
You need to pay after all foods are served. Most of shops in Ningxia night market accept EasyCard. They just dish up cooked foods, so basically foods are served soon. I ordered those three dishes bymyself. I'm full. It's just for one people.
Menu is above the stall and on each tables. So, we can point out easily. Because they are stall, they don't have much foods.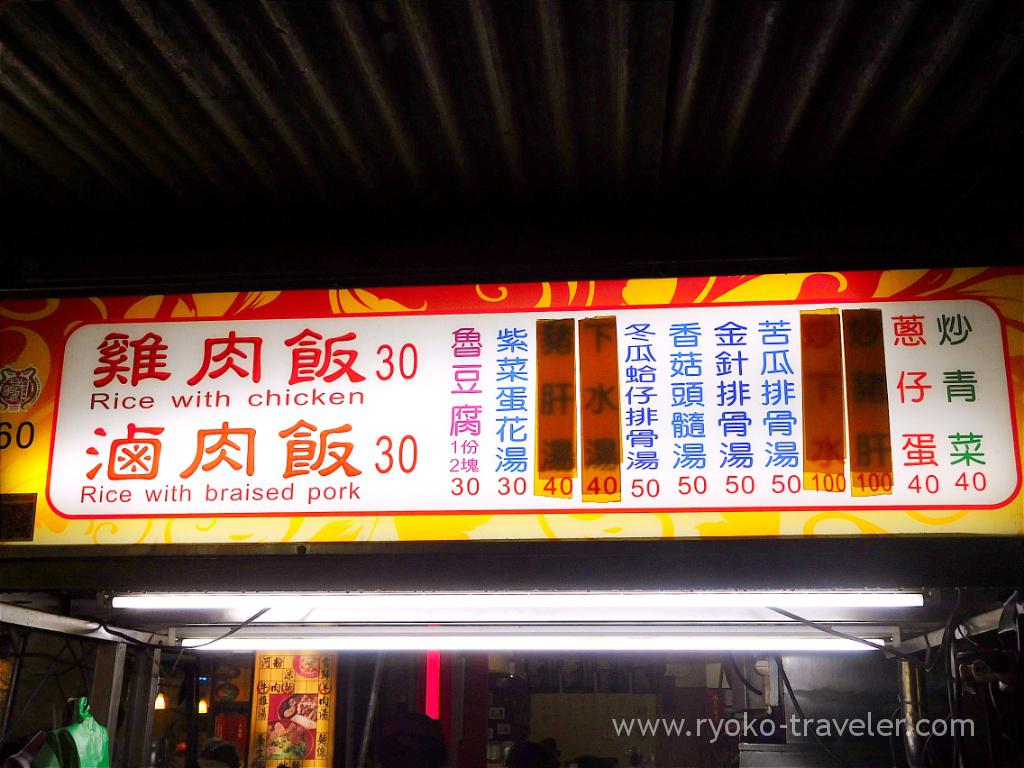 They have two types of rice. Chicken rice (雞肉飯) and braised pork rice (滷肉飯). Both is popular. But especially, chicken rice have high reputation. They don't have alcoholic drinks. Having your own foods and drinks are prohibited.
This is Taiwanese chicken rice. It have much sliced steamed chicken on the rice. The rice bowl is not large. It's as same as the size that I use at home. Those chicken was soft and wet. It was seasoned with soy sauce based sauce. It don't have any Taiwanese seasoning, so it's acceptable tastes.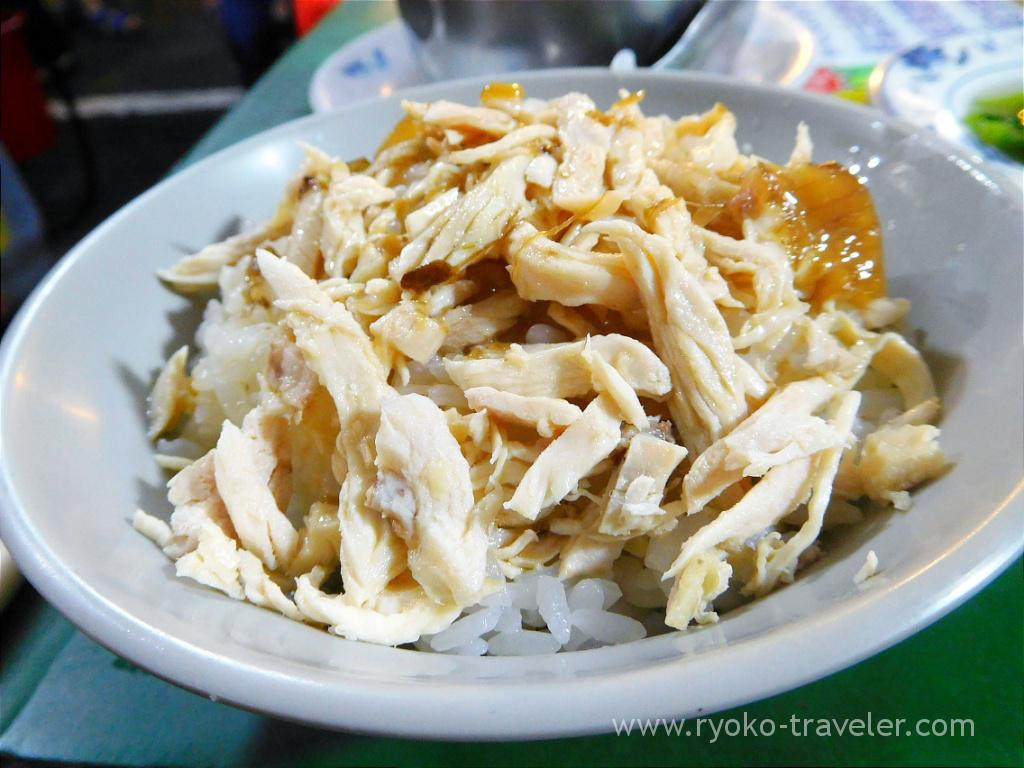 Though the cup is small, it have much Hemerocallis fulva and pork with bones. Heromerocallis fulva soup. Those meat was rather dry, but it had much meat. More ingredients than soup. The soup was seasoned very lightly.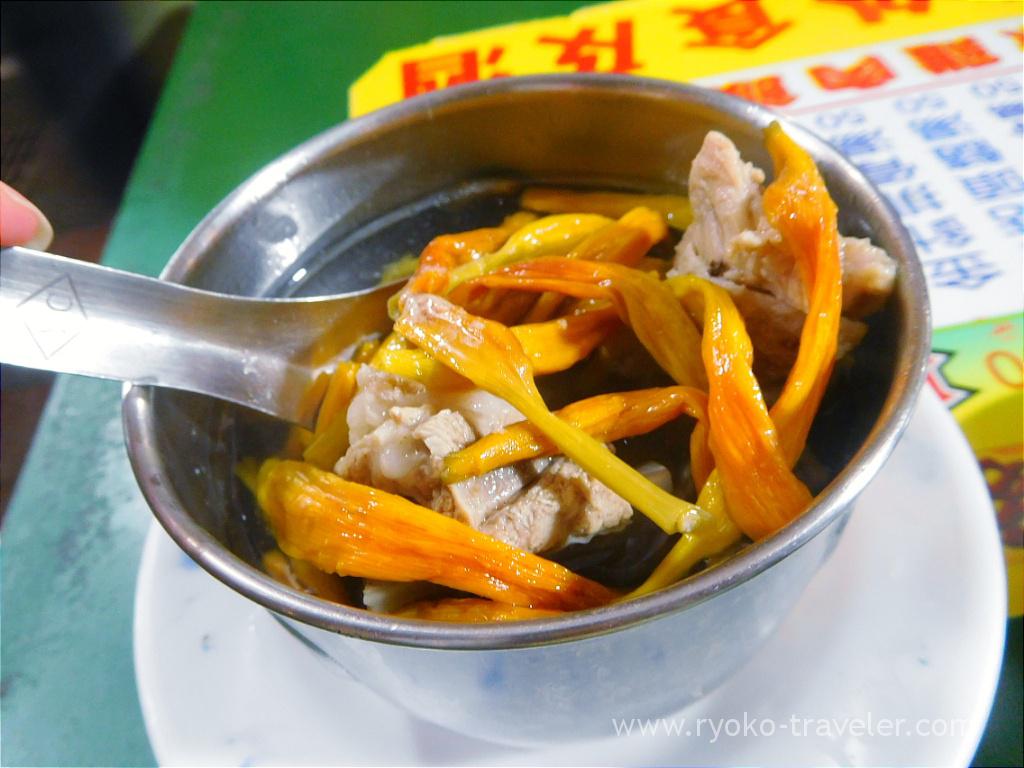 This is Fried green vegetables. Seasonal green vegetables are used. Water spinach that time. It was seasoned with much garlic. And water spinach was crisp. Delicious. It was larger than expected. So, I recommend you share it with someone.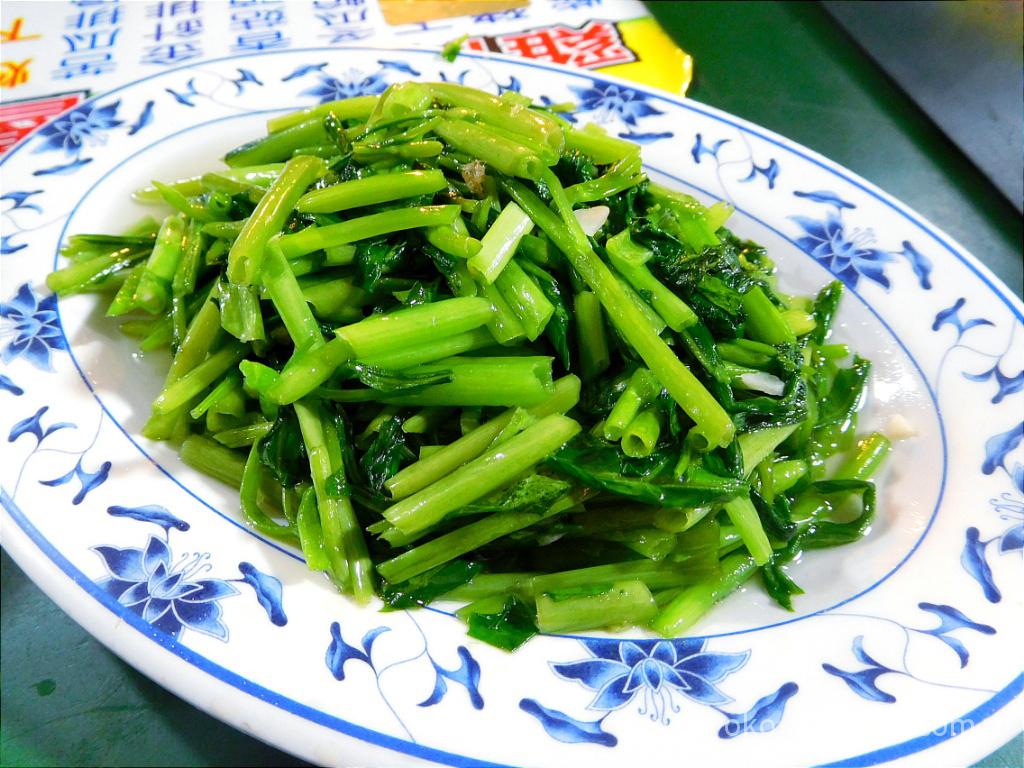 About

Name 方家雞肉飯
Open Dinner
Reservation Unavailable
Credit card Unavailable

Google Map