Notice : Kan is already quit their business.
(January 11st, 2018)
---
Beefmeat having top quality.
A friend of mine said to me that there's a good yakiniku restaurant in Kameido area.
The restaurant name is Nikudokoro Kan
I wanted to try this restaurant and he took us to there.
The restaurant buy cows wholly and cut for themselves. And they serve almost all parts of cows to guests. So, they can serve good meats at inexpensive price.
Actually, I thought everything is inexpensive.
Map of cow. Cute. But for eating … 🙁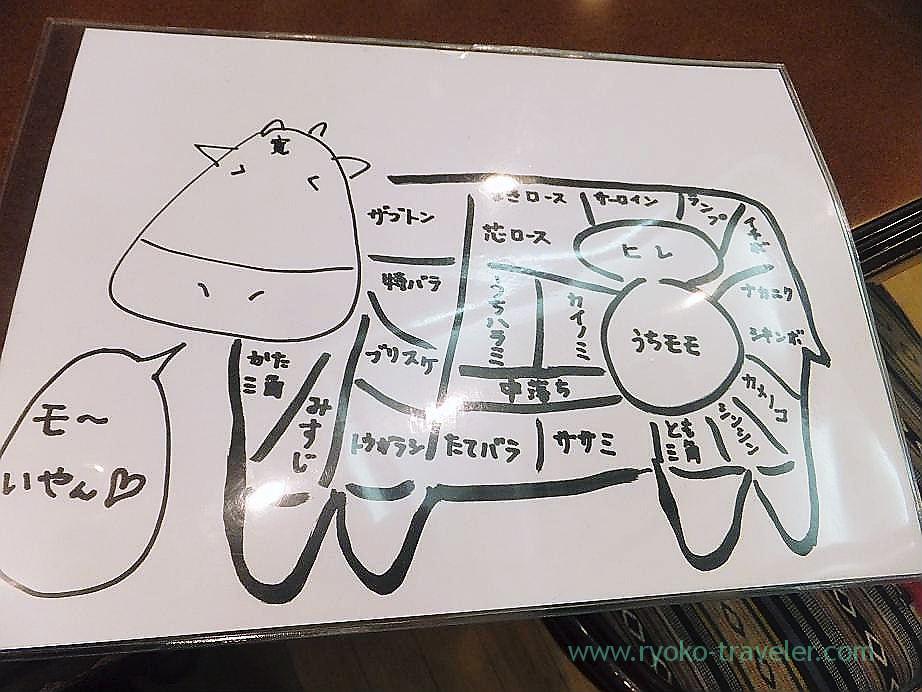 *Superior Salted beef tongue (上タン塩, 1050 yen)
As you see, it was cut thickly. Tongue is one of my favorite part of beef.
*Deluxe Beef rib (特選カルビ, 1480 yen)
Such a marbled beef !  Of course, it was good.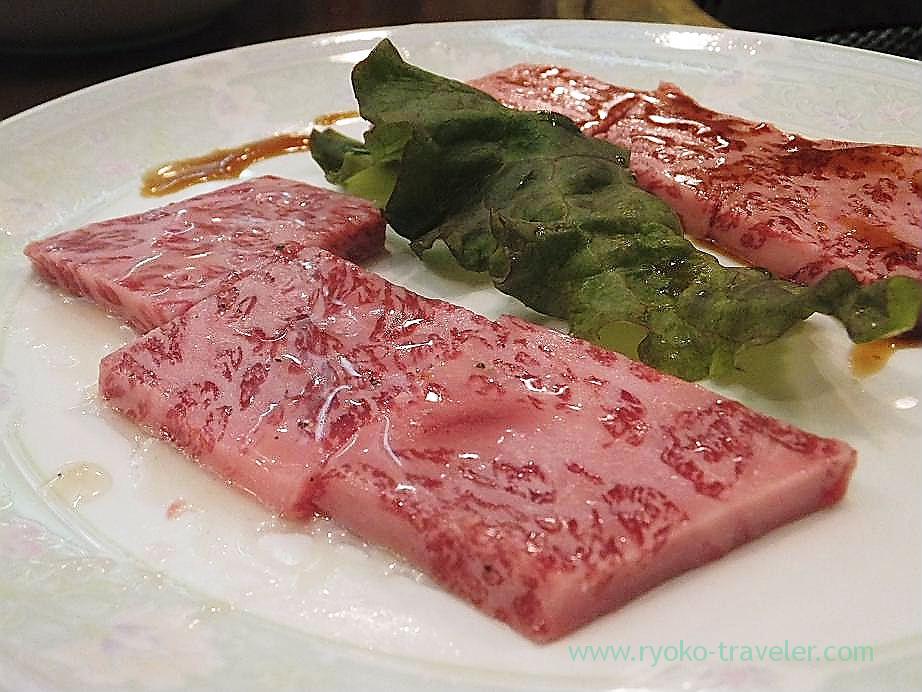 *"Kan" mori (寛盛り, 5500 yen)
Assorted precious parts of beefmeats.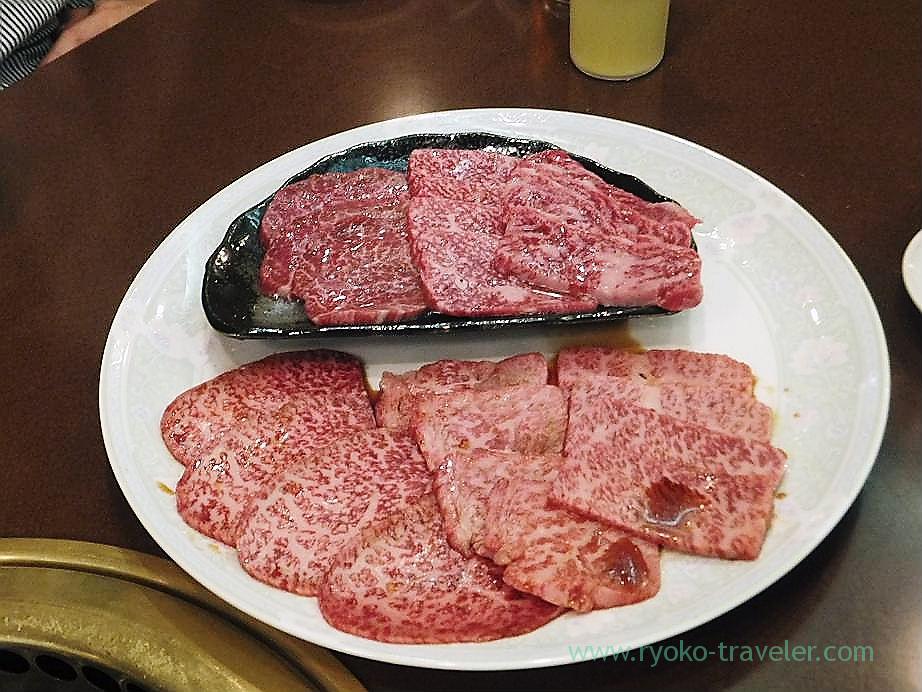 I don't remember what is part of the cows well,,,
Chuck Flap, uchi-harami(うちハラミ), kamenoko(カメノコ) ,kata-sankaku(かた三角) and tri-tip.
I learned by heart by the painting of cow (see upper)
Everything was good.
But I couldn't find any difference of these parts of cow :p
*Beef sinew stew (牛スジ煮込み、380 yen)
This white soup have plenty of beef stock and it was spicy just a little.
Beef sinew was simmered well.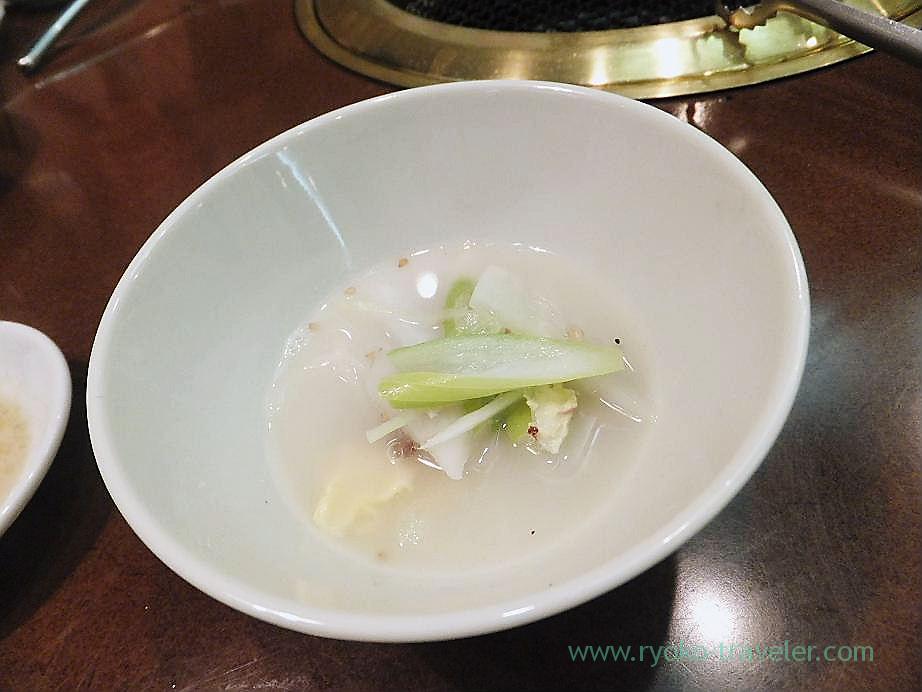 *Almond jelly (杏仁豆腐, 300 yen)
Like a milk jelly with a little almond flavor. It's good.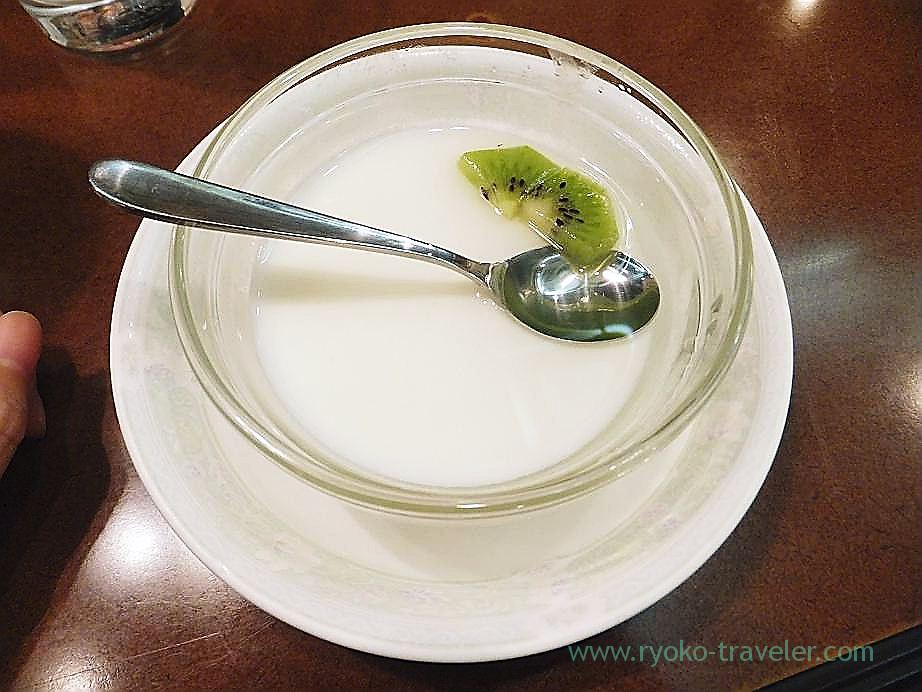 By the way, my friend gave me drayaki that he bought in Tochigi prefecture.
Lemon dorayaki 🙂 It don't have lemon juice. It wasn't too sour.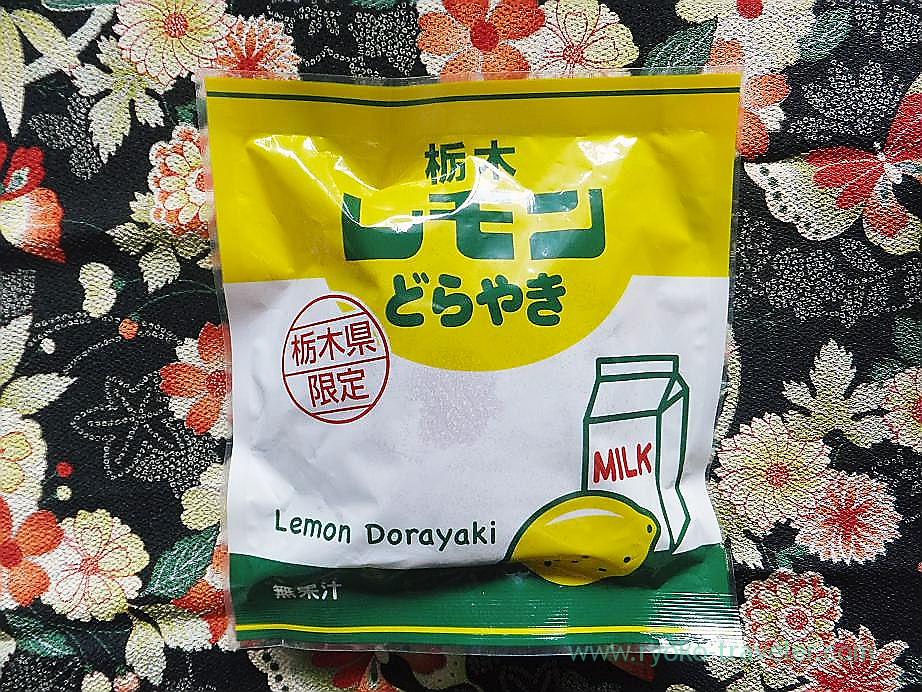 Yakiniku lunch after long absence was a such a fun time. So, I couldn't forget its wonderful time. So, next morning, I wanted to eat yakiniku again after all :p
http://www.ryoko-traveler.com/gyubee-funabashi1/
About Nikudokoro Kan (肉処 寛)
Address / 5-14-1 Kameido, Koto-ku, Tokyo
Station / Kameido station (JR)
Open / 11:30 a.m. – 2 p.m., 5 p.m. – 2:30 a.m.
Saturdays / 11:30 a.m. – 2:30 a.m.
Sundays / 11:30 a.m. – 0 a.m.
Closed / Mondays