Not dessert but bathwater additives.
New York Cheese cake bath powder.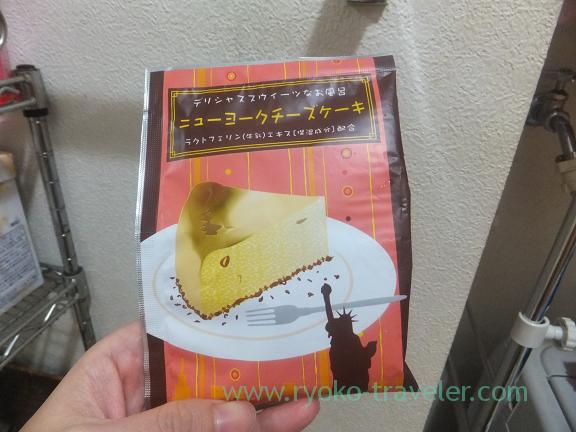 I bought bathwater additives 20 pack set at New Year's sale. It is the one of the set.
I like New York cheese cake. But I never buy it of my own will because I don't like things that have something smells of foods.
When I broke the seal, cheese cake smells attacked my nose. At first, I hesitated to put the powder into the bathtub.
But I tried.
The bathwater turned dull yellow. And cheese cake smells enveloped the bathroom.
But, the smells disappeared soon.
It was not bad smells than I had thought.
It contains lactoferrin, and my skin got smooth. I felt the effect that as if I took a milk bath.