When I had lunch in Tsukishima area before, I found this restaurant on my way back to my office. Their name is Nenrin (年輪). They are izakaya serving Hokkaido local foods mainly. And they serve soup curry only at lunchtime. They are in such an old building. The 2nd floor is private room ? Though the building is old, inside the restaurant was renovated and is comfortable.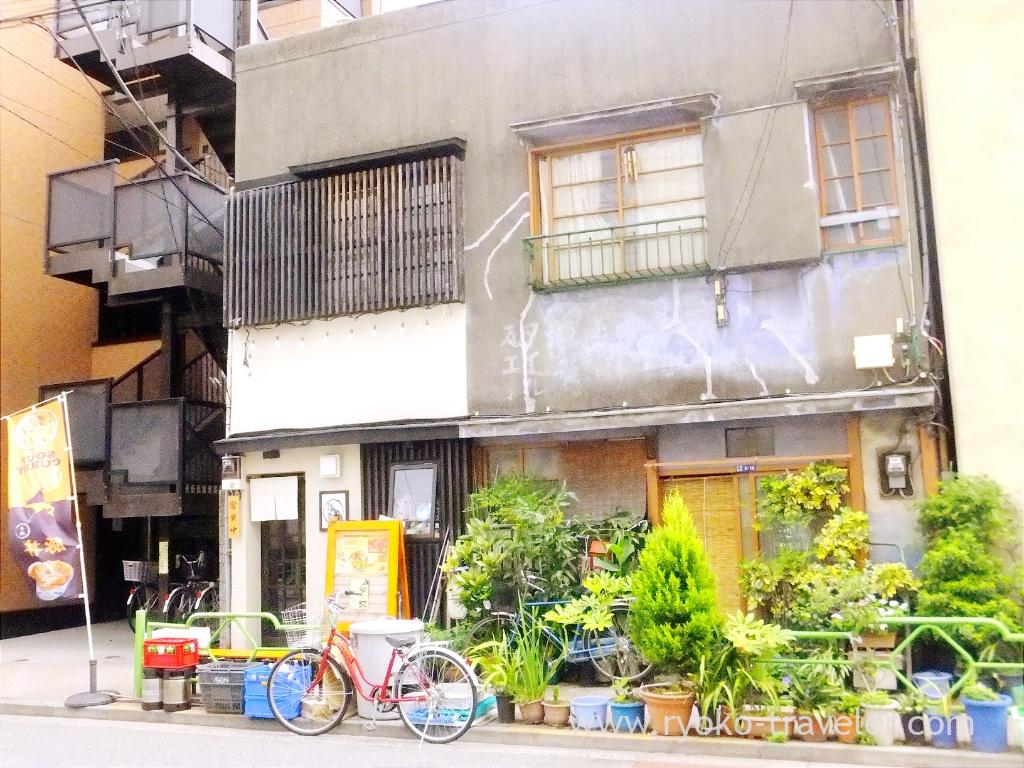 Nenrin means tree-ring dating in English. Certainly, many years have passed 😛
Which is correct in English ? Soup curry ? Curry soup ? Which is better ? Well, I use "soup curry".
Lunch menu is
* [No.1] Soft chicken meat on the bone 980 yen
* Charcoal‐broiled Kurobuta pork 1180 yen
* Thick-sliced bacon 980 yen
* Chicken soup curry with shrimp stock (Only several times each every months) 980 yen
I decided to eat No.1 curry. Speaking of soup curry, I remember with chicken meat on the bone first. And it seemed very good for my teeth under treatment 😛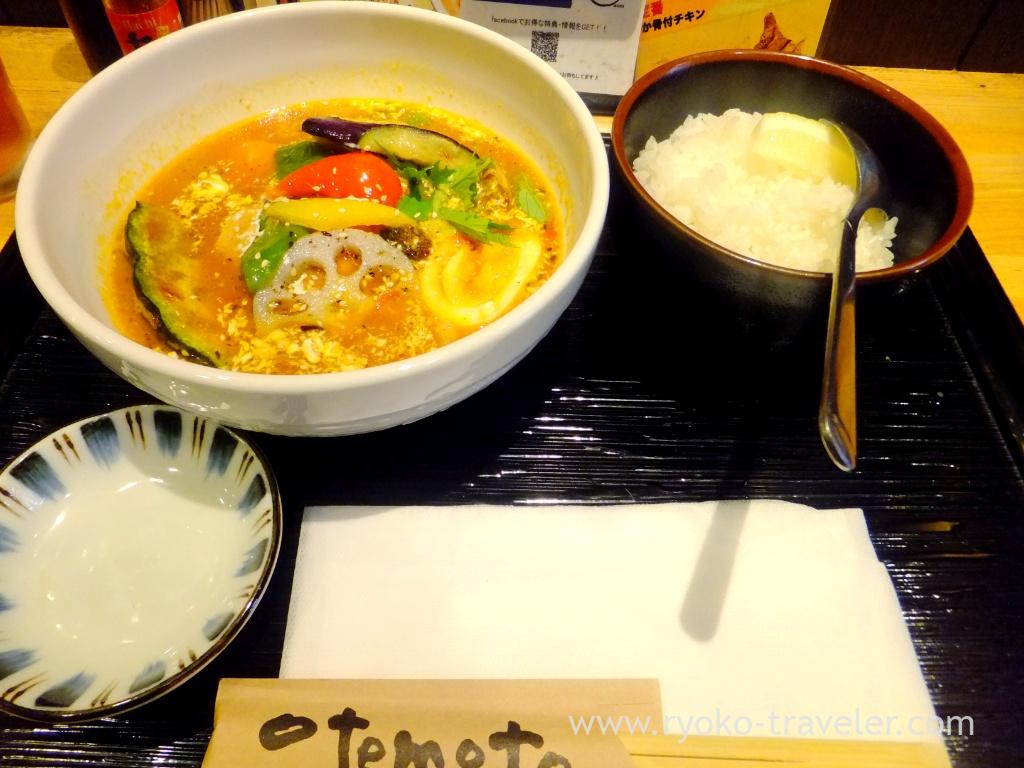 It have lots of ingredients ! Colorful ! Lotus root, eggplant, bell pepper, paprika, half of half-boiled egg, potherb mustard, pumpkin and so forth on it. Degree of spiciness can be chosen from five level. I ordered my soup curry as level two that is their recommendation. And I had a sore throat slightly, so I didn't want to very spicy one.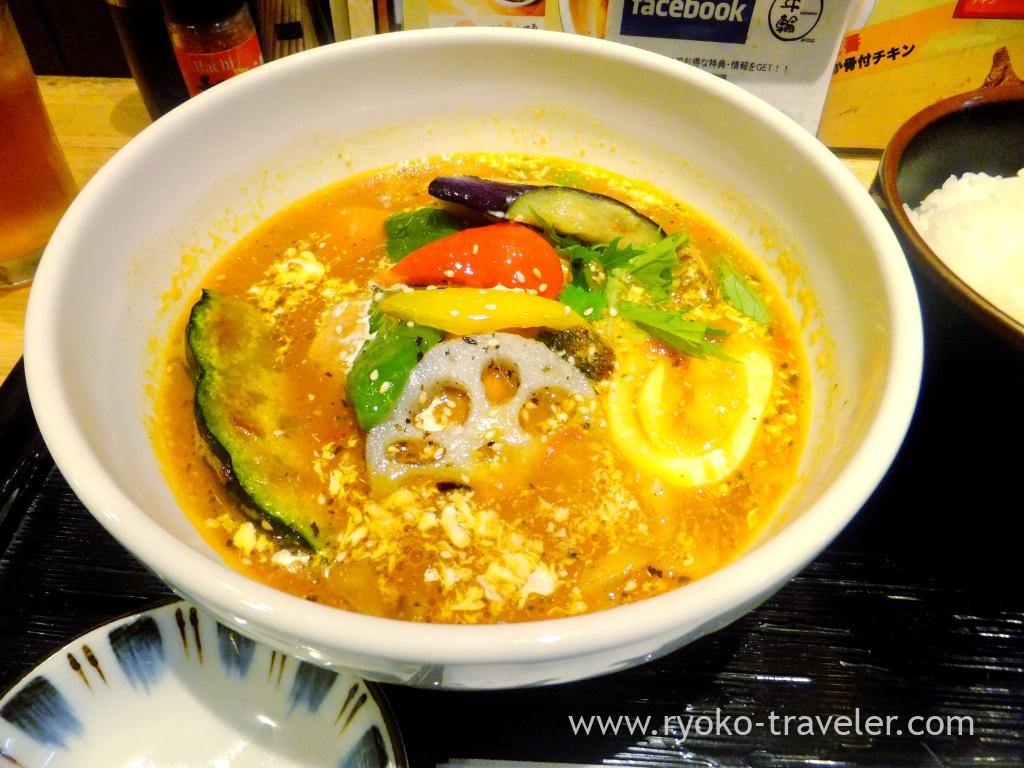 Truthfully speaking, I wasn't satisfied with the spiciness. It wasn't spicy at all for me. But the curry that had the tastes of chicken and some vegetables was very tasty. Well, I'll try it again with level three with good throat !
About

Name Nenrin (年輪)
Open Lunch, Dinner
Reservation Available for dinner time only
Credit card Unavailable
URL Instagram

Google Map