Only Benzaiten is woman in seven gods.
I started to visiting Narashino Shichifukujin from the temple named Yakushiji.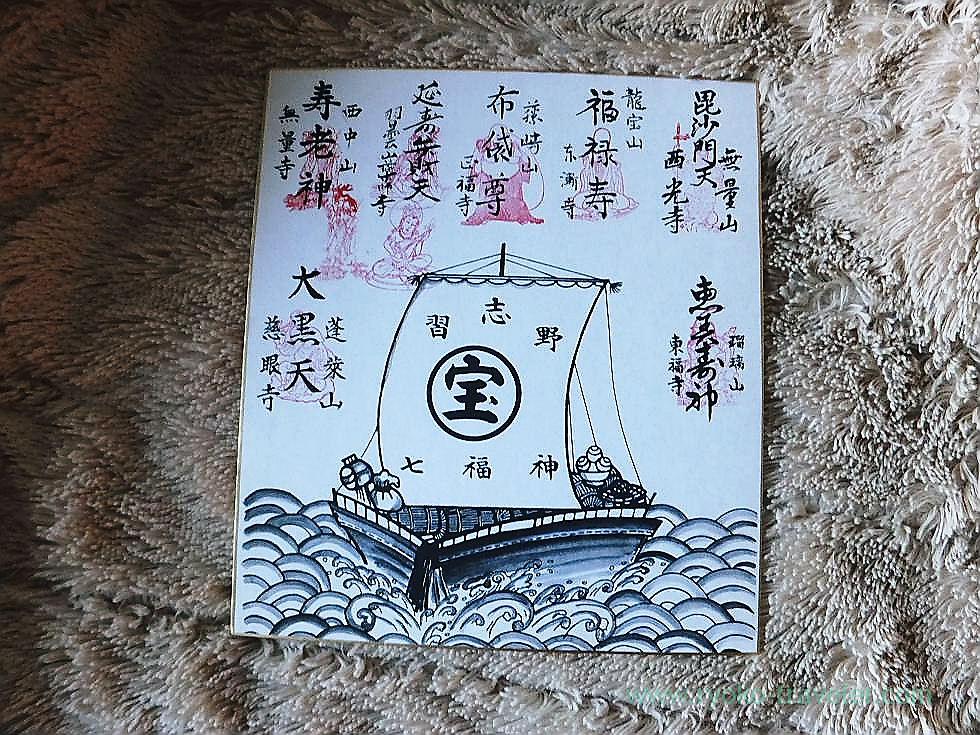 Visiting Narashino Shichifukujin 2012

Visiting Shichifukujin is interesting ! I visited Narashino Shichifukujin(Seven Lucky Gods) 1st January. Visiting Shic...


This temple is the closest from my house.
It is situated amid a shopping street near the Keisei Okubo Station.
As soon as I entered the gate, Rokujizo (Six Jizo) welcomed me.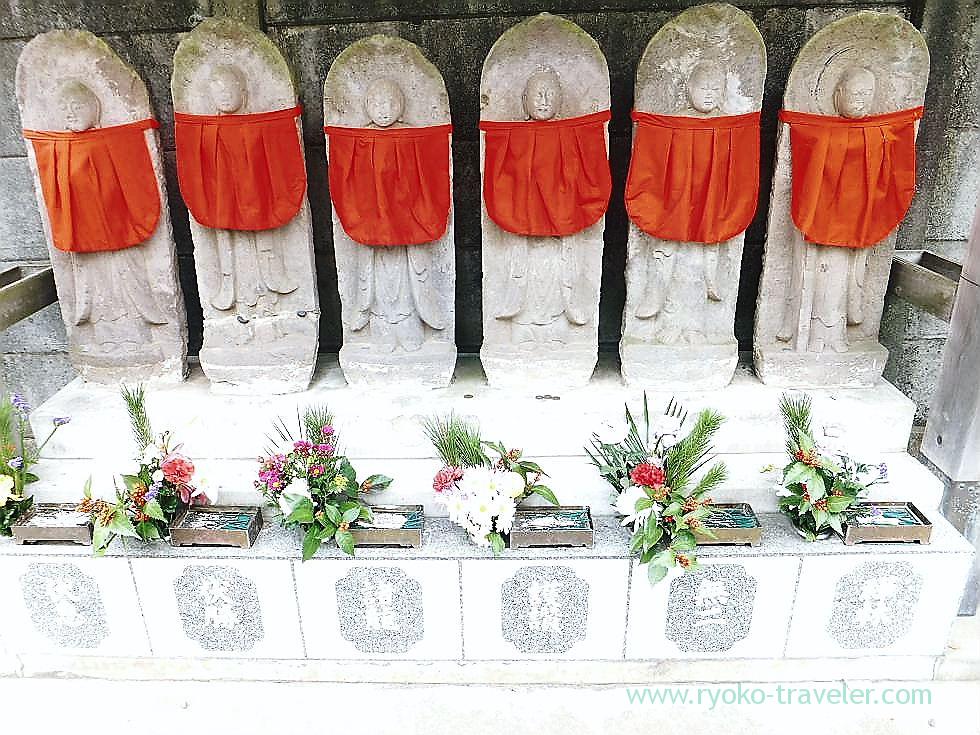 Worship hall.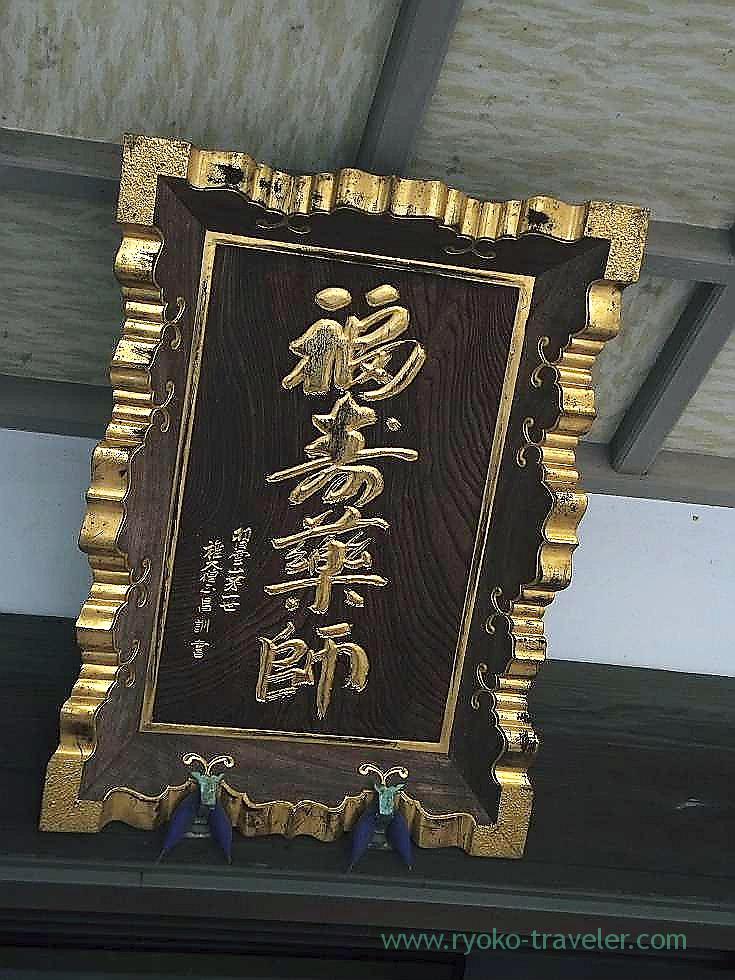 I seeked Benzaiten… I couldn't find…
There was a red flag that is written "Benzaiten", so I looked around, but there was any.
Not
Maybe not.
Saying "no". This is Kosodate Jizo (child-raising Jizo) .
Not. Koyasu Kanzeon
This is not, too. This is Koyasu Jizo (Jizo for children's health).
Namu Daishi
No.88…?
That is No.88 of 88 Yoshihashi Shin-Shikoku sacred sites pilgrimage.
Carps
What?
Looks happy :). But something sadly.
Oh?
There is something.  Because it was dark in it ,I couldn't see with  the naked eye.
But I could through a camera. I tried to more close.
Oh,
I find Benzaiten ! 😀
But,  a man?
Benzaiten must be a woman…
Therefore, I get stamp.
An ink pad is in front of worship hall.
The principal image of Buddha is Yakushi Nyorai (Bhasajyaguru).
About Yakushiji temple (薬師寺)
Address / 1-17-14 Okubo, Narashino-shi, Chiba
Station / Keisei-Okubo station (Keisei main line)