Fukurokuju smiles in the house.
The sixth temple is Tozenji temple. The temple is standing on waigaya street near the Keisei Tsudanuma Station.
Entering the gate, Fukurokuju is directly to the right.
Fukurokuju is tall headed god of happiness, wealth, and long life.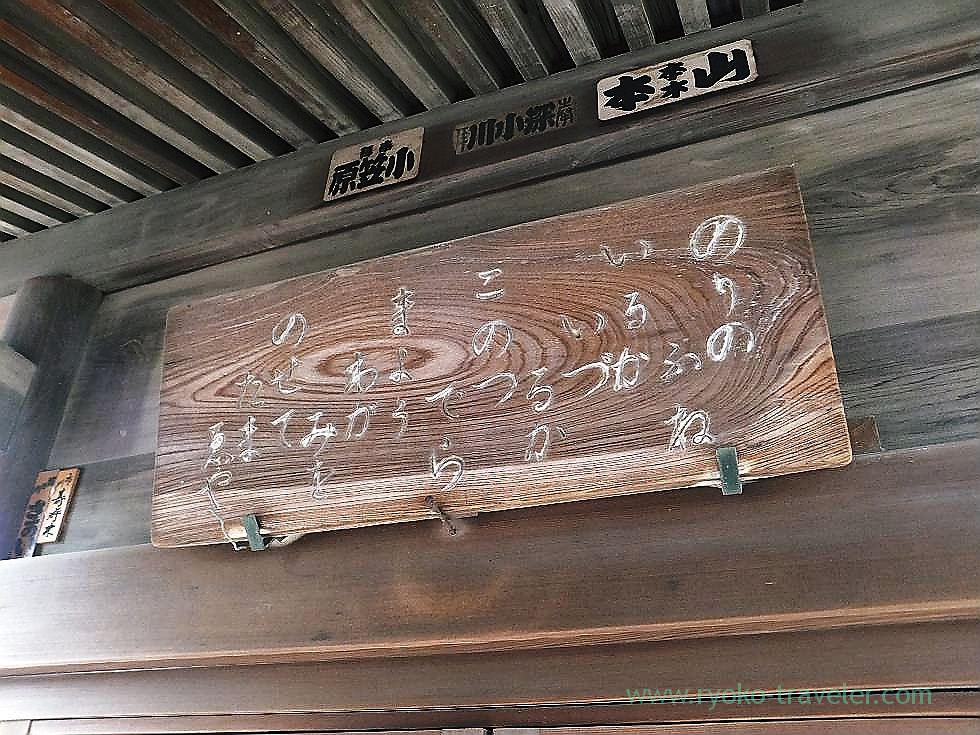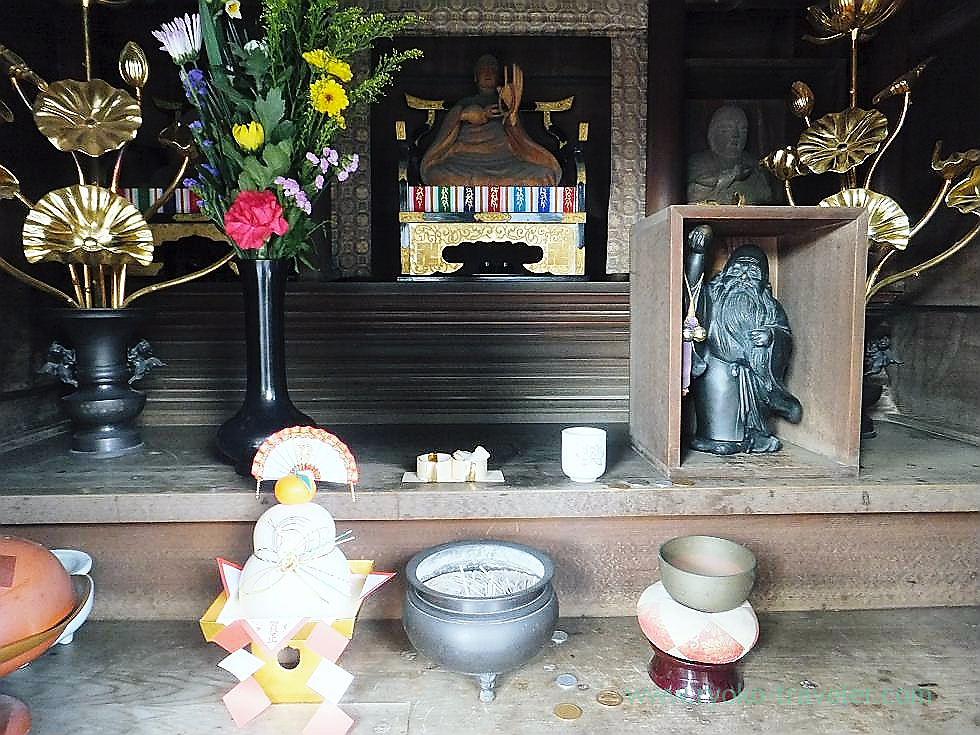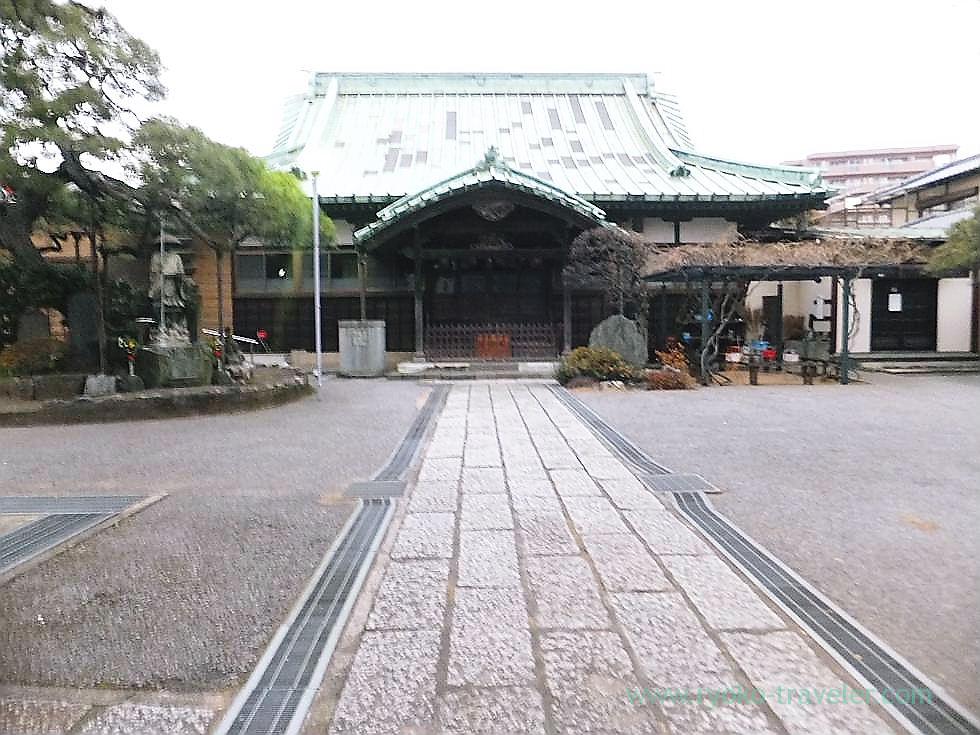 There is a bell tower. This is only this temple that have bell tower in the
Narashino Shichifukujin.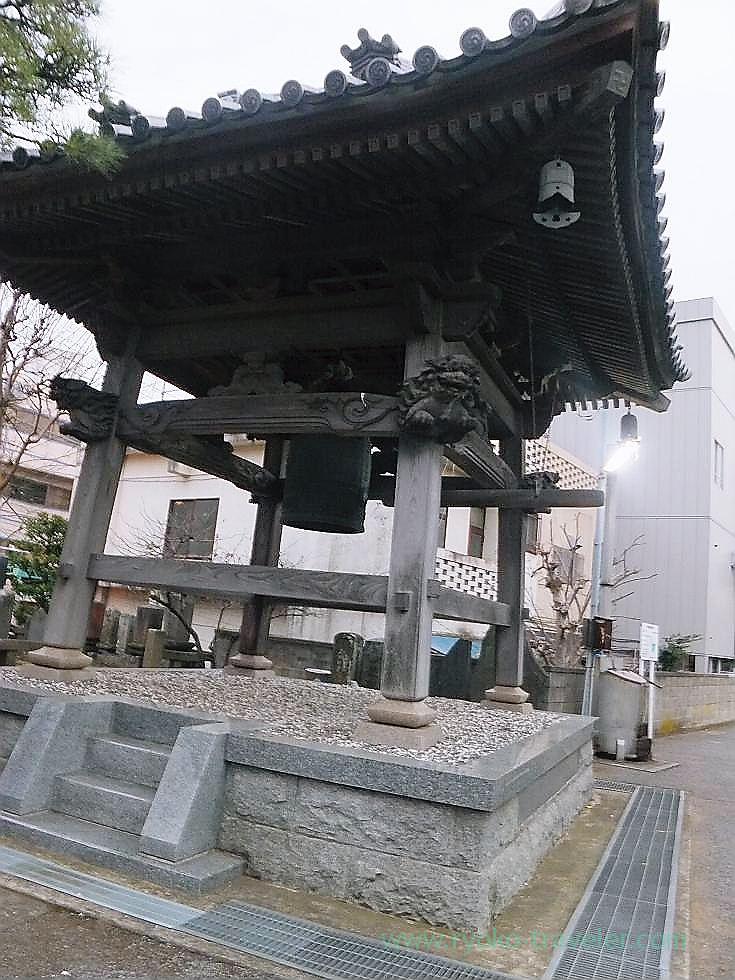 Gingko. (It is bad for the eyes… )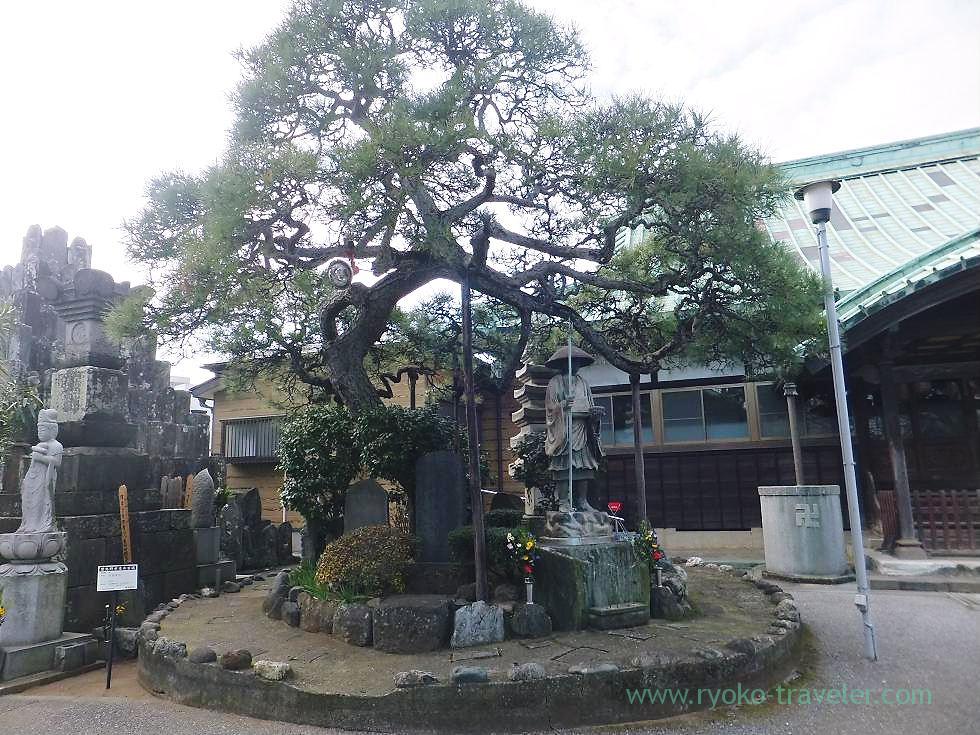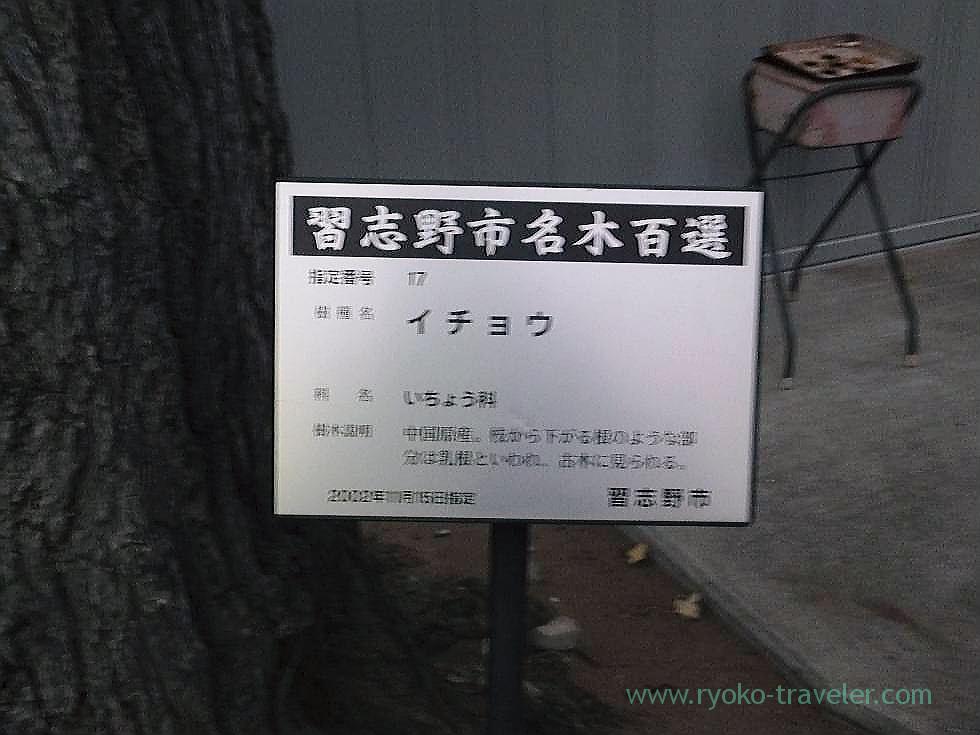 Japanese black pine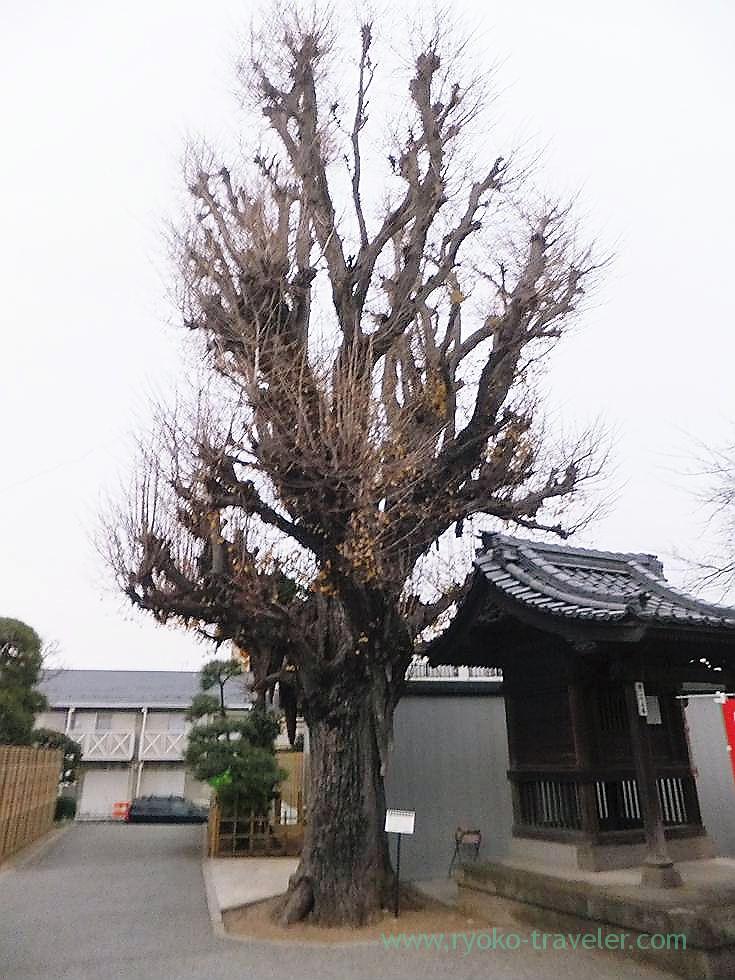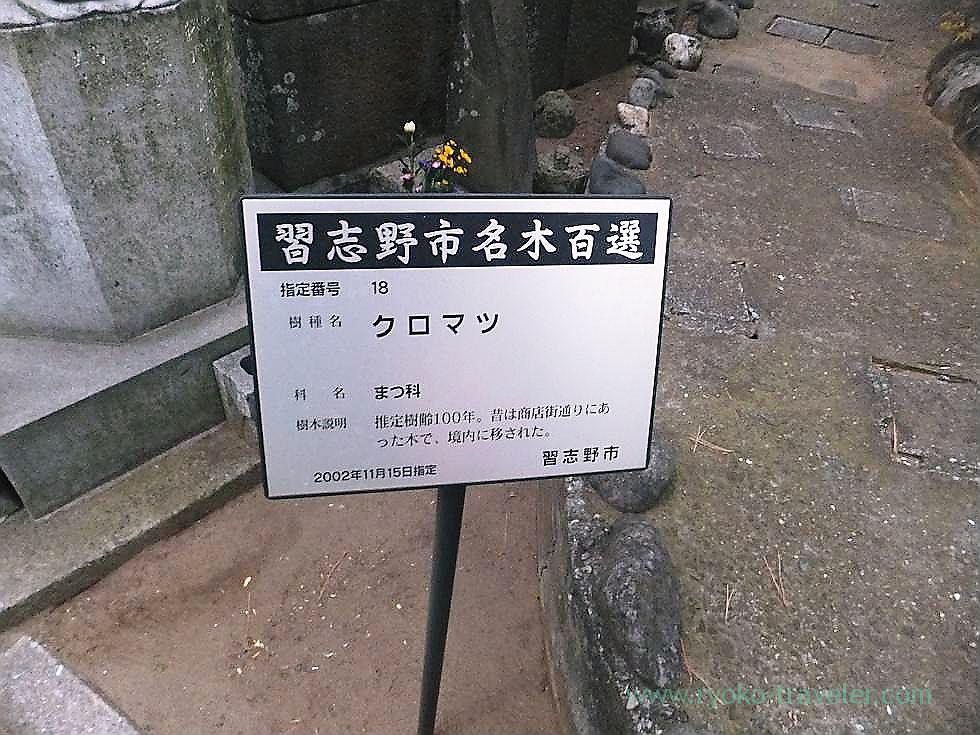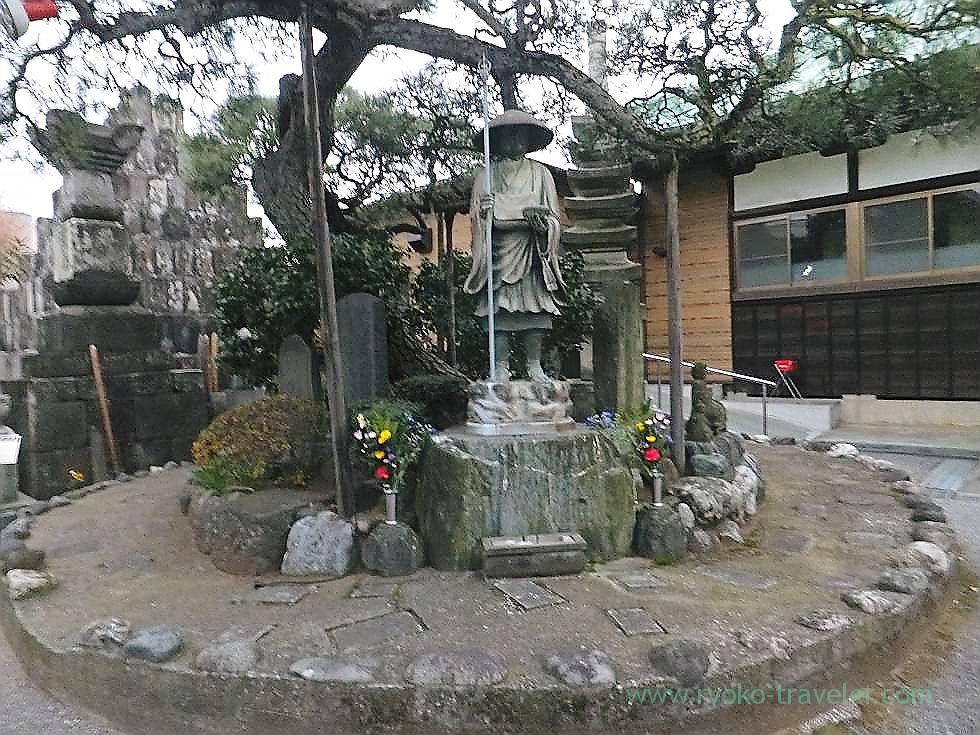 The monument of pilgrimage to the hundred Kannon.
There are the names who achieved the pilgrimage to the hundred kannon.
(The hundred kannon – generally indicates the hundred temples of Saigoku Sanjusankasho, Bando Sanjusankasho and Chichibu Sanjuyonkasho)
Amazing.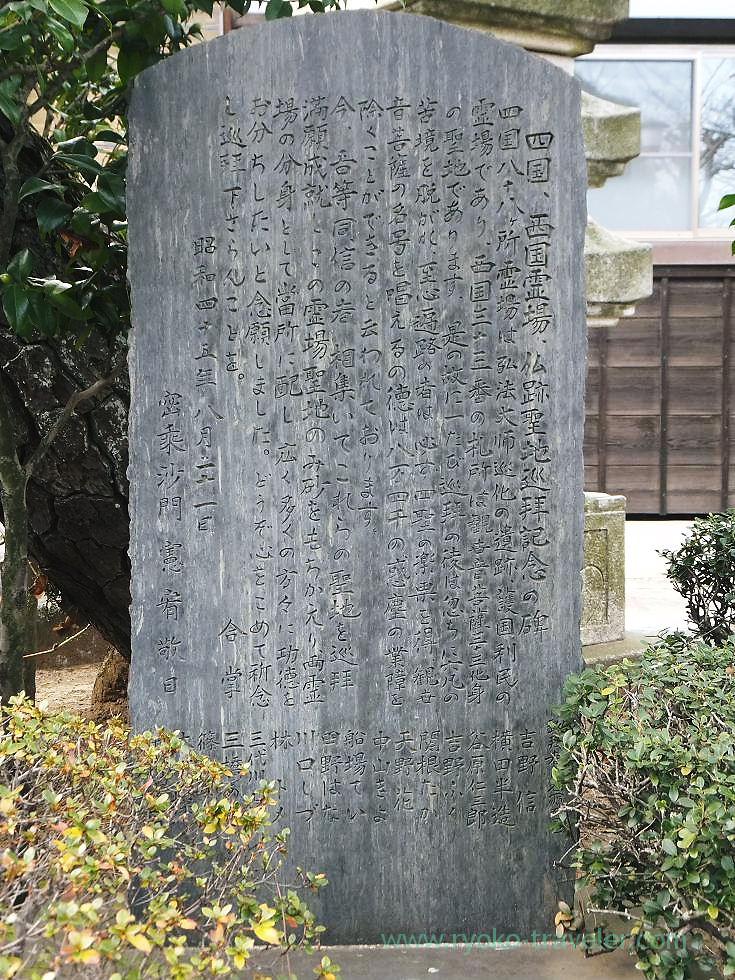 The principal image is Sho Kannon (Aryavalokitesvara).
This temple, too. The principal image statue is out of the hall.
Somehow, I was scarced this temple a bit. I might be because this temple is old.
It is said to be already built in Muromachi era (in 1400).
http://wwww.ryoko-traveler.com/narashino-shichifukujin-2012-completed/
About Tozenji temple (東漸寺)
Address / 4-1-21 Tsudanuma, Narashino-shi, Chiba
Station / Keisei Tsudanuma station (Keisei main line)