5th temple is home of God of wealth named Ebisu.
The fifth temple is Tofukuji temple.It was getting darker when I got to there.
http://www.ryoko-traveler.com/narashino-shichifukujin-2012-completed/
Main hall(Worship hall)
Its honorific mountain prefix is Rurizan.
Ruri means lapis lazuli in Japanese. It's very beautiful name :).
An ink pad is the right of the offertory box.
Its principal image is Yakushi Nyorai (the Healing Buddha).
Most of temples, they keep their principal image statues in their hall with much attention.
(There are many temples that their principal image statues keep hidden.)
This temple, the principal image statues is out. But this is very clean. 🙂
And, Ebisu(the god of wealth) is here.
Just what you'd expect of a Ebisu
Ofcourse, Ebisu have gold straw ricebags 🙂
The light was so weak that it hardly enter.
Rokujizo(Six Jizo). They are under the eaves.
This is main gate. Again, I entered from not main gate 🙁
I always intend to enter from the main gate.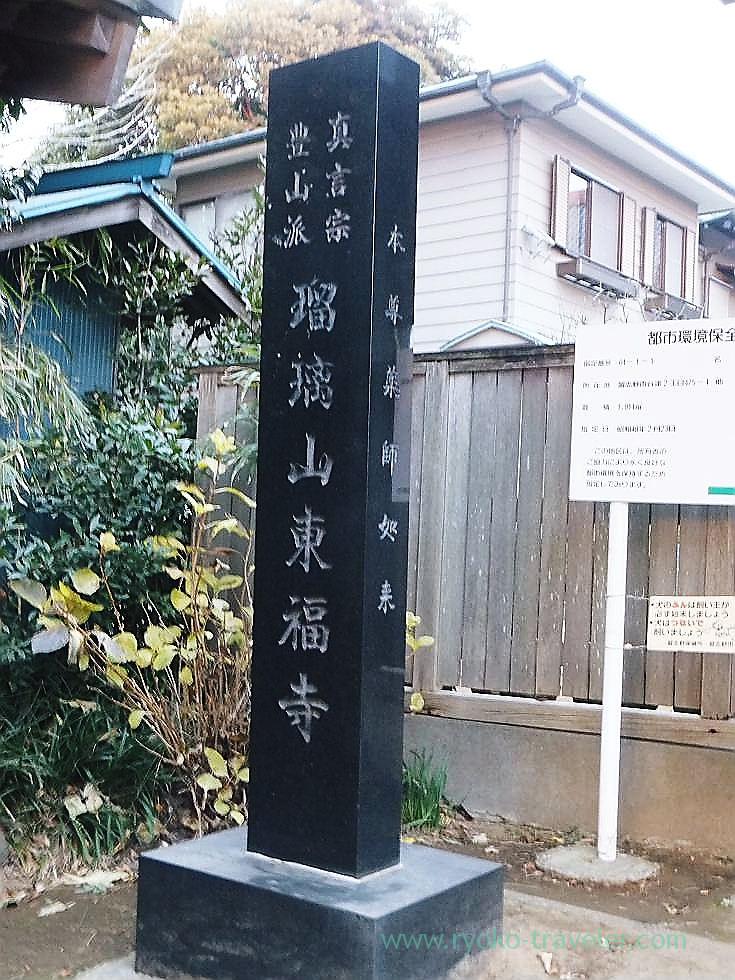 But many people enter the temple from the gate I entered from too.
About Tofukuji temple (東福寺)
Address / 2-11-17 Yatsu, Narashino-shi, Chiba
Station / Keisei Tsudanuma station (Keisei main line)