Fourth temple have Bishamonten.
I don't forget to write :).
The 4th temple I visited is Saiko-ji.
It was close to Jigan-ji that I visited before the temple.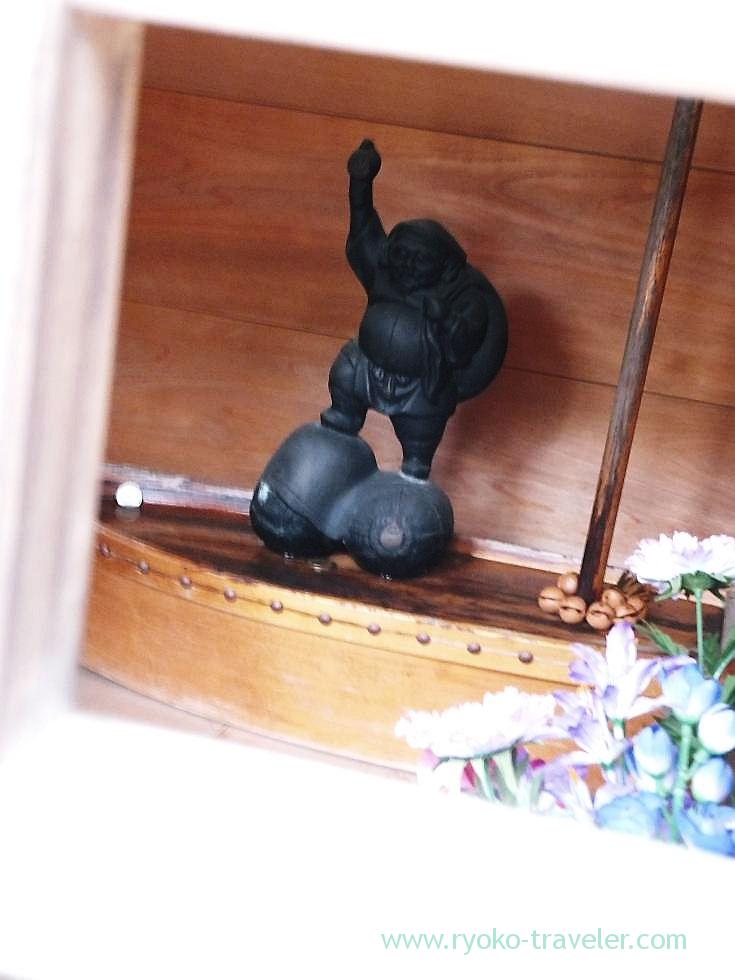 Visiting Narashino Shichifukujin 2012 (3/7) : Jiganji / Daikokuten

Jiganji is in the residential district of Tsudanuma I reached Tsudanuma, and went toward Jigan-ji at first. Because, th...


The sango( temple's title) is Muryozan.
Its principal image is Amida Nyorai (Amitabha Tathagata).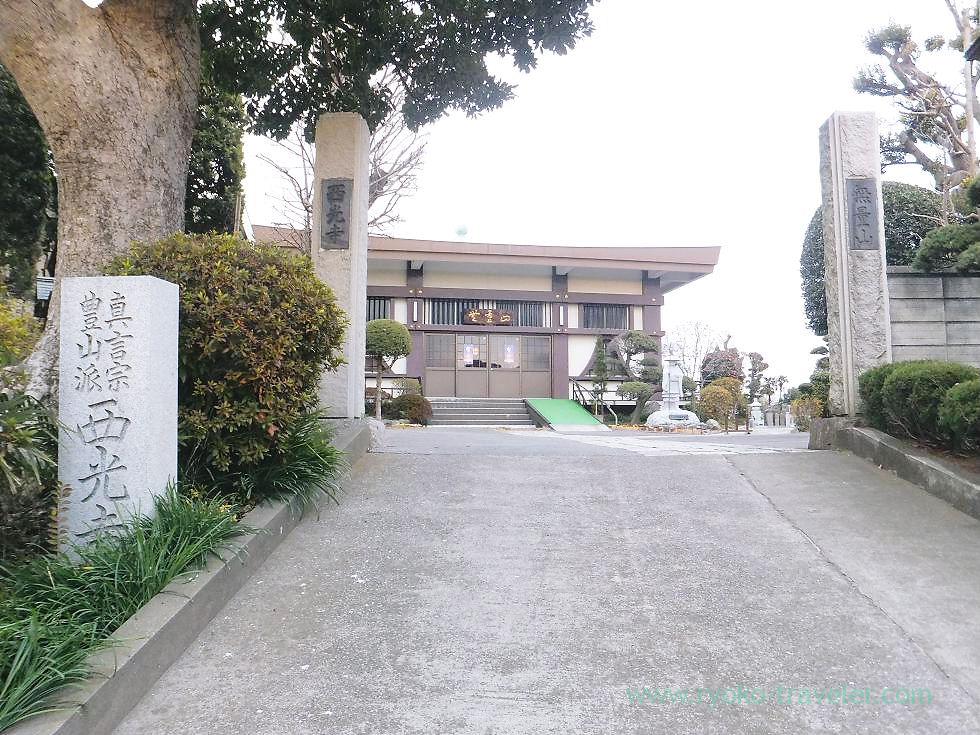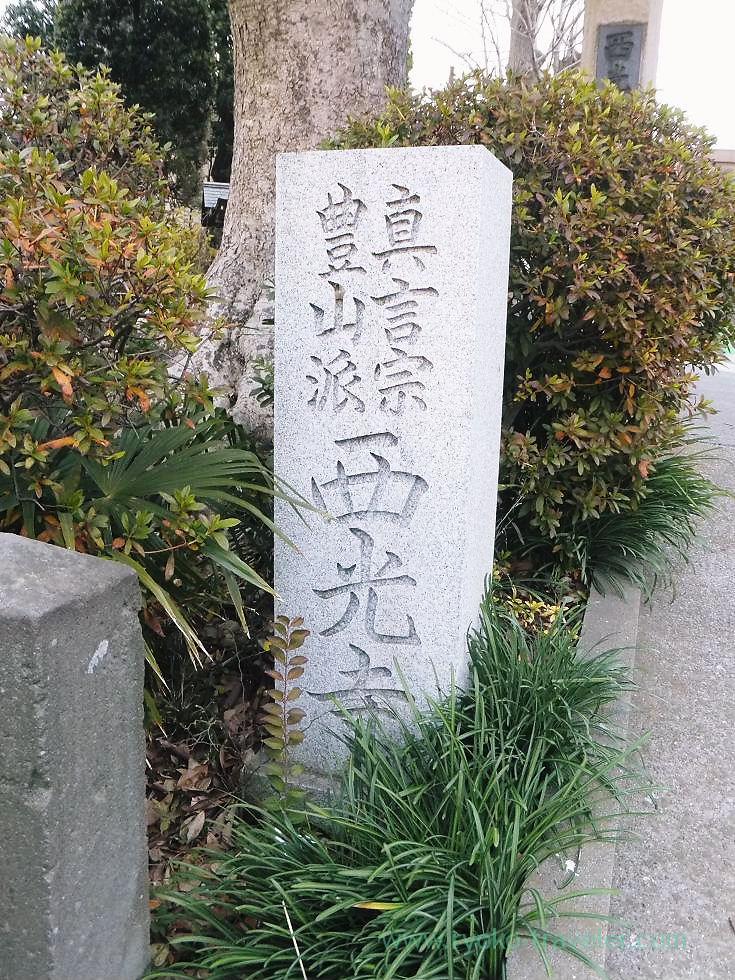 Big camphor tree ("kusuno-ki" in Japanese)
This tree is chosen as the 100 old trees of historical interest in Narashino.
Worship hall. It's new building.
Written in gold on wooden boards.
There is ink pad in the worship hall.
The notice says "If you want square piece of fancy paper, please make door bell ring." 🙂
Bishamonten (Vaiśravaṇa) is here.
An ink pad is here, too.
Tiny…
Here, rokujizo, too.
"Namu Daishi Henjo Kongo". This temple is pilgrimage site.
"Namu Daishi Henjo Kongo" is hogo (to chant the name of Kanzeon Bosatsu and bow repeatedly) of Kobo Daishi (Kukai).
Next, I went to Tofuku-ji.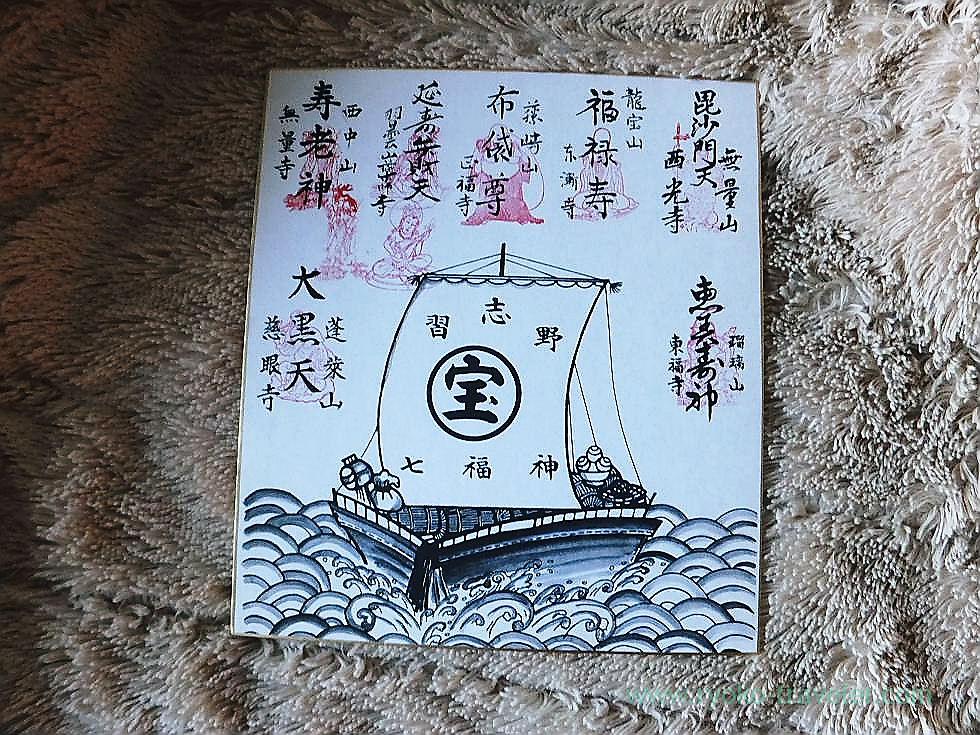 Visiting Narashino Shichifukujin 2012
Visiting Shichifukujin is interesting ! I visited Narashino Shichifukujin(Seven Lucky Gods) 1st January. Visiting Shic...
About Saikoji temple (西光寺)
Address / 1-2-15 Yatsu, Narashino-shi, Chiba
Station / Keisei Tsudanuma station (Keisei main line)