Jyurojin, god of long life.
This post is a sequel of my last post about Visiting Narashino shichifukujin.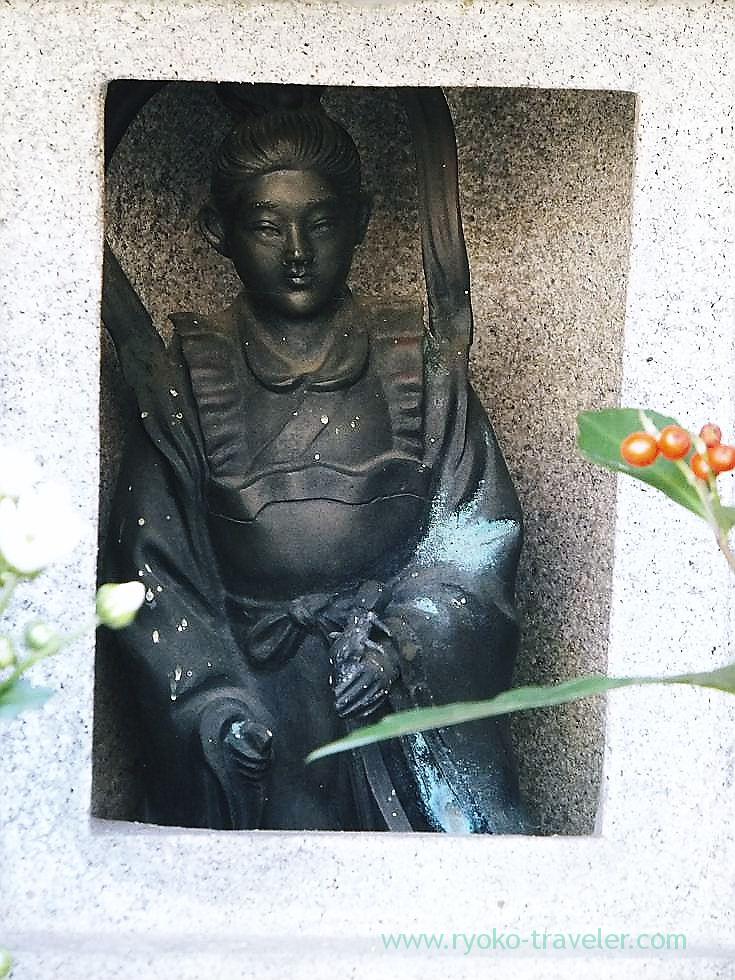 Visiting Narashino Shichifukujin 2012 (1/7) : Yakushiji / Benzaiten

Only Benzaiten is woman in seven gods. I started to visiting Narashino Shichifukujin from the temple named Yakushiji...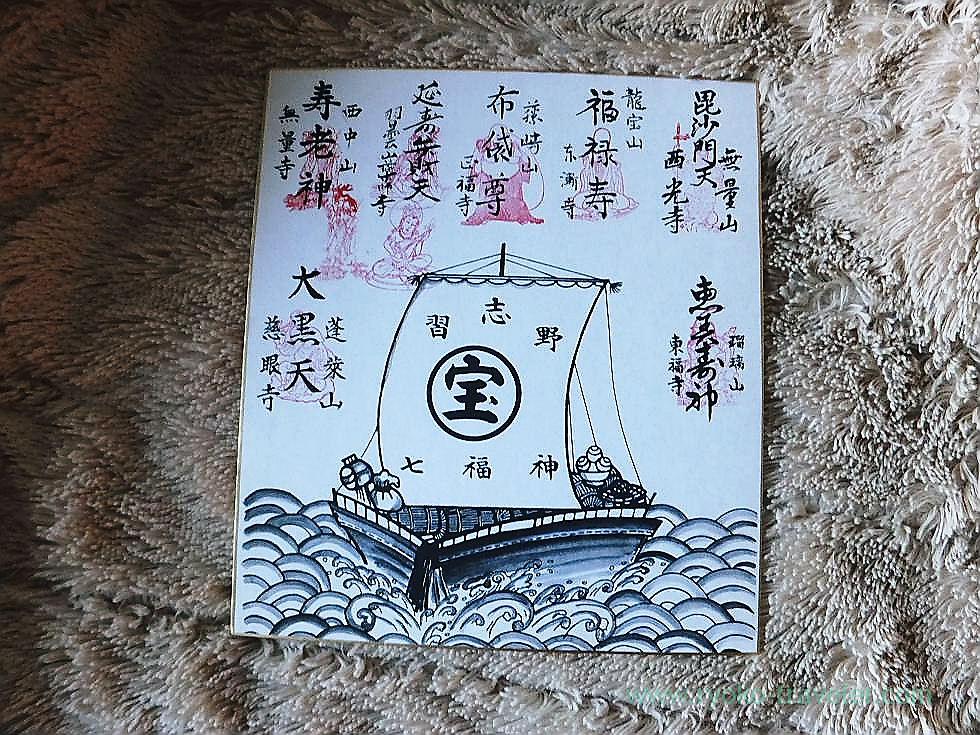 Visiting Narashino Shichifukujin 2012

Visiting Shichifukujin is interesting ! I visited Narashino Shichifukujin(Seven Lucky Gods) 1st January. Visiting Shic...


I walked from Yakushi-ji to Muryo-ji.
On my way to Muryo-ji, I passed Ohara Omiya Jinja shrine. There is a long line. 😀
It is very long line.The line was leading to railroad crossing.
Ohara-jinja shrine is not big shrine, so it is unable to accept many people.
Then I arrived Muryoji temple.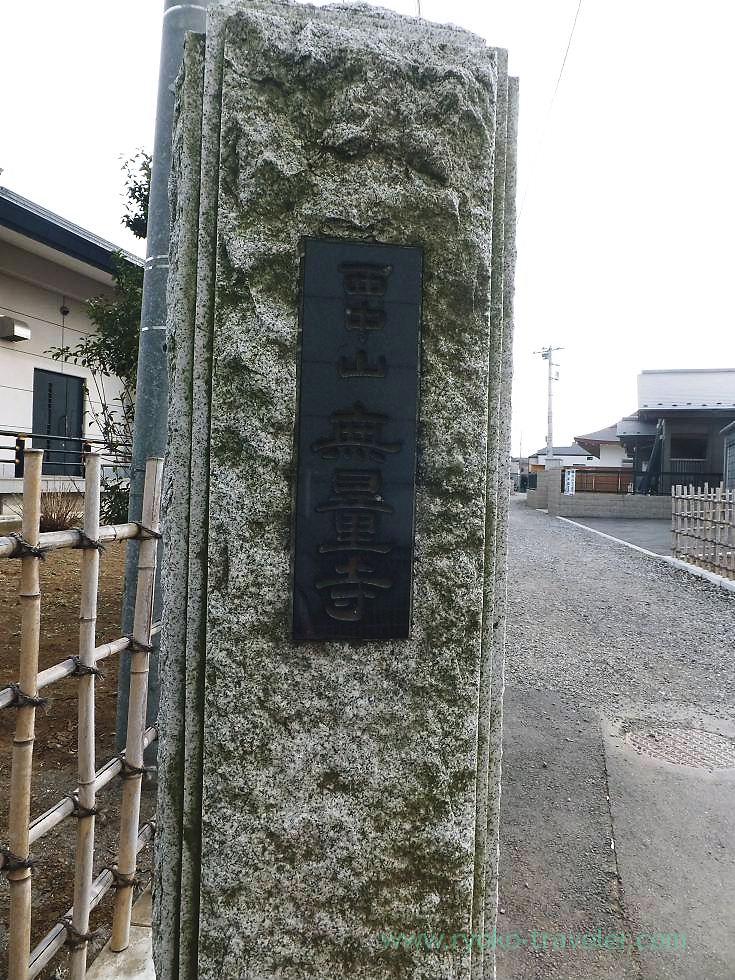 At the rear of Mimomi station.
Large area.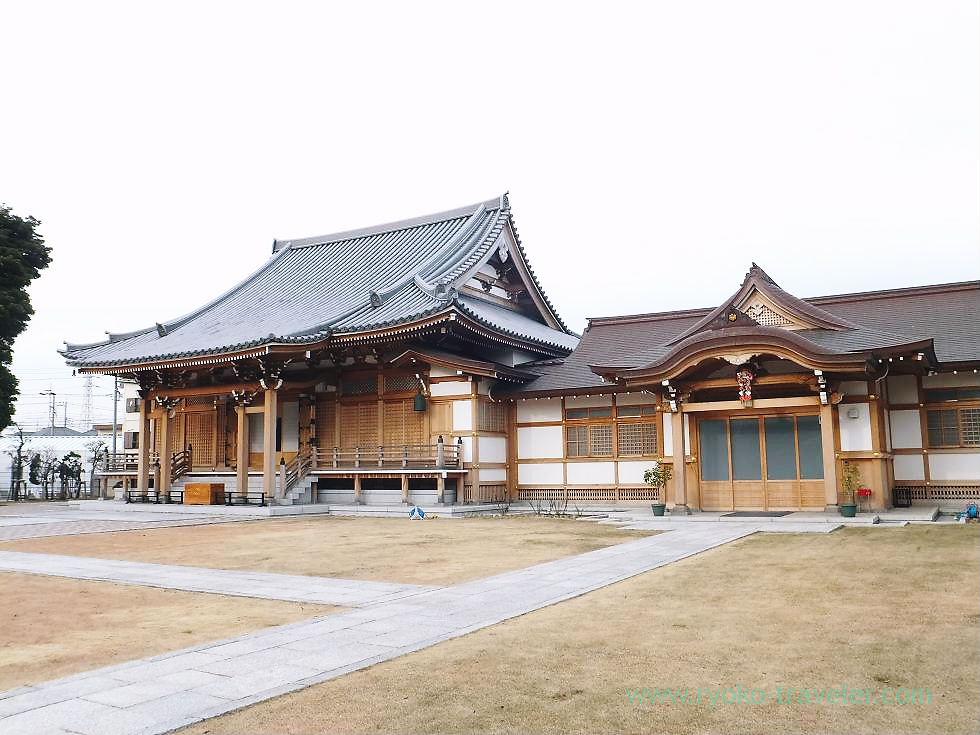 Muryo-ji, main Sanctuary is new.Fresh.
An offertory box is fresh, too.
Tablet.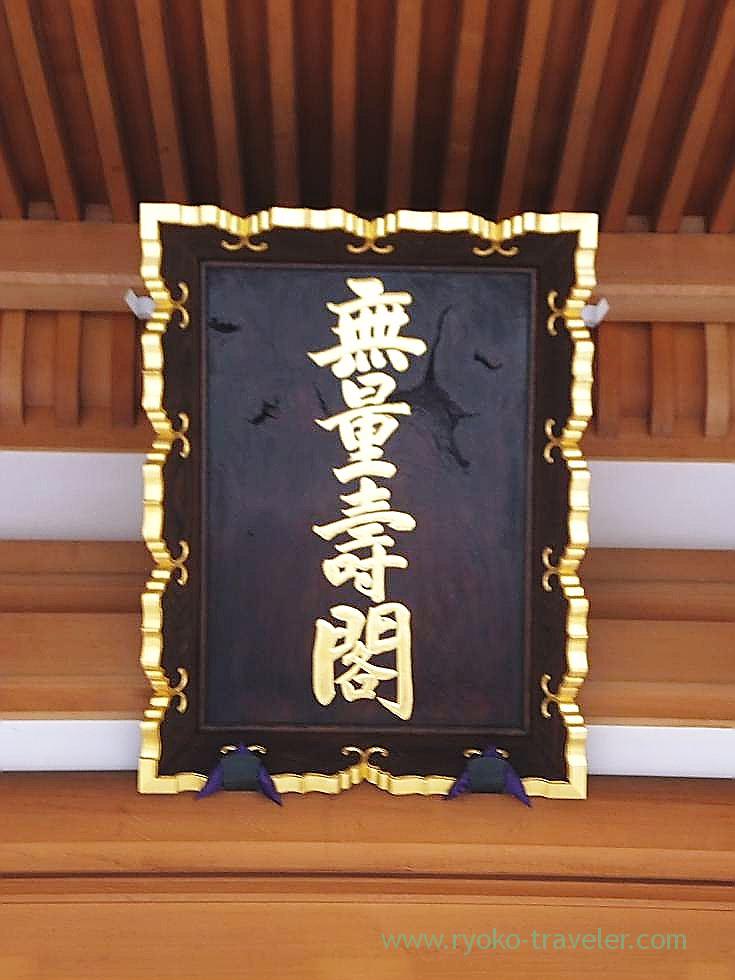 Maybe, office of a temple
What is this? I don't  know. It is old.It may be Fudo-do hall.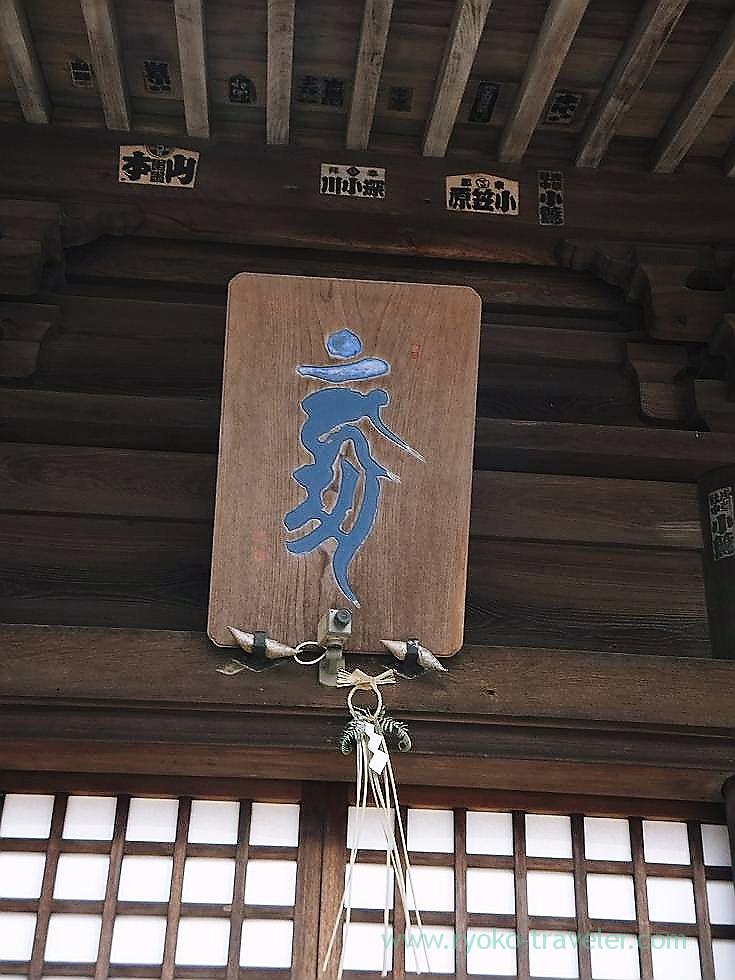 Principle image is Amitabha Tathagata.
I heard this Amitabha Tathagata is made by Prince Shotoku.
Jurojin is here. Stamp is here, too.
Square piece of fancy paper for Narashino Shichifukujin-meguri is here, too.
You throw 1000 yen in envelop that attached square piece of fancy paper into offertory box.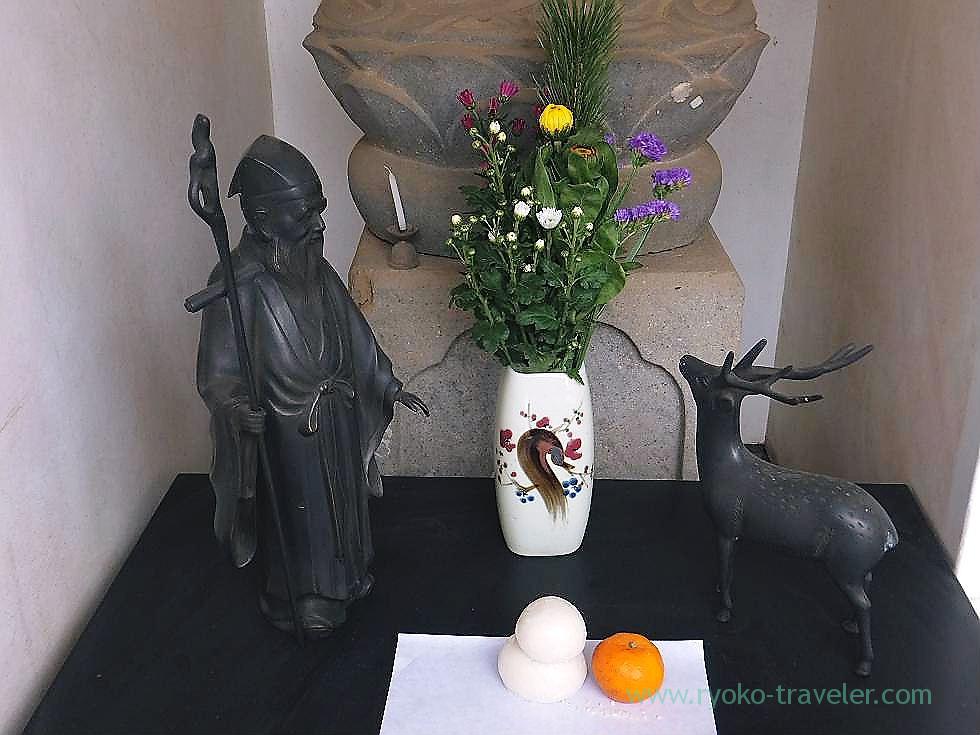 Jizo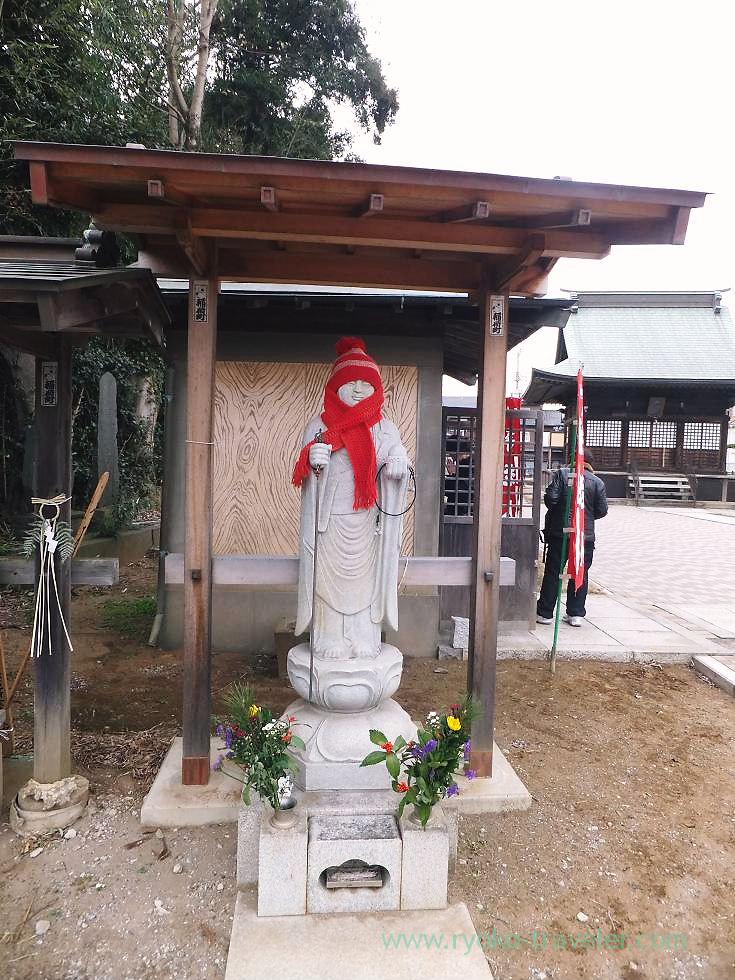 Memorial Tower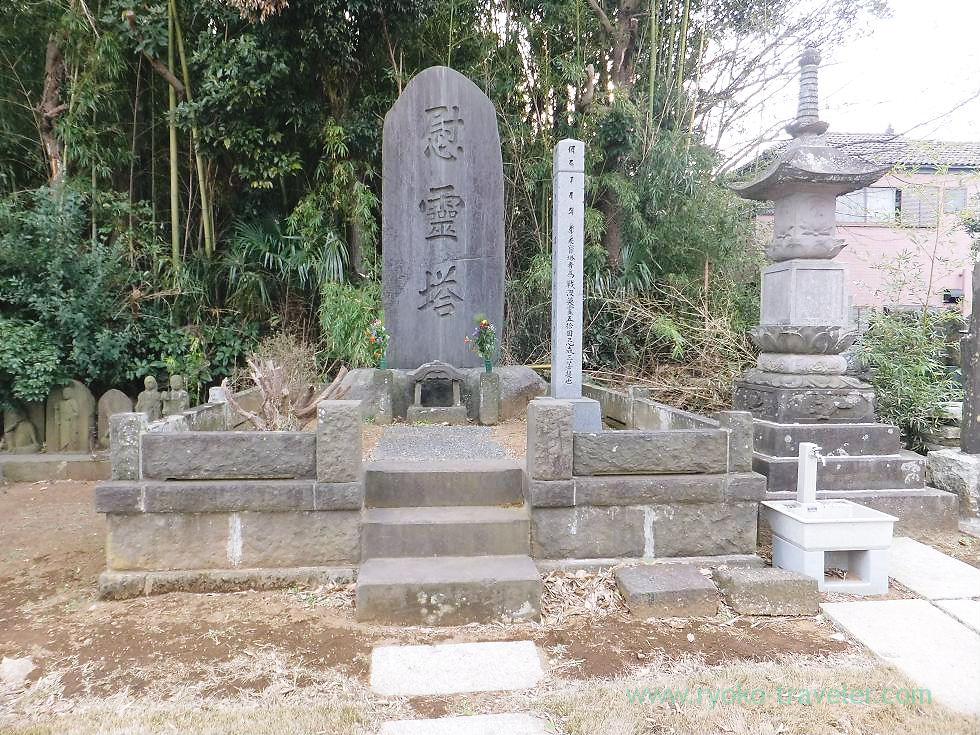 Here is gate, too. Which is front gate?
I think this is the main gate because kadomatsu was put there.
Kadomatsu (New Year's pine decoration)
When I went to gate to go to Mimomi station, I heard  strange sounds.
Oh, earthquake is occuring.
I thought it maybe a strong earthquakes, so I stayed the center of the ground for a moment.
Then I went to Mimomi station.
Sure enough, trains were stopping. 🙁
I thought it may better for me to go home. But I couldn't give up. So I waited at Mimomi station that trains starting.
And, I went to Tsudanuma.
There are four temples at Tsudanuma, Jigan-ji, Tozen-ji,Tofuku-ji and Saiko-ji.
I decided to order at train. 1.Jigan-ji 2.Tozen-ji 3.Tofuku-ji 4.Saiko-ji.
(After all I went different order.)
About Muryoji temple (無量寺)
Address / 2-13-1 Mimomi, Narashino-shi, Chiba
Station / Mimomi station (Keisei main line)
About Ohara Omiya Jinja shrine (大原大宮神社)
Address / 1-30-1 Mimomi, Narashino-shi, Chiba
Station / Mimomi station (Keisei main line)