Spring has come !
It is getting warmer and warmer, and plum blossoms near my house is in bloom now 🙂
Bairin park is located 20 minutes walk from Keisei Okubo station.
I visit there every year for seeing plum blossoms.
Though I used to visit Yushima and Kameido to see plum blossoms, since I knew this park, I enjoy plum blossoms at this park every year 🙂


Kanda Plum blossom festival was one of the plum blossoms festival that I had wanted to been for a long time. Fortunately, when I got to there, it was in full bloom. It is one of the shrine included ...

Plum blossoms are now their best ! I went o Kameidoten Jinja shrine the other day. I went to there for visiting temple and getting gosyuin. But fortunately, beautiful plum blossoms were in full bl...

Cold winter has passed ! Now is middle of March. It is getting warmer day by day. Especially today is unusually warm like Spring. Spring view can be seen around my home, too. Narashino B...
2014年
I didn't post about it 🙁

It's late a bit. Still beautiful. I went to Narashino Bairinen near my house this year, too. It took about 15 minutes walk from Keisei-Okubo station. It is not a big park.Unrestricted entry. B...

Spring coming soon though it is still cold ! Last year, I heard there is a good park named Narashino Bairinen (bairinen means plum grove park) that have much plum trees near my house after flowers f...
I wanted to see White-eye that come to the park in this season every year. But I heard they' go to somewhere during daytime.
Because there are many people during plum blossoms season in the daytime. I'll try to visit there early in the morning next year.
Though it is not large park, there are many plum trees. Red, pink and white plum blossoms are beautiful.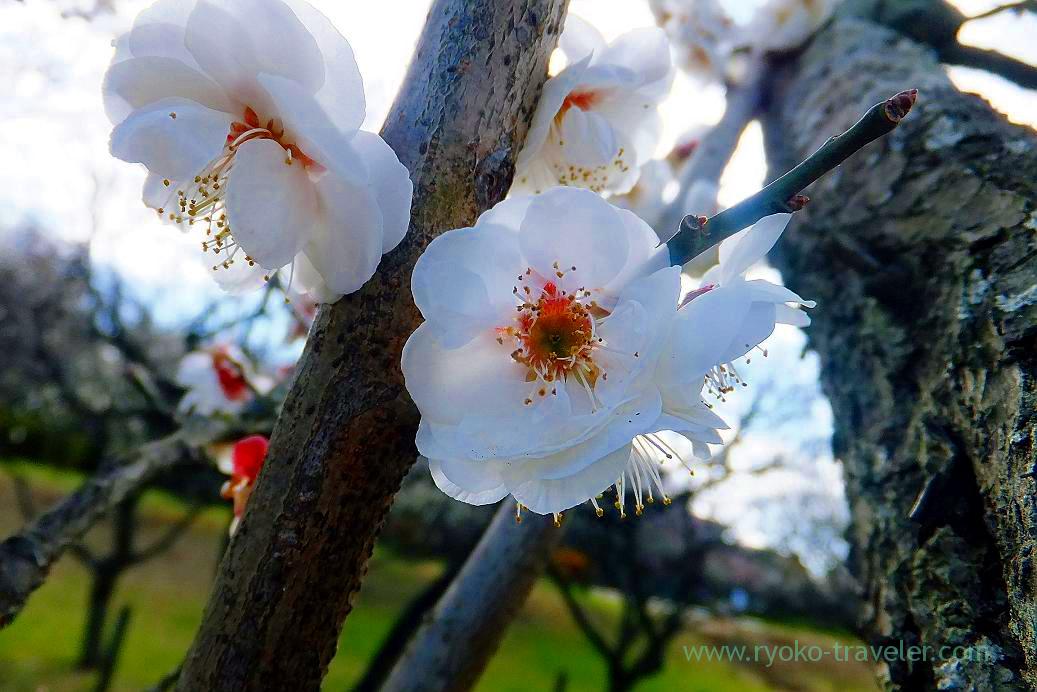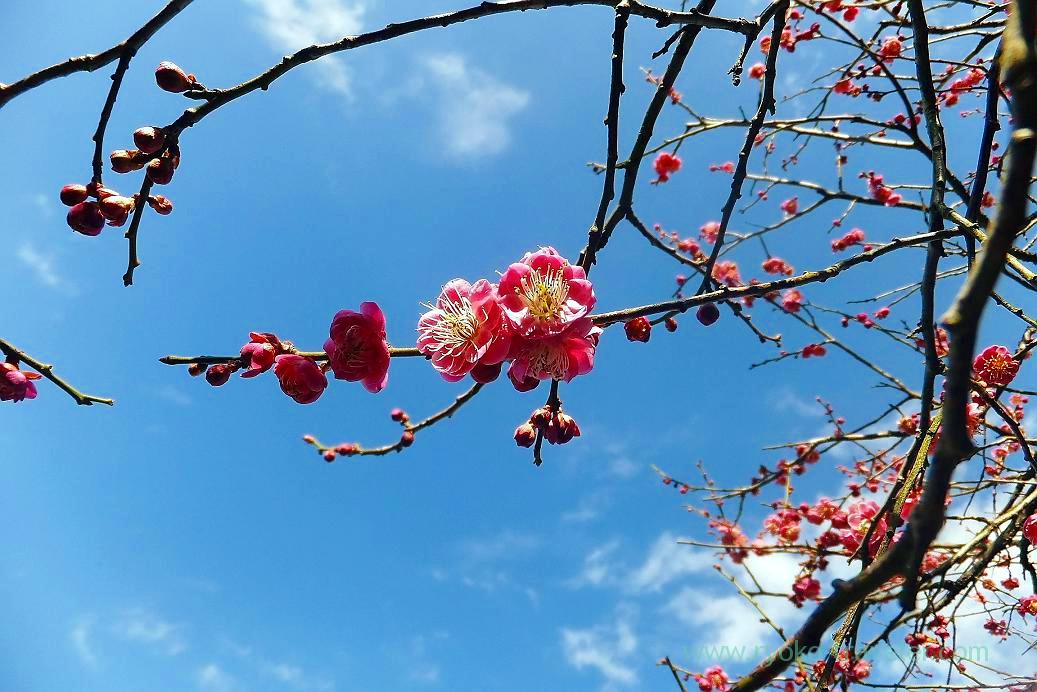 There's yard surrounded by plum trees and it is in residential district. So, there's family who enjoy playing catch 🙂
About Narashino bairinen (Narashino Ume grove park, 習志野梅林園)
Address / 4-4 Saginumadai, narashino-shi, Chiba
Station / Keisei-Okubo station (Keisei main line)