Spring coming soon though it is still cold !
Last year, I heard there is a good park named Narashino Bairinen (bairinen means plum grove park) that have much plum trees near my house after flowers fell. 🙁
I was disappointed a bit. So, This year, ume season has set in. So, I went to there sunday.
This year, I couldn't see wintersweet.Because it is very cold this winter ,so it bloomed too late.
In fact, I went to there before half a month.
I thought it's good time for see ume blossom.
Well, these are the picture on that day :).
It is really too late that ume flowers have bloomed this year.
Many ume flowers are blooming! Whee! 😀
There are about 200 ume trees in this small park.
This pink flower to attract notice. this deep pink flower.
What flower most draw my attention is this pink.
There are pale pink flowers, too.
It's cute 😀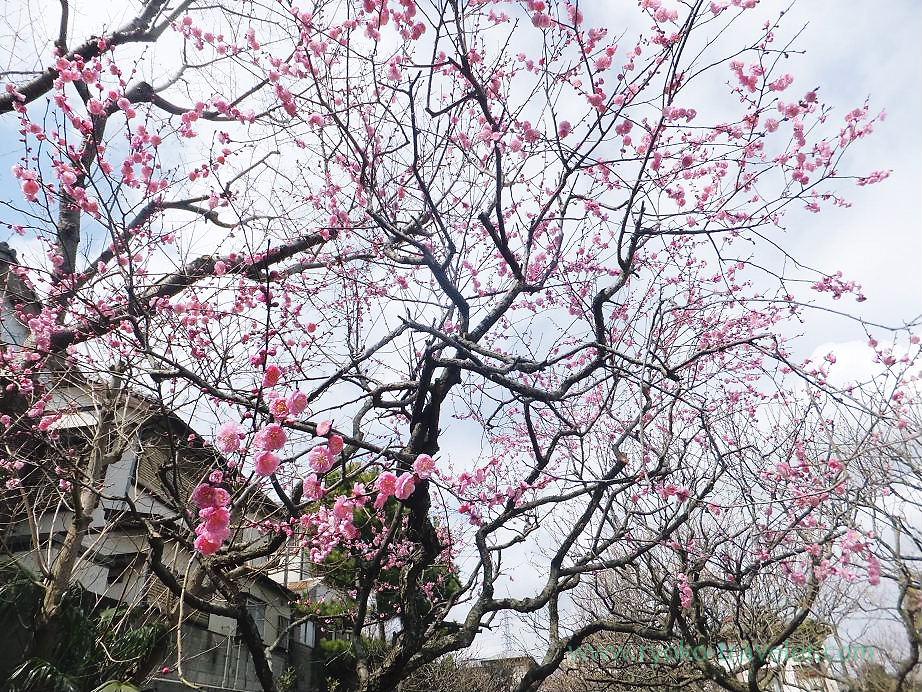 Sure, there are white, too.
Wow! Much white flowers !!!
The tree still had many buds.
Beautiful 😀
Mottled flowers of pink and white.
There are some trees not blooming yet.
I think these ume will be full bloom next weekend.
About Narashino bairinen (Narashino Ume grove park, 習志野梅林園)
Address / 4-4 Saginumadai, narashino-shi, Chiba
Station / Keisei-Okubo station (Keisei main line)