Then I moved to Kofuku-ji (興福寺) . This is world heritage. I took much picture there, but I couldn't take well except this 🙁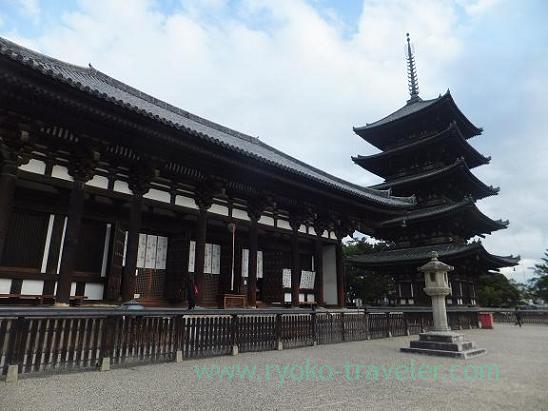 There is a national treasure hall in the ground.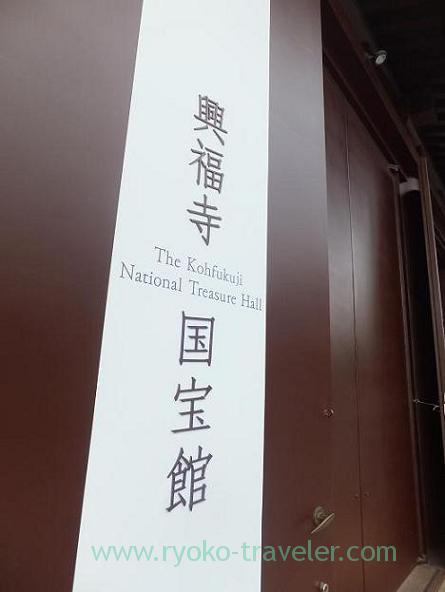 Taking a picture in the hall is prohibited. Large number of Buddha statues are in.
Statue of Senju Kannon Bosatsu (Thousand-Armed Kannon) is so big.
There was a crowd(principally ladies)  in front of statue of Ashura . Though it is a statue of buddha, very popular among women because it have a good face like a boy.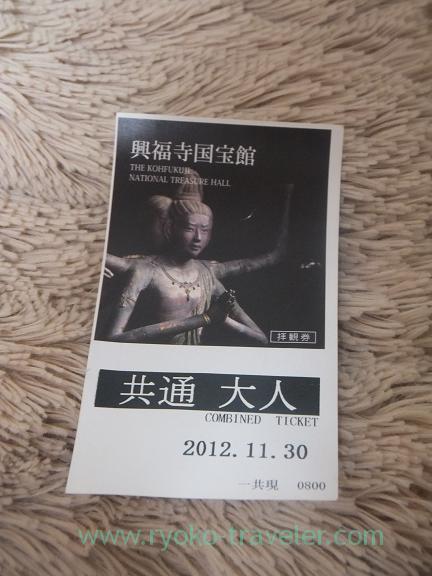 Well, I didn't think so…
Nanendo (南円堂)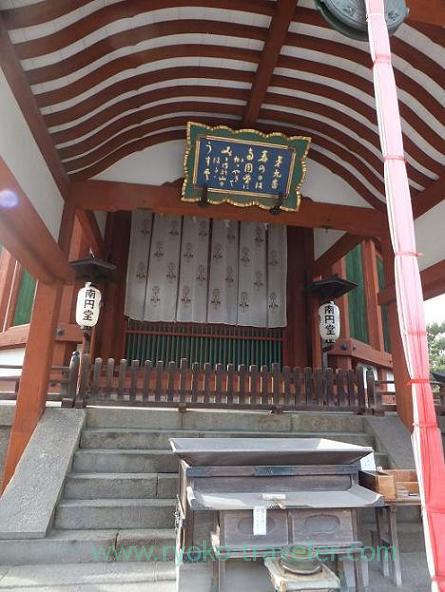 Hokuendo was under repair….
risky,,,,, this shop is risky ? Such a unpretentious shop have aggressive name!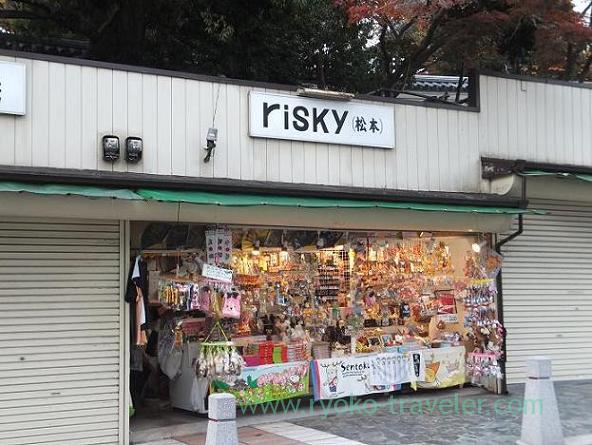 Five-storied pagoda can be seen.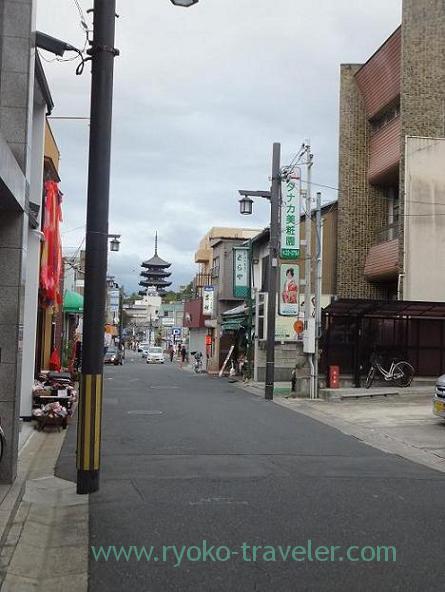 Gango-ji (元興寺)
It is world heritage, too. But there were not much tourists like Kofuku-ji.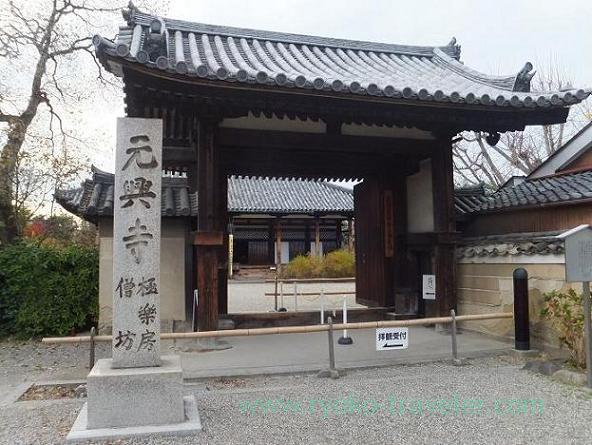 Maple leaves were bright.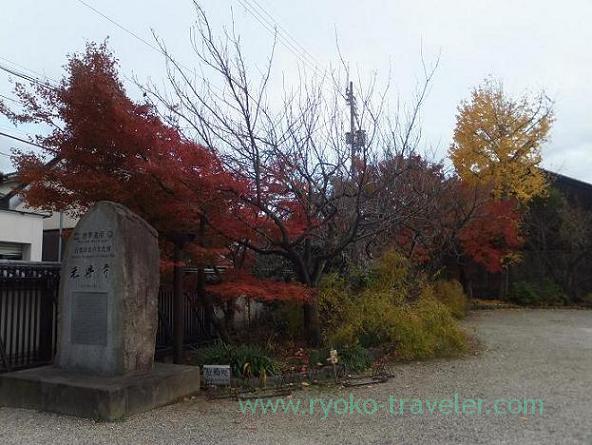 I like such a viewing.It seemed a framed picture.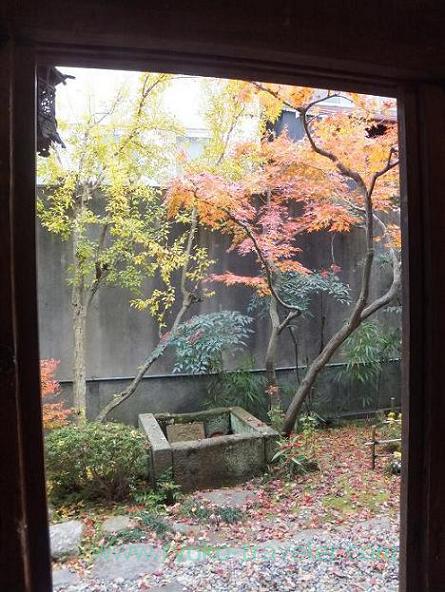 Gokurakubō (極楽坊本堂)
Main worship hall.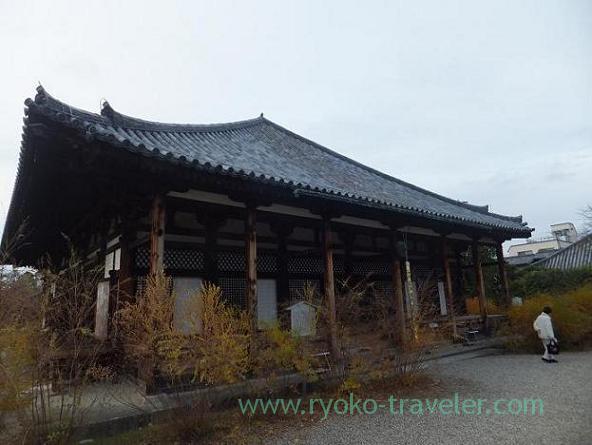 After arriving at my accommodation, I went to curry shop named Tarikaro .
Tarikaro set (タリカロセット) 1800 yen. Shop's waitress said me mixing curry and chicken and rice. I tried a bit, but I didn't like eating them together. When I eat some kinds of curries, I want to enjoy the difference of tastes.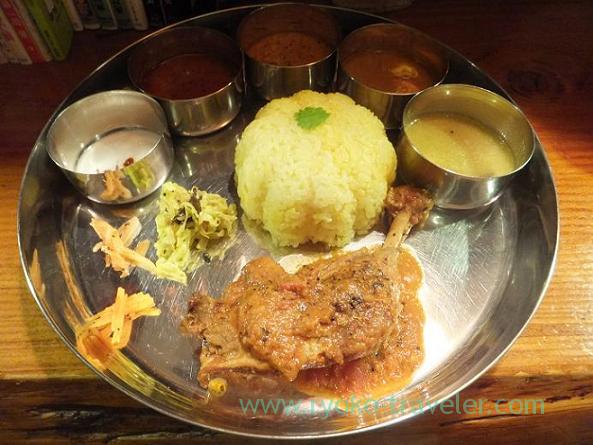 My accommodation had only two shower room. I wanted to take a bath, so I went to sento that called Onishi-yu. This was a small sento but I warmed myself to the marrow by taking a long hot bath 🙂 Sento fixed charge in Nara is 350 yen. Lower than Chiba's.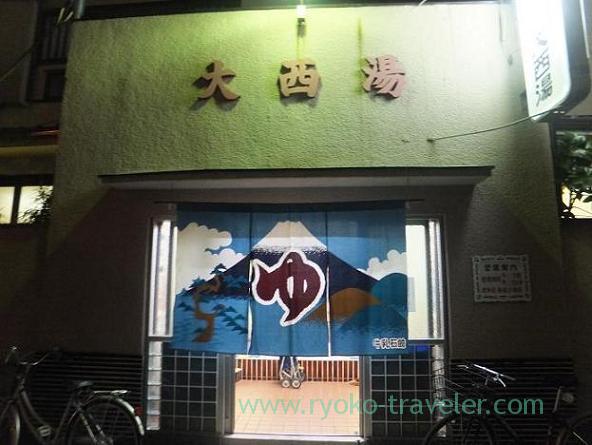 Tarikaro (タリカロ)
6-1-3 Minami-Uoya-cho, Nara-shi, Nara
Open – from 13:30 to 14:00, from 18:00 to 21:30
Holiday – Mondays, Thursdays
Ohnishi-yu (大西湯)
18 Nakasuji-cho, Nara-shi, Nara
Open – from 15 to 23:00
Holiday – Second and fourth Mondays