After checking out from my accommodation ,
I went toward Nara Park.
But I reached at the back gate of Todaiji temple by mistake. I took the wrong way.
I intended to go to Todaiji temple in any case, so there was no problem, though I wanted to enter Todaiji temple from main gate 😛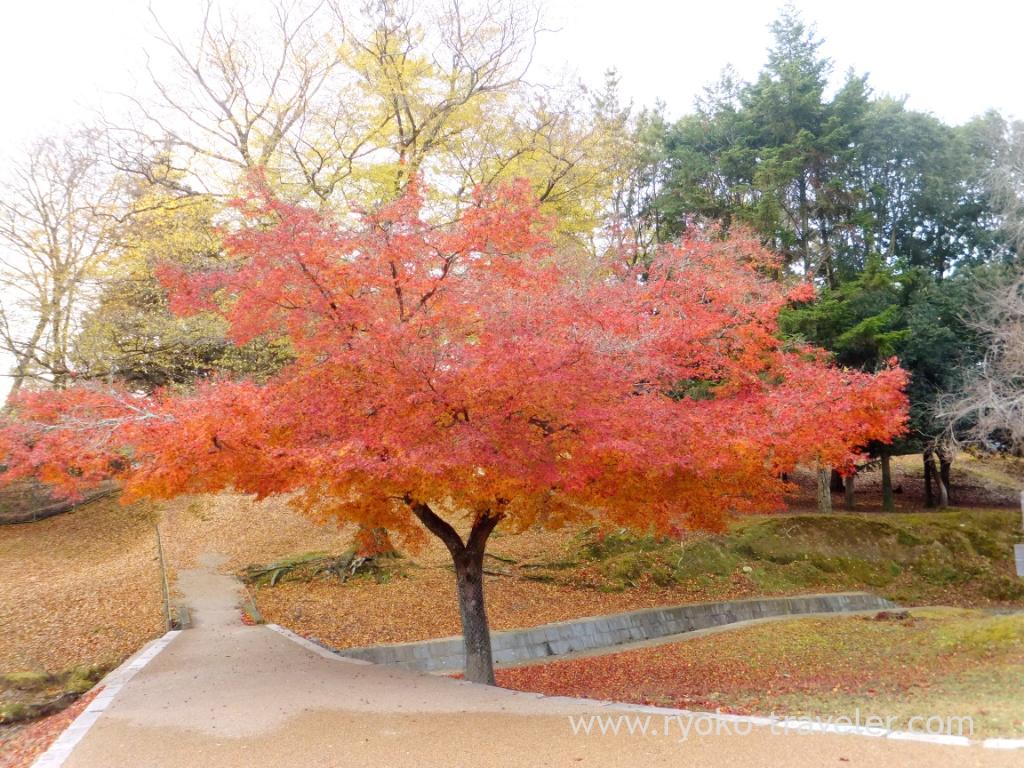 Yellow carpet.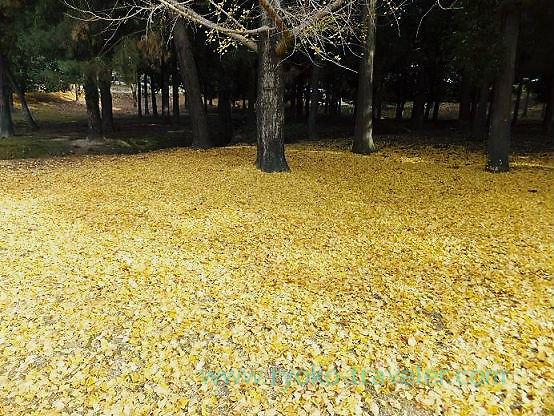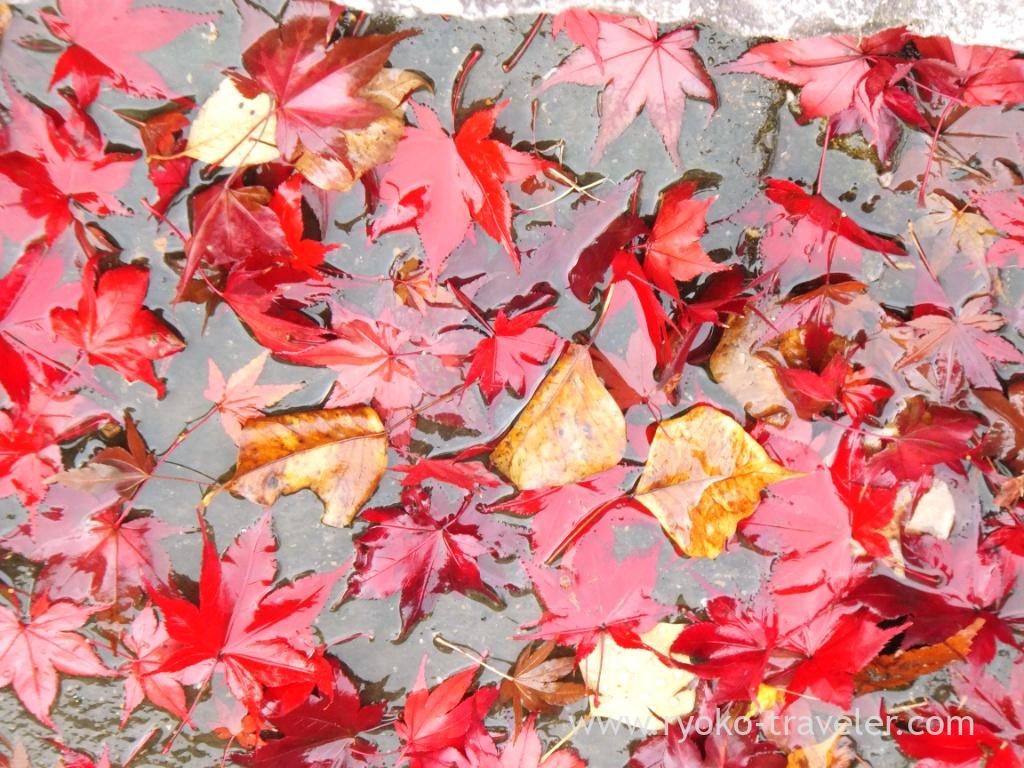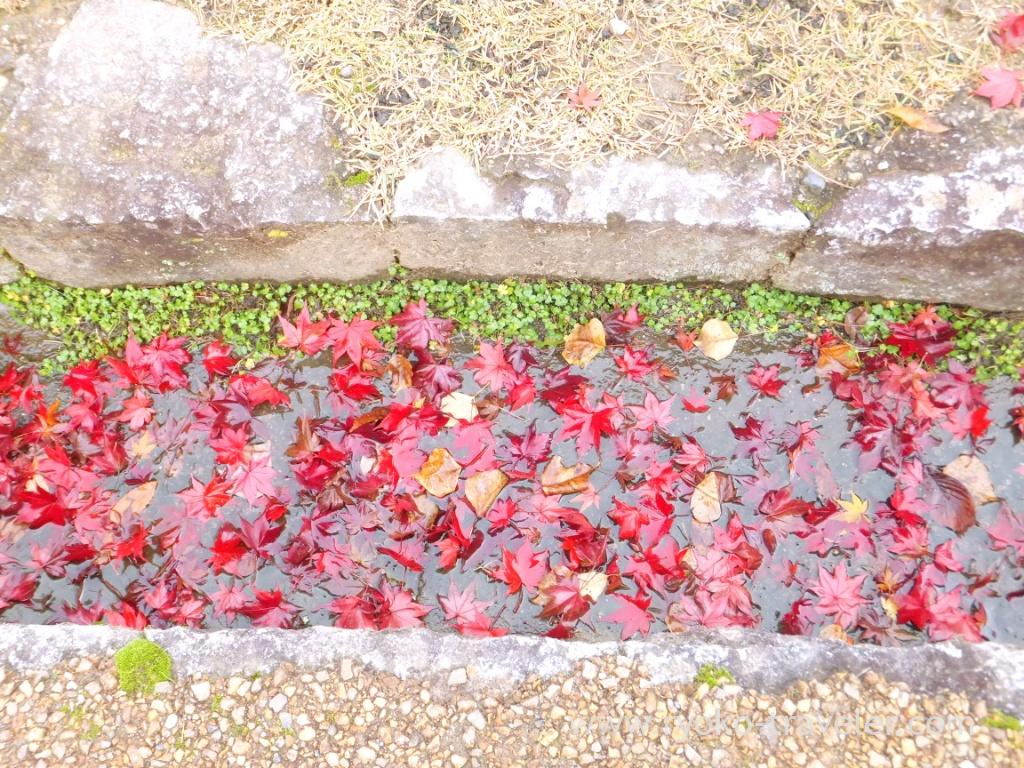 Daibutsu-den (Main worship hall)
Todaiji temple has vast grounds. Though I went to there so early in the morning, but there were already lots of people as you see.
Daibutsu-den. Entrance fee is 500 yen. It was early in the morning yet, but there were already a lot of tourist groups in the hall 🙂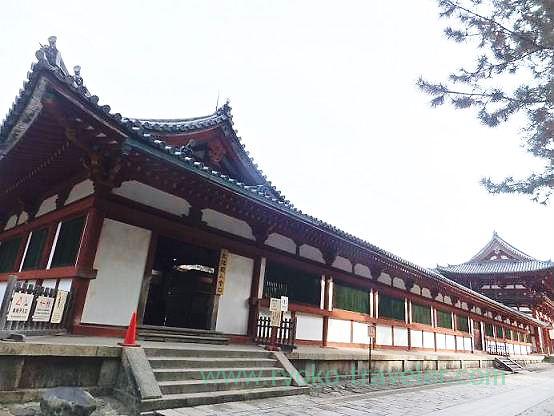 Nara no Daibutsu. So huge :O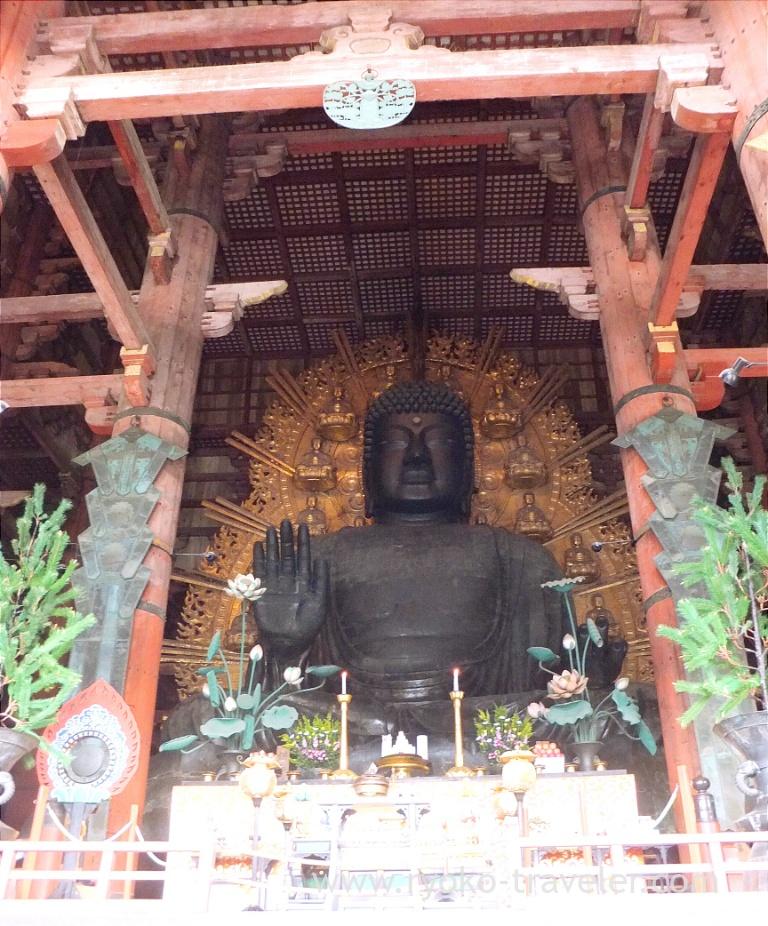 It is said that if you pass through the hole, happiness will come to you. I didn't do because it seemed I couldn't pass through the hole… The hole is so small.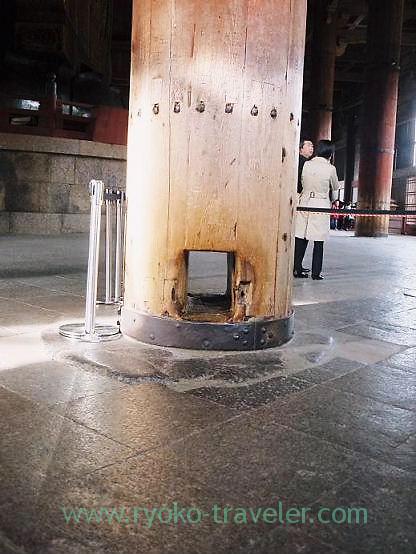 I could see fine view from top of the stairs.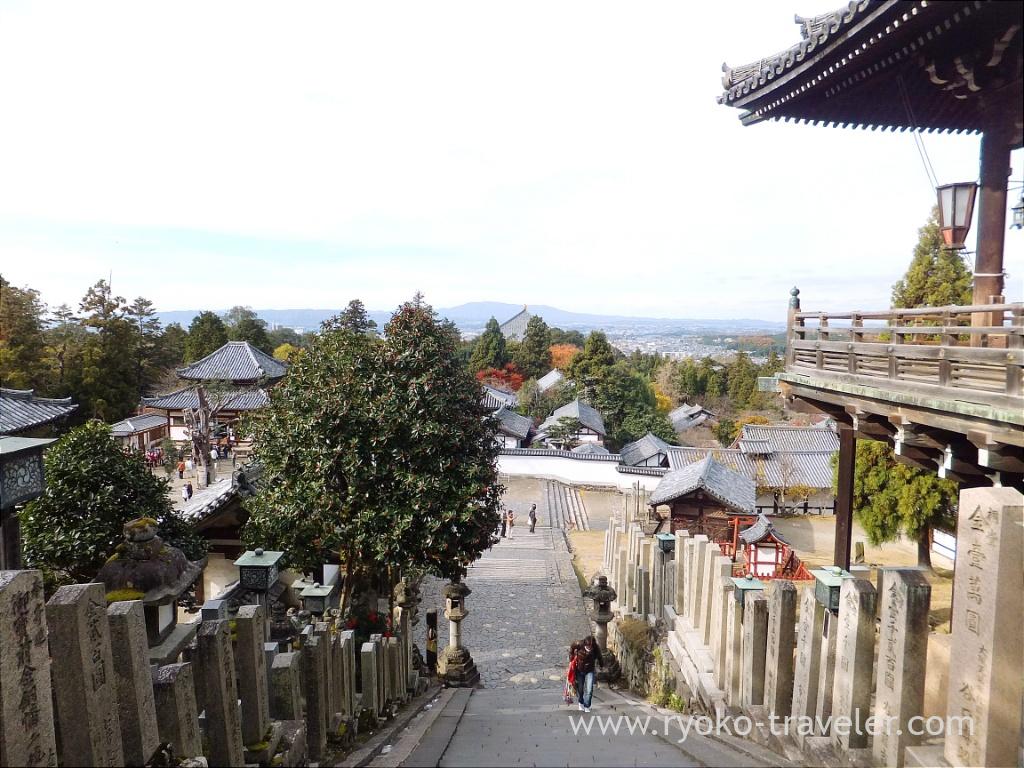 Bell tower.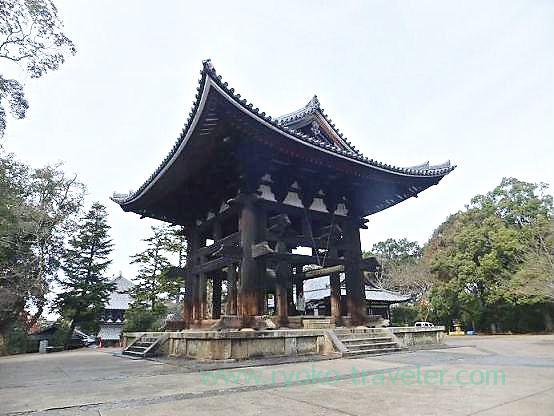 To my sad, I couldn't see Shosoin Treasure House (正倉院) because of its under repair.
Deer was everywhere 🙂
Fighting ? They gave a butt each other again and again.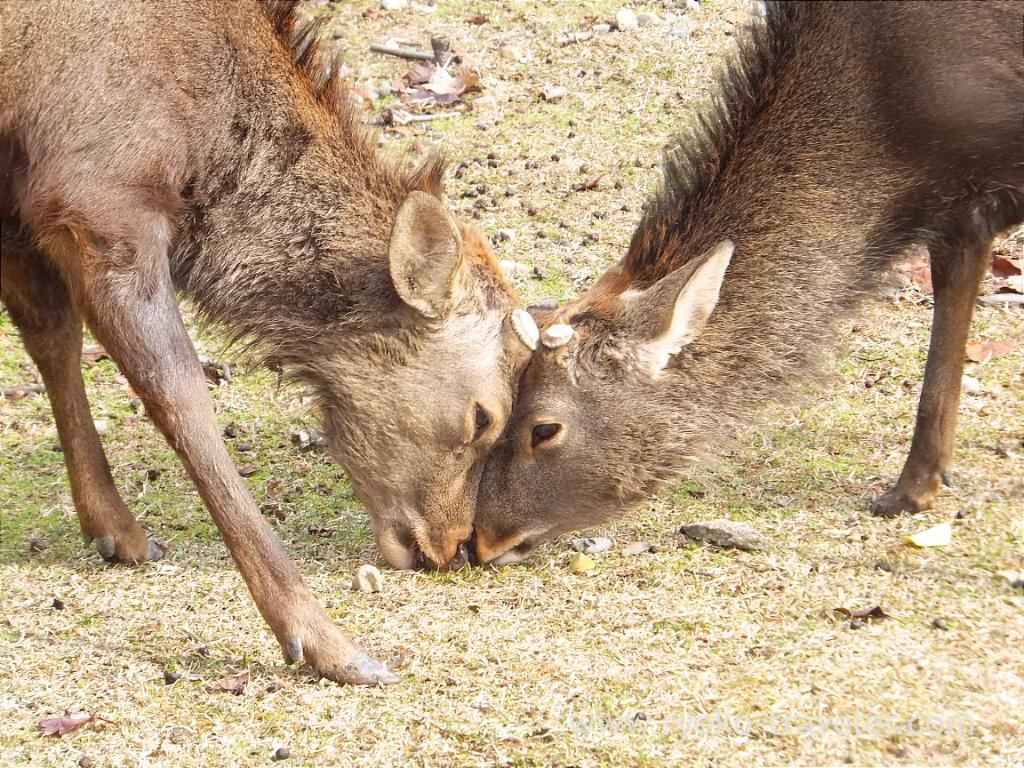 He was relaxing on the lawn.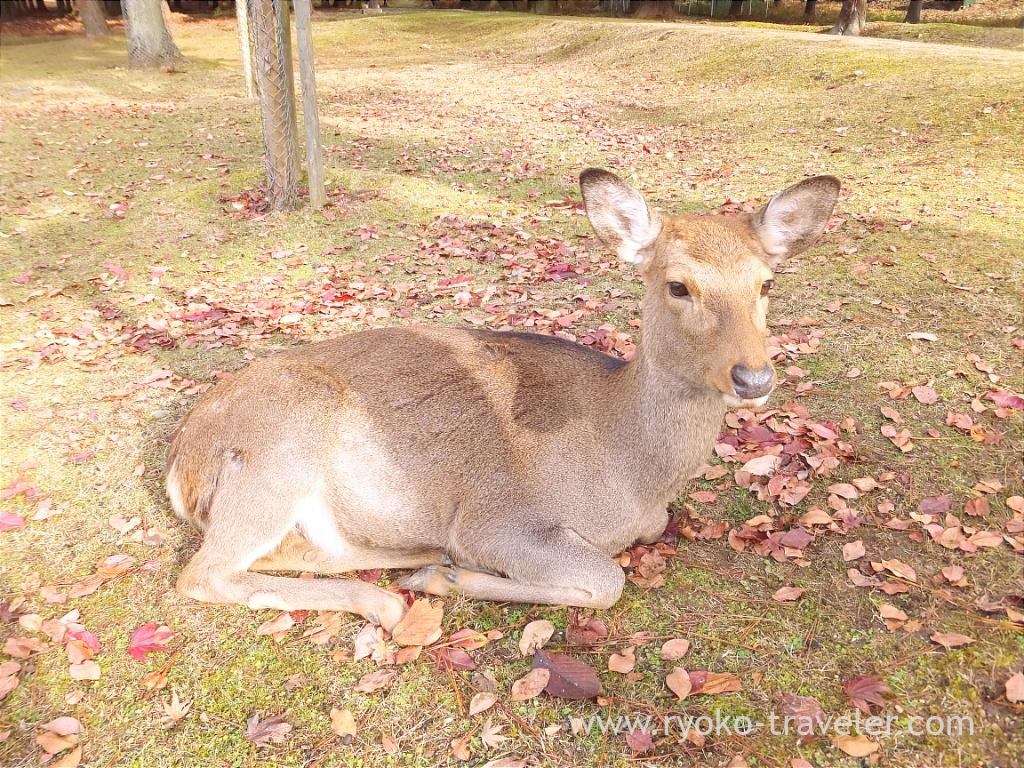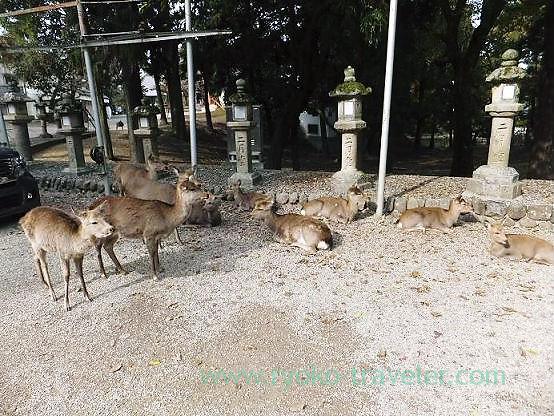 He took slow strolls around the pond by himself.
Some red leaves made the scene more scenic.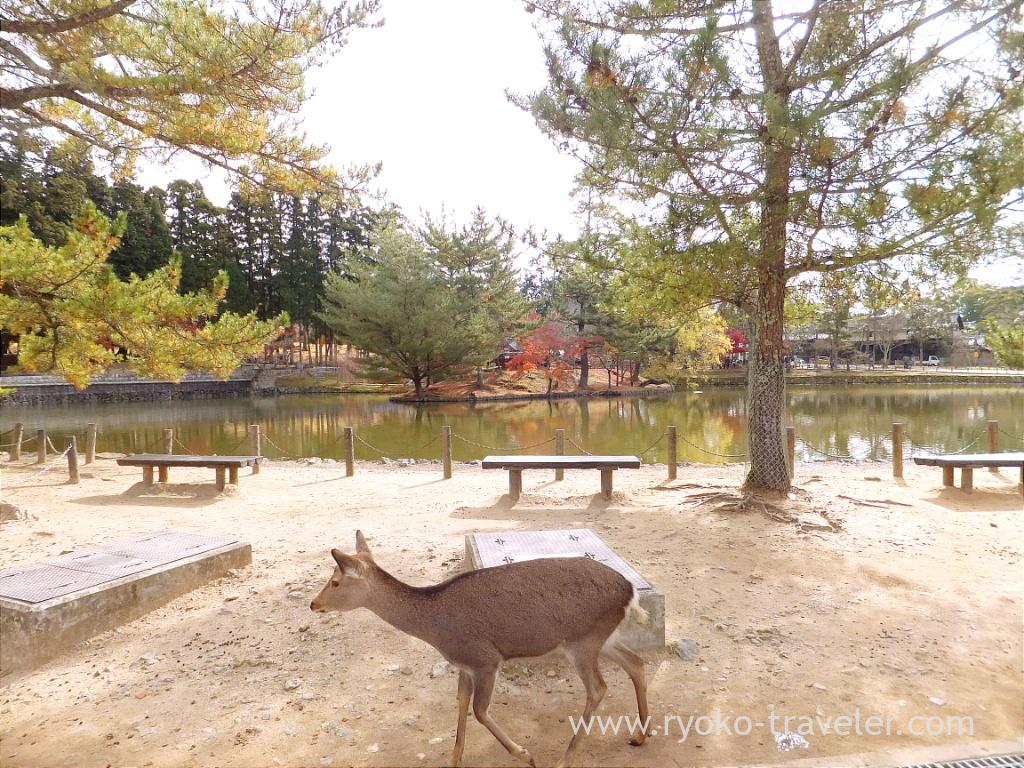 Smaller might be a child 🙂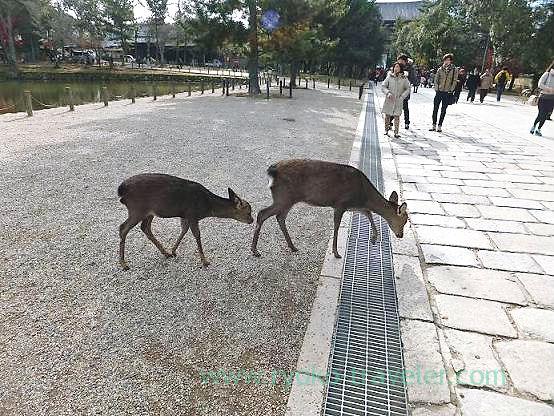 I got out from main gate.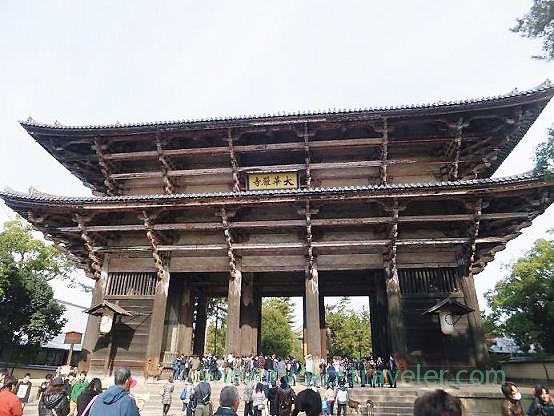 Still, I couldn't find a borderline between Todaiji temple and Nara park.
I might not have been to Nara park…Oh, well 🙂
After that, I went to eat warabi-mochi.
Well, I bought a socks at a souvenir shop in the Todaiji temple. Wondering what does Kitty pray for. 😀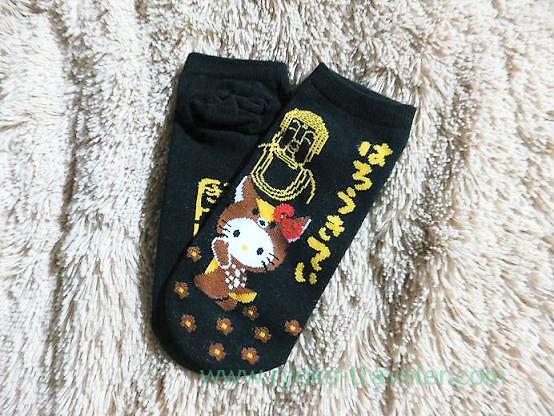 About Todaiji temple (東大寺)
Address / 406-1 Zoushi-cho, Nara-shi, Nara
Station / Kintetsu Nara station (Kintetsu railway), Nara station (JR)
Website / http://www.todaiji.or.jp/english/index.html(in English)
About Nara park (奈良公園)
Address / 30 Nobori-Oji-machi, Nara-shi, Nara
Station / Kintetsu Nara station (Kintetsu railway), Nara station (JR)
Website / http://nara-park.com/(in Japanese only)