I used to eat rice at every meal time without fail and didn't like eating breads.
But recently, I often eat breads as lunch and breakfast .
I like eating sandwiches for breakfast or lunch at my balcony.
I bought bagel sandwiches to eat at lunchtime the other day, too.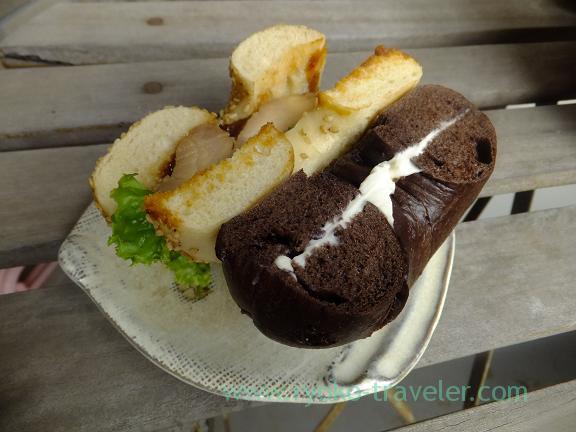 I bought it at "Bagel & Bagel". In Japan, large number of people associate bagel with "Bagel & Bagel". It is so popular shop. Well, its name have "Bagel"
I sometimes make bagel sandwiches, but I'm no match for professional 😛
Like as chalk and cheese !
And also it is inexpensive.
If I cook it, I have to buy chicken and lettuce at first. It will cost me more 400 yen.
Tasty, good looking and inexpensive. That's good.
I like right one better. It is chocolate flavored bagel with cream cheese. Simple one.(I love cream cheese !!!)
It was a holiday, so, I drunk a beer.
Lion stout. Sri lankan beer 🙂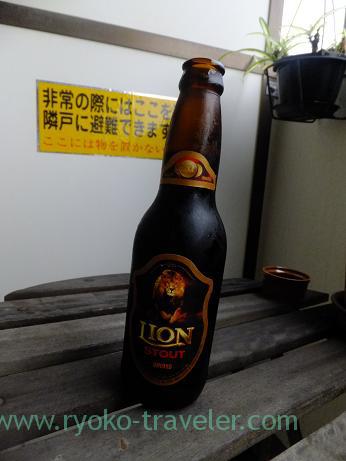 I tried drinking it, but it was so bitter !