The other day I went to Funabashi to have lunch.
At first, I wanted to eat raw tuna at "Maguro-ichi (まぐろ市)". It is a izakaya. The izakaya serves raw fishes bowl at lunch. But to my regret, the izakaya didn't opened on that day.
So I wandered aimlessly around Funabashi Keisei station.
Then I remembered the bar that I had wanted to go and I went into Funabashi keisei station building.
The bar's name is "Kaizoku no Daidokoro (海賊の台所)".
It means Pirate Kitchen.
Well, the bar serves some countries' dishes like pirate ship cuisine.
(Though I didn't eat pirate ship cuisine 😛 )
I saw a Tapas plate. (1000 yen)
I saw this blackboard at the entrance. "Today's Tapas plate"
I like eating several foods. So I decided to order it.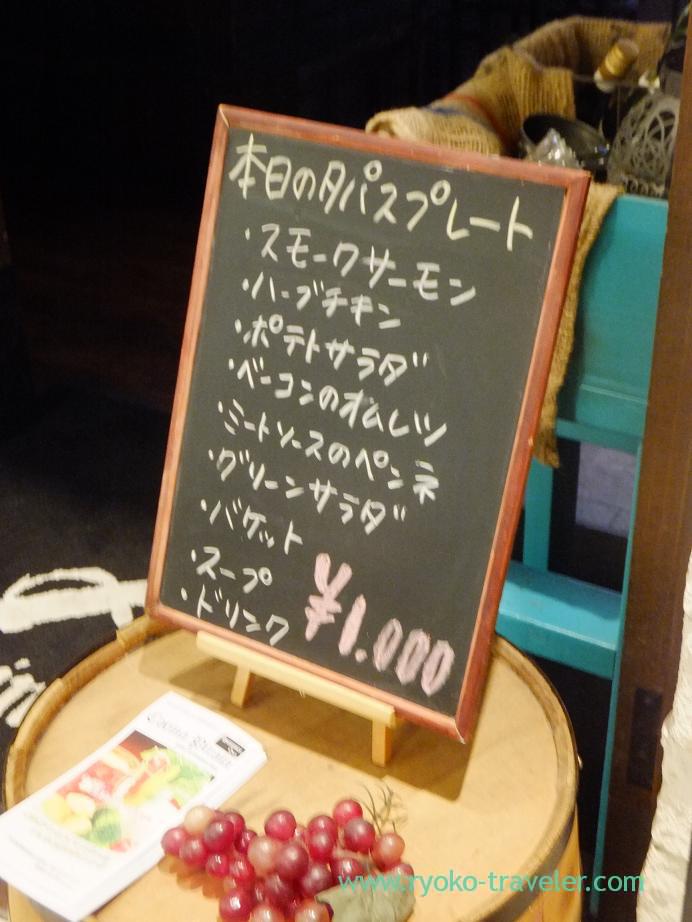 *Smoked salmon
*Herbed chicken steak
*Potato salads
*Bacon omelet
*Penne with Meat Sauce
*Green Salads
*Baguette
*Soup
*Drink
At first, baguette and soup came.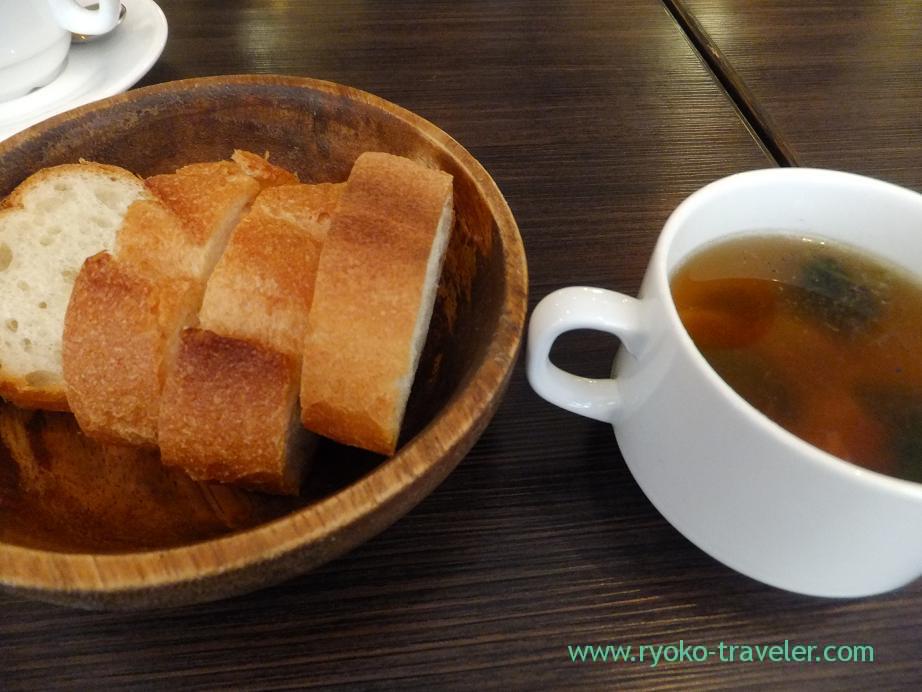 After 15 minutes or more, Tapas plate came 🙂
It took much time than I expected. Chicken was freshly grilled.
Rich colors !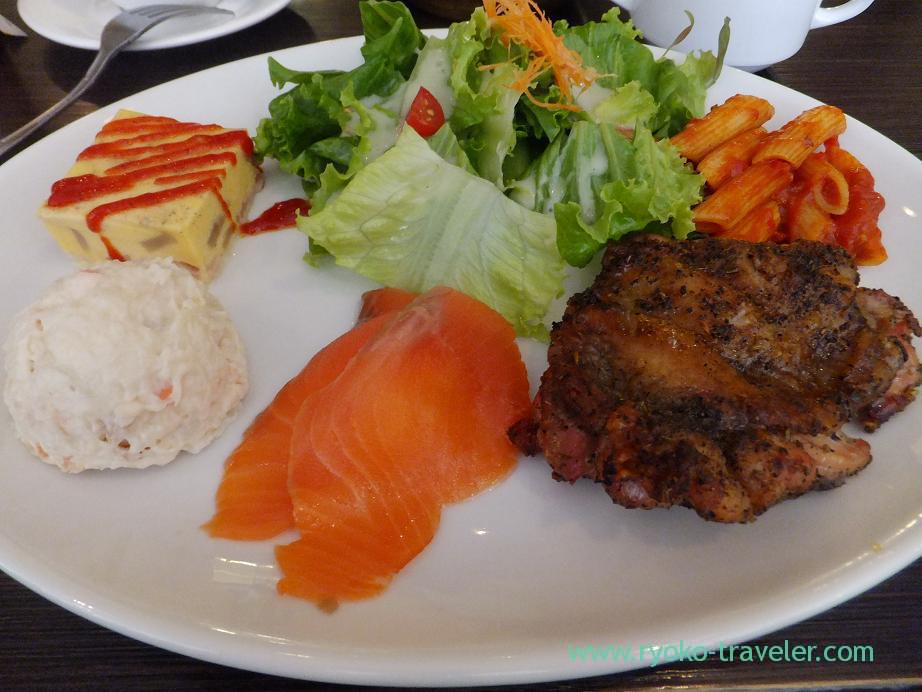 Each foods were not large, but everything was good and my stomach got full 🙂
Especially, the chicken steak was good. It had a good smell of herbs and it was juicy.
After eating, I drunk a cup of coffee.
I thought it was inexpensive.
********************************
Funabashi branch of Kaizoku no Daidokor.
http://r.gnavi.co.jp/g215409/
********************************
Well, autumn is really here.
The cosmoses are in full bloom 🙂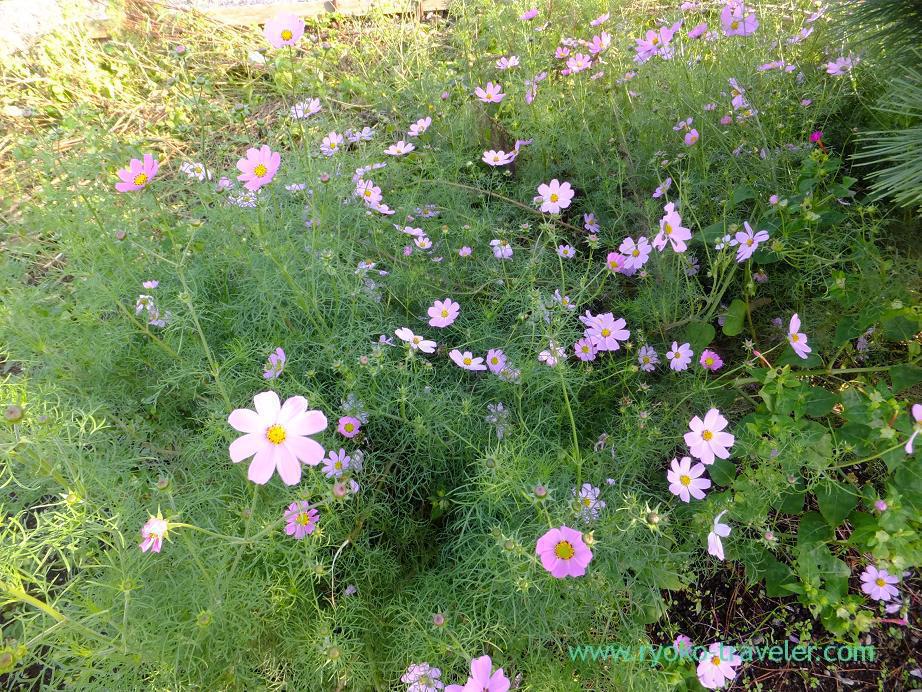 I like cosmos best in all kinds of flowers when I was a child.
So seeing cosmos remind me of my childhood.