Speaking of Hakodate, I know View from Mt. Hakodate (函館山) is one of the best sightseeing spot as well as Goryokaku. Especially the night view from the top of Mt. Hakodate is said to be one of the world's best 3 night view in Japan. I don't know another two though :p And also it's said that there are so many tourists from abroad. Actually, I heard a variety of language at there. Of course, many Japanese there, too.
We have three ways of going to the top of Mt. Hakodate. By walk, by car and by ropeway. I wanted to see night view, and I don't have driver's license. So, I had no choice but use ropeway. (Motor vehicle is prohibited to use the road to Mt. Hakodate in summer)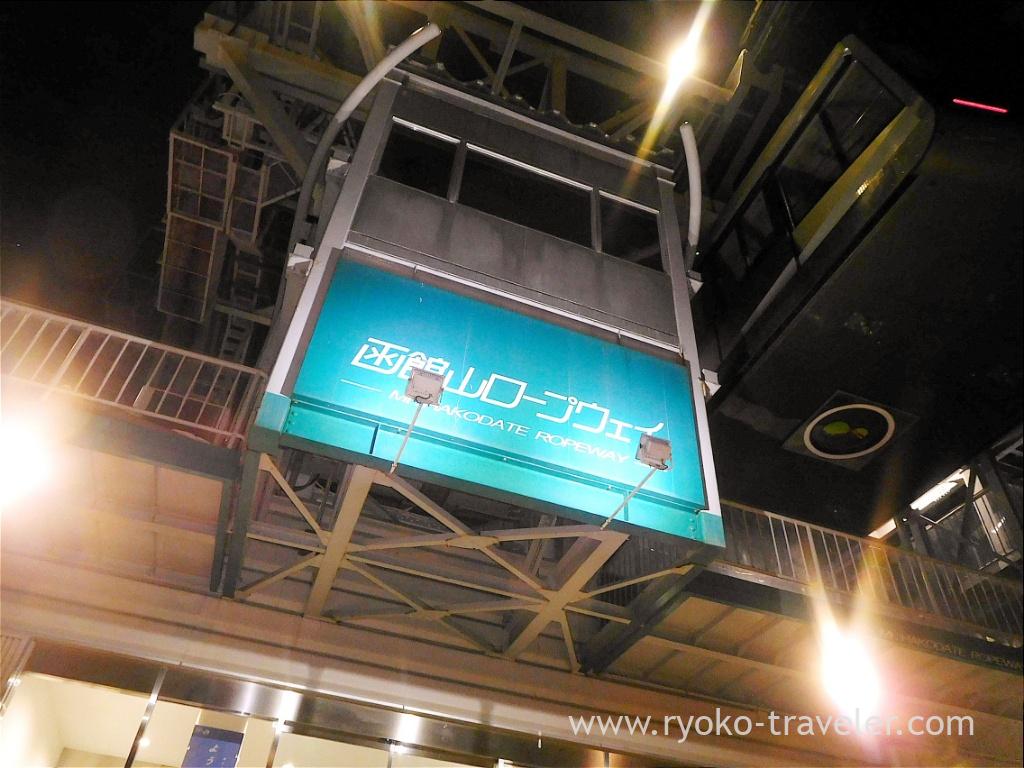 This is not the location of Mt. Hakodate. Mountain base station of Mt. Hakodate Ropeway . If you use Hakodate city car, Jyujigai station and Horaicho station is the best (about 10 minutes walk). If you use bus from JR Hakodate station, Ropeway-mae station (in front of ropeway station) is the best. It's in front of the ropeway station as its name.
There's ticket vending machines in the station. Electronic money (WAON, Rakuten Edy, iD, nanaco) is available. 1500 yen for round trip (Fee in the photo is lower than now).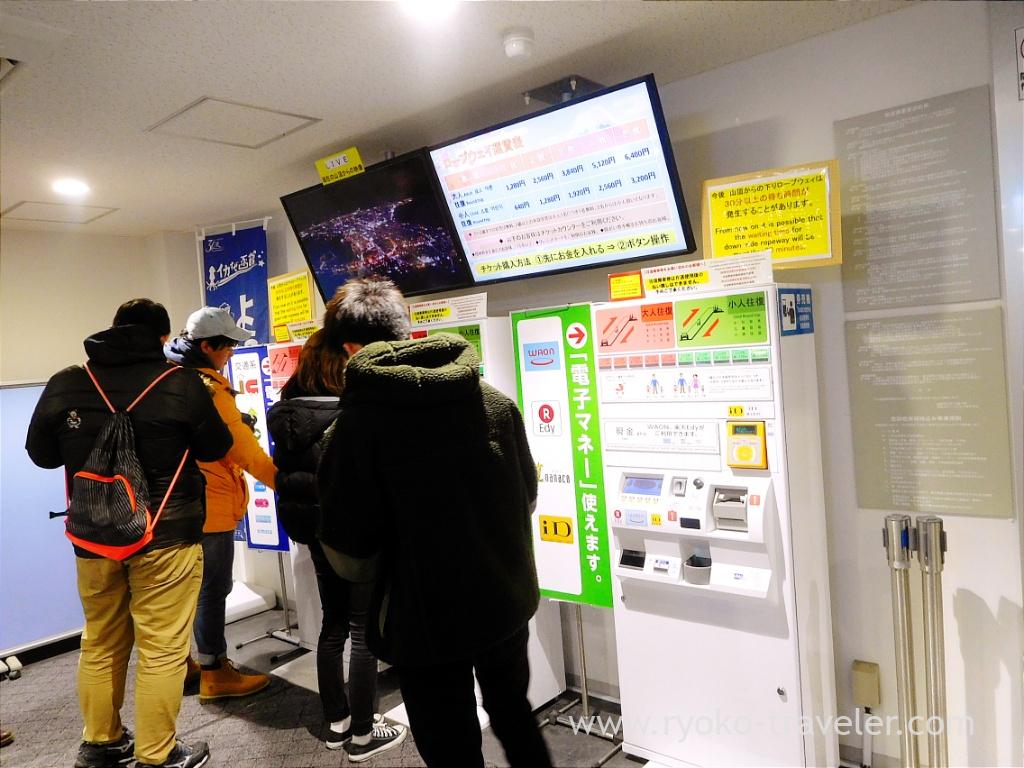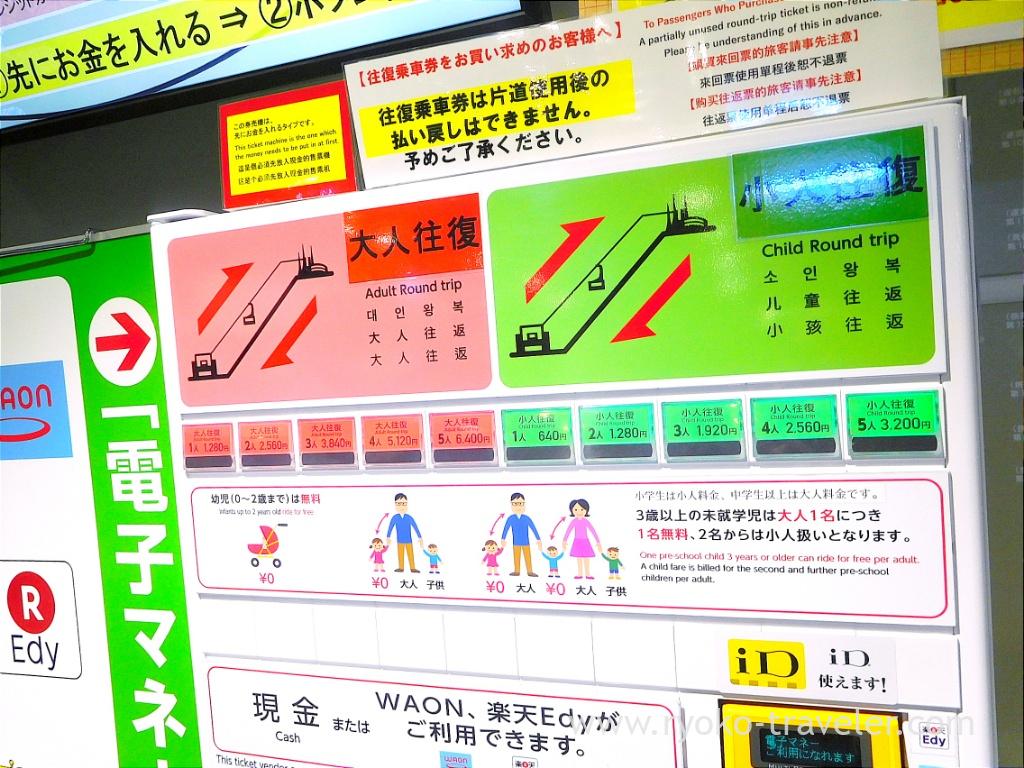 After you get ticket, you go upstairs and go toward the platform.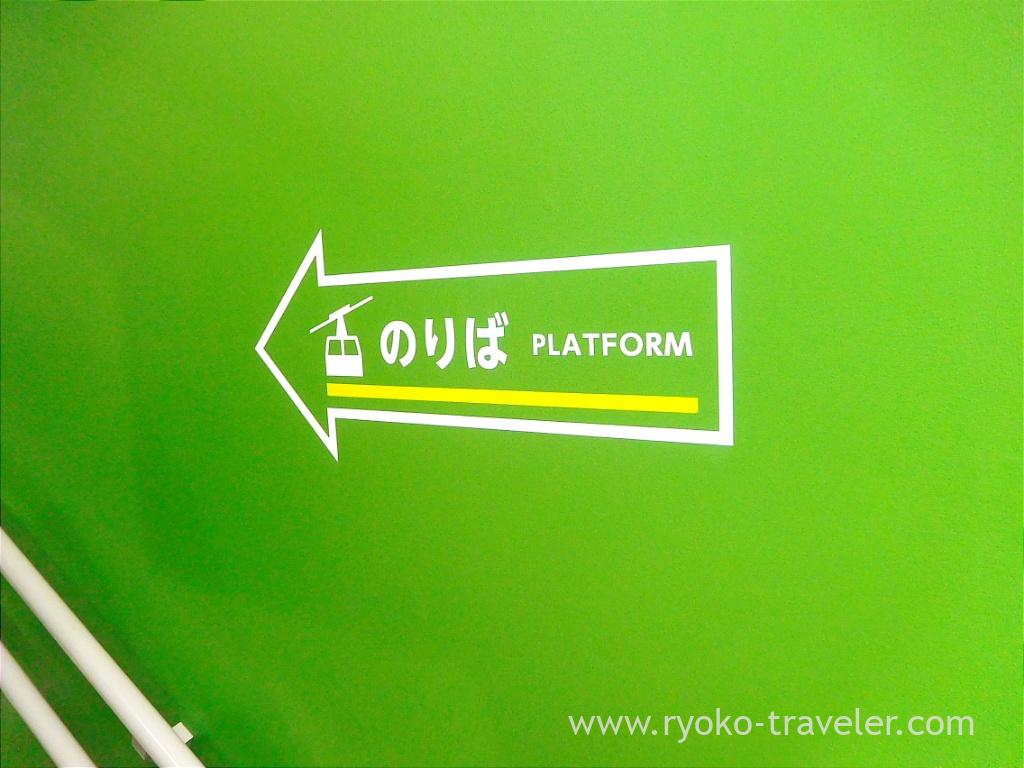 Last ropeway of the day is change depend on the season. (Details).It was winter season that time. So, last train to the top is 8:50 p.m., to the mountain base is 9 p.m. Umm. It takes 3 minutes. You might be able to get on both last train 😉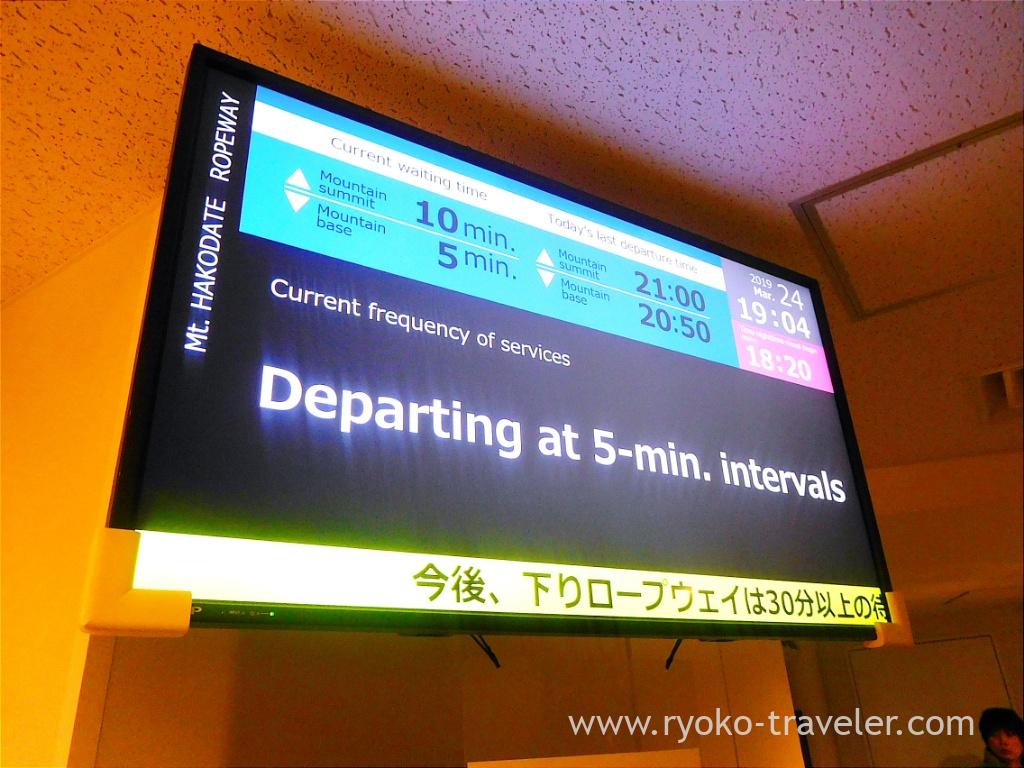 There were so many people waiting in line. When I got to the top of the mountain (before 7:30 p.m.), waiting time to the base station was about for 40 minutes :O. So, cars were packed :p Though it was windy day, and cars were shaked. But I couldn't hold something. I managed to go to the corner and leaned against the wall. But ropeway was fun.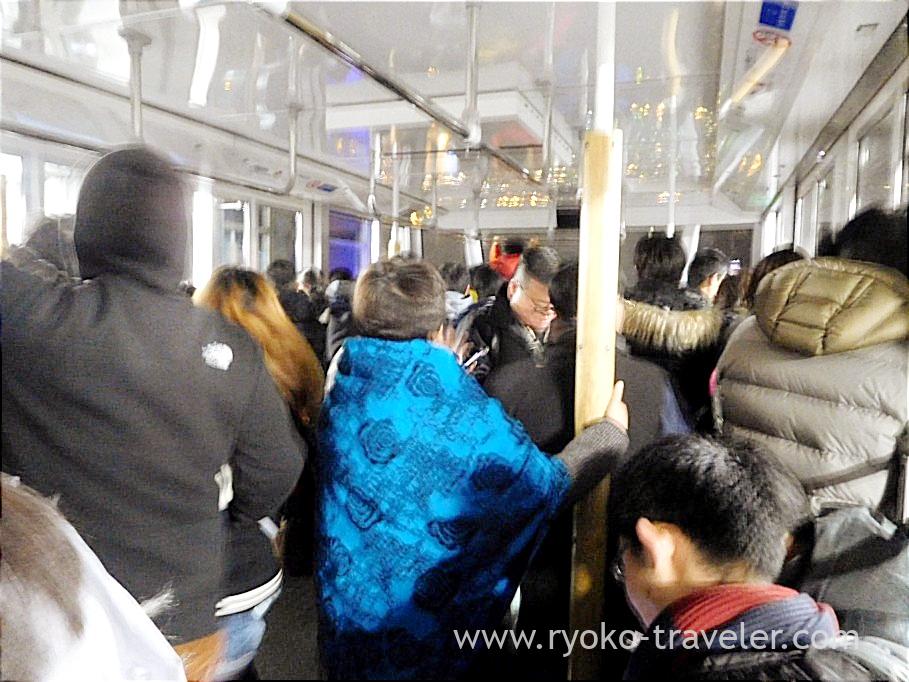 After I got to the mountain summit station, I went to the observatory following the guide. The top of Mt.Hakodate at night was so cold nevertheless at the end of March. But the night view was brilliant like jewelry and I couldn't help viewing it for a long time. Awesome.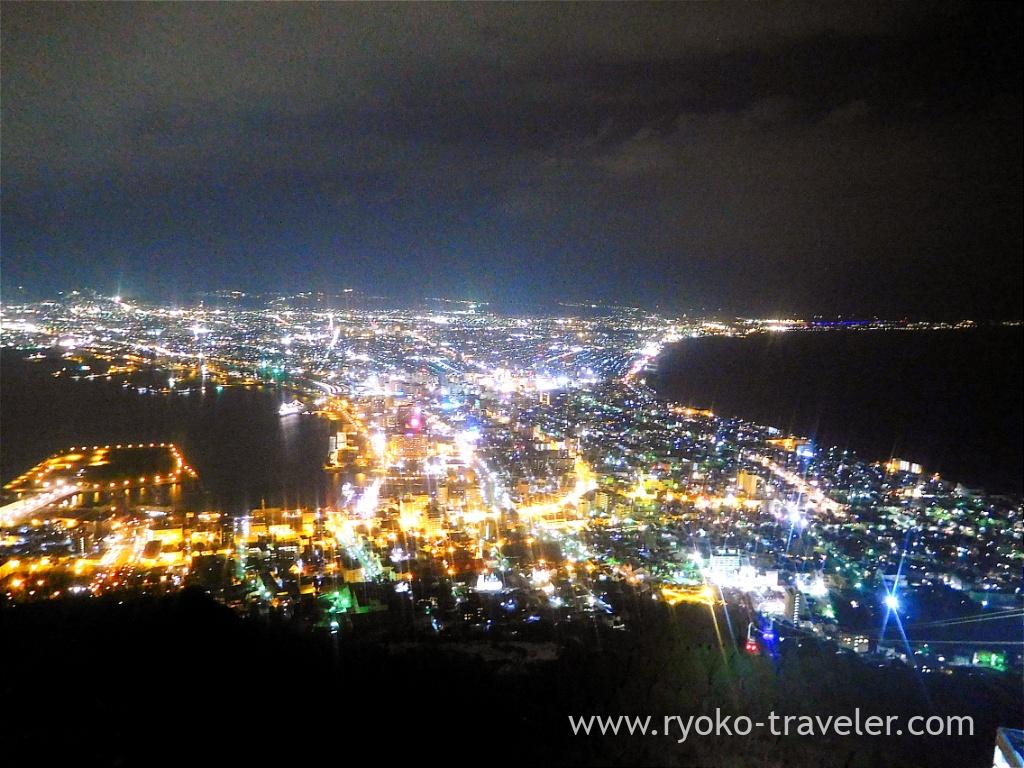 There's a souvenir shop and they sell many items and confectionery according to Mt.Hakodate. Of course, normal Hakodate souvenir, too.
By the way, when I went down to the base station (past 8 p.m.), waiting time to the base station was shorten. Only 5 minutes.