Motsuyaki center is on your side when you want to eat pork innards to the full !
We went to Motsuyaki center again that we enjoyed a lot last time 🙂
The staff led us to the seats at the back of the shop. The shop is larger than expected.
It was just after the opening time, so there were lots of vacant tables.
My drink was Japanese sake. Ume-Ichirin (梅一輪, 350 yen).
Ume-Ichirin is Japanese sake made by the company in Boso area.
This shop is so expensive, not just meat dishes but also drinks 🙂
Beer is cooled just before freezing! Around -5℃ !
Vinegared pork giblets (酢もつ, 350 yen)
Boiled giblets had crunchy texture and refreshing tastes. I love it.
Fried pork giblets (炙りもつ, 680 yen)
Contrary to vinegared pork giblets, this was so fatty by grilled. I'm sure that it go with rice… I'm planning to move to Motoyawata in the near future (If I could, I want to move to there within 2016) and I decided to visit this shop so frequently after moving to Motoyawata 🙂
Super Horumon Roll (スーパーホルモンロール, 120 yen)
Whenever you visit Motsuyaki center, you must order it. It have 100g of fatty part of pork giblet. Mass of collagen !
And more we ordered some motuyaki.
Tare (sauce) flavor. Guts, rumen and so on.
Salted flavor. Liver and heart.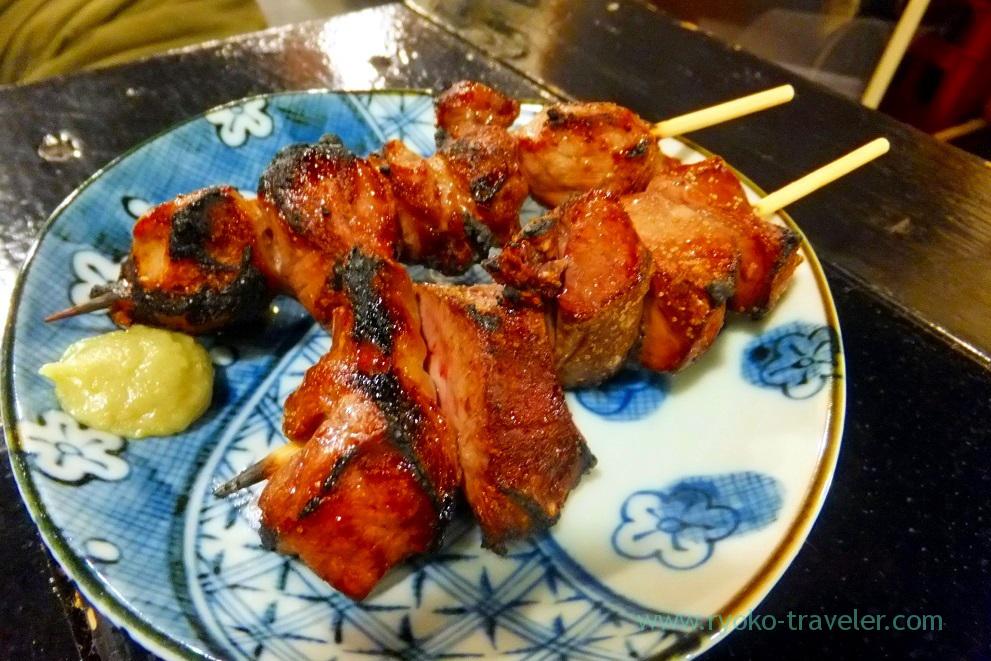 Almost all motsuyaki is between 100 and 150 yen per one stick. Of course, you can order from one stick.
Last, we shared this one bowl.
Simmered pork gristle bowl (軟骨の柔らか煮丼, 580 yen)
The pork gristle was simmered until it is soft with soy sauce, sugare, grated ginger and so on. The sauce was delicious !
Simmered pork gristle without rice is on the menu, too 🙂
I with they prepare half size of it on the menu… !
Unfortunately, the fryer machine was out of order, so we couldn't order something deep fried foods like deep fried liver that we like the best. I have to visit again for that.
Motsuyaki center is lots of branches in Tokyo area.
When you visit Tokyo by sightseeing, Kodenmacho (小伝馬町), Ningyocho (人形町), Monzen-nakacho (門前仲町), Asakusabashi 1st (浅草橋1号店) and 2nd (浅草橋2号店) branch is convenient 🙂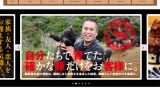 串屋横丁:焼き一徹:串屋横丁・小松屋のドリーマーズ株式会社
日本一美味くて、日本一リーズナブル。"もつ"のこと"肉"のことならどこにも負けません。感動の料理、驚きの仕組みにこだわり続けています。
About Motsuyaki center Motoyawata kitaguchi branch (もつ焼きセンター本八幡北口店)
Address / 2-15-17 Yawata, Ichikawa-shi, Chiba
Station / Motoyawta station (JR, Toei subway), Keisei Yawata station (Keisei main line)
Open / 17:00 – 25:00
Closed / No cheduled
Website / http://dreamersgroup.jp/ (in Japanese only)