There's Katsushika Hachimangu shrine within 10 minutes walk from my house. They have gingko trees along the promenade. Those are now their best.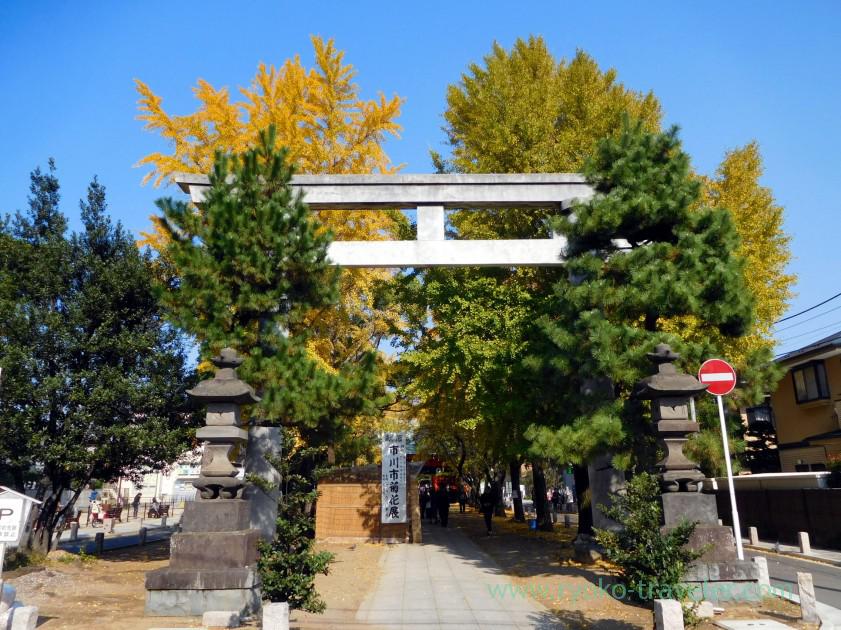 In addition, small exhibition of chrysanthemum (mum) is held until November 15th.
So beautiful. 🙂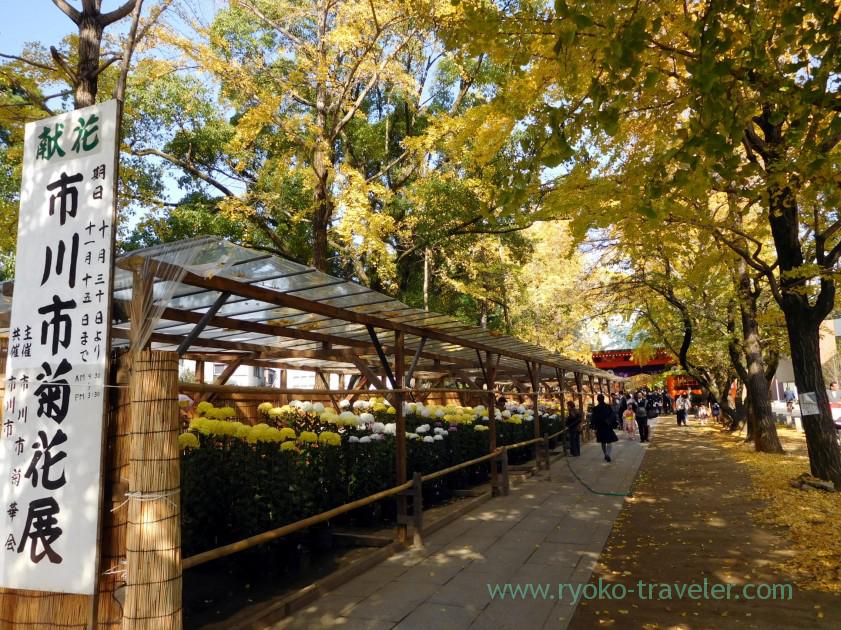 Yellow world is splendid.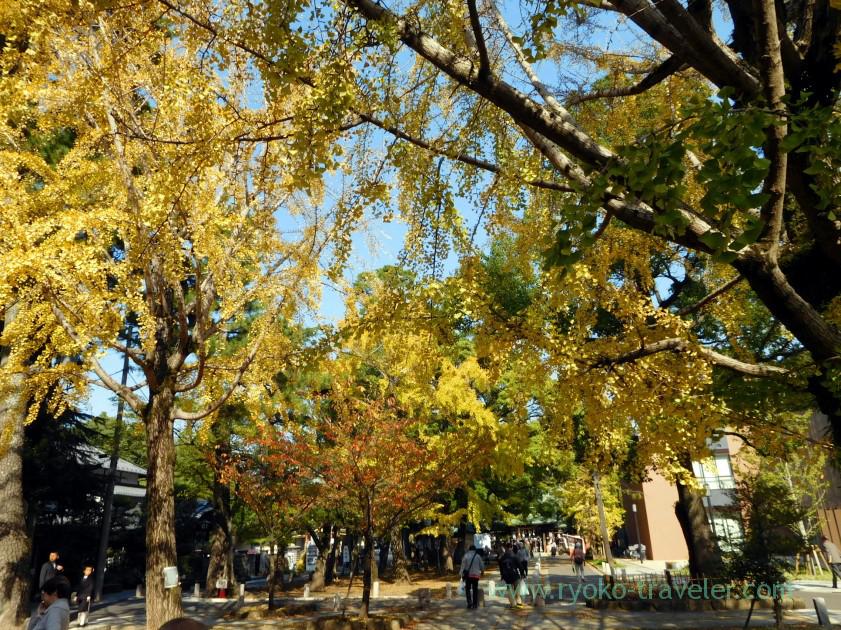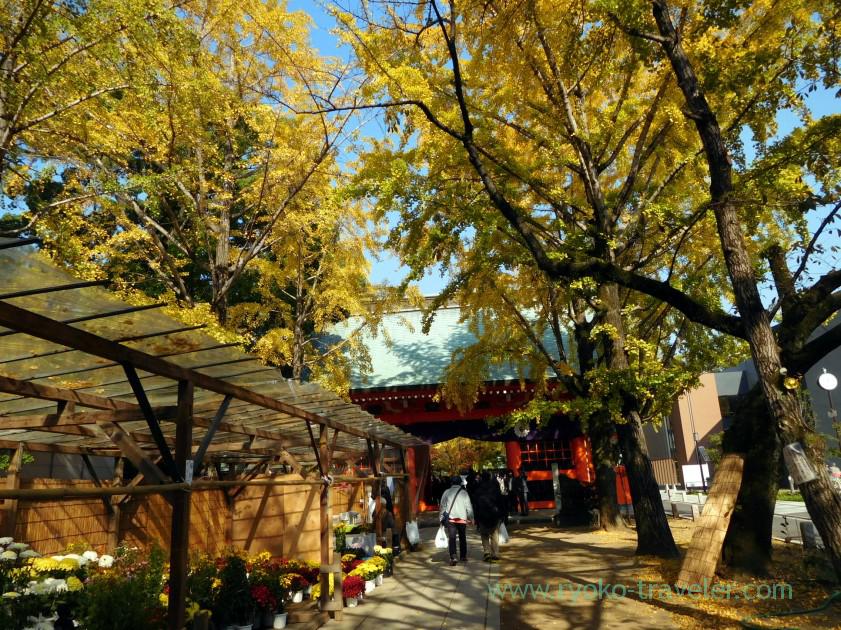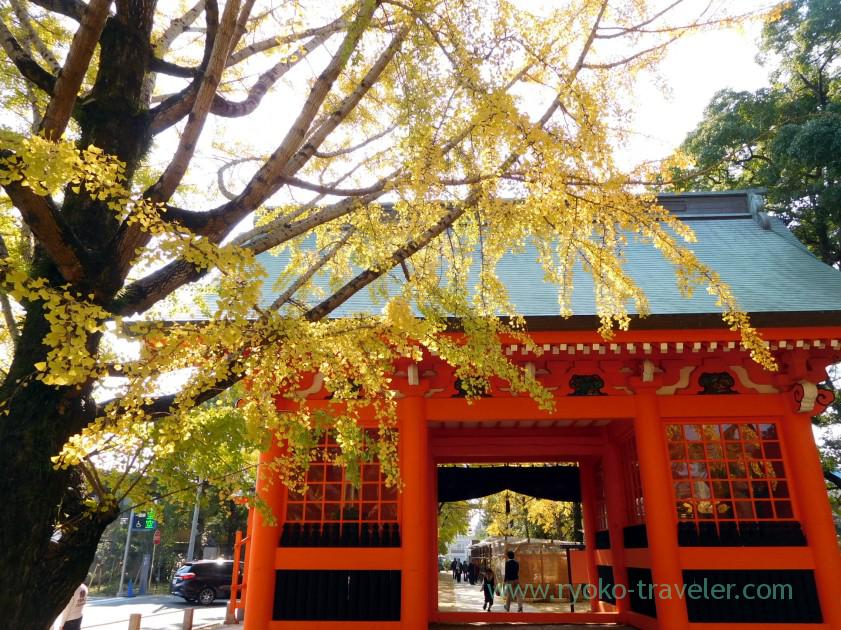 The popular huge gingko tree besides the worship hall is still green at the bottom of it. I think it'll completely get yellow 1 or 2 weeks later.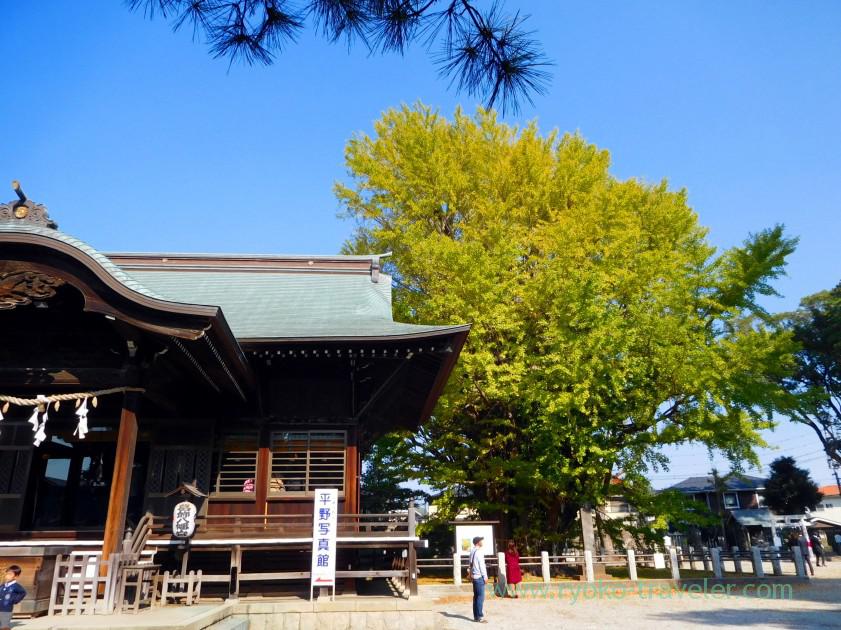 I heard this tree is about 1700 years old… Oh my.