I attended a celebratory gatherings(celebration of marriage) the other day.
It held at cozy French restaurant near Mita station.
I appreciate that she invited me so a happy event !
minobi.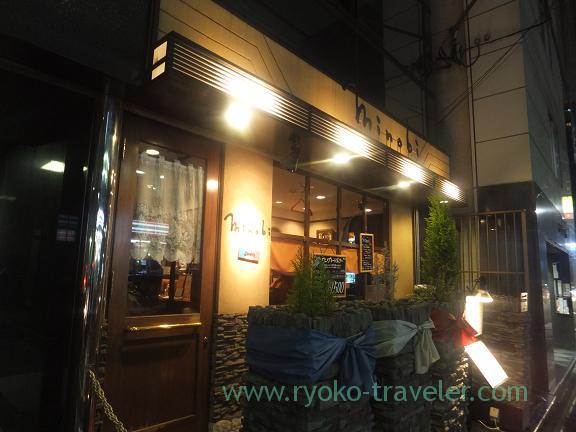 I knew only its name, but this was the first time to visit there.
It is really nice just as I was thinking 🙂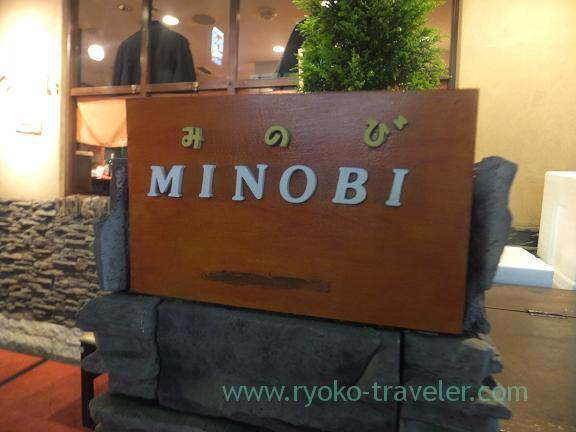 The restaurant prepared special course for their 7th anniversary.
We took the course. It cost us 7000 yen. It was inexpensive for the restaurant.
We toasted with blood orange juice and champagne.
And breads came.

*Minestrone. (ミネストローネ)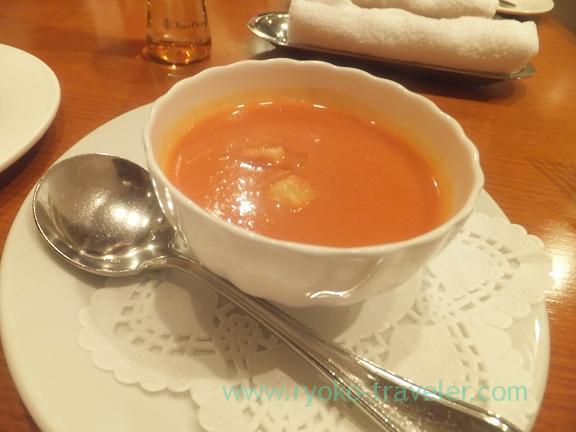 It was more tomato juice than soup.
*Antipasto1 – organic carrots mousse and marinated seafoods with spiny lobster consomme jelly
(有機人参のムース 魚介のマリネ オマールエビのコンソメゼリーをのせて)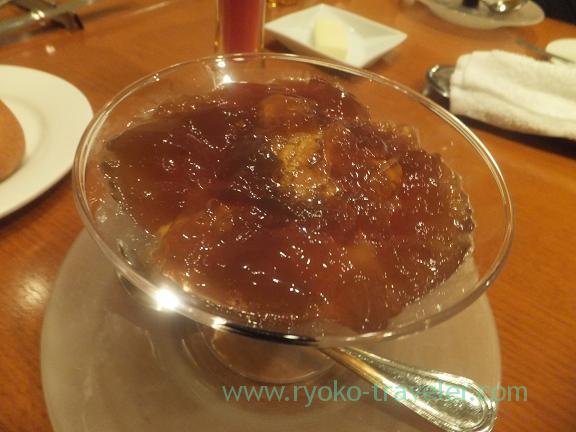 The sweetness of sea urchin and spiny lobster made me so happy, I felt like I could fly.
It was cold. I wanted to eat it more warm if I could.
*Antipasto2 – Poele of white asparagus from France and scallops from Hokkaido
(フランス産ホワイトアスパラガスと北海道産ホタテ貝のポワレ)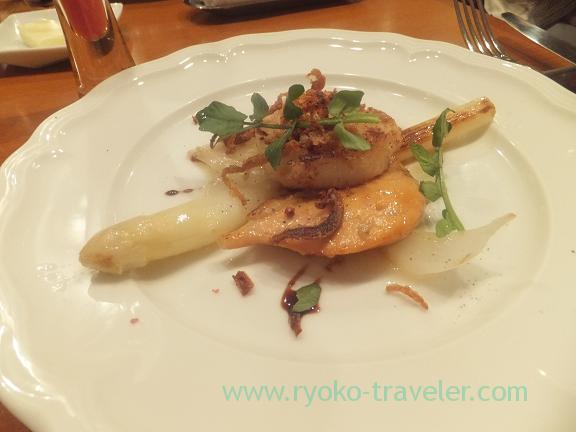 Good scallop have good liver 🙂
*Polere of fresh fish with crab bisque sauce and baked risotto
(鮮魚のポワレ カニのビスクソース 焼きリゾットを添えて)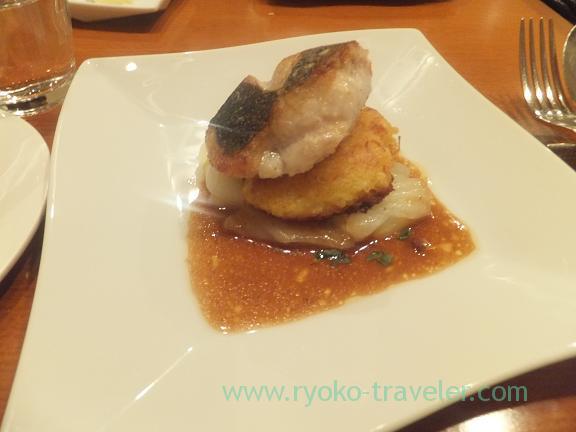 The fish was blackfin sea bass from Ehime. There was a spoon for risotto on the table, but I forgot to use it 😛
*Roasted duck's fillet from France, and braiser of foie gras and vegetables
(フランス産鴨フィレ肉のロースト フォアグラと野菜のブレゼ)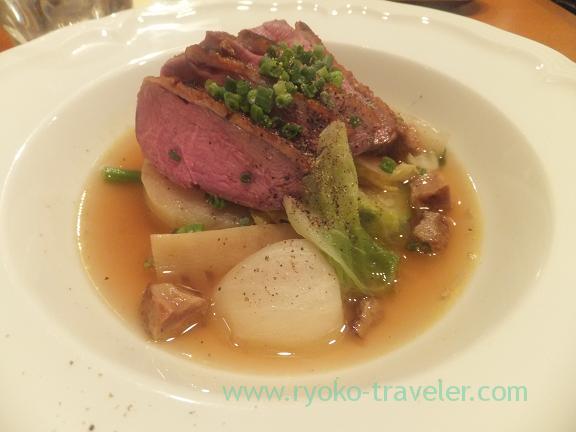 I liked it best in all the dishes I had there. The ducks' meat was soft but chewy.
I wanted to keep eating the meat 😛
*Orange flavored gateaux chocolate
(オレンジの香りのガトーショコラ)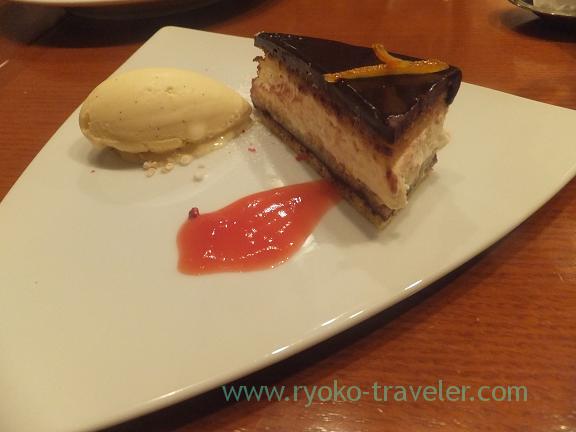 The cake and vanilla ice cream was right degree of sweetness.
Every dishes in French cuisine are elegant 🙂
Looks like works of art !
*Herb tea(ハーブティー)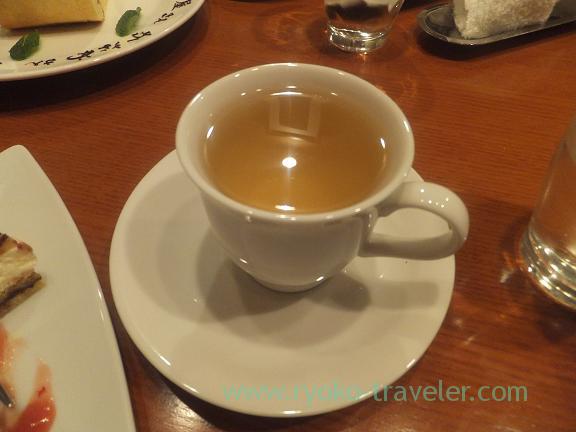 We basked in the afterglow of our nice dinner over the fresh herb tea 🙂
We were all filled and we hoped the couple's happiness 😉