Mini Stop launched apple mango parfait on this season, too.
So, I went to there for eating it.
There's no Mini Stop close to my home. The most closest branch need 20 minutes walk from my home ! Walking under the brazing sun ?! NOOOO!
So, I went to Tsukiji branch before the dinner at Tsukiji.
This is apple mango parfait.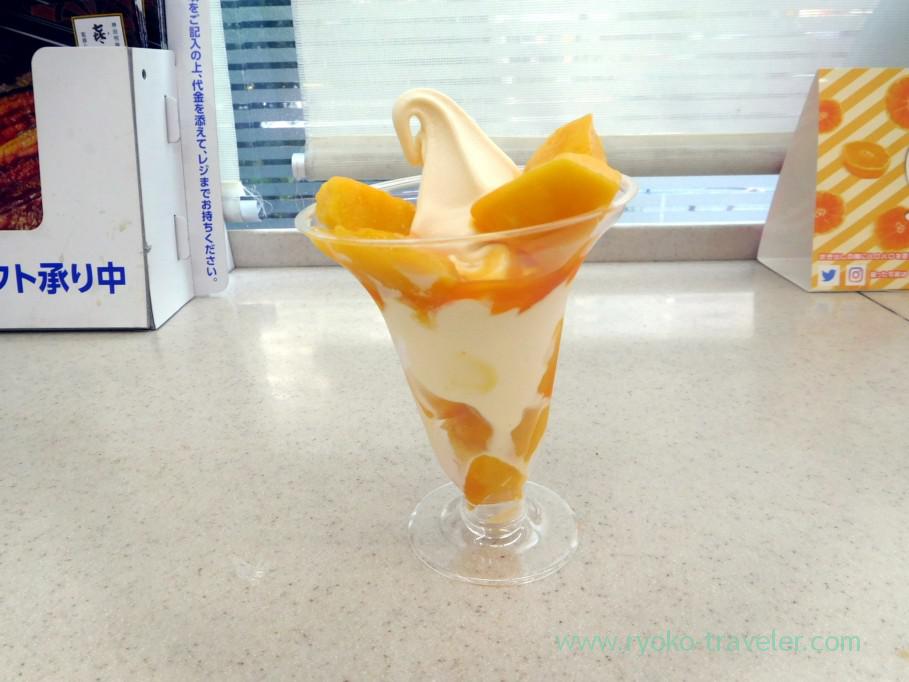 Its looking is not good, but it had abundant flavor of mango !
(The reason of its looking is …When I ordered it at first, the staff mistook and served peach parfait. So, then he redid my parfait in a hurry)
Surprisingly, the price is 350 yen (tax included).
Nevetheless MIni Stop's vanilla soft serve itself have enough rich tastes of vanilla and is so tasty, mango is included in the price !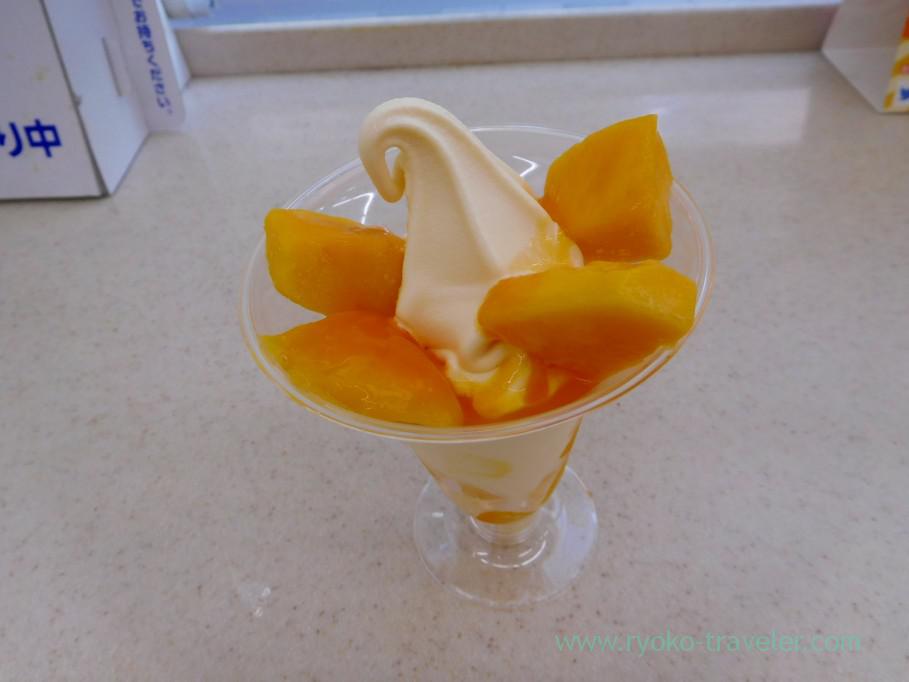 Mango on the top was still frozen a bit.
And mango at the bottom was, thanks to the mango sauce, it completely freezed.
Four species of apple mango are used for this parfait. All mango is awesome.
I recommend you eat vanilla soft serve with mango sauce at first, then eat mango at the bottom and last, you'd better eat mango at the tops.
Frozen mango couldn't be enough felt its sweetness all the same.
Also the vanilla soft serve is as good as mango 🙂
By the way, shop staffs of Mini Stop is great because they make such a pafait in the intervals of doing cashier.
When I was working at am/pm, even only making soft serve irritated me. :p