Notice : Menya Soumei already quit their buisiness  (November 8th, 2015)
---
New ramen shop has opened near my house
Keisei-Okubo – my town have so much ramen shops.
I think it's because there are some universities. Nihon univ., Toyo univ. etc.
Young people really like ramen 😀
Recently, also one new ramen shop has started their business.
Menya Soumei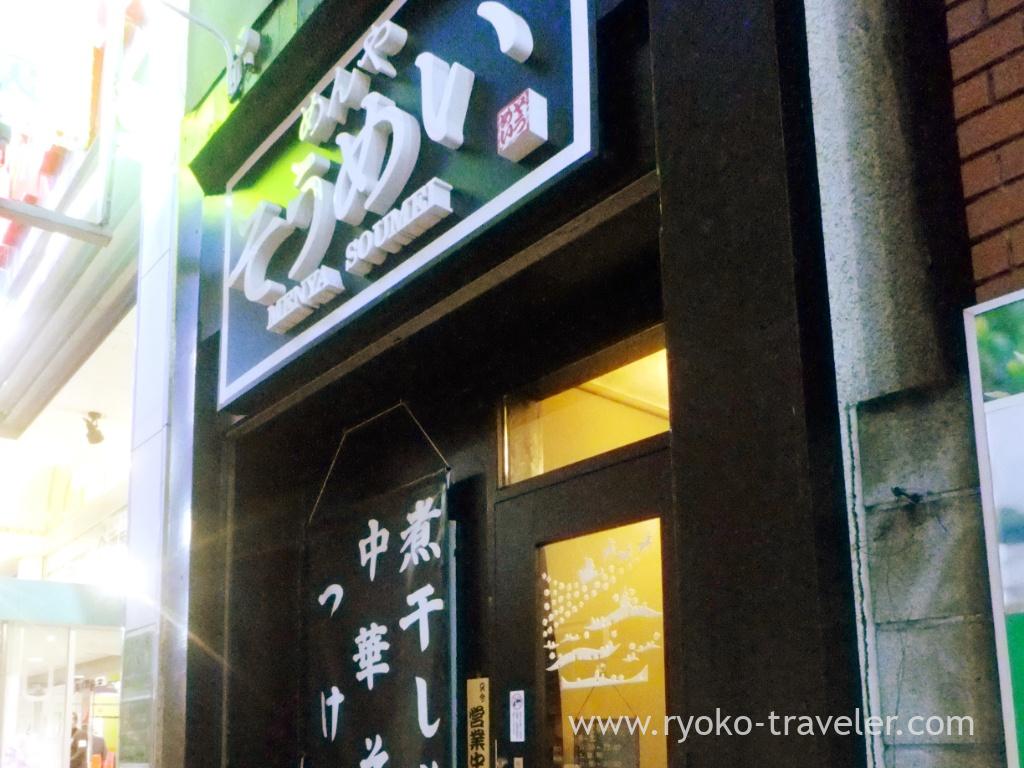 It seems an old bar. I heard that they bought the building with its stock and goodwill.
There is a ticket vending machine close the door.  So, at first, we buy our ticket there.
I ordered a dried sardine ramen with roast pork (肉煮干しそば, 850 yen)
Most ramen shops prepare ramen in front of the counter table. But this shop doesn't.
They have kitchen at the back of the shop.
After a while, my ramen was served.
I expected that it have more dynamic amount of meat because its name have the word "meat".
But it was better for me. I can't eat much 😛 A little back fat on the soup. But it wasn't so heavy. It was rather light.
And its name have the word "dried sardine", but it didn't have much flavor of the dried sardines. it seemed standard soy sauce ramen 🙂
I think my mother like it.
The noodle was thick.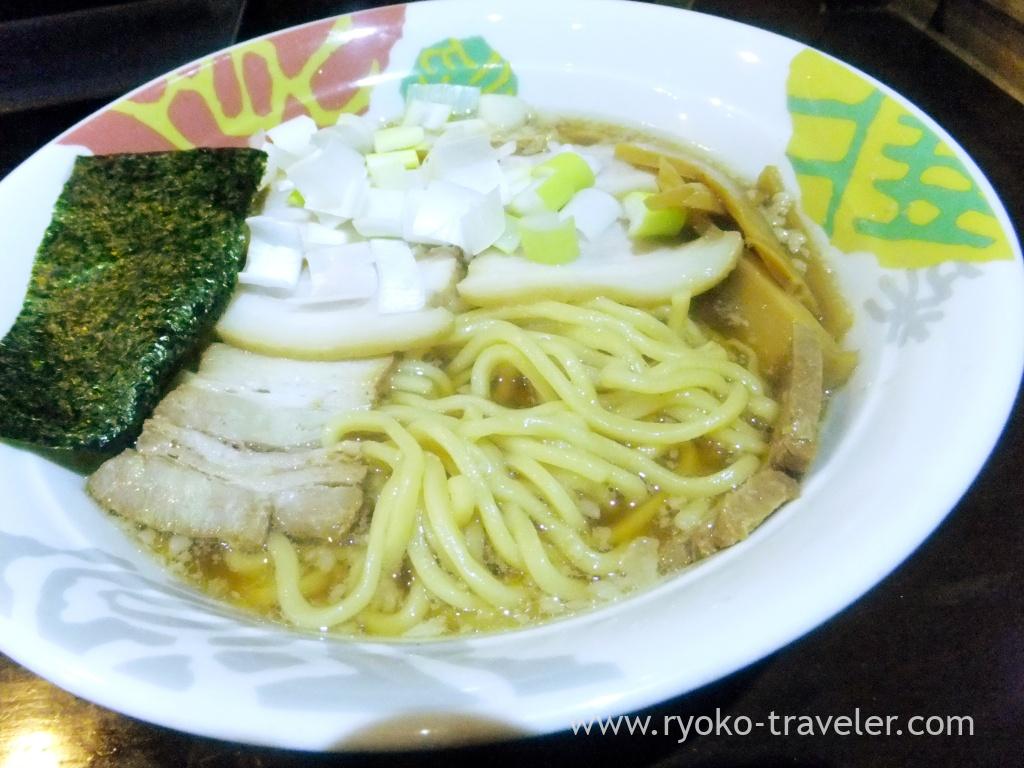 About Menya Soumei (麺屋 そうめい)
Address / 1-27-4, Okubo, Narashino-shi, Chiba
Station / Keisei Okubo station (Keisei Main line)
Open / from 11:00 – 23:00
Saturdays, Sundays and another national holidays / 11:00 – 21:00
Closed / no scheduled