From Iberico pork ramen to Funabashi Tanmen
I went to Menya Shono that is open until June 24th only on the underground of Funabashi Tobu.
"Menya Shono". I didn't know about this shop at all, but my friend said to me this is one of the popular ramen shop in Ichigaya.
This shop's specialty was "Iberico pork ramen".
Their soup had broth of Iberico pork and more had extracts of chicken, asari clam, dried sardine and so on.
They prepare two kinds of soup. Shoyu and shio.
We ordered both and shared.
Iberico pork special shoyu ramen (イベリコ豚の特製醤油らーめん, 1120 yen)
Shio ramen with boiled egg (イベリコ豚の味玉塩らーめん, 920 yen)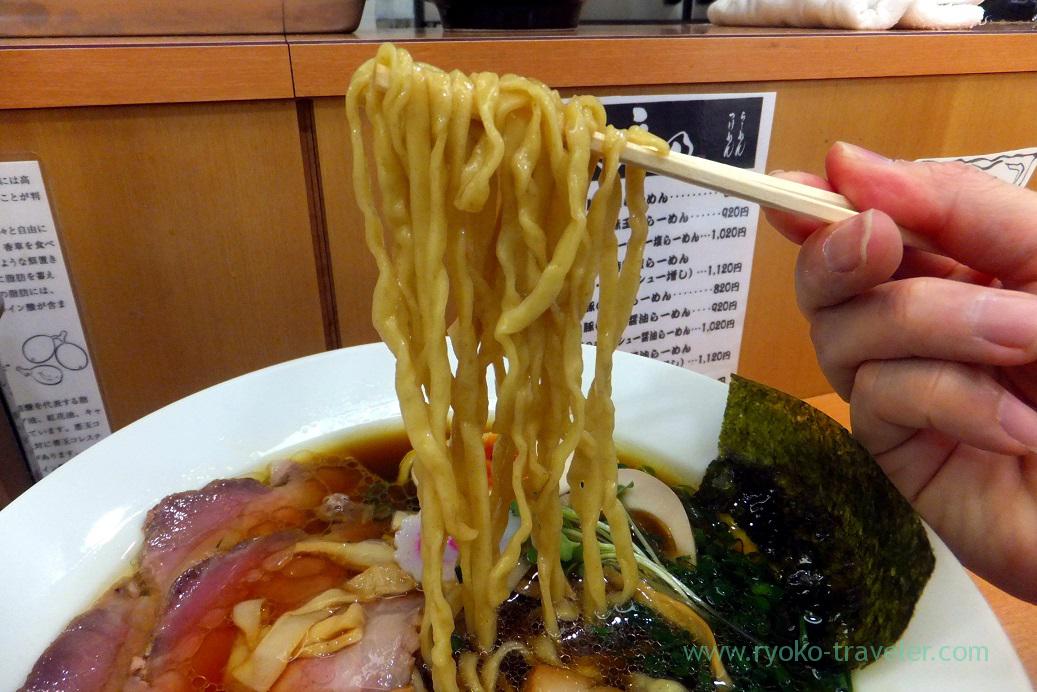 As you see, so fatty soup ! It had much fats of Iberico pork ! But the fat was tasty ! I wanted to drink it up. But I stopped.
And we ordered oysters marinated with oil (牡蠣のオイル漬け, 200 yen). I heard it's good to put ramen on it, but we didn't.
We ate it as it is.
The new branch was open along Geary street in San Francisco in this February. (Mensho Tokyo)
By the way, those Iberico ramen isn't served now because they started to serve Funabashi-style tanmen.
Both is delicious, so, I want them to serve both 🙂
Funabashi-style tanmen with boiled egg (ふなばしタンメン味玉のせ, 990 yen)
Hard clam called Honbinosu-gai caught around Funabashi on it. So… it's called "Funabashi" tanmen ?
About Menya Shono Tobu Hyakkaten Funabashi branch (麺や庄の 東武百貨店船橋)
Address / Funabashi Tobu B1F, 7-1-1 Funabashi, Funabashi-shi, Chiba
Station / Funabashi station (JR)
Open / 10:00 – 20:30
Sundays / 10:00 – 19:30
Closed / no scheduled