Finally I tried No.2 ramen shop in my town
Recently I'm really enjoying to find good restaurants near my house.
There're universities around this area, so there're lots of ramen shops.
The is the best ramen shop next to another ramen shop among them.
Menya Nishijin
This shop's manager trained in Eisho ramen that is the most popular ramen shop in Tsudanuma before he was open this shop.
http://www.ryoko-traveler.com/eisho-ramen4/
It stands on the end of the shopping street in front of Keisei Okubo station. About 15 minutes or so. This shop is rather large as ramen shops and open throughout their business hours.
There's no ticket vending machine. The staff takes order and we pay when we get out of the house.
I ordered ramen with green onions (ネギラーメン, 800 yen).
As you see, green onions mountain is on the noodles. I love green onions, so, it's very happy appearance 🙂 And another roasted pork, bamboo shoot there. It is simple soy sauce ramen.
The curly noodle went with the lightly seasoned soup well.
Its noodles was similar to Eisho ramen's. I like this noodles.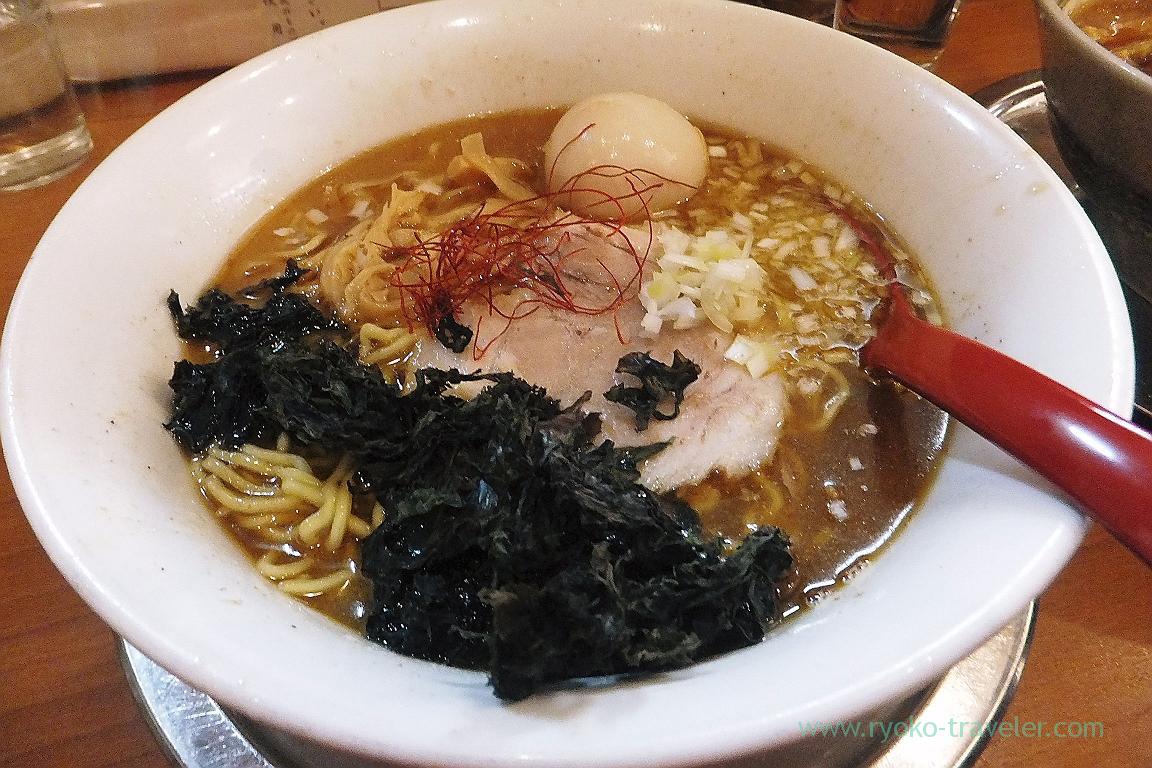 Tsudanuma : Wednesday-limited ramen
People never get tired of Eisho ramen because ... I ate ramen the other day after a long absence. It was a Wednesday a...
Keisei-Okubo have many ramen shops, but most of them serve strong seasoned ramen. But this ramen shop serve lightly seasoned ramen that have plenty of fish broth.
And another they serve "Dam curry and rice". It looks funny and I want to try next time 🙂
By the way, do you know Ramen Jiro ?
The best ramen shop in Keisei-Okubo is Ramen Jiro Keisei-Okubo branch. But I haven't tried it yet.
Many people said to me that it is adventure for me to try Jiro by myself. It seems that I have to go there with someone who have tough stomach 😉
About Menya Nishijin (麺家西陣)
Address / Okubo bldg 1F, 3-13-4 Okubo, Narashino-shi, Chiba
Station / Keisei Okubo station (Keisei main line)
Open / 8:00 – 21:00
Closed / Sundays and another national holidays, 1st day of every months