Long-established temple having sorrowful past
I visited three temples in Meguro last month. Daienji temple, Ryusenji temple and Gohyaku Rakanji temple.
At first, I'll post an article about Daienji temple.
Daienji temple is the closest from Meguro station in those three temples. It is Tendai sect (Tendaisyu) temple.
Now it is not old temple and clean, but this was rebuilt after widspread fire caused by this temple in 1772.
I heard this temple took much time to being allowed rebuilding because of taking the blame for the fire.
After all, Edo shogunate didn't allow them to rebuild after all. They could reconstruct at the end of Edo period thanks to Satsuma Domain .
Those much stone Buddhist images are settled for victims' soul and those numerous stones tell how the misery of the widespread fire.
This temple is so famous as this Buddhist stones.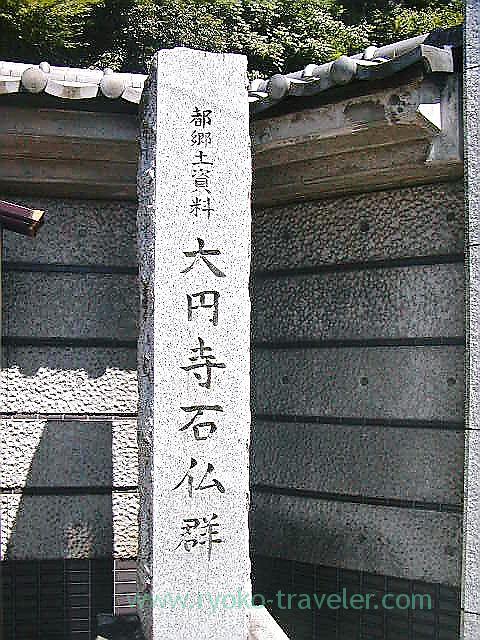 There's daikokuten that is one of the Shichifukujin of Yamanote Shichifukujin. So, I want to visit there again for visiting Shichifukujin at New Year.
Daienji dosojin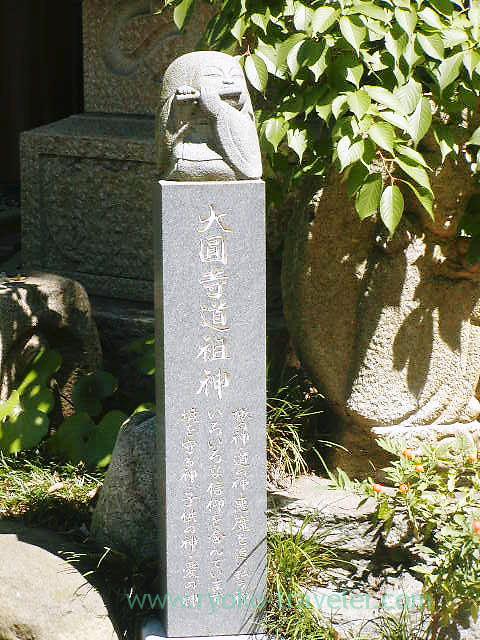 Amida hall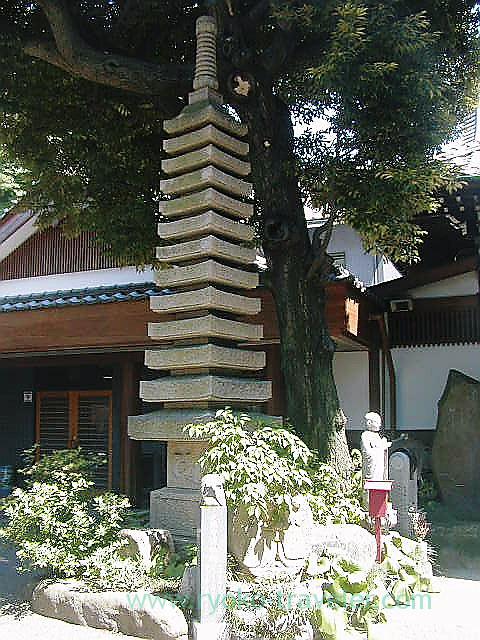 Alive Bhaisajyaguru (Syojin Yakushi Nyorai)
Chozuya
Gosyuin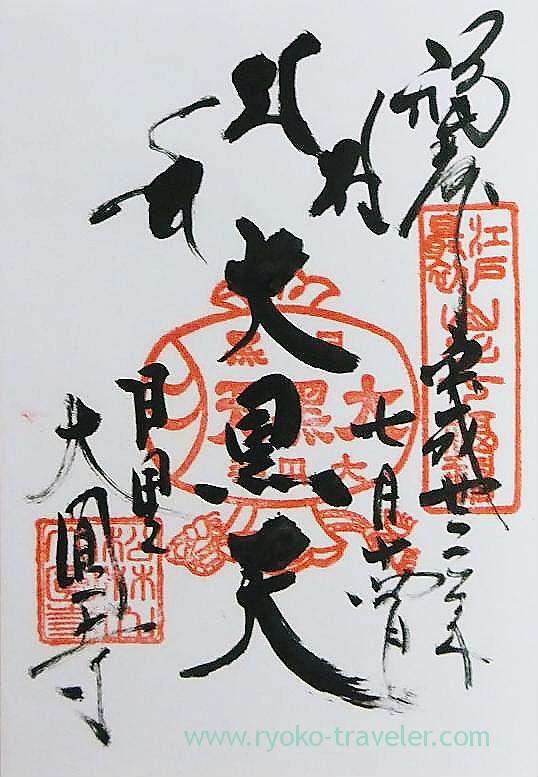 About Daienji temple (大円寺)
Address / 1-8-5 Shita Meguro, Meguro-ku, Tokyo
Station / Meguro station (JR, Tokyo metro)