Branch of popular Chinese noodles restaurant named Mǎzilù Lanzhou Beef Noodles (馬子禄牛肉面) in China was open in Jinbocho in Japan. I heard they have about 100 years history in China. They were featured so much by TV and website of not only Japan but also China since just after the opening. I like Chinese beef noodles. I usually eat it when I visit Taiwan and China.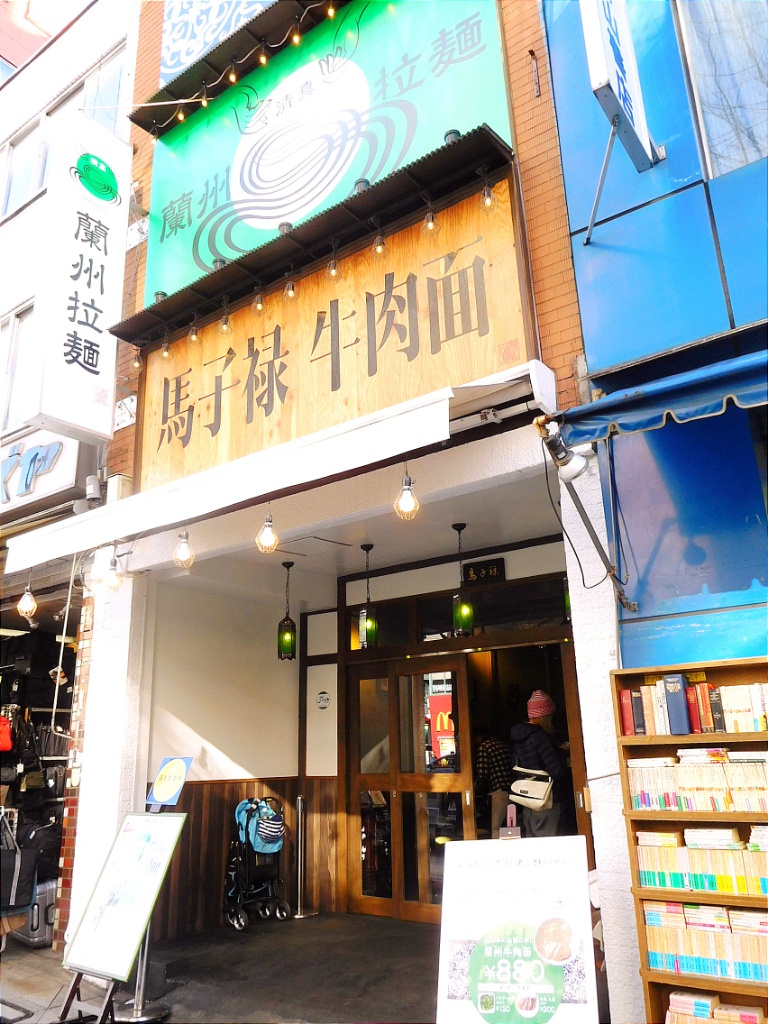 We got to there around 1:40 p.m. on Sunday, but there were already about 20 people waiting in line. But there are about 50 seats. And they serve beef noodles only. So, we could enter the restaurant 30 minutes later. I think we don't have to wait so long like normal ramen shops.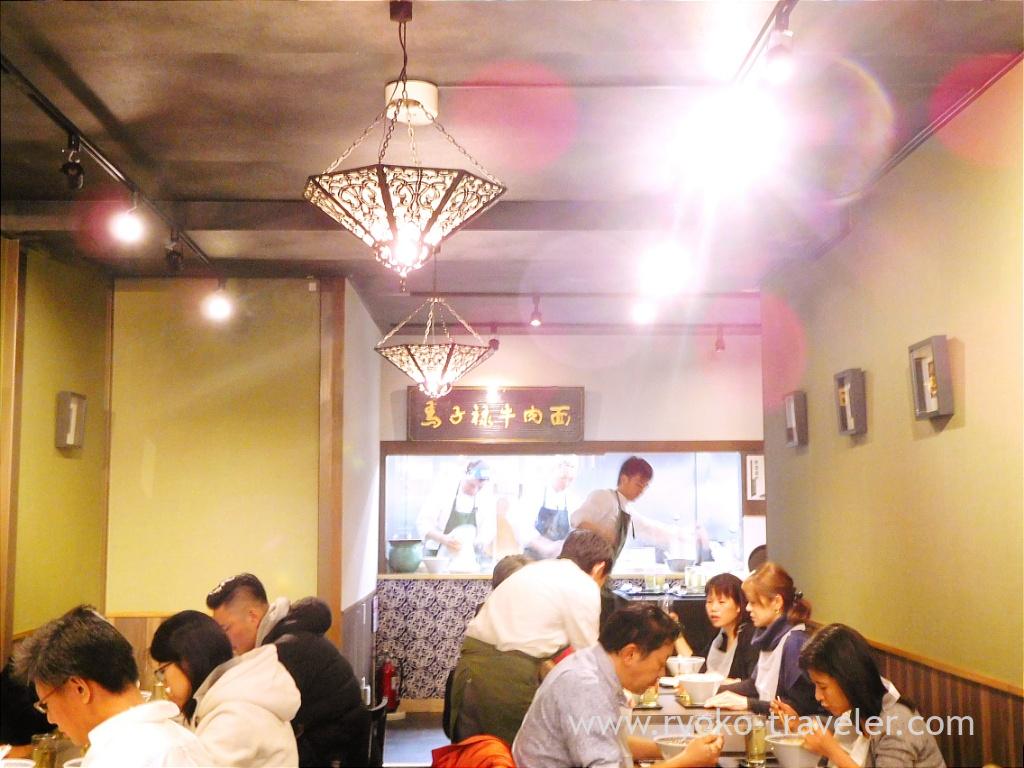 There's order counter at the entrance. At first, we order and pay. And then sat down.
This is the menu. They have Lanzu Beef noodles (蘭州牛肉面 / 兰州牛肉面, 880 yen) only. Many Chinese people visit there, so they have Chinese menu, too.
There're three types of noodles. Standard narrow noodles (細麺), wide noodles like Kishimen (平麺), and triangle noodles (三角麺). They recommended narrow noodles to first visitors.
And they offer extra coriander (パクチーの大盛り, 120 yen) and extra beef (牛肉の大盛り, 200円). They adjust the amount of coriander and chili oil.
They have Halal certification.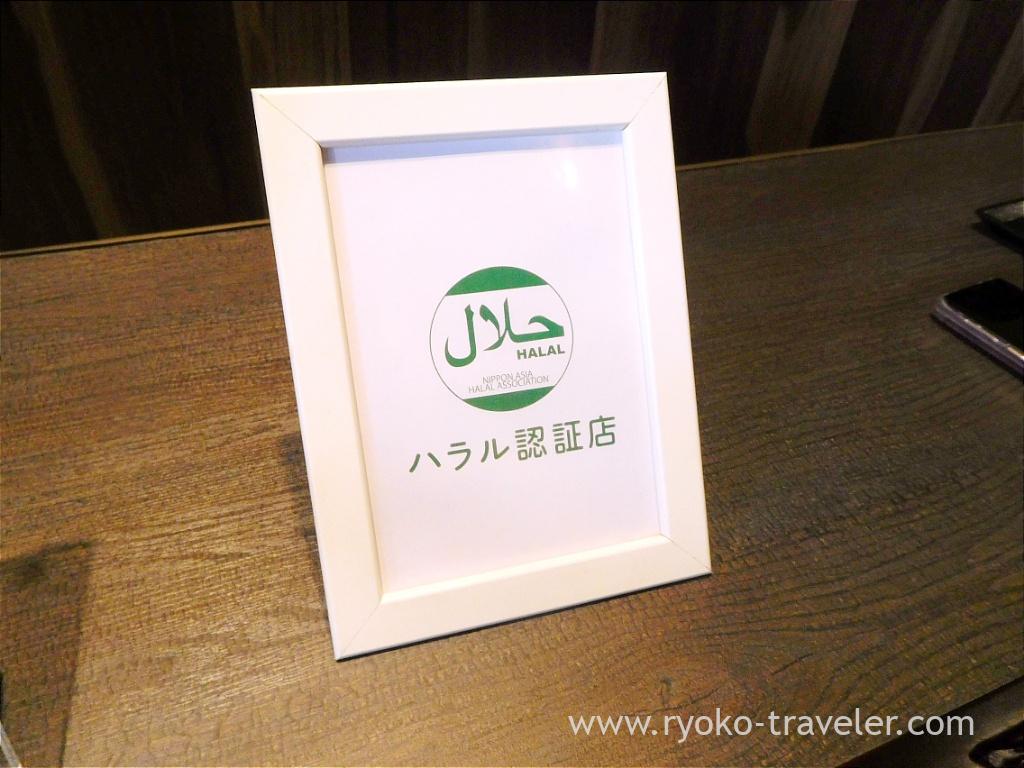 I ordered Lanzu beef noodles with extra coriander (880 yen + 120 yen).
extra coriander was served separately. And green tea was served with noodles.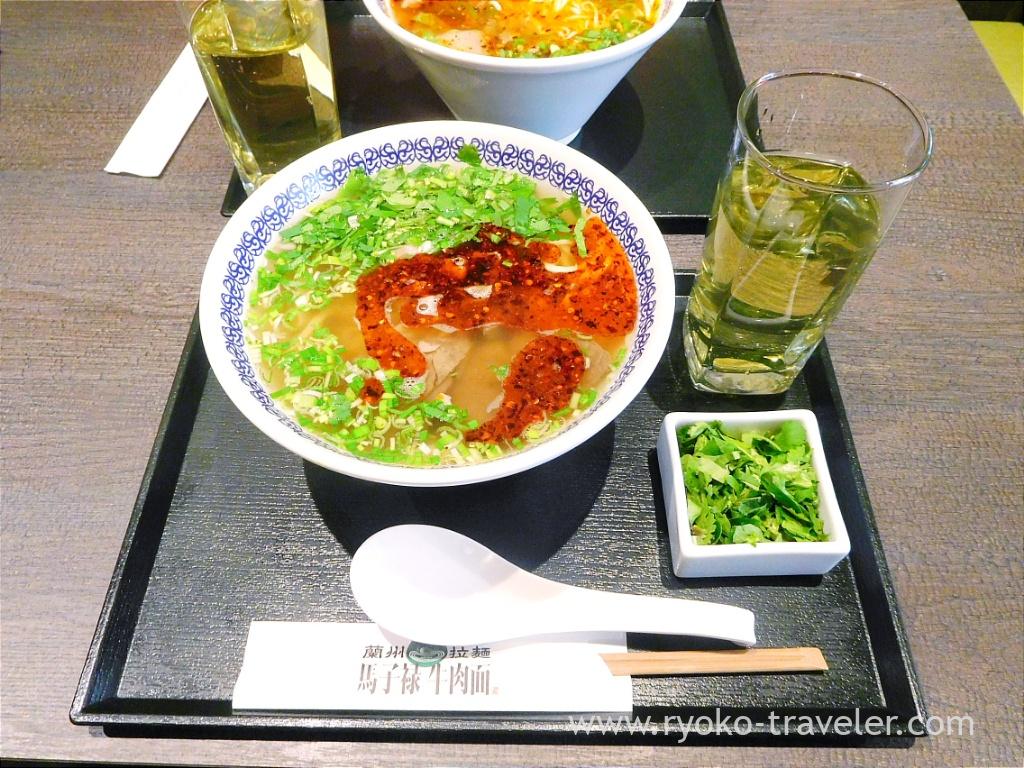 I heard they make noodles after taking order. But they serve noodles very quickly because they keep making noodles. The soup have beef bone broth. It's tasted light. And the red chili oil looks spicy. But actually it's not too spicy.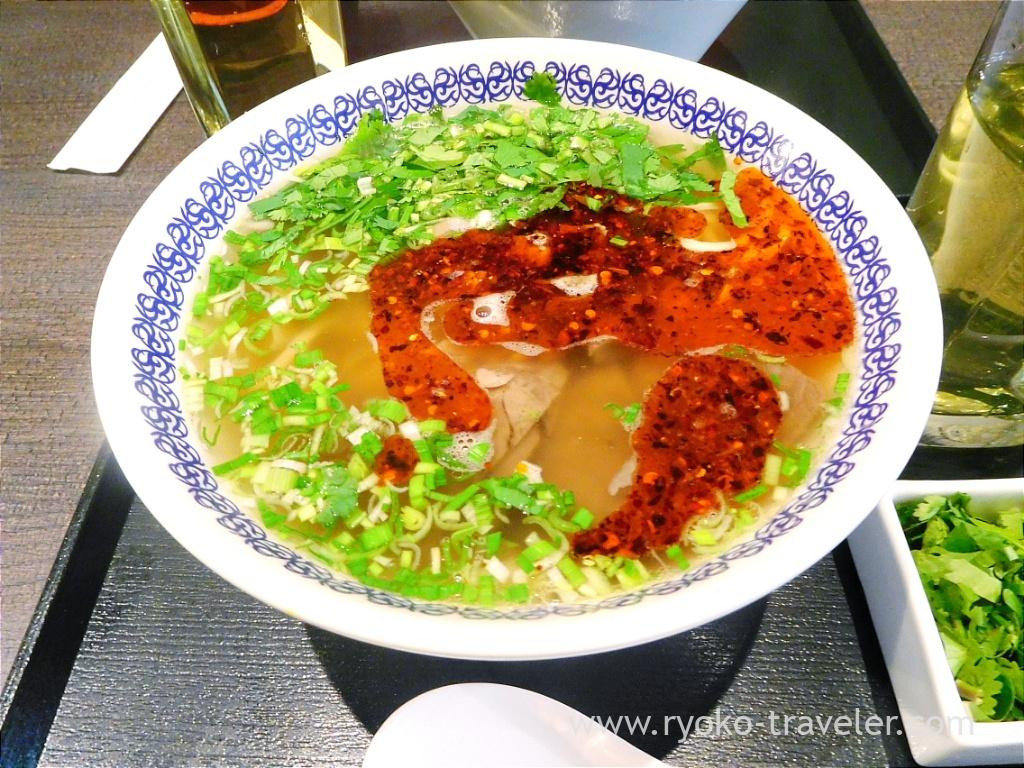 Five-spice powder, coriander, star anise… ! I felt the smell of Chinese continents ! 🙂
I remember I didn't like the smell… but now I love it.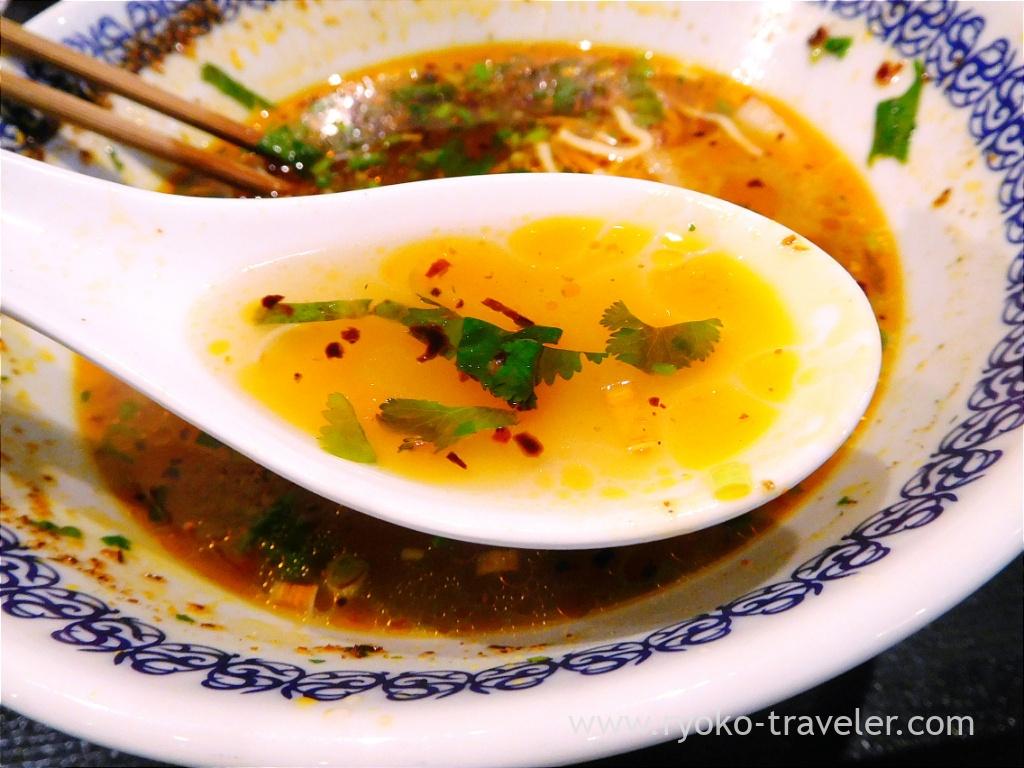 This is triangle noodles. Umm. It's looks not triangle. It's like mountain. Certainly, this noodles were dressed with coriander and oup well. The noodles had springy texture. Delicious. It's not shapely but because of that, it looks handmade. Purpose? :p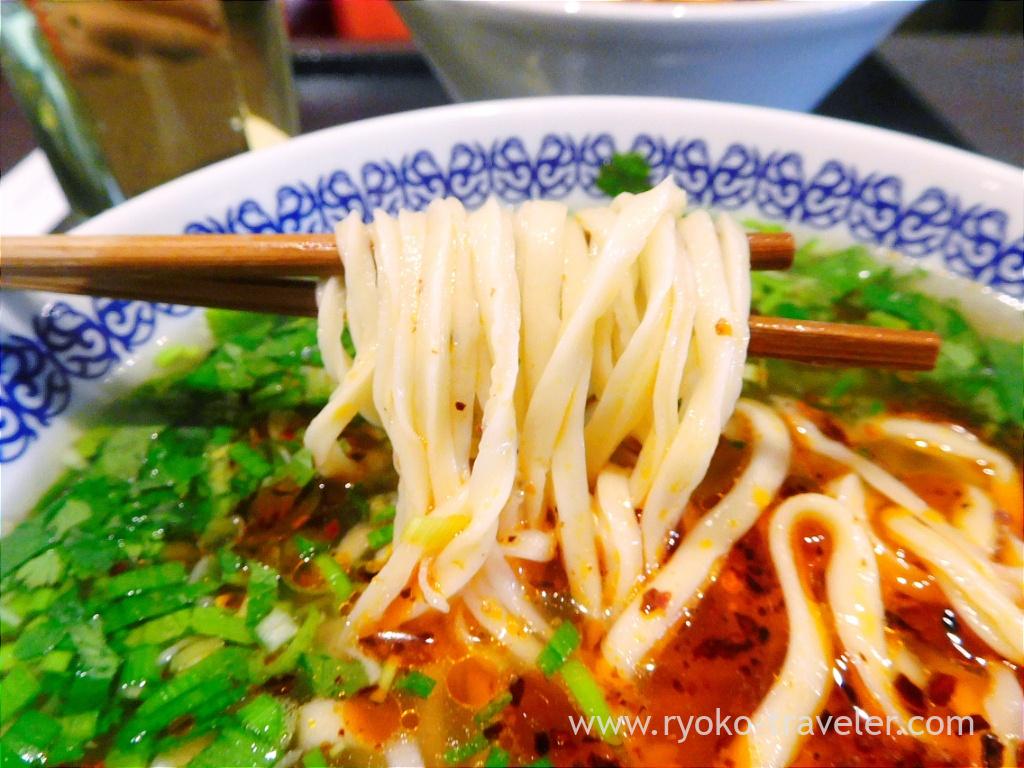 A few minutes later, I put much coriander. The soup is light. and adding much coriander is good.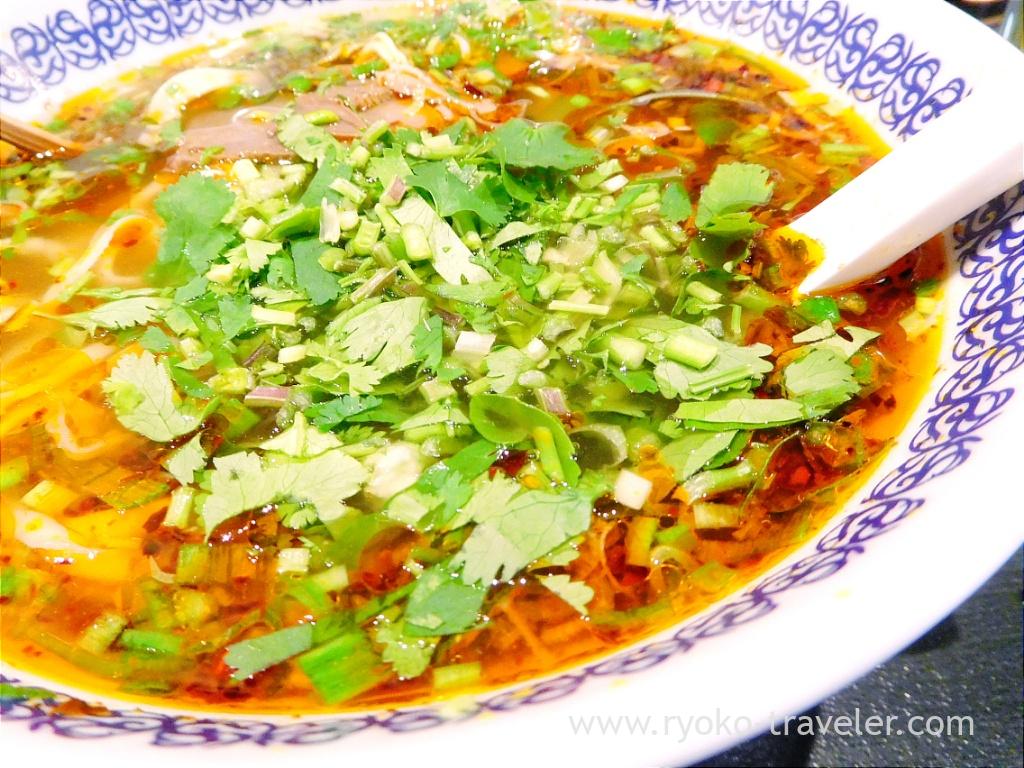 The ingredients were… coriander, thinly sliced beef, daikon radish. And dice beef was at the bottom of the soup. The dice beef was better than sliced beef.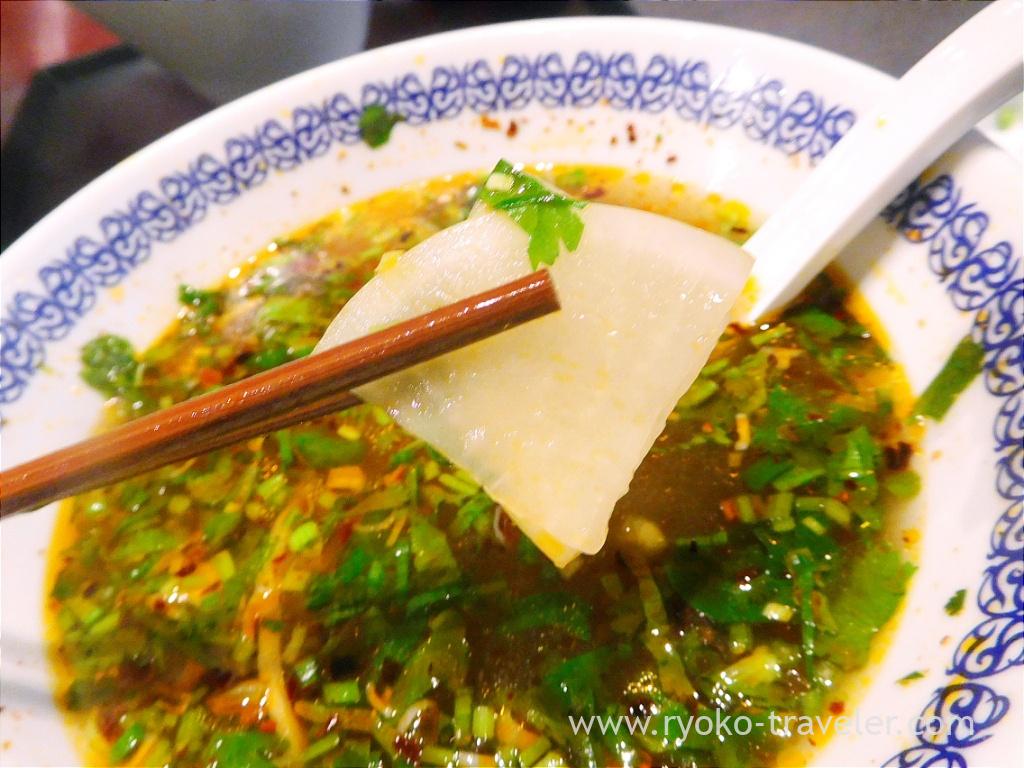 When we finished eating, it was around 3 p.m. But there were still much people waiting in line.
About

Name Mǎzilù Lanzhou Beef Noodles (馬子禄牛肉面)
Open Lunch, Dinner
Reservation Unavailable
Credit card Unavailable
URL Website (in English and Chinese), Twitter, Instagram

Google Map