There is a "farm" near Funabashi station.
It is not a real farm. They are soft serve shop.
The shop's name is Marufuku Farm.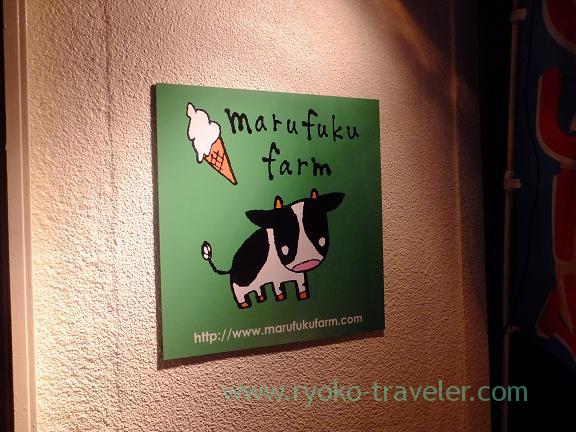 Where?
It takes about 5 minutes walk from the Kitaguchi (Northern) gate of JR Funabashi station.
Cute interior
Though it's inside the house, there are much cows like farm 🙂
They welcomed me !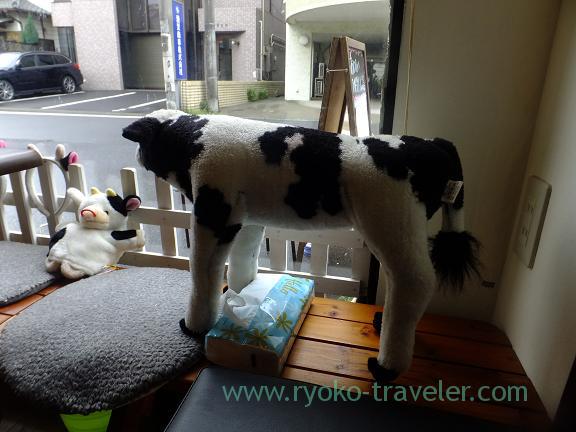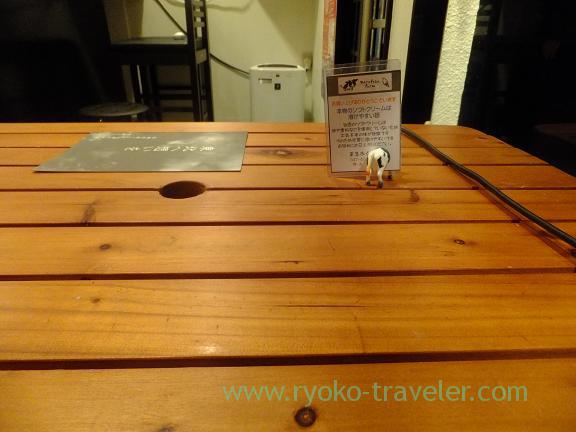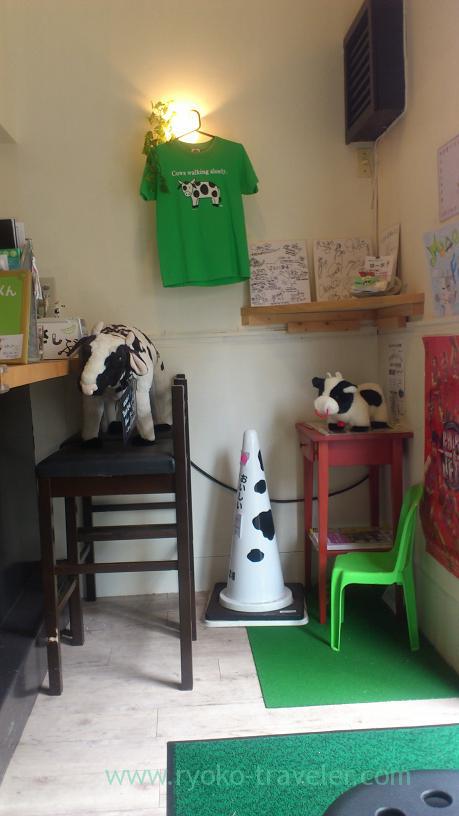 I like soft serve and eat all year around except mid-summer.
I think it is because I lose my appetite during mid-summer.
Additive-free Soft serves
Simple soft serve
This is normal soft serve. Soft serve in glass (ソフトクリームカップ, 300 yen). It had cheese-like taste. I like the taste so much. It don't have any eggs in it. Soooo milky taste ! Their soft serve is made of fresh milk mainly and it is additive-free. So, it's easy to melt. This normal soft serve is available for "To go". But I never recommend. You'd better eat inside the shop soon.
Soft serve with Kahlua flavor
Of course, simple soft serve is enough good, but if you are adult, you'll be interested in this soft serve, too :p
Soft ice cream for adults – Kahlua flavor(大人のソフトクリーム カルーア, 400 yen).
It have kahlua liquior on the soft serve. Delicious. I love their soft serve, I love Kahlua liquor. So, perfect.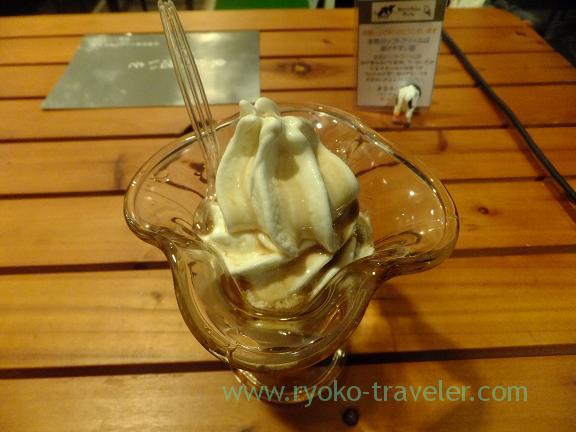 Soft serve with mikan
Soft serve with mikan (みかんソフト, 380 yen). Fresh mikan went with milky soft serve very well.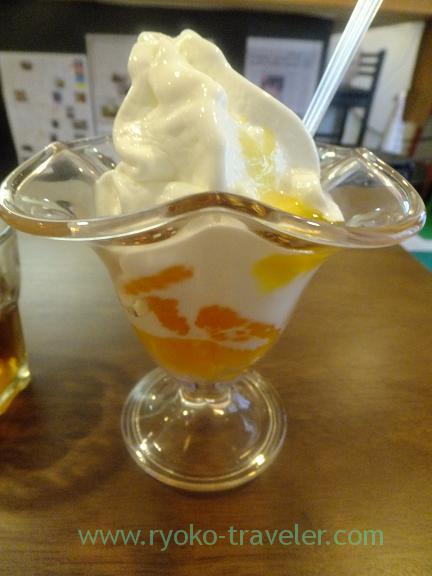 Lots of mikan is at the bottom of the glass.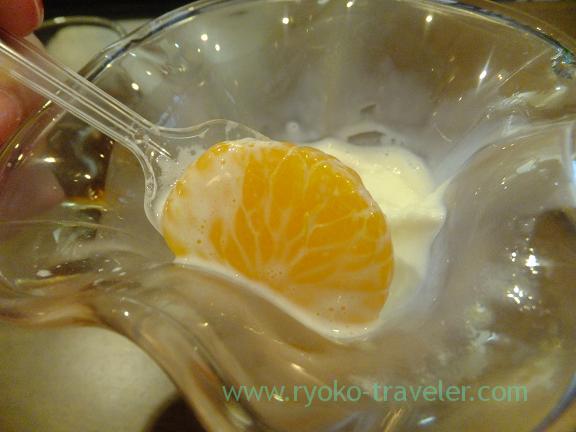 Soft serve with coffee jelly
It was limited soft serve on the month. Soft serve with coffee jelly (珈琲ジュレソフト, 400 yen). Loose coffee jelly and soft serve. The bitterness of coffee jelly was good.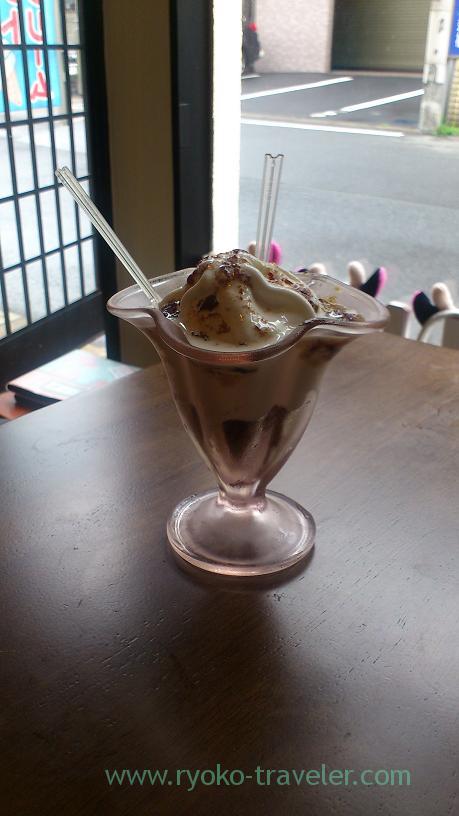 About Marufuku Farm (まるふく農場)
Address / 7-14-8 Honcho, Funabashi-shi, Chiba
Open / 11:30 a.m. – 6 p.m.
Holiday / Mondays, Tuesdays
Reservation / Unavailable
Credit card / Unavailable
Smoking / Not permitted