We went to Marufuku Farm again.


It was hot day, but there was few people in the room because of probably strong wind.
*Soft ice cream (ソフトクリームカップ) 300 yen


Standard plain soft ice cream 🙂 Like cheese as usual !
*Soft ice cream with coffee jelly (珈琲ジュレソフト) 400 yen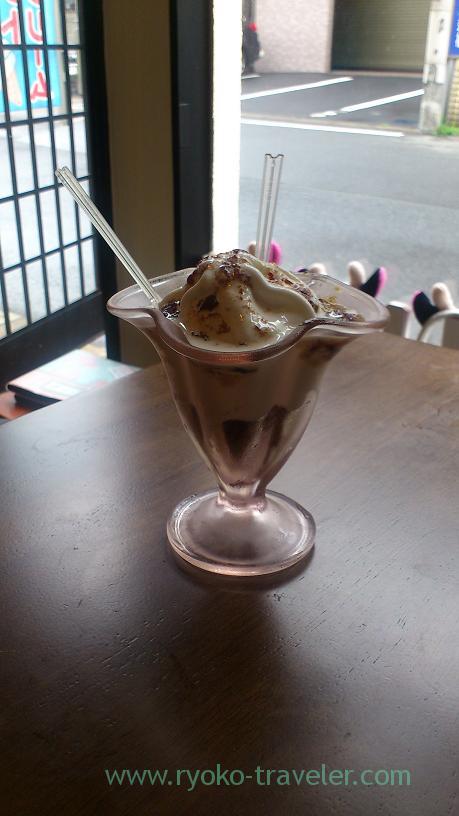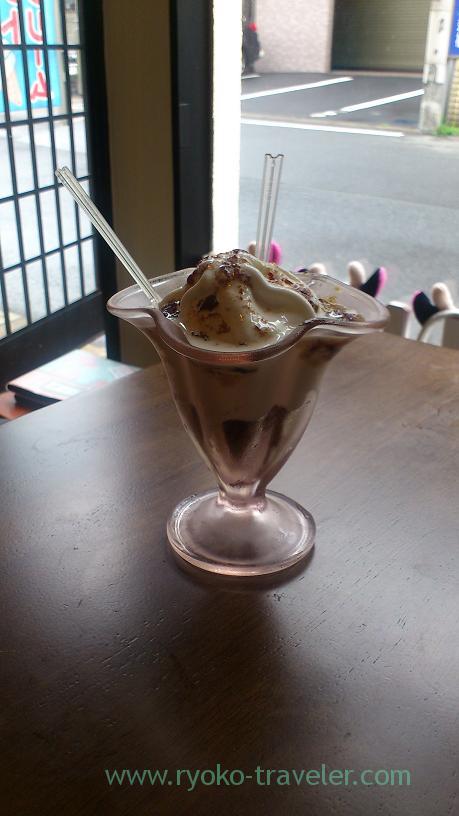 This is limited to the month. It looked not good. Umm. Because the jelly was loose, I think. But so the soft ice cream and the coffee jelly mixed together well 🙂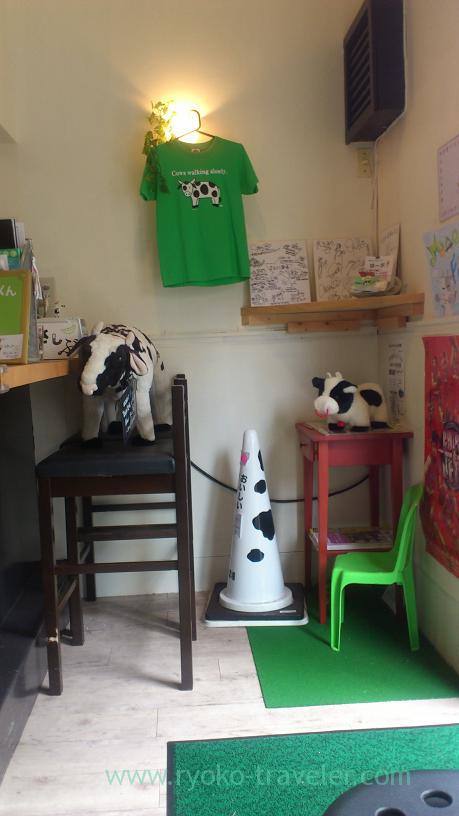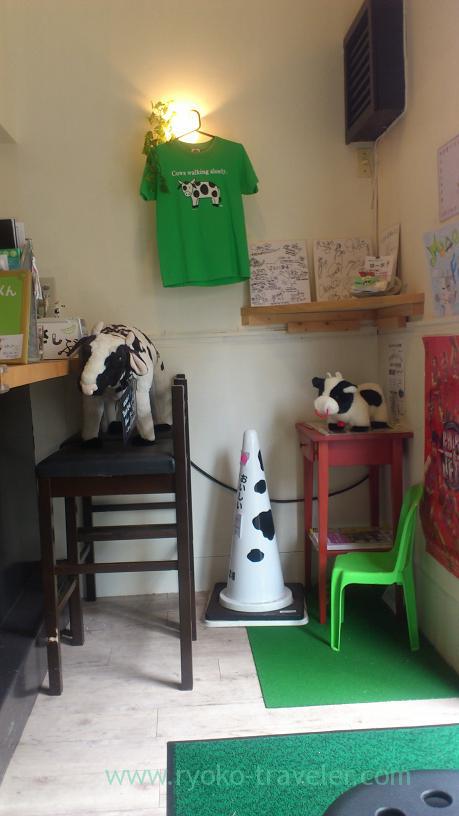 Woooow ! Cows are increasing !
Marufuku Farm (まるふく農場)
7-14-8 Honcho, Funabashi-shi, Chiba
Open – from 11:30 to 18:00
Holiday – Mondays, Tuesdays